If there's one thing you gotta know about me and travel, it's that wherever I go – no matter if it's Boston for business or Florida for fun – I'm determined to visit at least one Goodwill store!
Not only do I love scouring the racks for finds of all kinds, but I also love going to Goodwill stores across the country to learn more about the unique communities that they serve, and build my knowledge about how each Goodwill functions within the overarching organization's mission. I want to help those across the country achieve their professional dreams – not just those in DC.
Did you know that Goodwill is a nonprofit with a mission to transform lives and communities by providing free job training and career coaching to those in need in the community?
Traveling to other Goodwill stores also allows me to further become a Goodwill expert, knowing anything and everything about stores across the nation. I take a lot of pride in knowing anything and everything about thrifting and Goodwill. I wish I could teach a course about the organization. 🙂
That all being said, I went recently went on a business trip to Greenville, a beautiful and green (hehe) town in South Carolina. Can you guess what was on the agenda for this trip when I had a few moments for myself? Visiting a few Goodwill locations closest to where I was staying! I stopped by the following locations:
2550 N. Pleasantburg Dr.
Greenville, South Carolina 29609
7705 Hwy 76
Pendleton, South Carolina 29670
Upon pulling up to these two stores, I felt instant excitement knowing that I may find some fun treasures.
And guess what. I did! Amongst the racks of name brand Anthropologie, J Crew, Rachel Zoe, Eileen Fisher, Columbia, and Sam Edelman finds, I stumbled upon many vintage gems. Dresses and blouses from the 60's and 70's speckled all of the racks – all for under $10 an item!
I even found a vintage Betsey Johnson dress – a brand that I am always searching for when thrifting.
Unlike DC Goodwill locations, it was eye-opening to see that these locations had Job Training Hubs and Career Centers connected to the stores, as opposed to separate offsite spots. The centers taught members of the community in need about financial literacy, how to create the perfect resume, among other priceless services.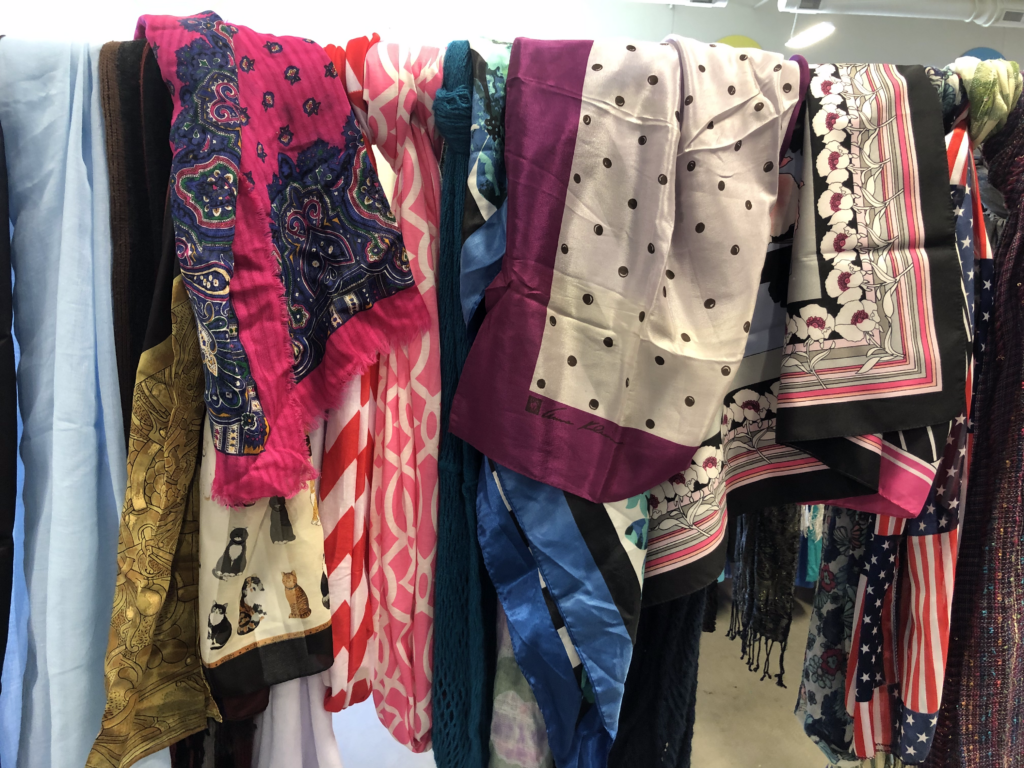 Interested in checking out some other Greenville, South Carolina locations? Visit their website to explore their many retail stores: Goodwill | Shop Retail Stores & Online Goodwill Auctions (goodwillsc.org)