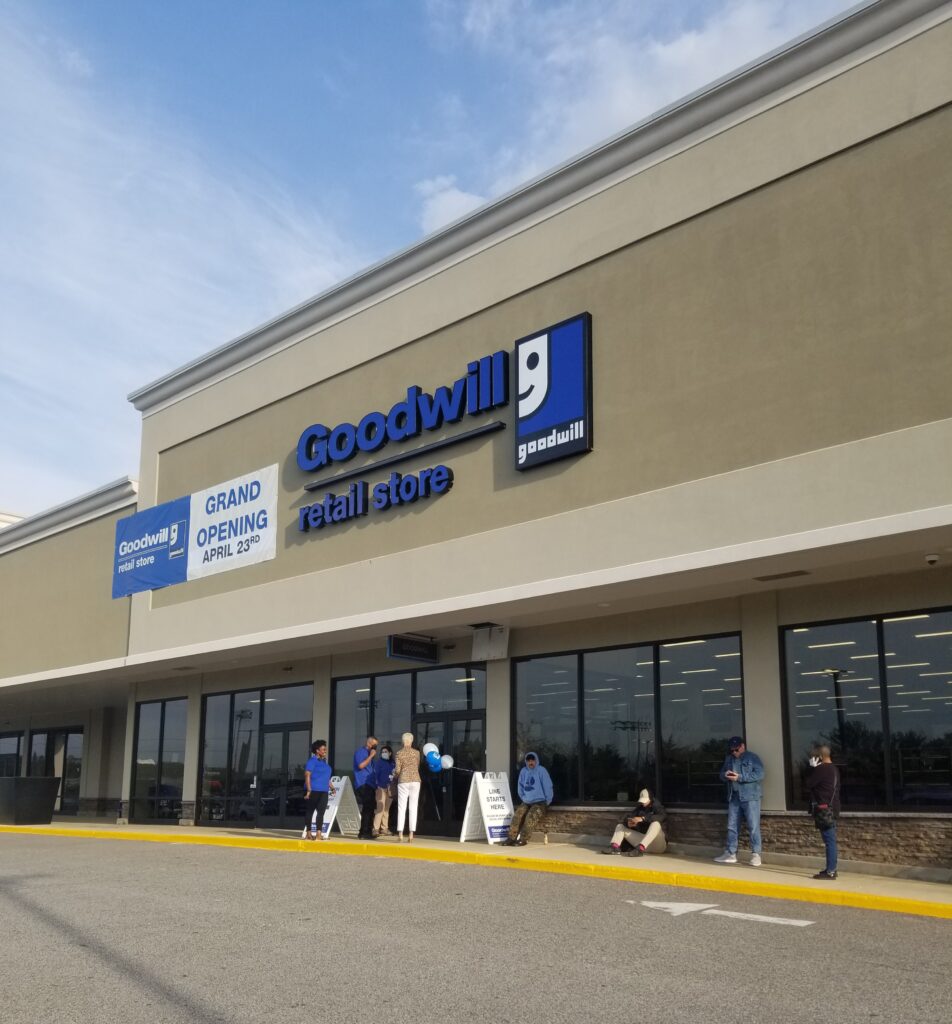 I remember the joy I felt the day I got invited to attend my very first Goodwill Grand opening! Ecstatic can't even begin to describe the happiness I felt. To be honest, I guess it hadn't hit me that I am now a Goodwill blogger all because of my love of thrifting home décor and furnishings. A literal happy kid inside and out!
The new location opened its doors two months ago in Alexandria, VA, at the Hayfield Shopping Center. I'm sure if you're a true Finding Your Good follower, you already know this! Here is a shopping directory of all the center vendors for those who don't know the area and want to explore it further. Follow them on Instagram too at @shophayfield.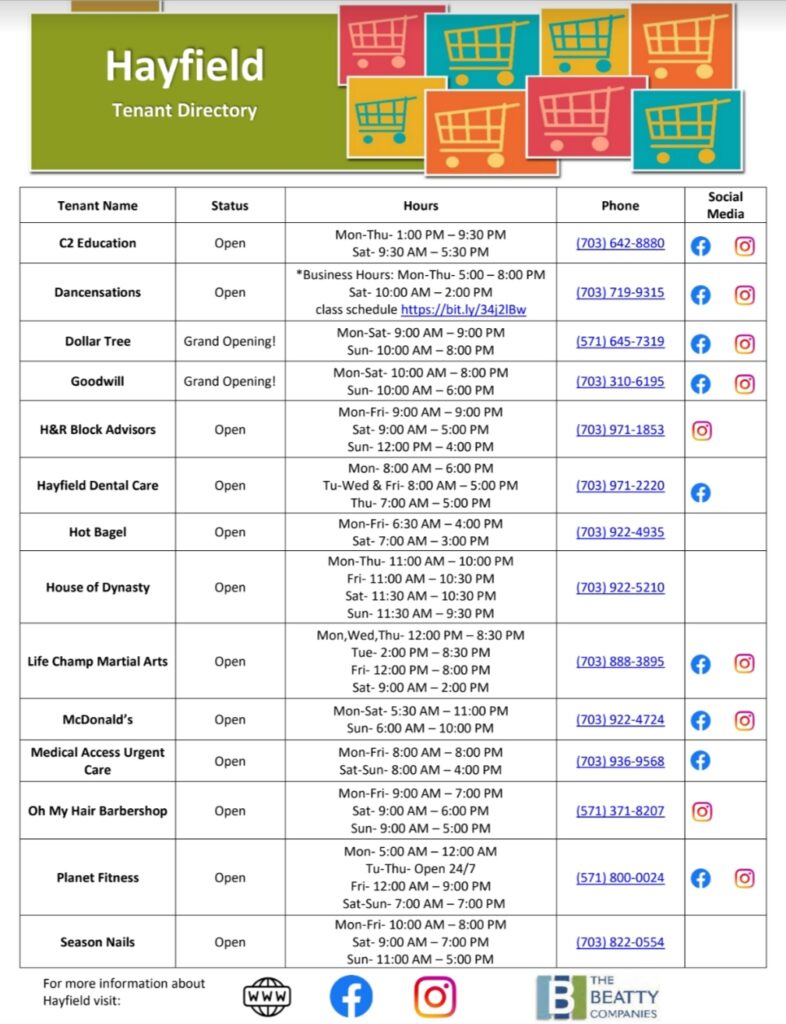 I got the exclusive chance to enter the new Goodwill an hour before the ribbon-cutting ceremony to give my viewers a sneak peek tour of the store. I hope many of you joined in on the Instagram Live I recorded that day; it was so fun!! If you missed it, don't worry because today I will take you through my experience on the day of the grand opening. You can also view the recap post on my IG, Cat Guerra | Interior Stylist (@interiorstylingsbycat) • Instagram photos and videos.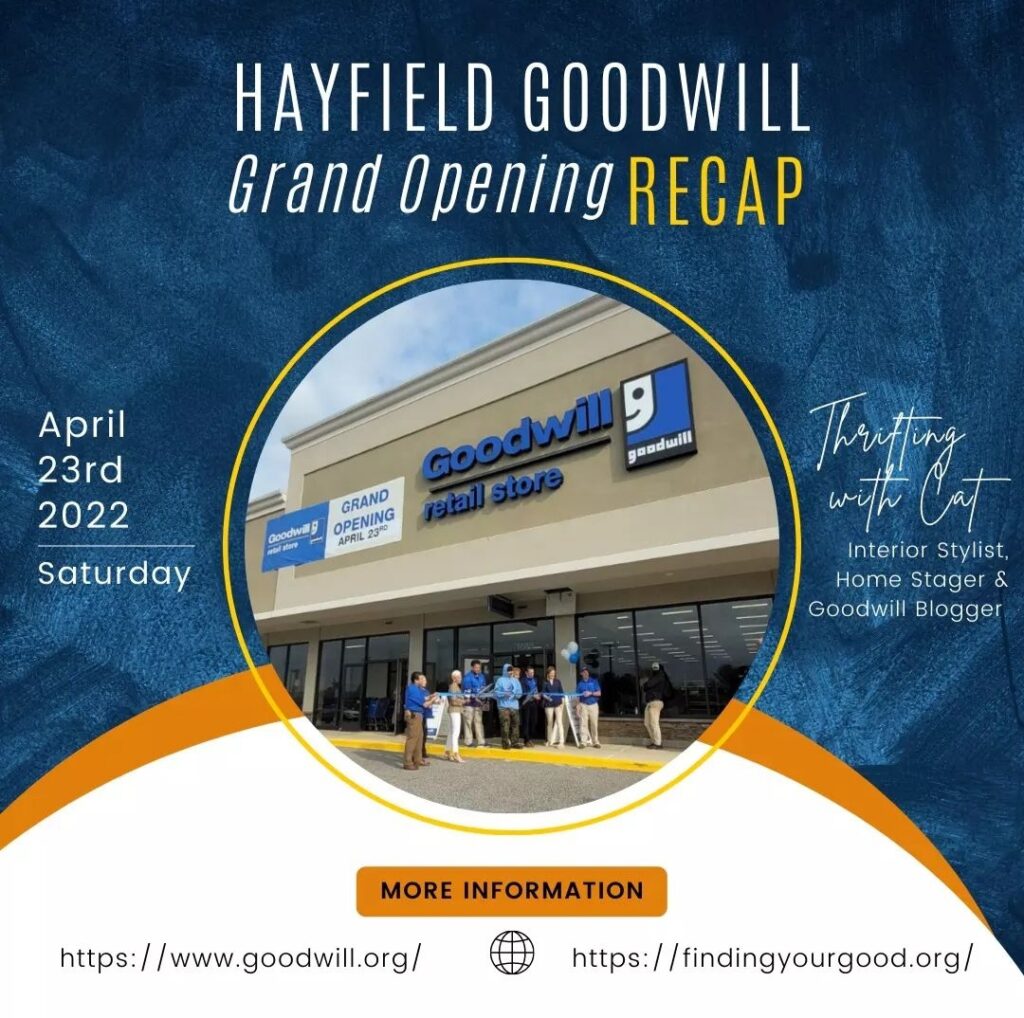 It was the most perfect spring day on April 23rd, 2022. As I approached the parking lot, I spotted a few DCGoodwill bloggers as they made their way into the new Goodwill. I hurried up and parked, got out of the car, and I swear I felt like I floated to the front door. My sister Yvette joined me to be my camerawoman for the day and to check out the store's clothes, shoes, and purse selections. She's always had a passion for fashion, and home décor, so you can imagine the excitement we both felt. We spotted Carolyn first as we walked through the doors. If you're in the DC area, you have definitely seen her around. She is Goodwill's Senior Manager of Communications, which many of us know as @petite_punk on IG. Next, I had the pleasure of meeting Temica, Goodwill's Internal Communication Specialist @withlove_meek and Amber, Goodwill's fashion blogger @eatnstyleblog. I've admired these ladies and their thrifting skills on Instagram, so meeting them in person was a lovely treat! Here's a picture of us so you can witness for yourself how happy and excited we were to explore the store.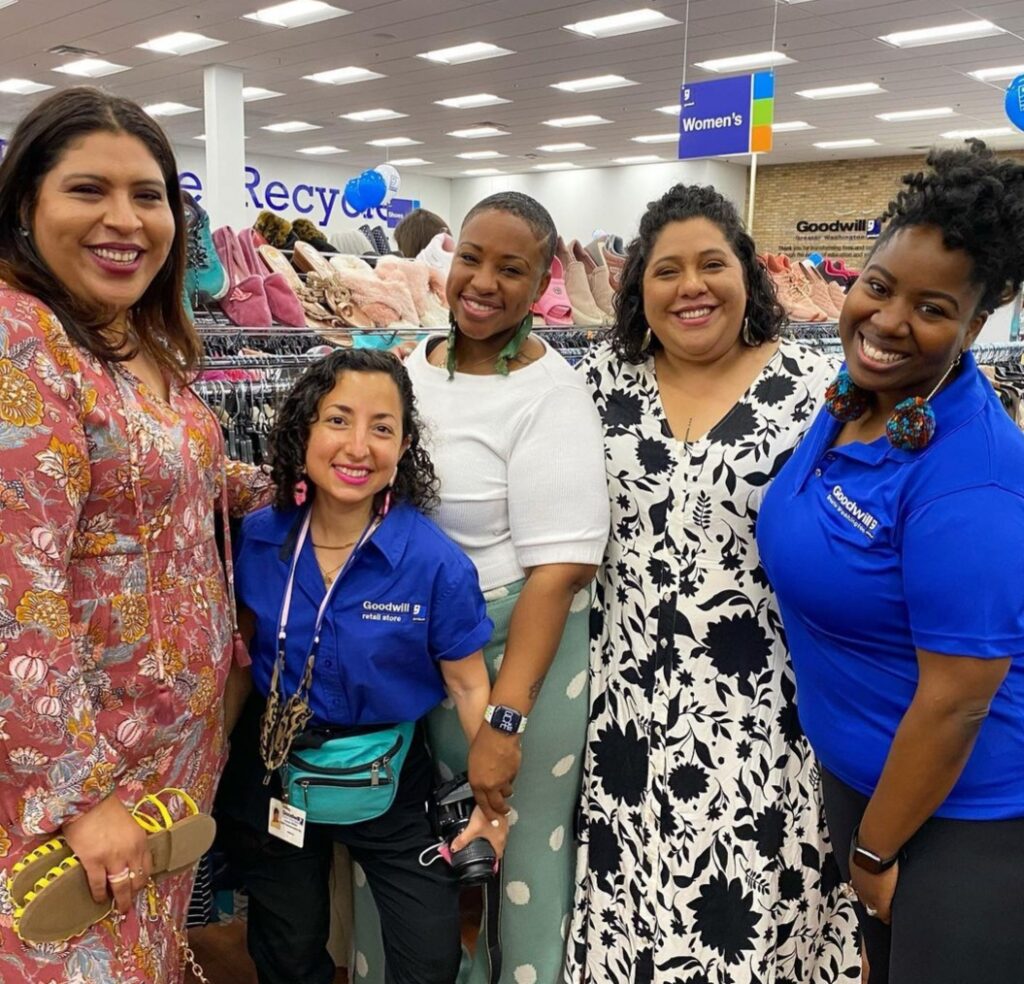 The store was immaculate! Each section was organized to perfection. The home goods aisles were color-coded so beautifully. I used to work retail, so this made me happy! There were celebratory Goodwill balloons everywhere which made it exciting and festive. The Goodwill staff was smiling as they prepared for the day's meeting and grand opening crowd. The colors and quotes on the walls were so inspiring.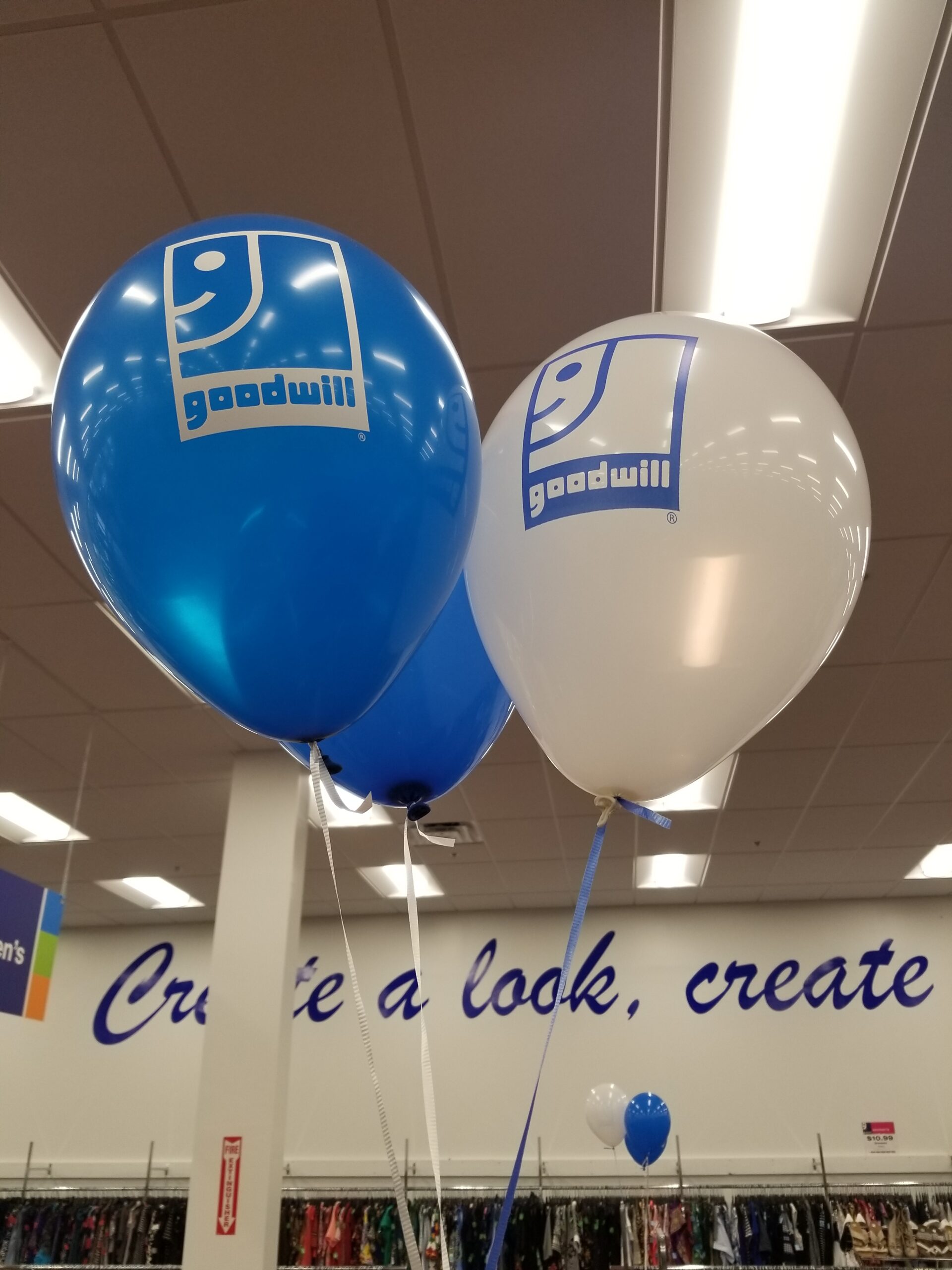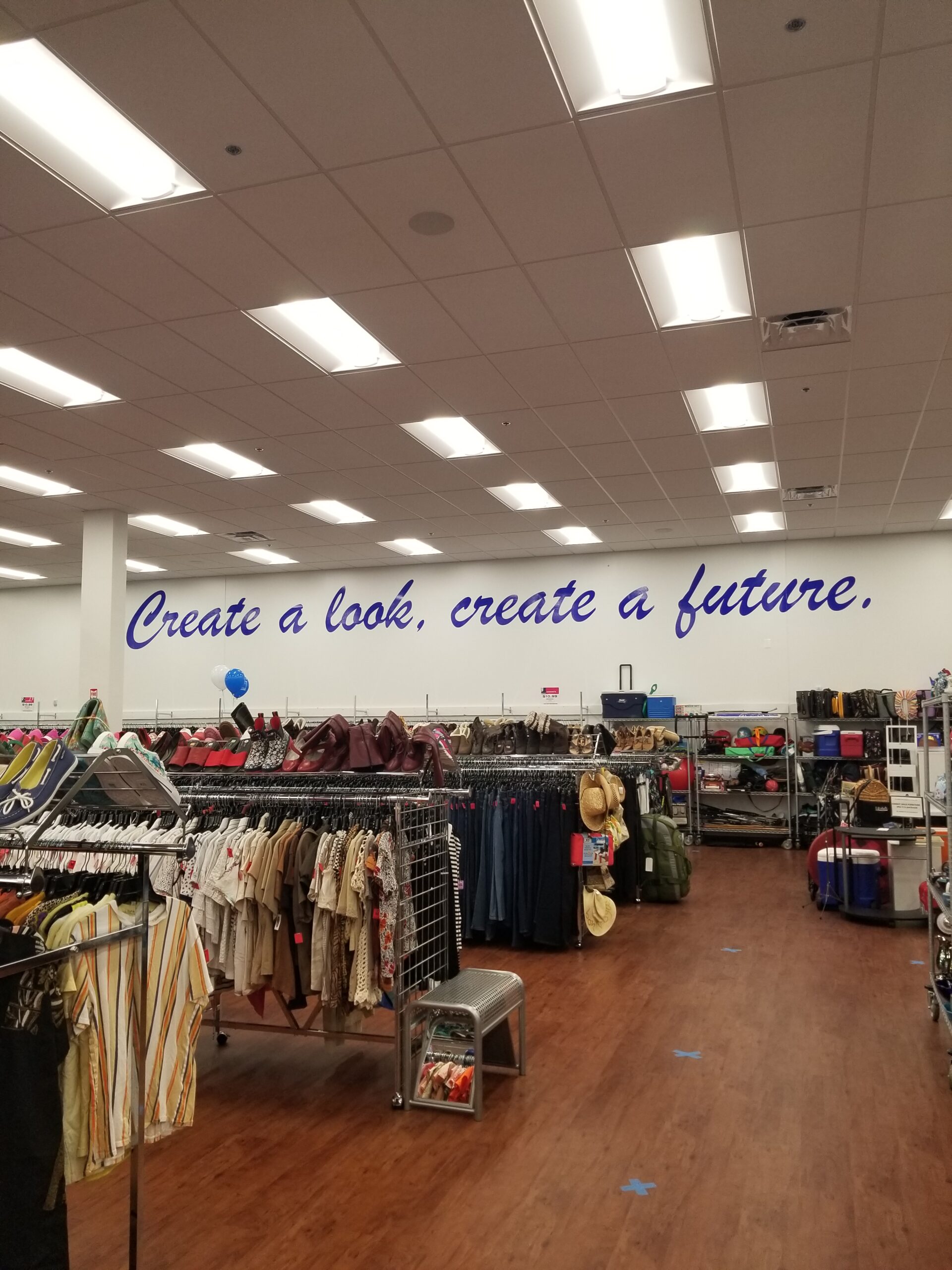 The first section I went to was the furniture section. (BIG SURPRISE) You already know I was there for the home décor! My first find was a Black and Brass vintage trunk for only $10.99, which of course, I bought and later used in a home staging.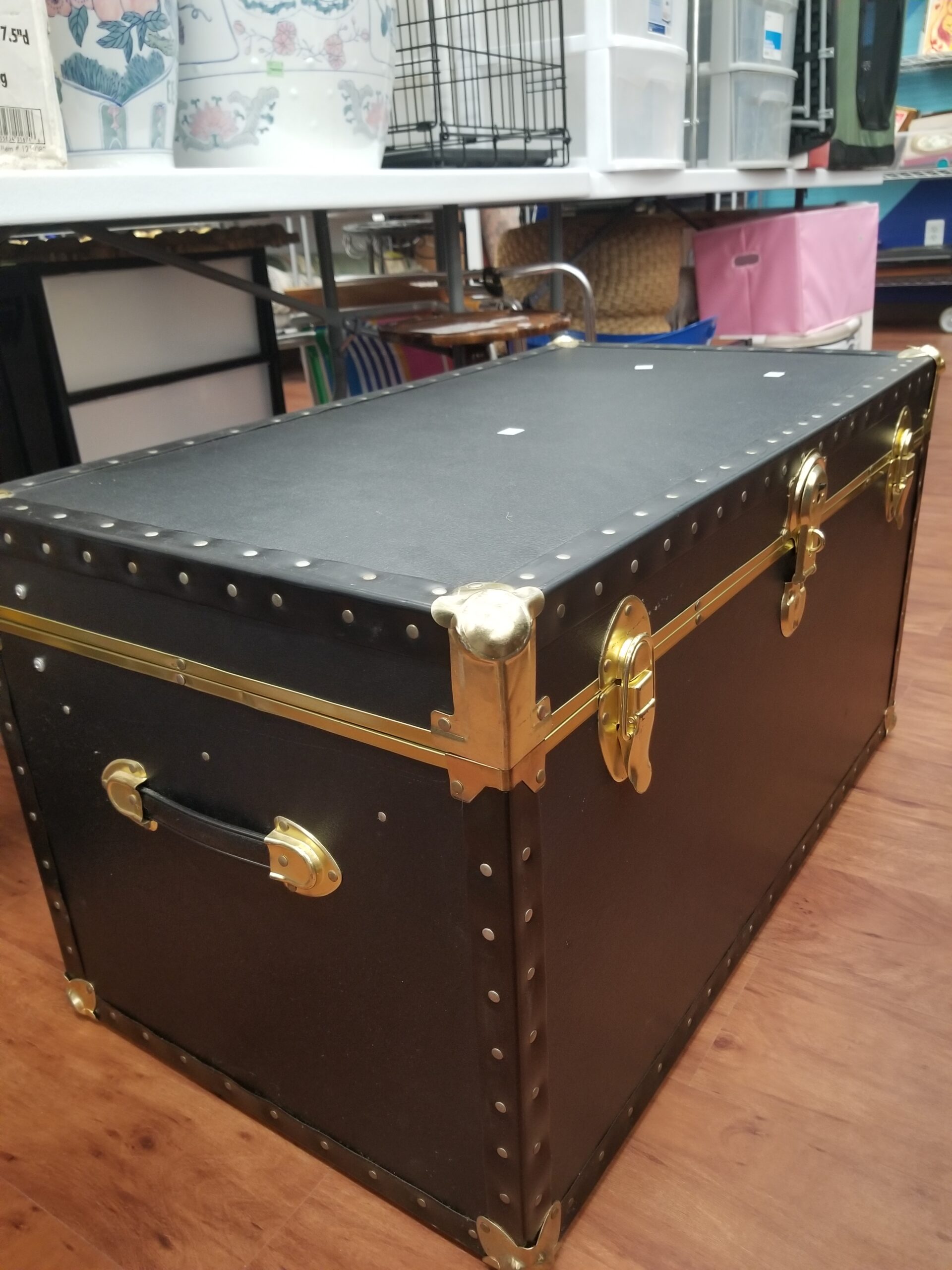 Next, I spotted a cute kid's wicker chair painted in white, and to my surprise, the tag read $4.99. I thought they might have made a mistake while tagging it, but it had stickers all over it that said the same thing. My jaw dropped because this was a FIND! If finding your good was a moment, this was it.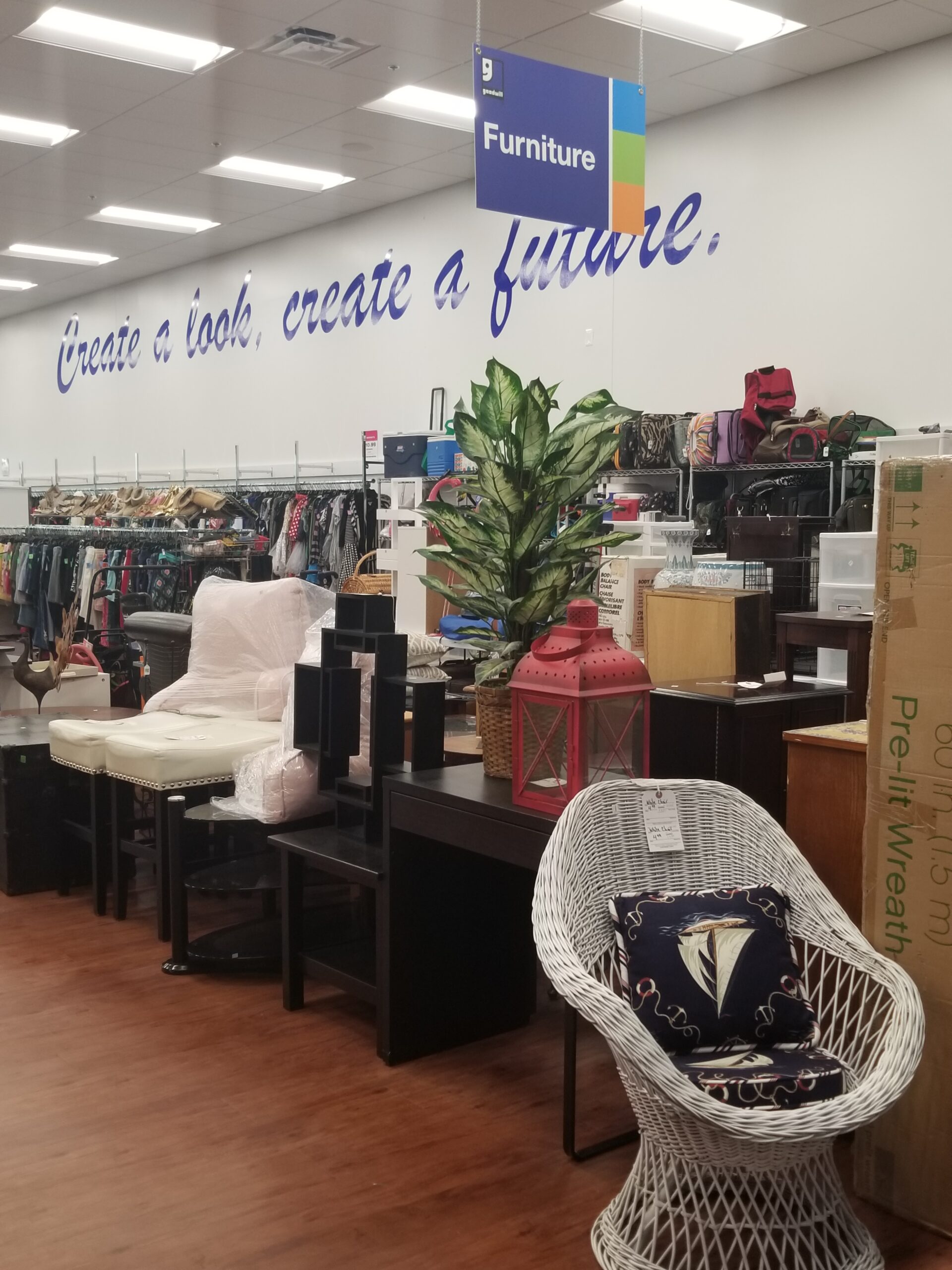 Here are some well known brand items that were 75% off their original price at Goodwill that I found while scoping out the shelves.
World Market items: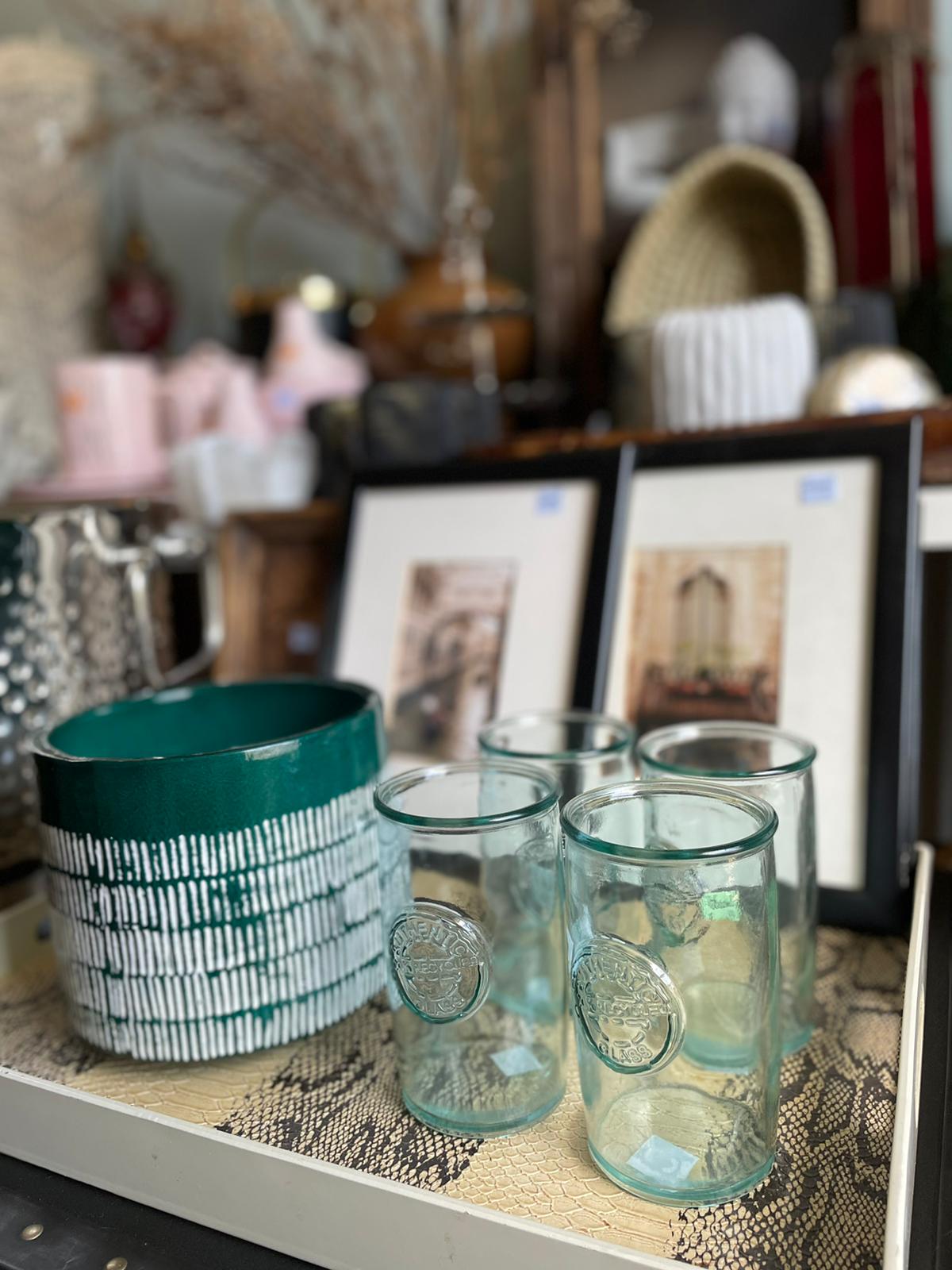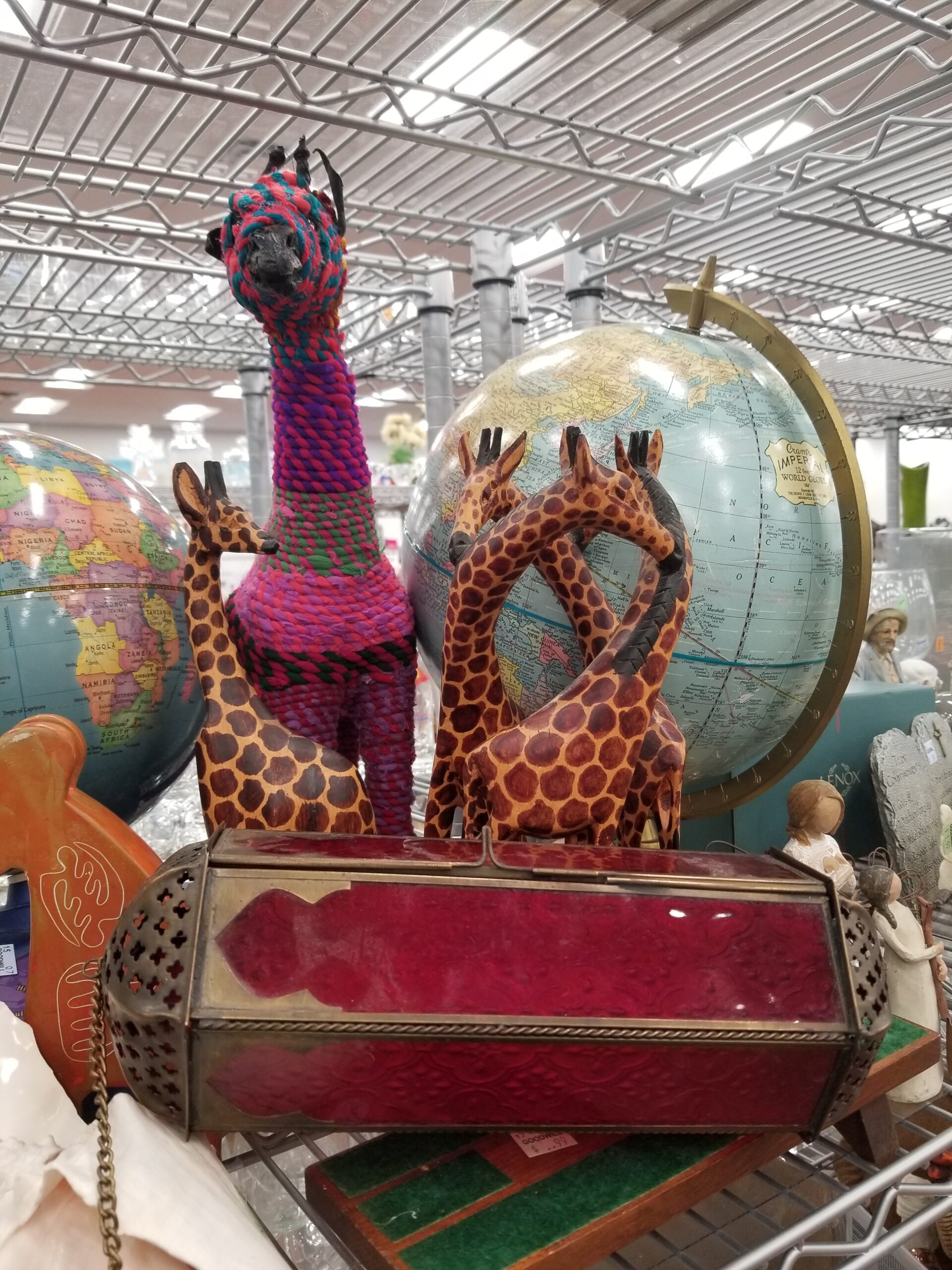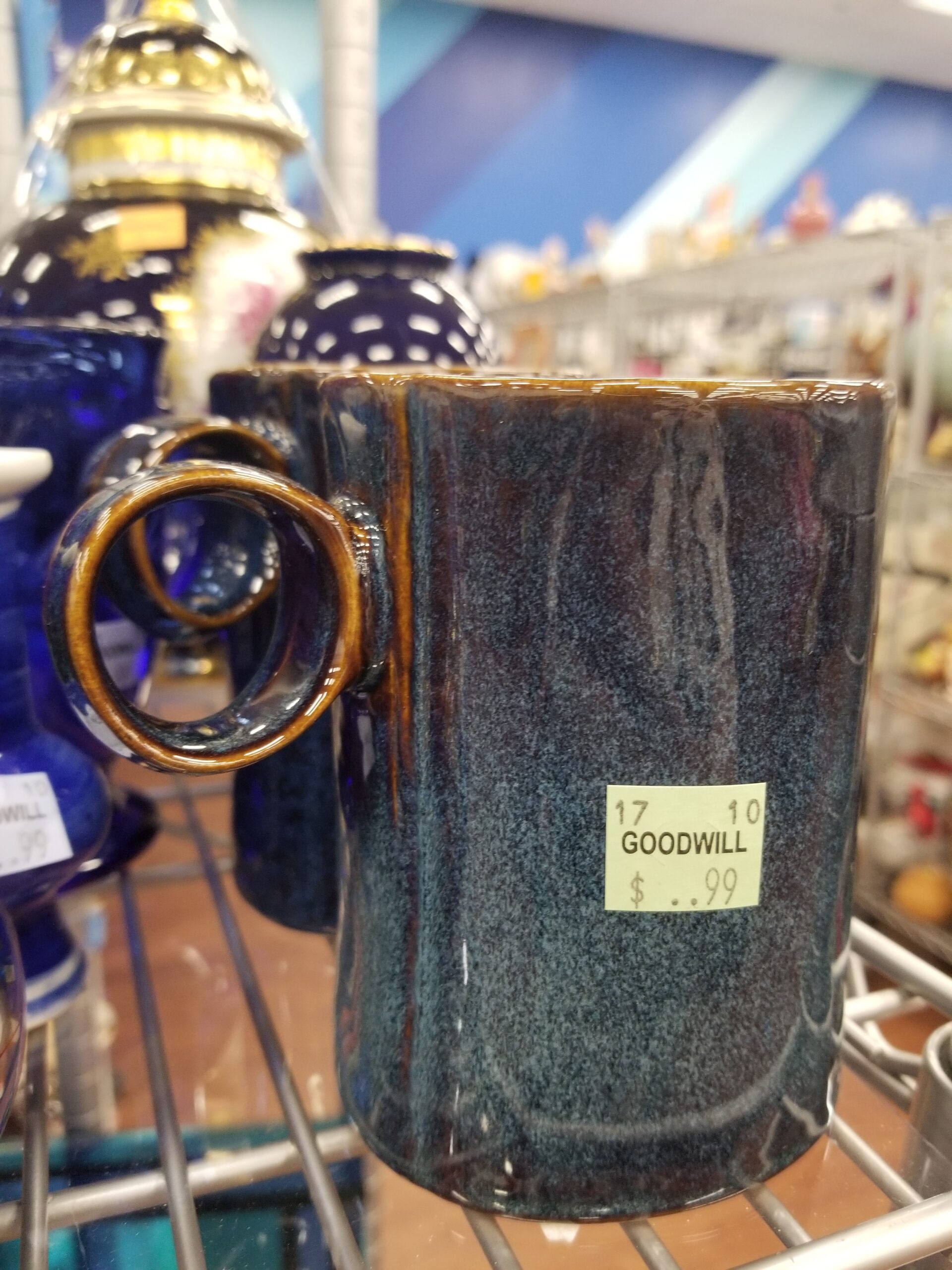 Crate & Barrel items:
Once my LIVE ended, it was time to get out of the store for the ribbon-cutting ceremony. This was super exciting to see Goodwill join the Hayfield center family!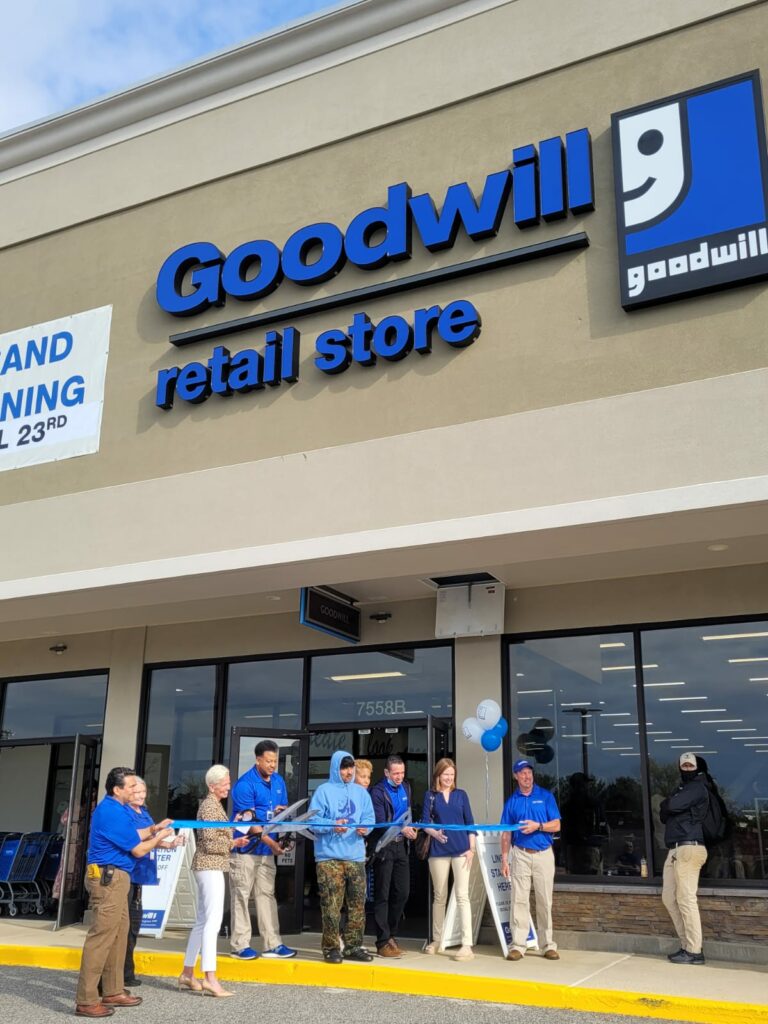 No shopping was permitted until opening time. As soon as the doors opened, IT WAS GO TIME! For all my thrift store enthusiasts, you know what I mean! You know how it is to go to the thrift store on a regular day, right? You have to fly in there to catch the good stuff before anyone else can get to it, you never know the treasures you'll encounter, and the morning time is always the best. These are just known rules if you love the hunt of the thrift. So imagine this but 1,000% more intensified. The Goodwill staff got in position as the crowd was let into the building to shop. The first thing my sister and I grabbed were three carts. We just knew there were too many goodies that we couldn't pass up on. We shopped for our home, businesses, and personally that day. I wouldn't ever say I went overboard at the thrift store, but that day, I might have gone a little mad… (Sigh) but in the best way.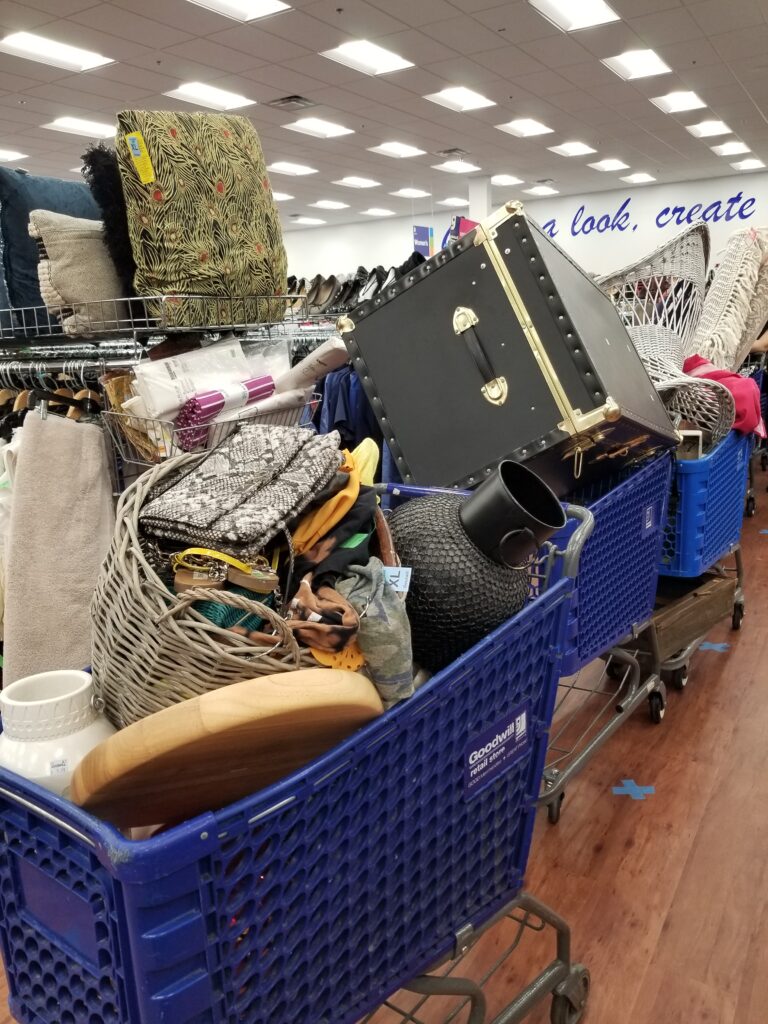 My sister found an incredible boho rug for only $19.99
She also spotted a light pink oriental print rug for only $15.99. We bought both! I currently use them both in a home staging.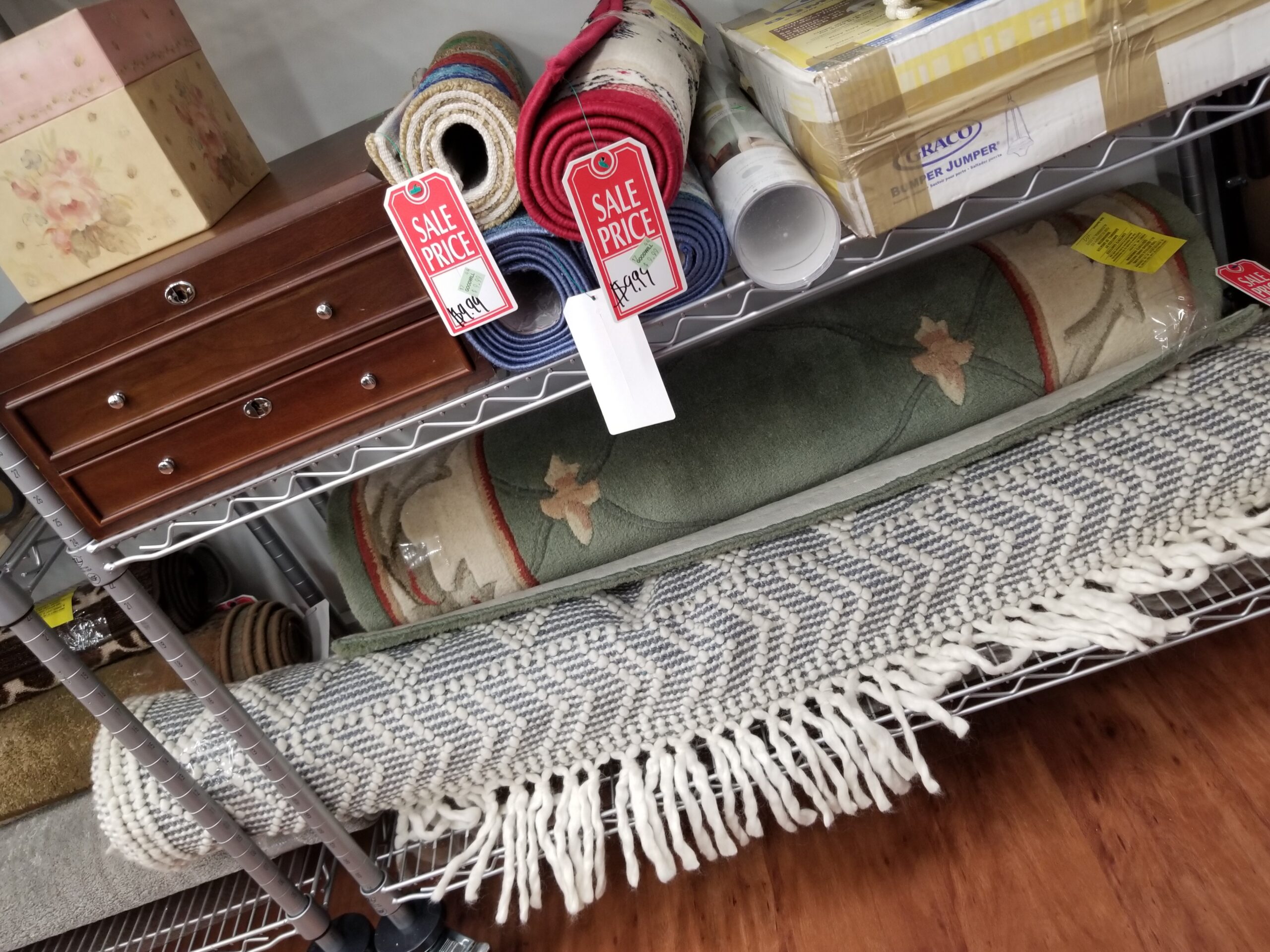 Another item that immediately caught my attention was this huge chrome ice bucket cooler. It was $19.99 and well worth it; I thought it was the perfect companion for summer parties! I've since used it in my backyard for a summer gathering and even a wedding!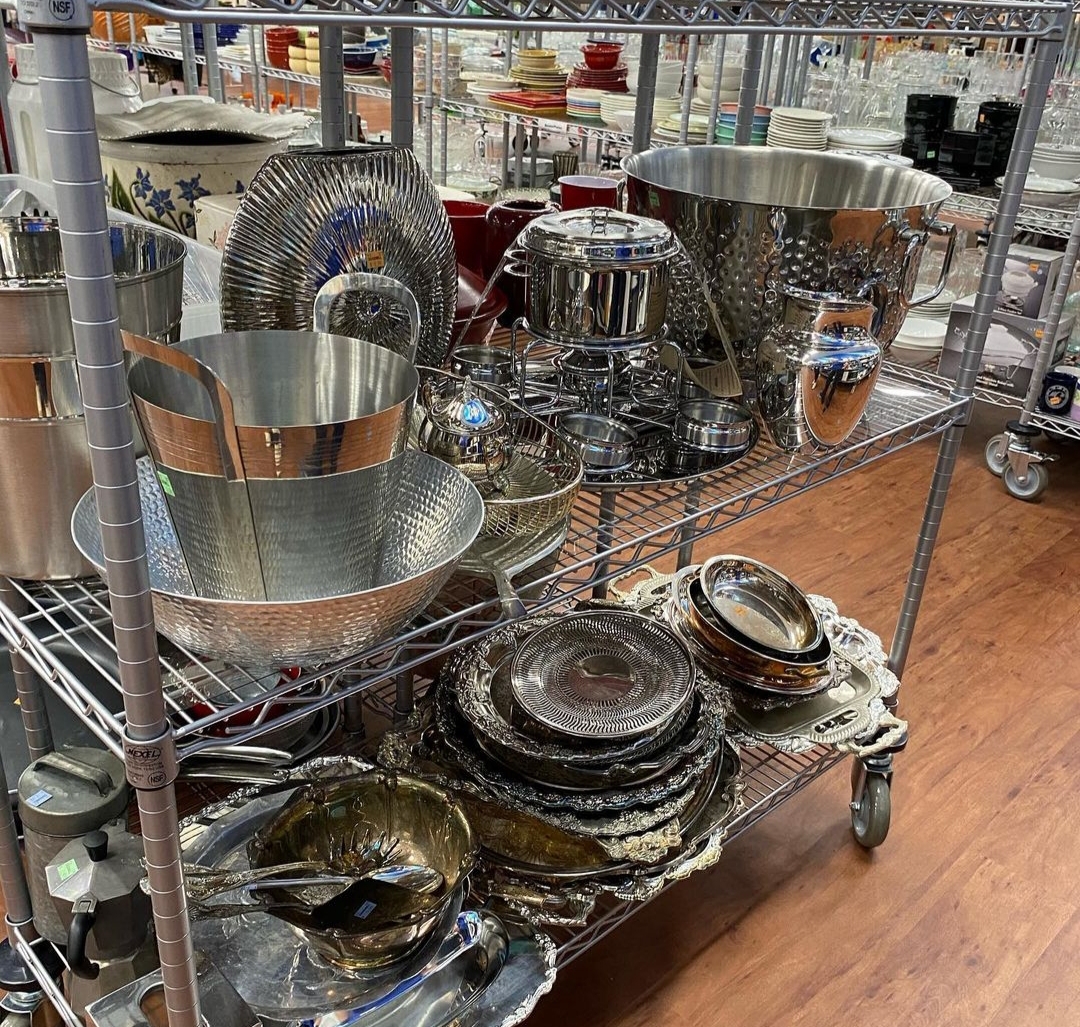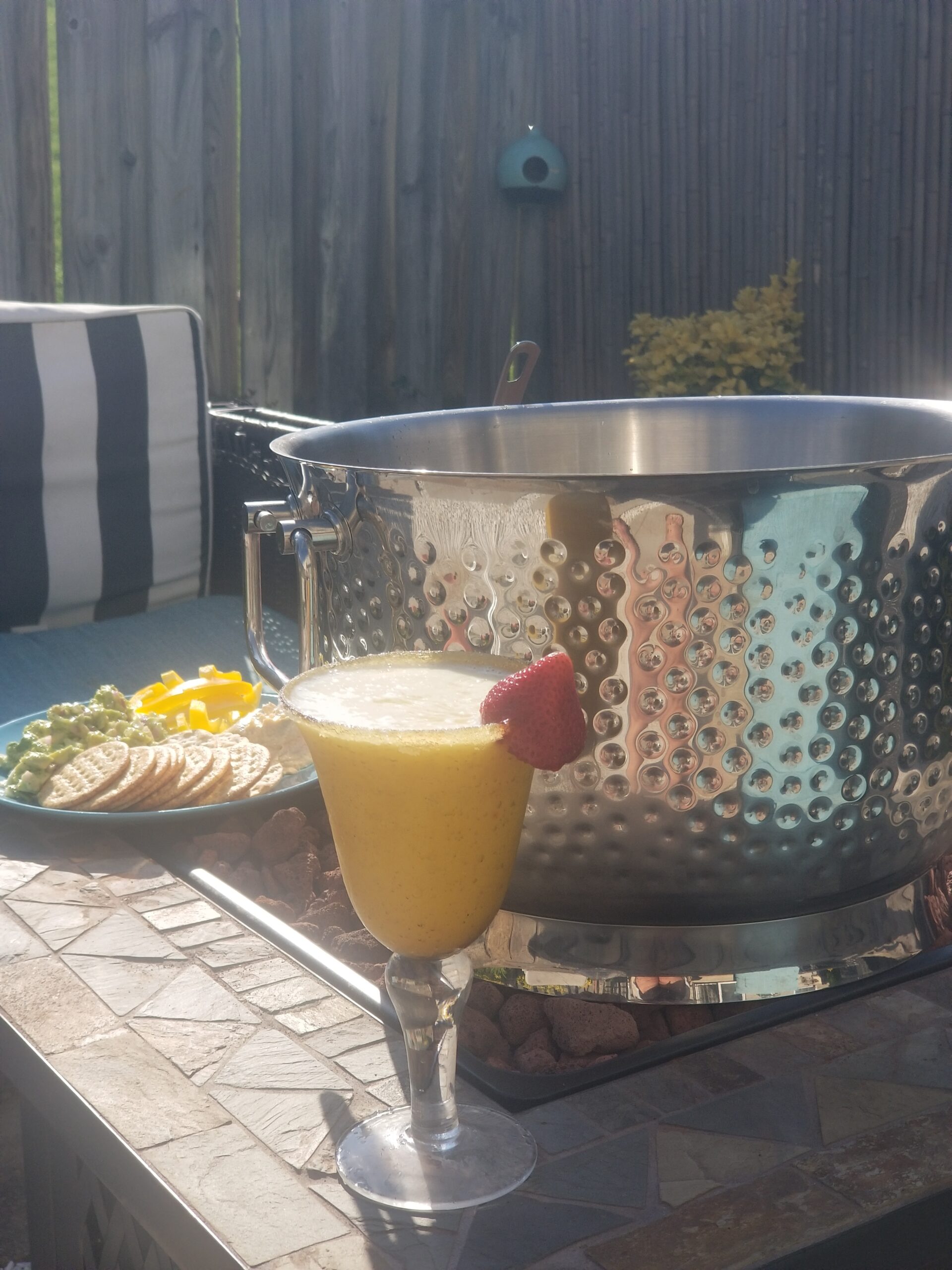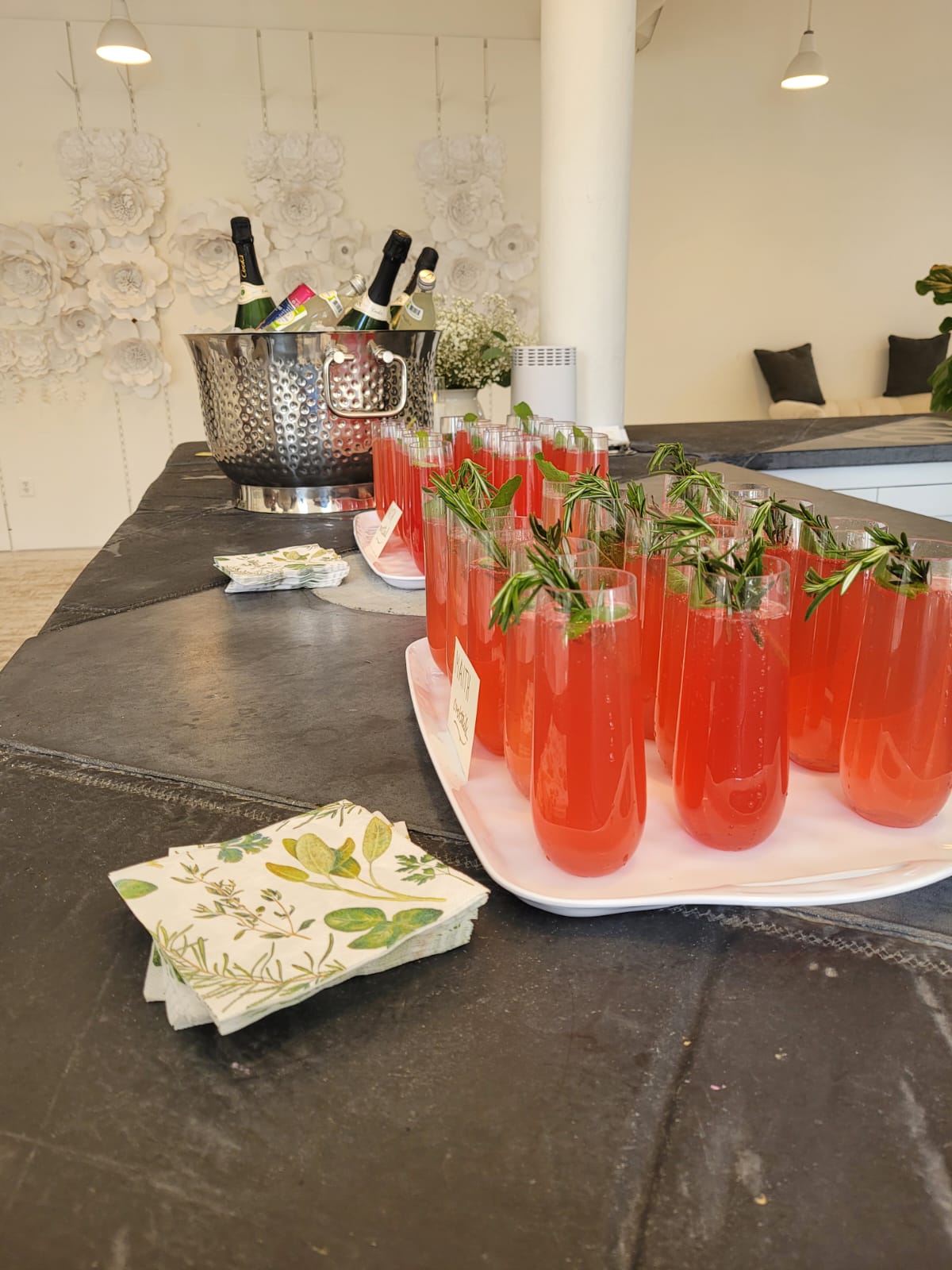 I knew I was on the hunt for fun items for my backyard to spruce it up for summer days and nights! I found a pink garden orb I knew I had to have; it was only $6.99. Two clay candle lanterns for $9.99. I used one on my outdoor dining table and one on the floor to light up at night!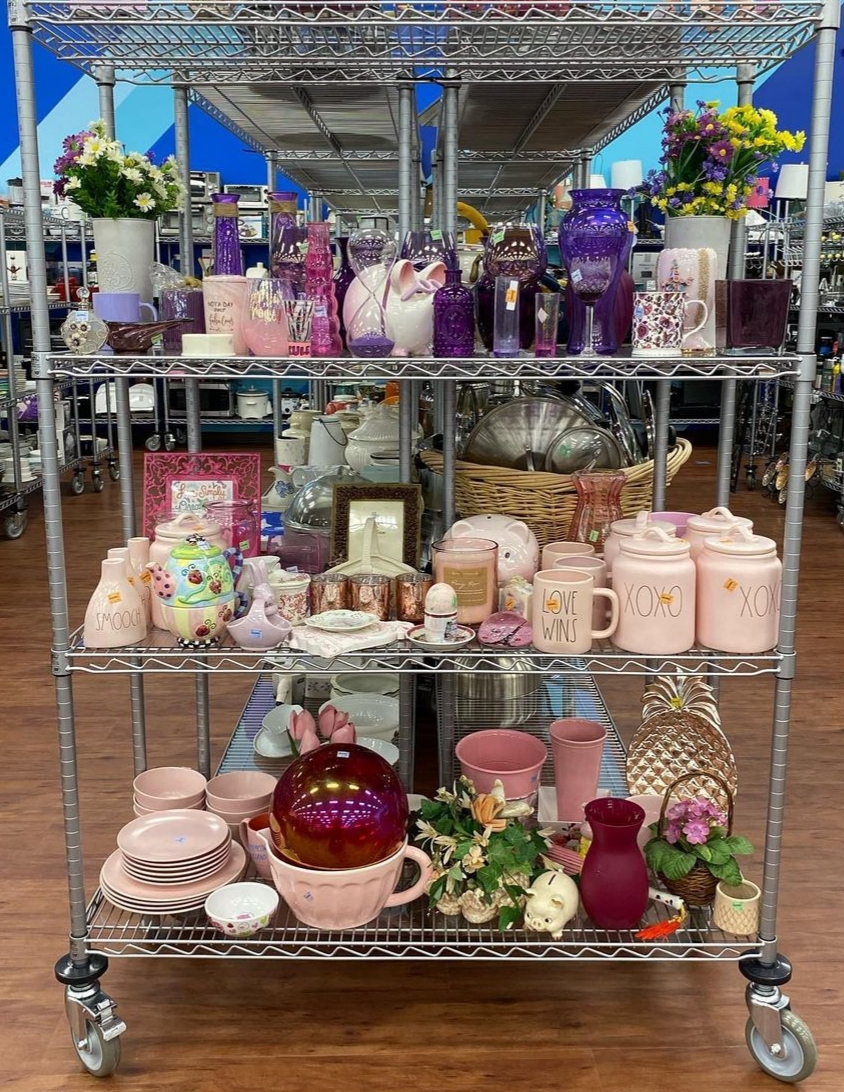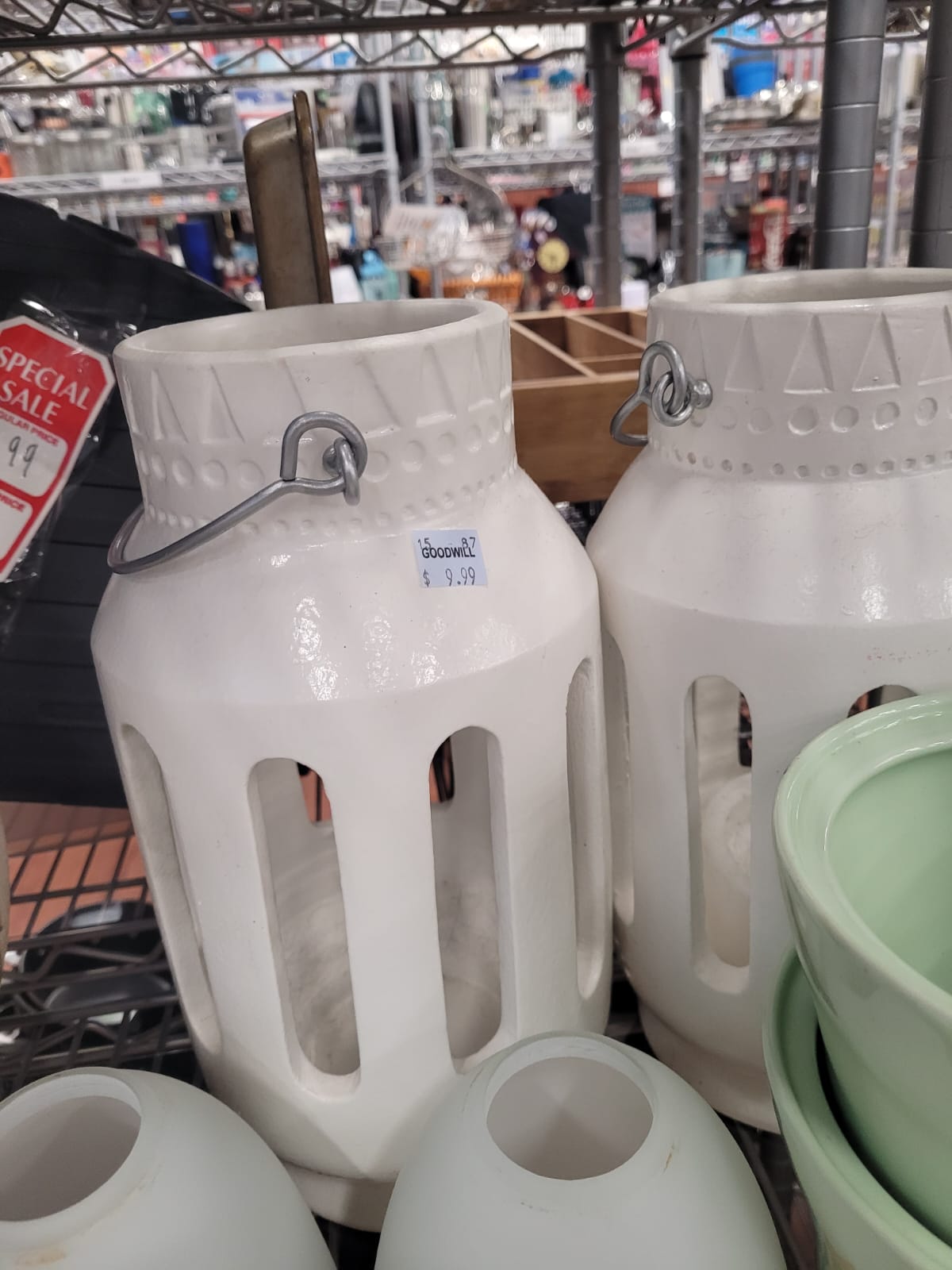 As we shopped the store, aisle after aisle, it was time to make our way to the register. The music was pumping as the DJ played our favorite songs while we waited in line. The cashiers were smiling from ear to ear as they witnessed all our finds on the counter. They took their time, carefully wrapped everything for me, and were fast. We were out of there in no time! As we walked out of the store, an ice cream truck was outside handing out complimentary cold treats to the customers. A perfect treat for a hot day and the literal icing on the cake after that amazing shopping experience!!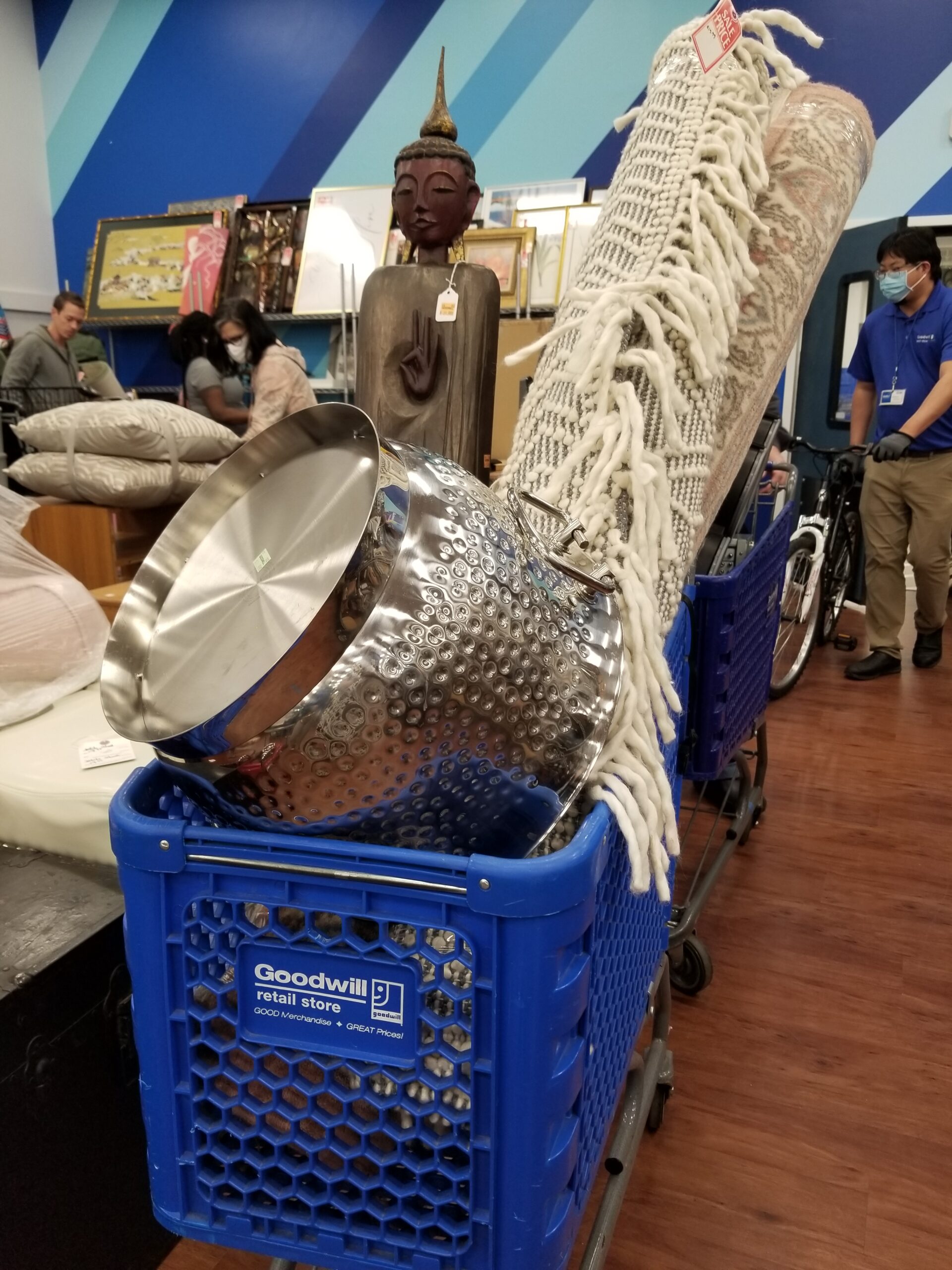 Here is a full-spectrum look at all my purchases that day. I laid it all out in my dining room for scale. I'm not even surprised that I came home with all these treasures. The hayfield store was full of gems!!! I had the best time and can't wait to go back soon.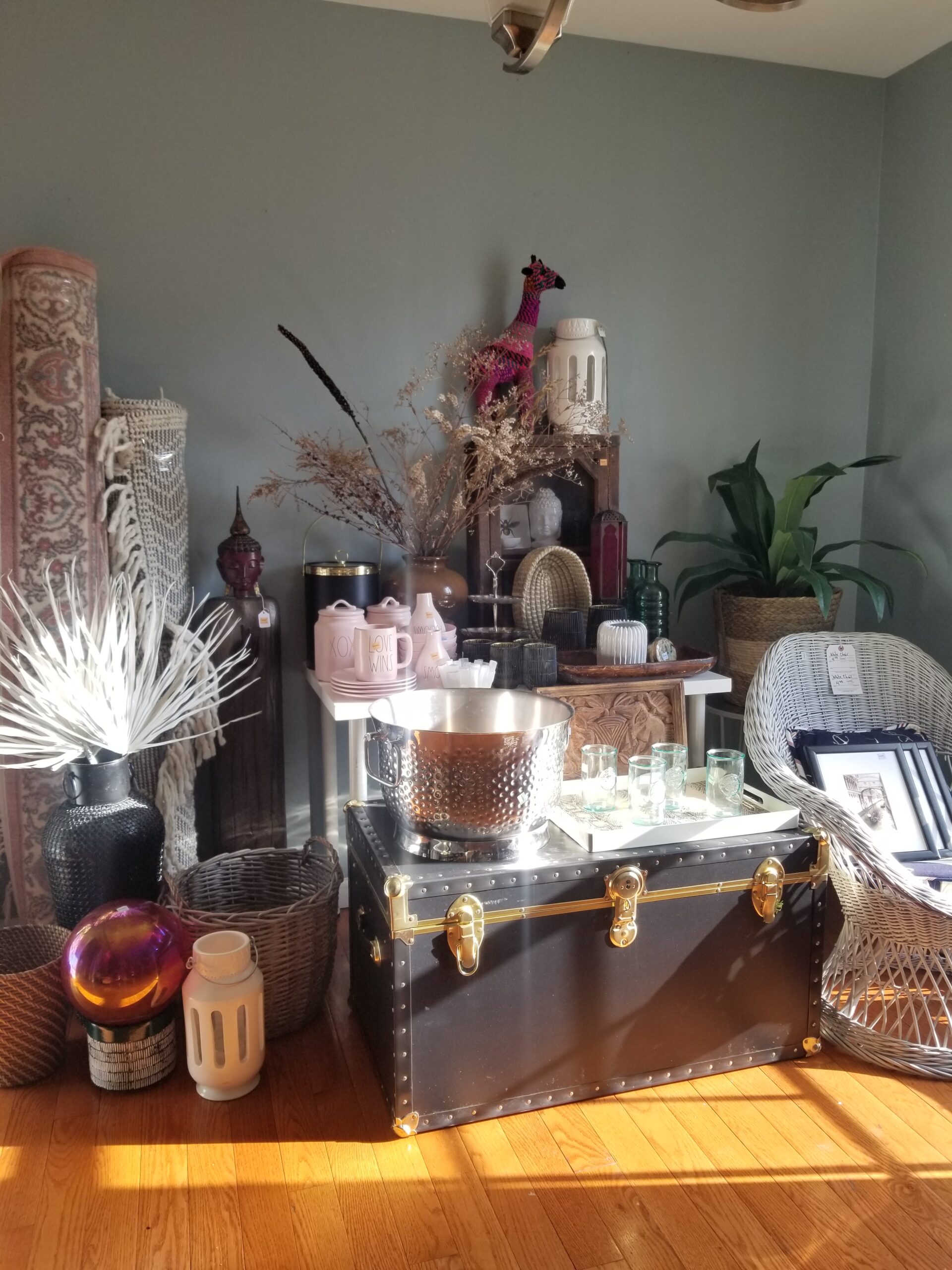 I hope you enjoyed my tour of the grand opening of the new Hayfield Goodwill! Until next time my home décor enthusiasts.
Love&Design,
Cat Guerra
About our fabulous blogger: