If there's one thing I'm looking for at Goodwill every spring and summer – it's swimsuits. Despite the fact that I already have a massive collection, I can't help myself when I find suits from the 60's-80's. They fit me very well, are timelessly fashionable, and durable enough to withstand all beach shenanigans. There's a reason they're still on the racks in excellent condition. Vintage clothing is constructed with better materials!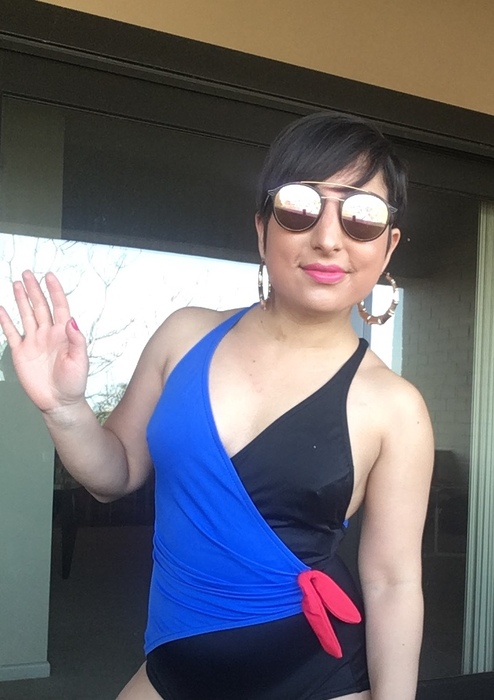 On some of my recent Goodwill visits, I picked up multiple one-piece swimsuits that I've already had the opportunity to rock at the beach this spring. For under $5, I could NOT resist leaving these flattering and color-popping retro beauties on the racks.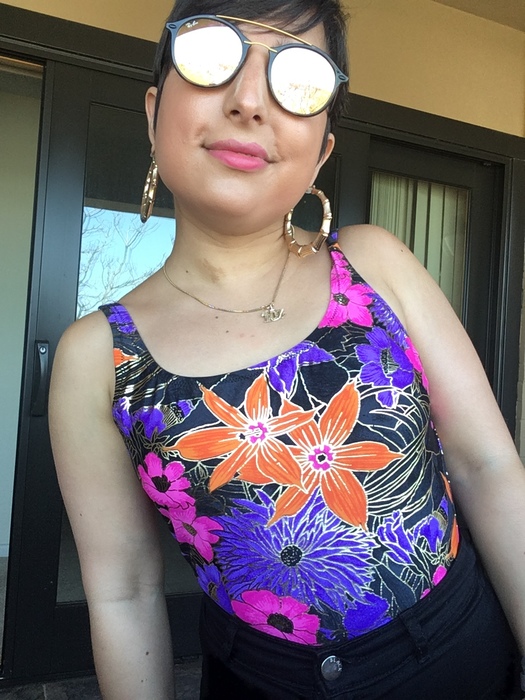 Another thing I like about one-piece suits is that they can also double as a great bodysuit by throwing on some shorts to walk the boardwalk.
I also like one-piece swimsuits because they are flattering without being too revealing and perfect for all body types. Beach time with the parents? These won't be inappropriate. Feeling a little self-conscious? This style will conceal the areas you want and still look fab.
What types of swimwear will you be rocking at Goodwill this season?