Hey, readers! I am excited to announce that we're refreshing the, "How Do You Find You Good?" series, showcasing more of our friends in the greater Washington area's creative scene!
After working with and for Goodwill for many years, there's one big thing that I've learned: Goodwill is an organization for everyone. Whether you're into fashion or need help acing an interview – Goodwill has great, meaningful resources.
I am truly stoked to bring back this celebratory showcase by shining the light on one of my favorite local artists, Heidi Nielson! Heidi describes herself as, "a lifelong thrifter, part-time artist/illustrator behind Desert 2 District Design (@desert2district) and creator of mixed media fine art (@heidinielson.art). I am learning to appreciate being very "in between," in that I work as a lawyer by day, am bi-racial Japanese American, and interested in so many things, including bringing more sustainability and community consciousness to my daily life, including fashion, home décor and my art practice."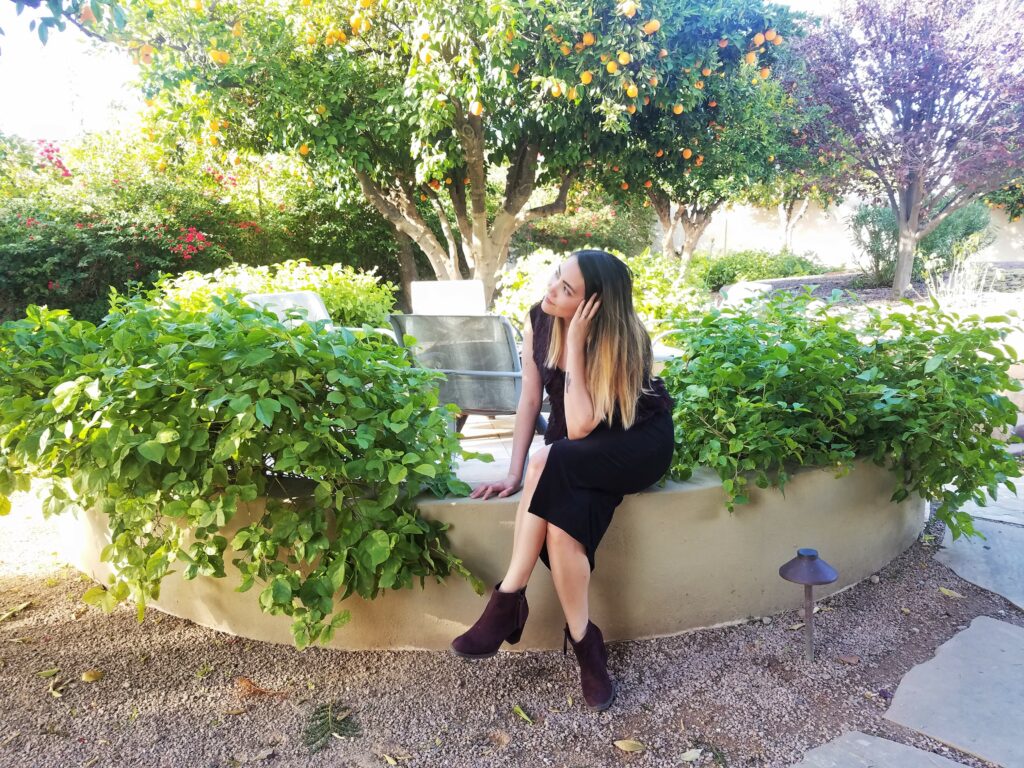 A few years ago now, I first stumbled upon Heidi's work and thrifty finds on Instagram. Her knack for dynamic colors (in her art) coupled with sustainable style instantly caught my eye. I just had to follow along! Since finding Heidi's page, we've been interacting and sharing Goodwill finds with one another on an ongoing basis.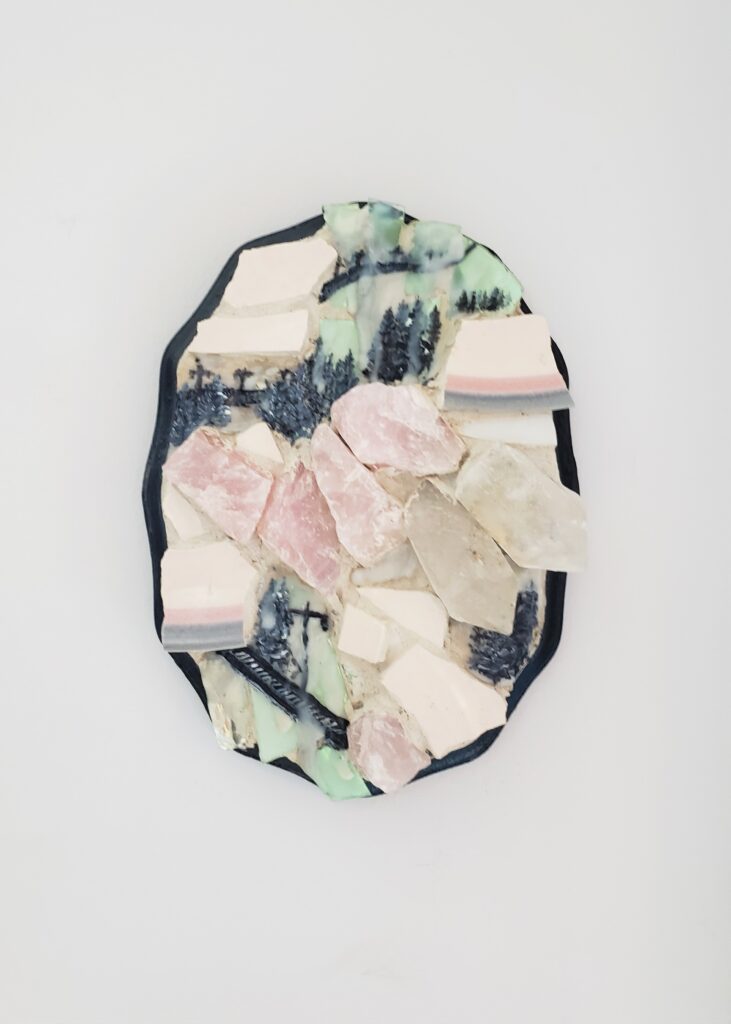 Now enough of me talking, let's learn more about Heidi!
What are you sustainable style/lifestyle goals for the year?
My style goals are to continue to keep my wardrobe 100% thrifted or sustainably made, to mend more of my clothes and/or transform them through upcycling, and to continue making my art practice more sustainable by thrifting supplies where I can, incorporating more found or salvaged materials into my work, and make sure my packaging is as sustainable as possible (thank you Ecoenclose for making this simple!).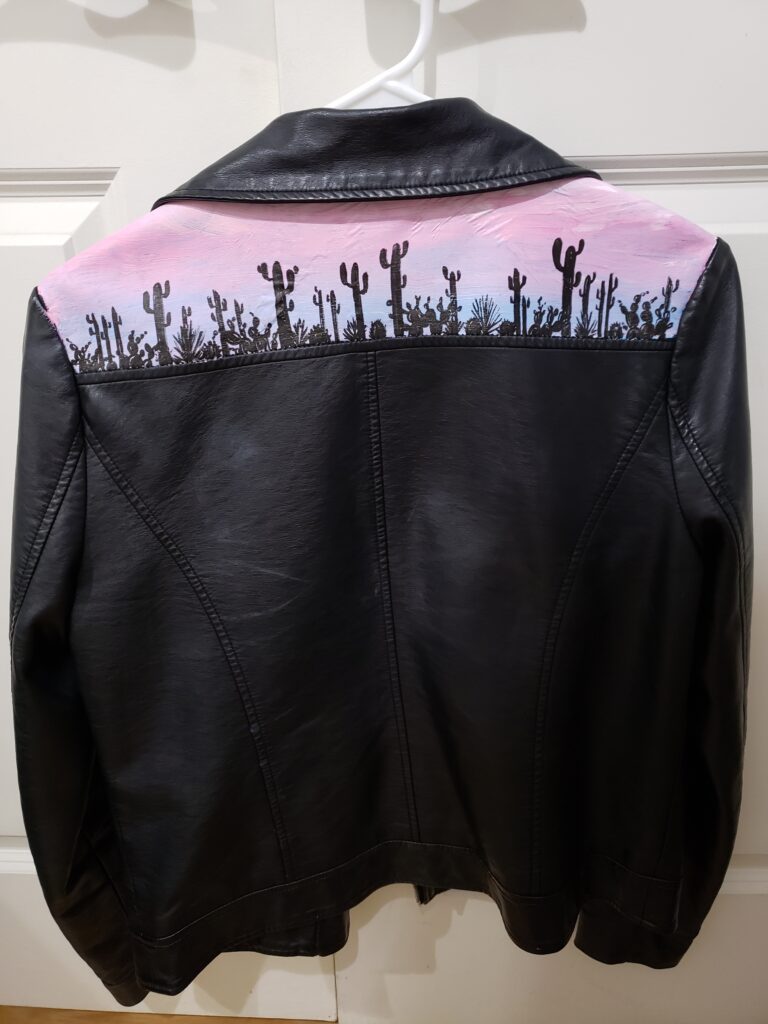 How would you describe your style/aesthetic?
I would describe it as classic silhouettes with pops of color. Especially when I worked in an office every day, I loved thrift super classic workwear, but add my own twist with thrifted snakeskin boots or pink heels. Now that I've been working from home for almost a year, I definitely have more comfier silhouettes than ever, but I still try to have a "main" collection of more classic, solid pieces (black leggings, gray maxi skirts, etc.) and then mix in more unique pieces or patterns to add pops of color.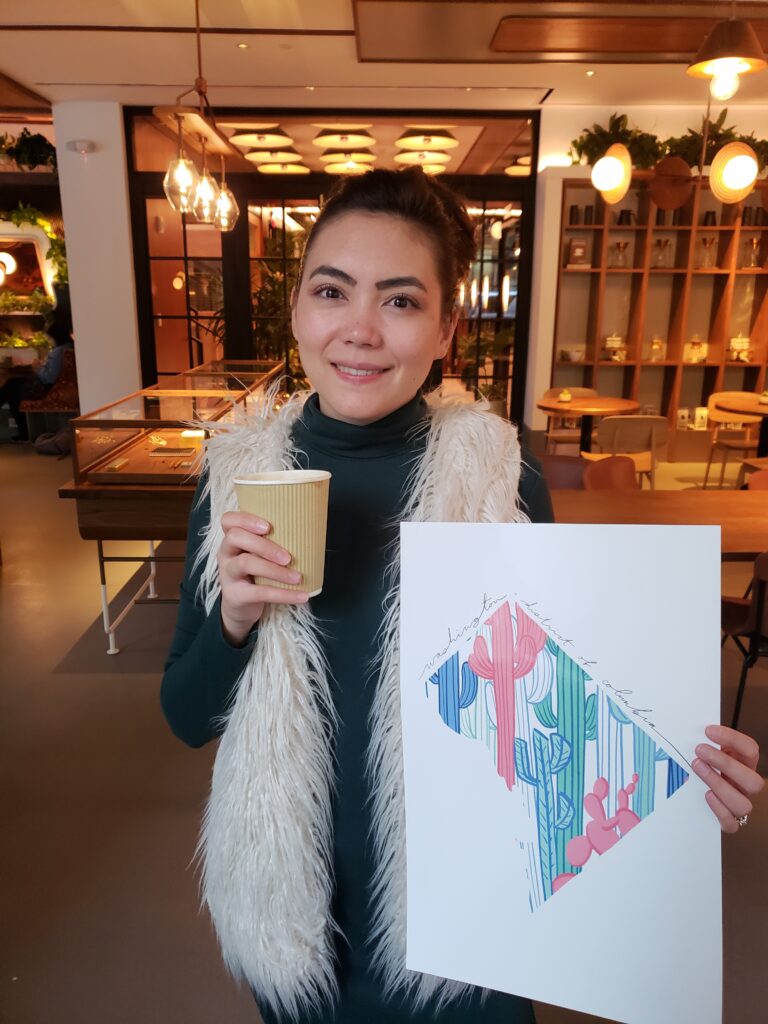 How long have you been shopping at Goodwill? Any fun/memorable Goodwill stories about an experience or find?
As long as I can remember! My mom is a huge thrifter and I remember being a kid and going to Goodwill on a weekend and having so much fun exploring the large spaces and picking out "a treasure." I definitely formed a strong appreciation for vintage or classic styles from a young age by spending so many years thrifting with my mom and sisters. We approach it both as a sustainable practice, but also a fun treasure hunt. You never know what you'll find and it's especially fun if you're a crafter like me to dream up how you can transform your finds into something new.
What's your favorite DC Goodwill find of all time?
So tough–I have so many good ones! My current favorite probably sounds mundane, but I had the BEST art supply haul on my last visit. I found unopened Canon inkjet printer paper (multiple sizes and finishes), unopened canvas packs, and this lovely gold leaf box that I upcycled into a pretty painted floral box to hold supplies for cleaning records. And even better they were all the color of the week and 50% off!
What's your favorite DC Goodwill store and why?
I definitely spend the most time at the one nearest me (South Dakota Avenue) and have always had luck there. I do love going to the one on Glebe Road because I think there are three other Goodwills within a few miles of each other and I'll try to hit them all in one afternoon.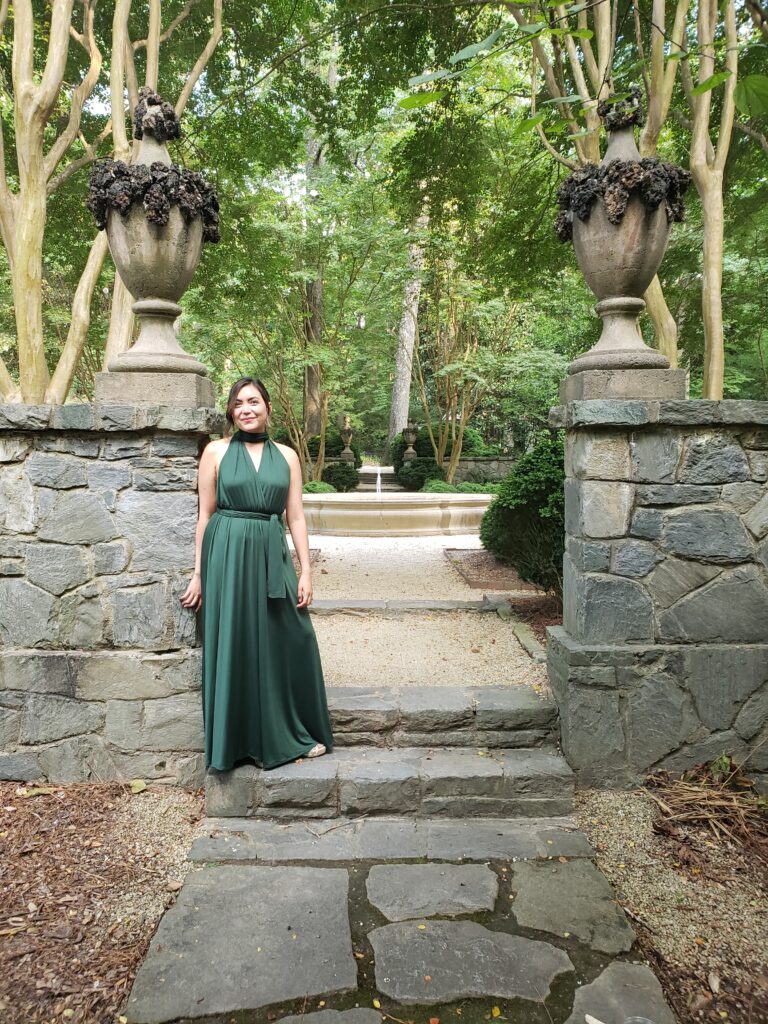 What's one unexpected thing that you recommend that people thrift?
Yes, definitely don't overlook the "misc." or "organization" area! I frequently find like new or even completely unopened art supplies there, and have found weaving looms, full bags of embroidery thread (my current art obsession), nice art printer paper, blank canvases, and more supplies for repurposing in that area.
What's your favorite thing about DC Goodwill?
I love the community and the meaningful work that shopping at Goodwill supports!
How do you "find your good" at Goodwill?
Goodwill helps me give back to my community, express myself through style, and make my life, home and art practice as sustainable as possible.
Thanks for taking the time to speaking with us, Heidi! Give her some love and find some good on her Instagram pages and website: