I felt low on fashion inspiration this past month. Post-holiday doldrums, continued political violence, and a wild work schedule — clothes felt unimportant. I decided to go back in time with the help of an old University of Maryland yearbook, picked up at Goodwill, of course! What style tips do the Terrapins of the Class of 1963 have for us from the past? Let's find out…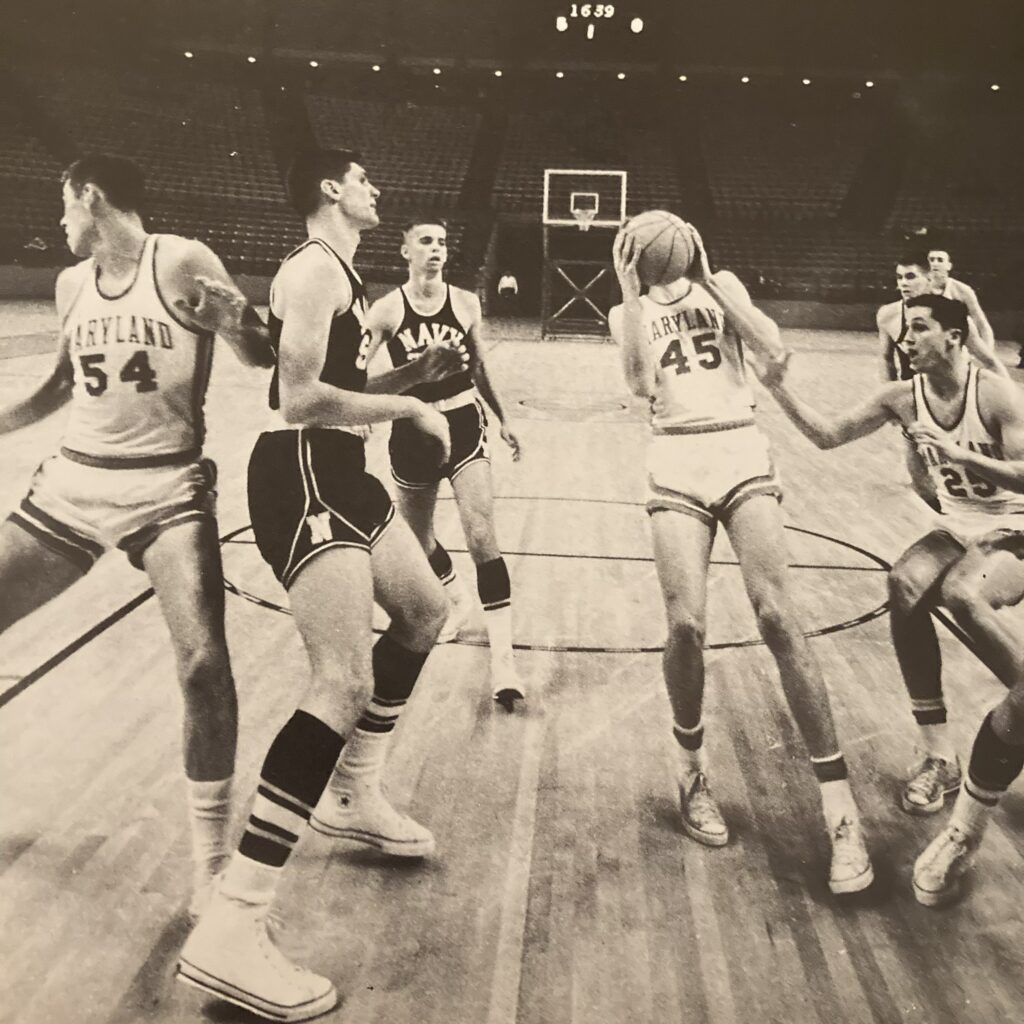 Now, I love a high cut short as much as the next guy, but clearly the 1960s have me beat. But take a look at those shoe-sock combos! Color blocking, varsity stripes, piping, high tops — I think I have my spring look picked out already. And now I'm itching to get back inside Capital One Arena, plop myself down in the nosebleed section, and make disgruntled comments at the Wizards' nonexistent defense. That vaccine can't roll out fast enough.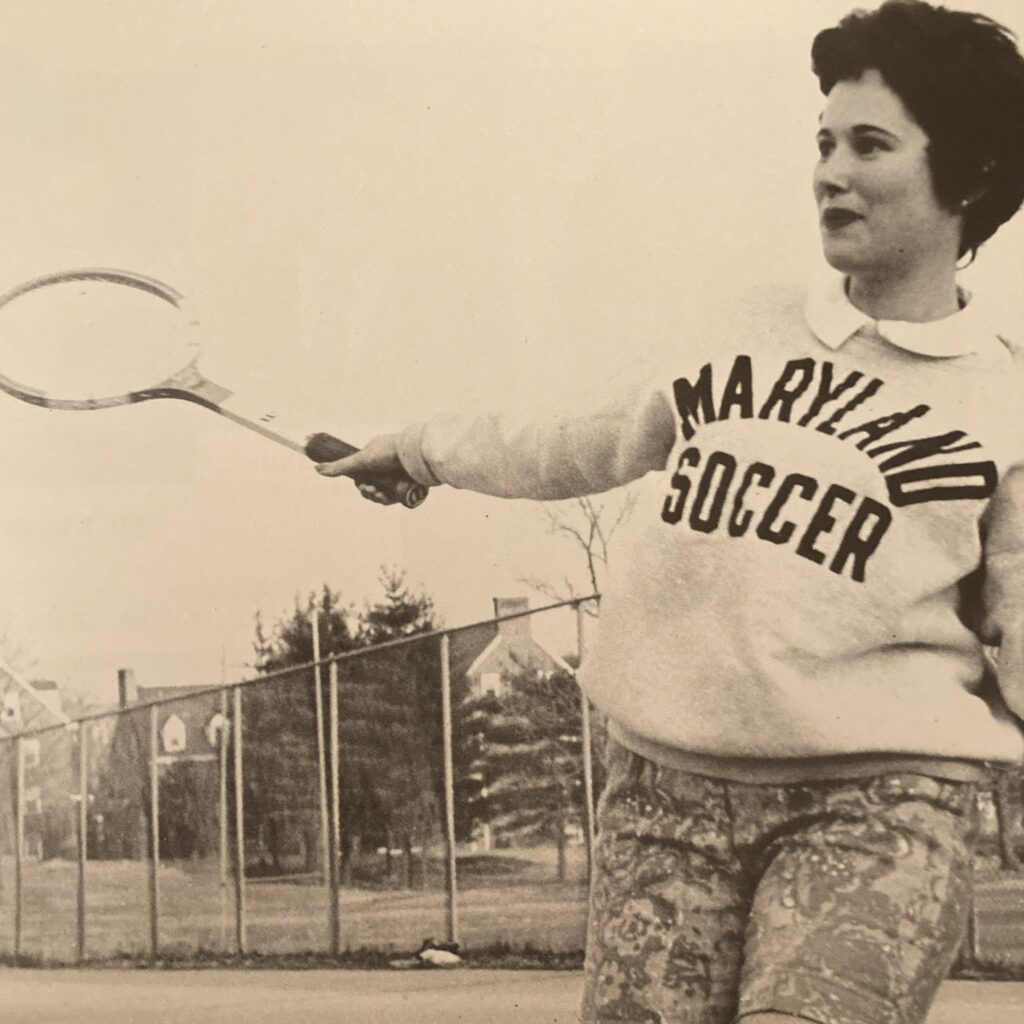 Whenever I struggle with mixing and matching my clothes, my complaint is usually that the end result is a little clownish. That Instagram-ready casual look — you know, the one that says I just slouched into a sunny breakfast nook with oatmeal, a cat, and my battered laptop — is tough for me. Practice makes perfect, and I like how this intramural tennis star let her collar make a statement over a baggy crewneck and tight flower-pattern shorts. That's some oh-I-just-threw-this-on chic.
I love this action soccer shot for the acrobatic header, but also for the dapper spectators. Done up in cardigans, shin-length overcoats, and button-downs, grainy bystanders like these remind me that getting dressed up for dressed down occasion is an easy way to elevate.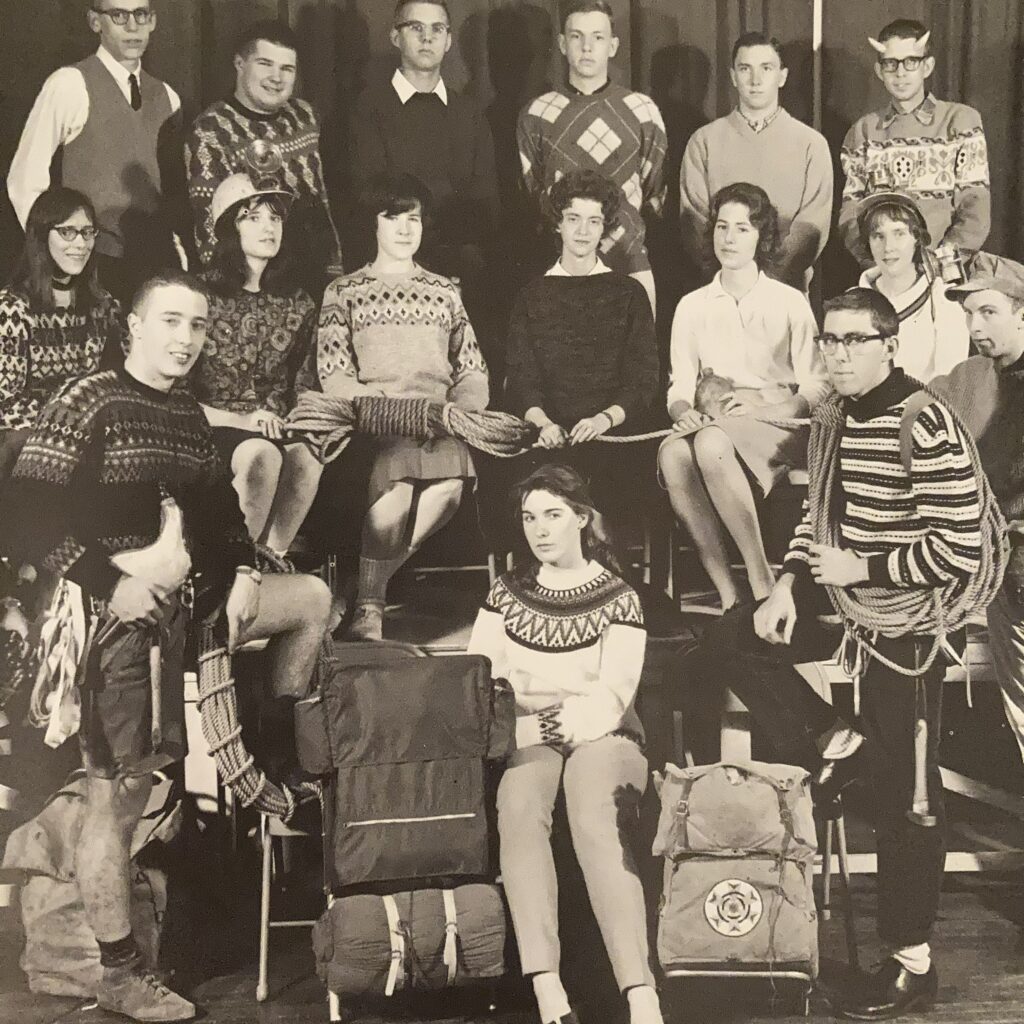 Whoa. Ski fashion is legendary, and the Terps have done it proud. Those sweaters! Those patterns exploding everywhere! Canvas rucksacks like oldschool Fjallraven packs! A guy sporting ropes as an accessory! The student in the top right who inexplicably showed up wearing horns! I would have been friends with these icons — they've definitely encouraged me to add a little alpine pizazz to my wardrobe.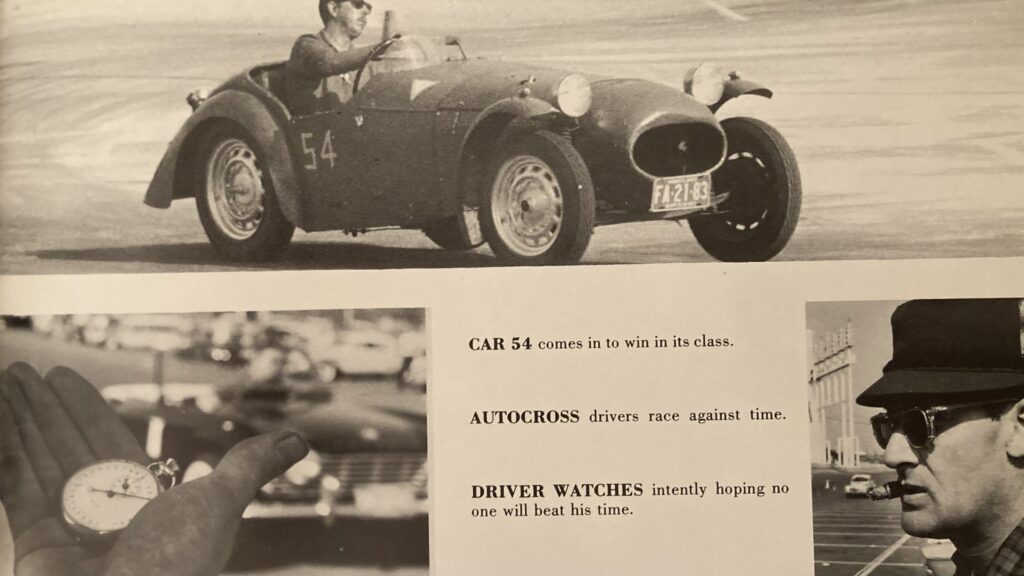 While I will never regret getting rid of my car as soon as I moved to a city with moderately efficient public transit, I can't deny that vintage racing cars are monsters of cool. Polished metals, sleek lines, those shiny gadgets and dials… Old racing pics always inspire me to value small objects in my daily routine. I don't own a warm-weather hat, and I don't hear the tick of watch on my wrist — but maybe it's time? Maryland drivers approve.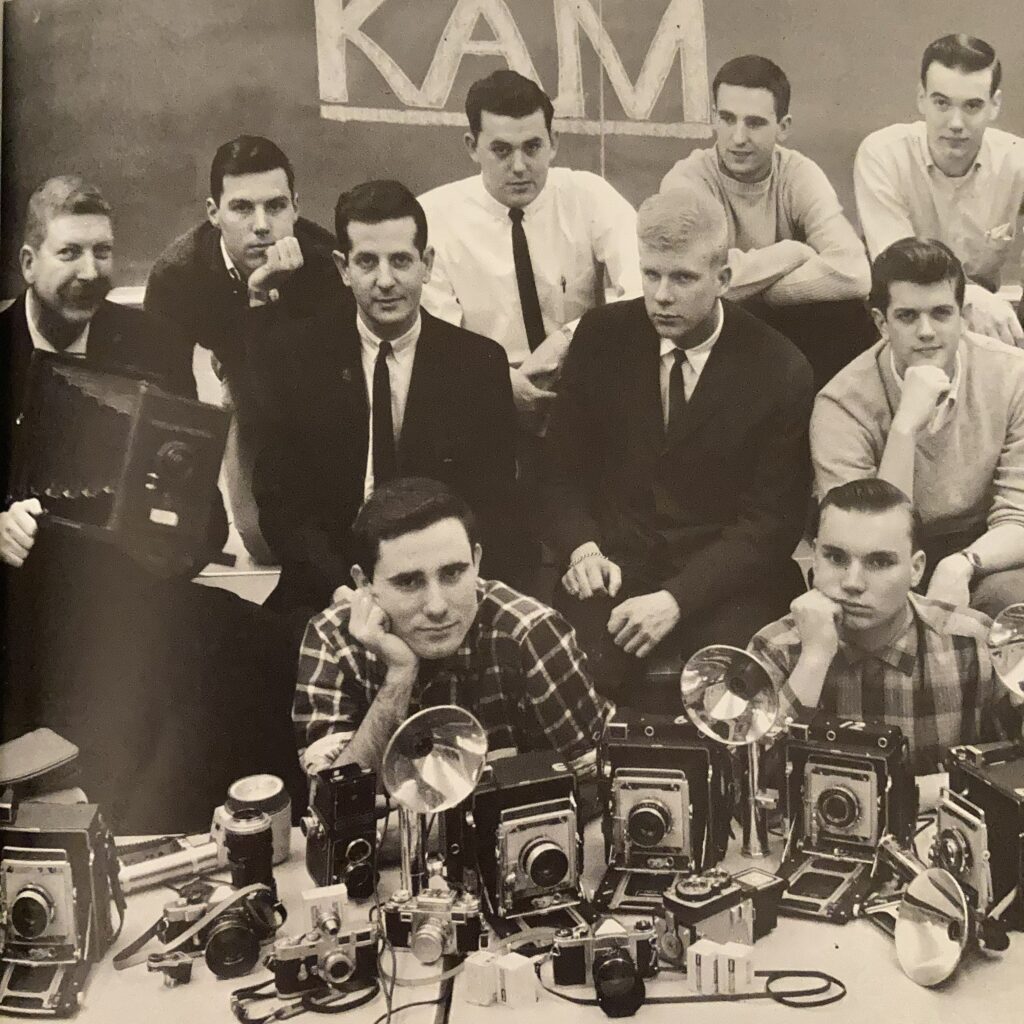 Not a lot of great wardrobes in this shot, but the cameras bring me joy. I've slowly been experimenting with analog photography, and all that gear the student photojournalists laid out makes me salivate. Best of all, those are all cameras I've seen at Goodwill…
Last but not least — gotta give a shoutout to Miss Midnight. As a broadcaster by trade, I love this image from the yearbook's feature on the Maryland campus radio station. What a name, what a dramatic shot, what a reminder to stay up late and play your music a little too loud. Maybe some Goodwill vinyl? Let's do it.
About our Guest Blogger: