I prefer to purchase vintage furniture before buying new. Re-inventing furniture and home décor items that others no longer want or need is a more sustainable way to decorate my home.
And I would argue, it's also more fun.
Choosing vintage furniture allows me the creative freedom to personalize each piece to fit my style perfectly. The challenge is designing a look that you love so your home simply feels good whenever you walk through the door.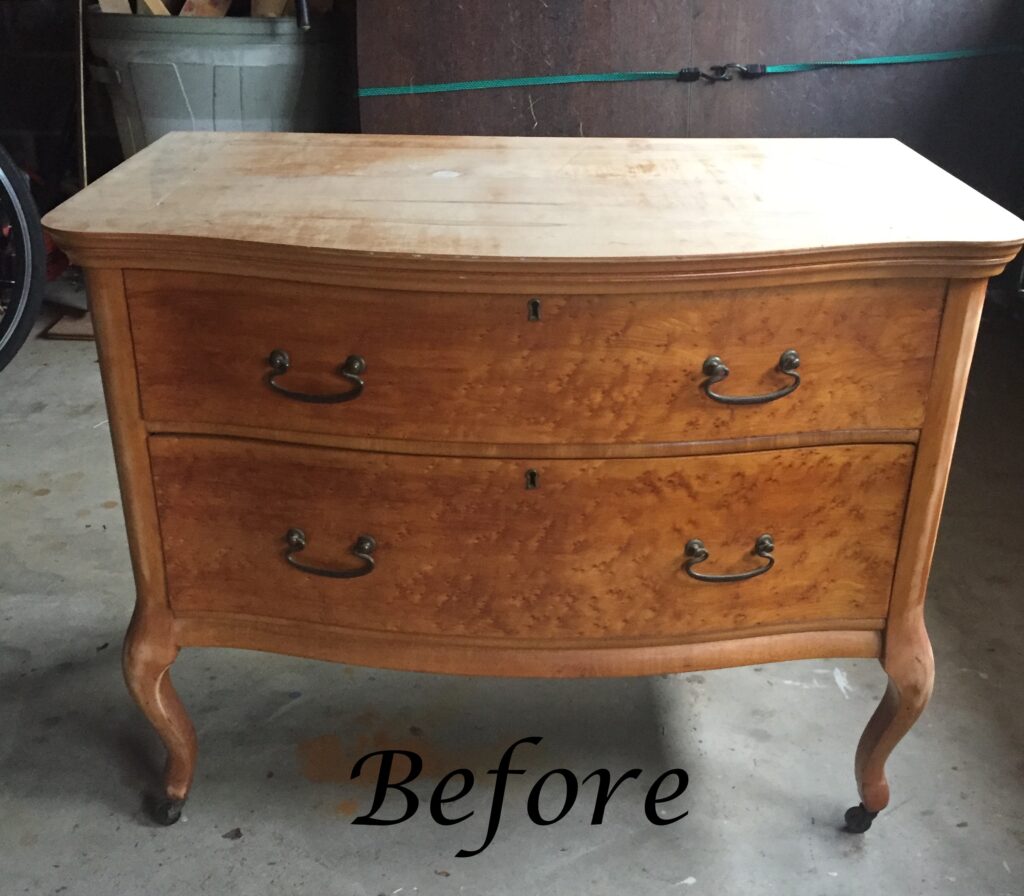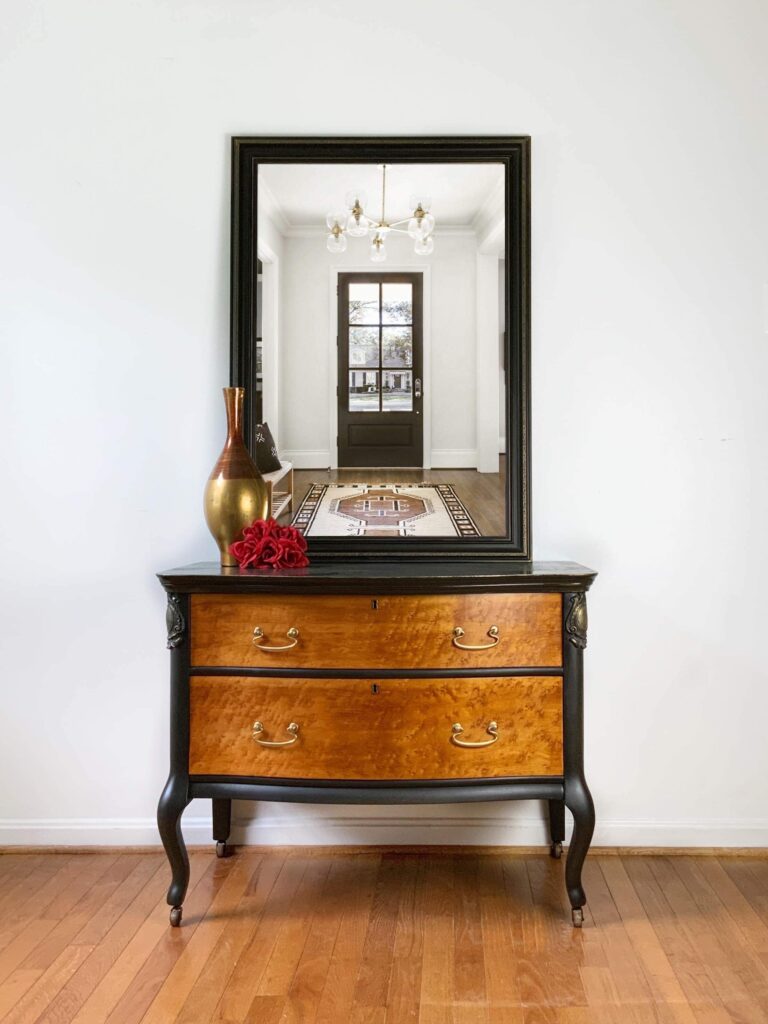 Goodwill is my favorite place to find interesting vintage furniture. You never know what you are going to find. For me, that treasure hunt is all part of the fun. I look past the color of the furniture and any cosmetic damage like scratches or dings. Instead, I imagine the piece in colors that I love. I know that with a little paint and a little work, I can create a one-of-a-kind piece of functional art for my home.
You can too!
Top 5 Reasons Why Vintage Furniture Is Better Than New.
1. Sustainability
About 80% of all furniture eventually ends up in a landfill. In 2018, the Environmental Protection Agency estimated that 9.7 million tons of furniture was sent to landfills. That's 9.7 million tons– and that's only in one year. Every piece of vintage furniture that I "save" by making it functional and beautiful again is one less piece of waste taking up landfill space. Imagine the impact if everybody did that.
2. Quality
The quality of vintage furniture is usually better than furniture on the market today. Vintage furniture is often made from real wood, not pressed wood or particle board. It is sturdier than a lot of new furniture. You know it will withstand the test of time because it has already made it through so many decades.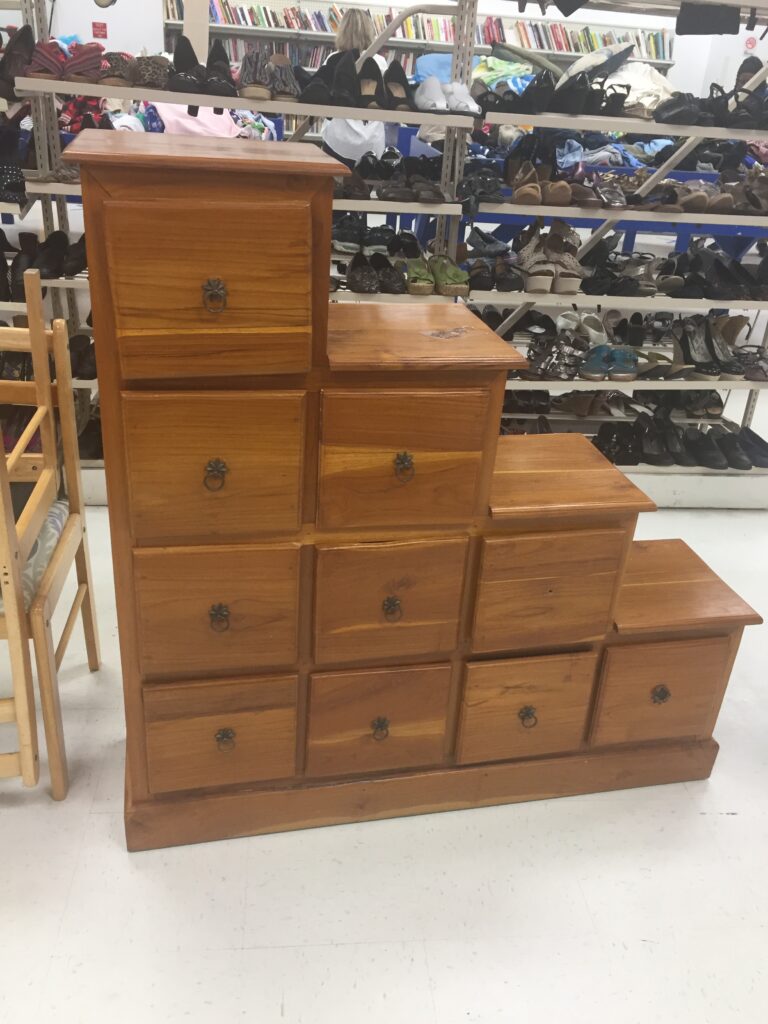 3. Unique Pieces
With vintage furniture, you can find unique pieces that are so much more interesting than mass produced furniture you find in a big box store. Bonus: You don't have to figure out how to put it together!
4. Blank Canvas
Some people freak out at the thought of painting vintage furniture. Not me. I figure if somebody else has enjoyed this over many years and no longer wants it, whatever I do to make it beautiful for my home is totally up to me. It's a blank canvas. While I might be reluctant to paint something I spent hundreds—or thousands—of dollars on, I have no problem painting a piece I purchased at a discount price at Goodwill. What if I don't like it? No worries. I just keep painting over it again until I love it. That's the beauty of paint. You always get a do-over so you don't have to be afraid to make a mistake.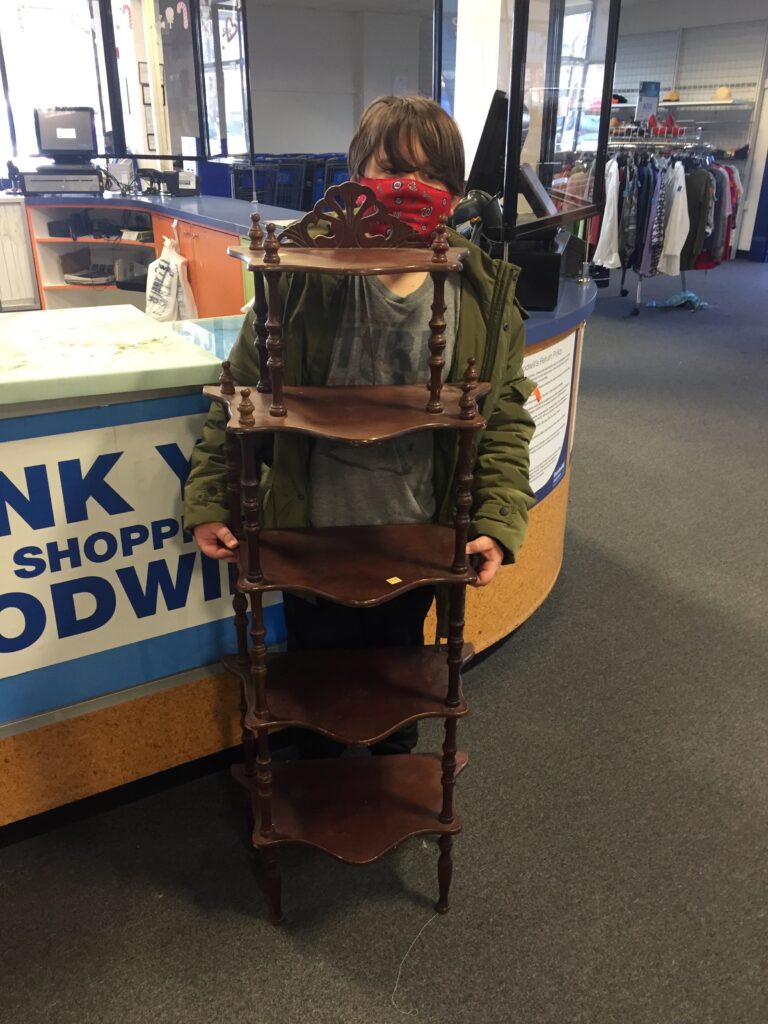 5. Make your home one-of-a-kind – just like you!
You wouldn't want to wear the exact same outfit as somebody else. Why would you want your home to look like everyone else's? With vintage furniture, you can personalize your space to be as fabulous as you are. It's easy. It's inexpensive. And it is the perfect way to express your creativity in a space that you will enjoy every day.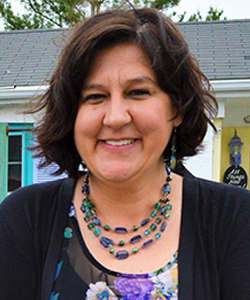 Courtney Mickalonis
Courtney Mickalonis is an artist, teacher, and treasure hunter at All Things New Again, a furniture and paint boutique in Leesburg, VA. She finds old furniture that nobody loves anymore and makes it beautiful—and useful—again. Courtney teaches a monthly Learn How to Paint Furniture class at their Leesburg studio and hosts The Furniture Painting Friday Show every Friday at 12 noon on the All Things New Again Facebook page.