Who doesn't love a crisp white shirt? They can be dressed up with stilettos and a tulle skirt or dressed down with chucks and distressed jeans, based on the occasion. Additionally, finding the perfect white shirt can be quite the task, but Goodwill always comes through!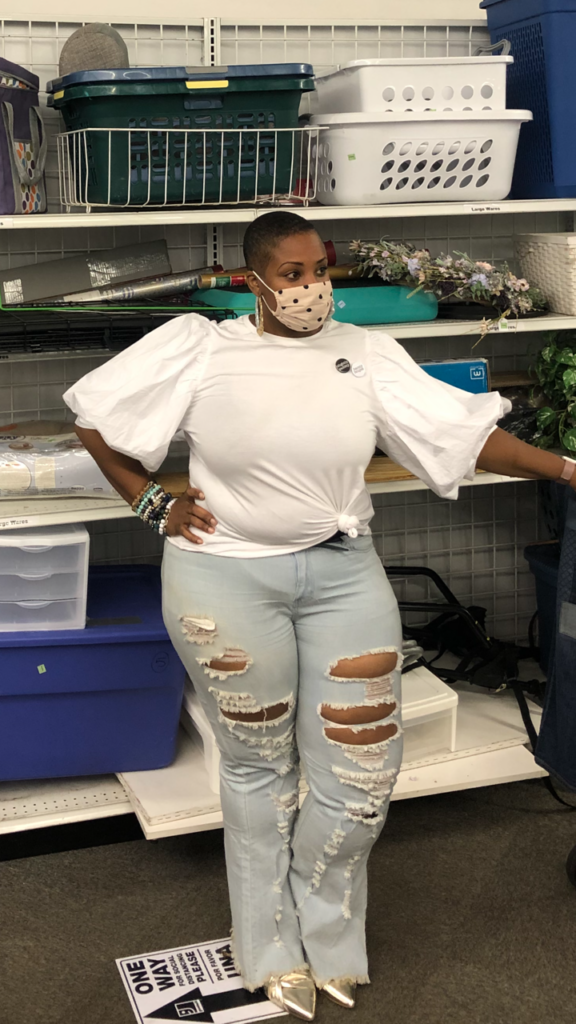 I learned the importance of having a collection of white shirts throughout my style journey. One can never have too many, especially because they're versatile, but come with different designs and styles. I have shirts that are collarless while others have funky buttons or sleeves. My style is eccentric but pairing at least one classic piece is always essential for me.

About a year ago, one of my thrift shopping goals was to find great structured white shirts to be a part of my wardrobe.
I knew I wanted to do something different with them but didn't want to pay full price; I headed to Goodwill and found great shirts for $6 each.
One of my favorite white shirts is a pleated beauty by Ashley Stewart. Despite its formal nature, I have even worn it with biker shorts and a Camo jacket.
Now whenever I shop, I make a special visit to the long sleeve blouses to search for a new-to-me unique find to add to my collection.
I have also been fortunate enough to find shirts for other women to enjoy!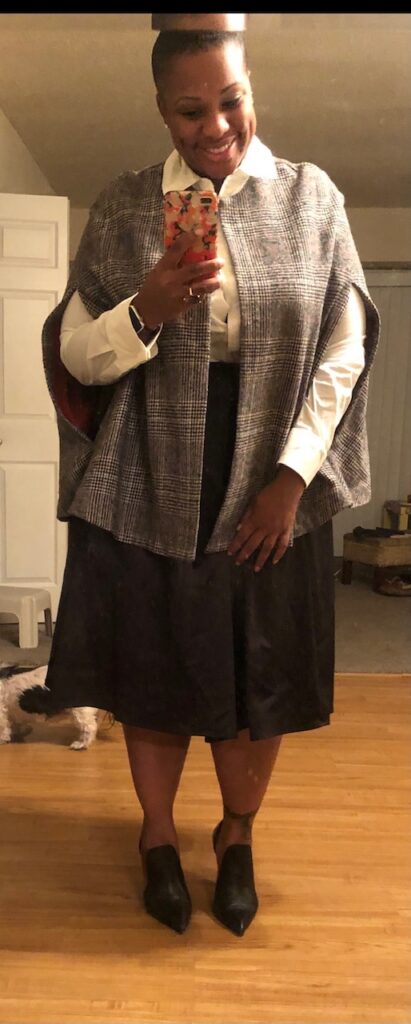 Remember to include white shirts on your thrift wish list when visiting Goodwill. You will find great treasures that will become a permanent part of your wardrobe!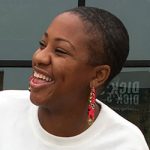 Amber Mixson
Fashion/Lifestyle Blogger
Amber is a 
fashion-blogging
 foodie and Instagram influencer with a passion for thrift store shopping. Her blog Eat N Style details her flair for cooking up not only tasty treats but inspired outfits as well. She has a passion for her community and is proud to serve others with her gifts. Follow her on Instagram (@eatnstyleblog) for more stylish tips and culinary adventures.