Just because furniture is functional doesn't mean it has to be boring.
Small tables from Goodwill, usually priced in the $10 to $20 range, are perfect "blank canvases" to try something new and express your personal style in your home.
I painted a colorful bouquet of flowers on this little table I found for $9.99 at the Annandale, Va. Goodwill store. You don't need to be a crazy-talented artist to re-create this look. You just need a little patience, a few colors of paint and a black paint pen for the details.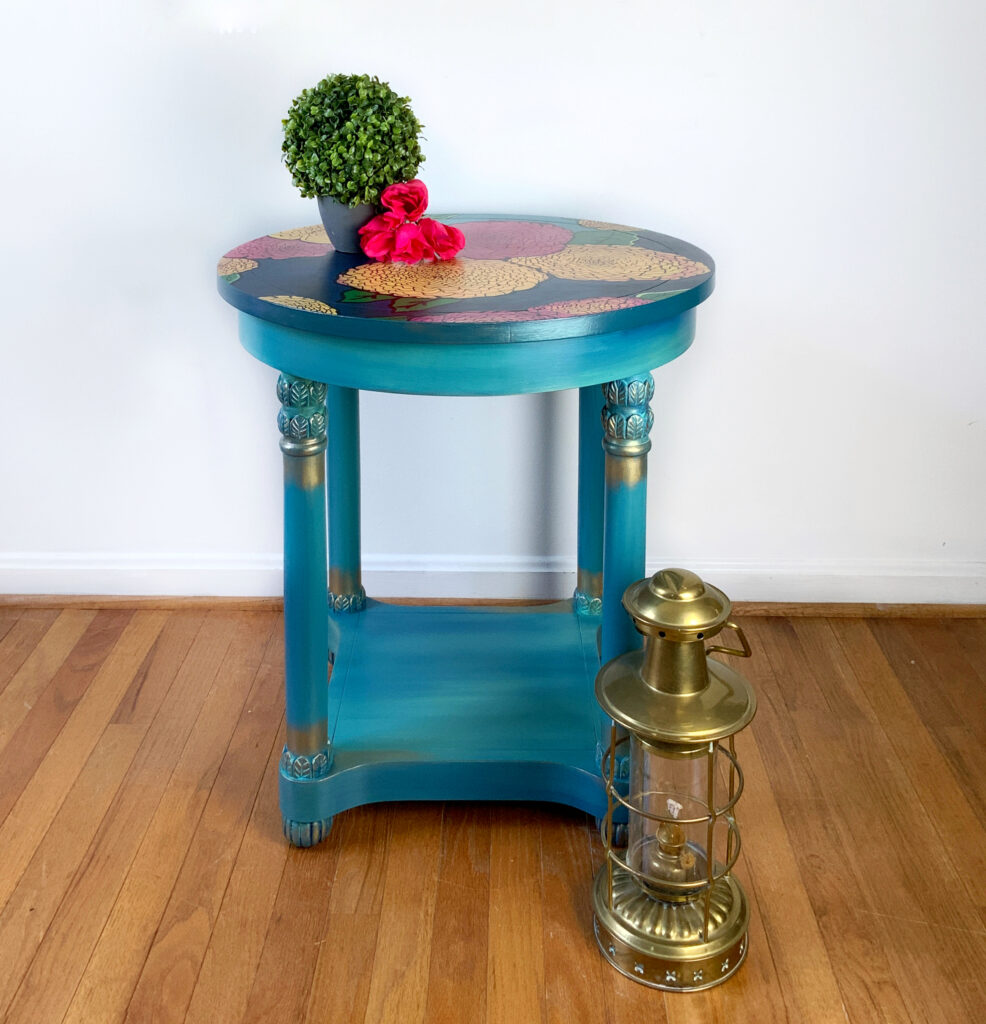 Here's how to do it.
I forgot to take a proper "before" shot of this table, but I found this random photo on my phone. There's the table (and my dog Bella). I started by cleaning the table really well and filling in a few damaged spots with a resin filler called Bondo that you can buy at the hardware store.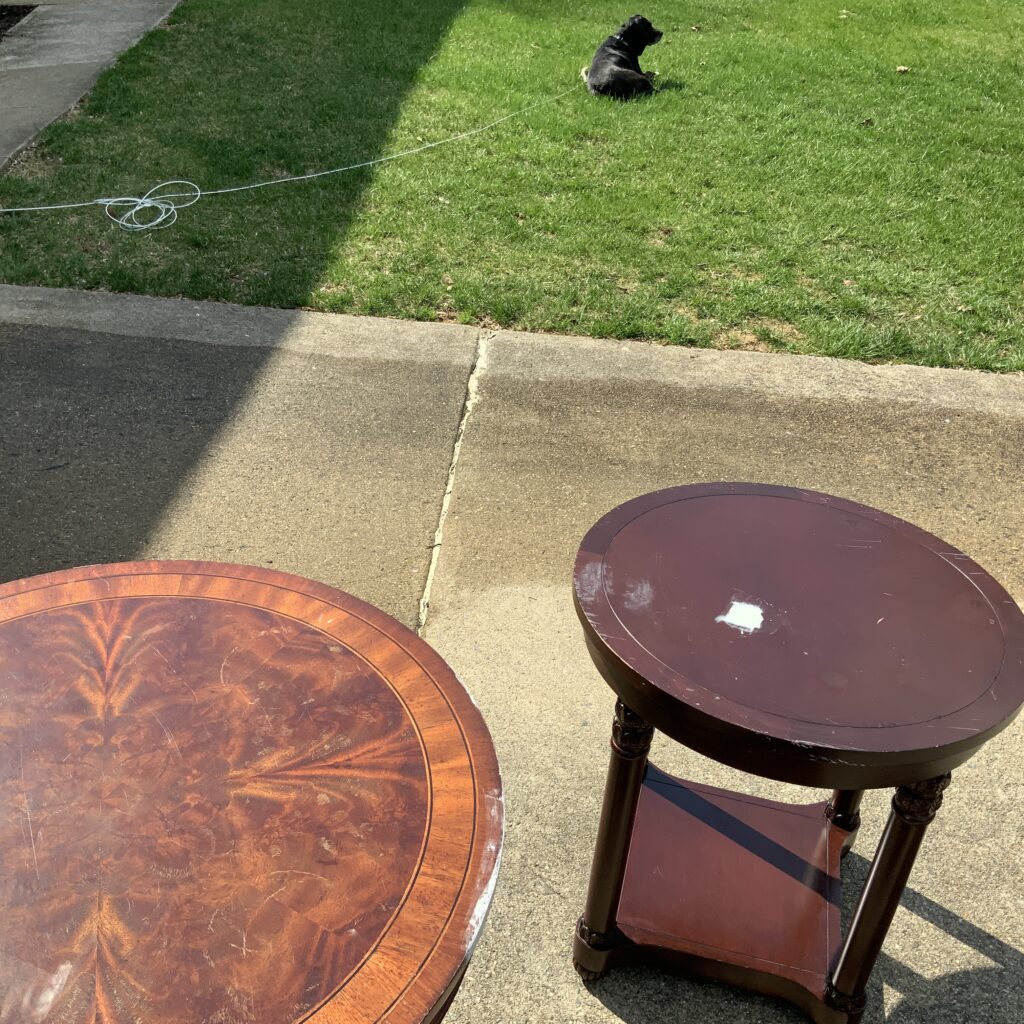 Then I painted the entire table a few shades of blue. I used the same brush and painted all of the colors on at the same time, similar to how I painted the background on this upcycled art project. (There's a link to video tutorial in that blog post if you want a more detailed instruction on this step.)
After the blue paint dried, I used pink and yellow paint to start the flowers.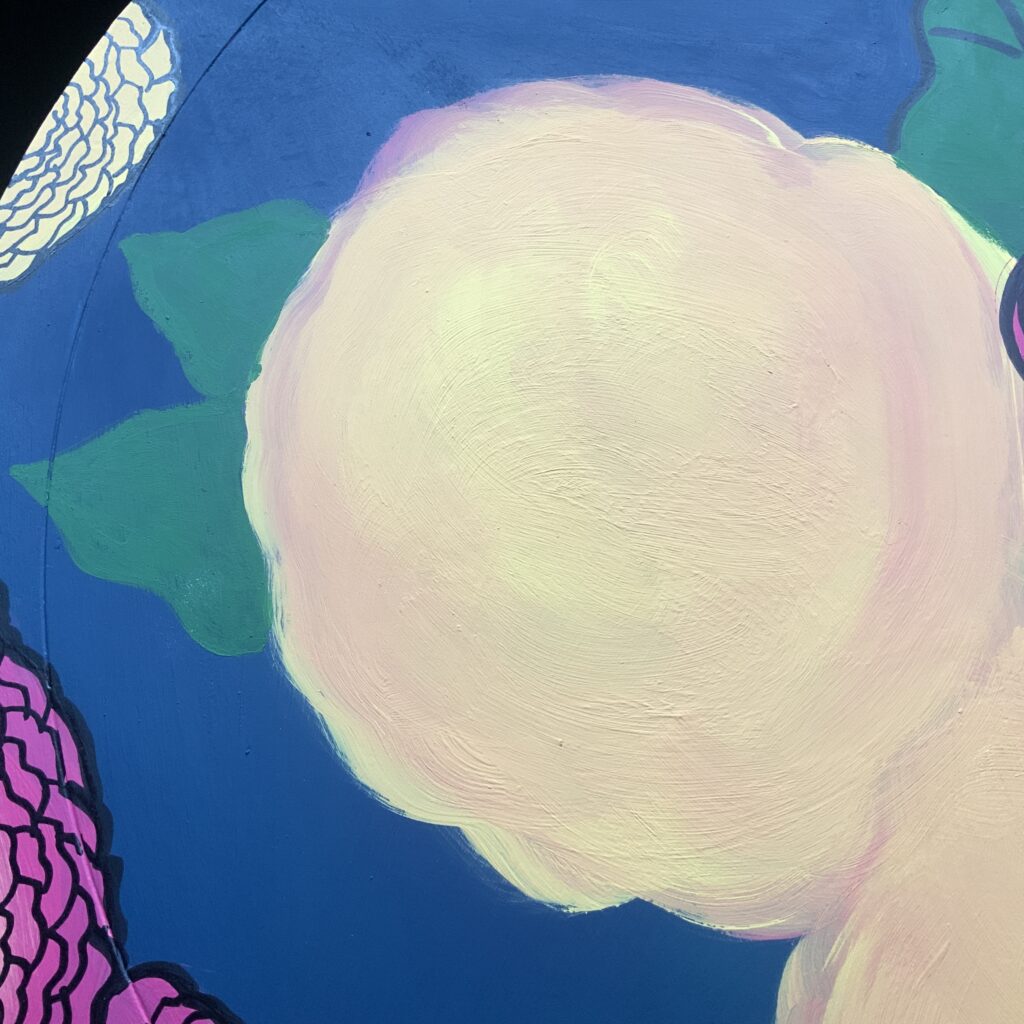 Don't overthink this step! Just paint swirly blobs of color anywhere you want a flower to appear. Make some large, some small. Overlap some of them or make half-circles that appear to fall off the edge. I added a few streaks of pink to the yellow blooms and vice-versa to give it a little more depth. Add a few leaves here and there.
Play around with this step. You cannot mess it up. If you don't like how it looks, you can always paint over it and try again. (I did!)
When the paint was completely dry, I used a black paint pen for the details. This is the part where your swirly blobs transform into pretty flowers.
I started in the center-ish. Please don't try to make it perfect! This is an art project, not engineering. I drew a little @ with a circle around it.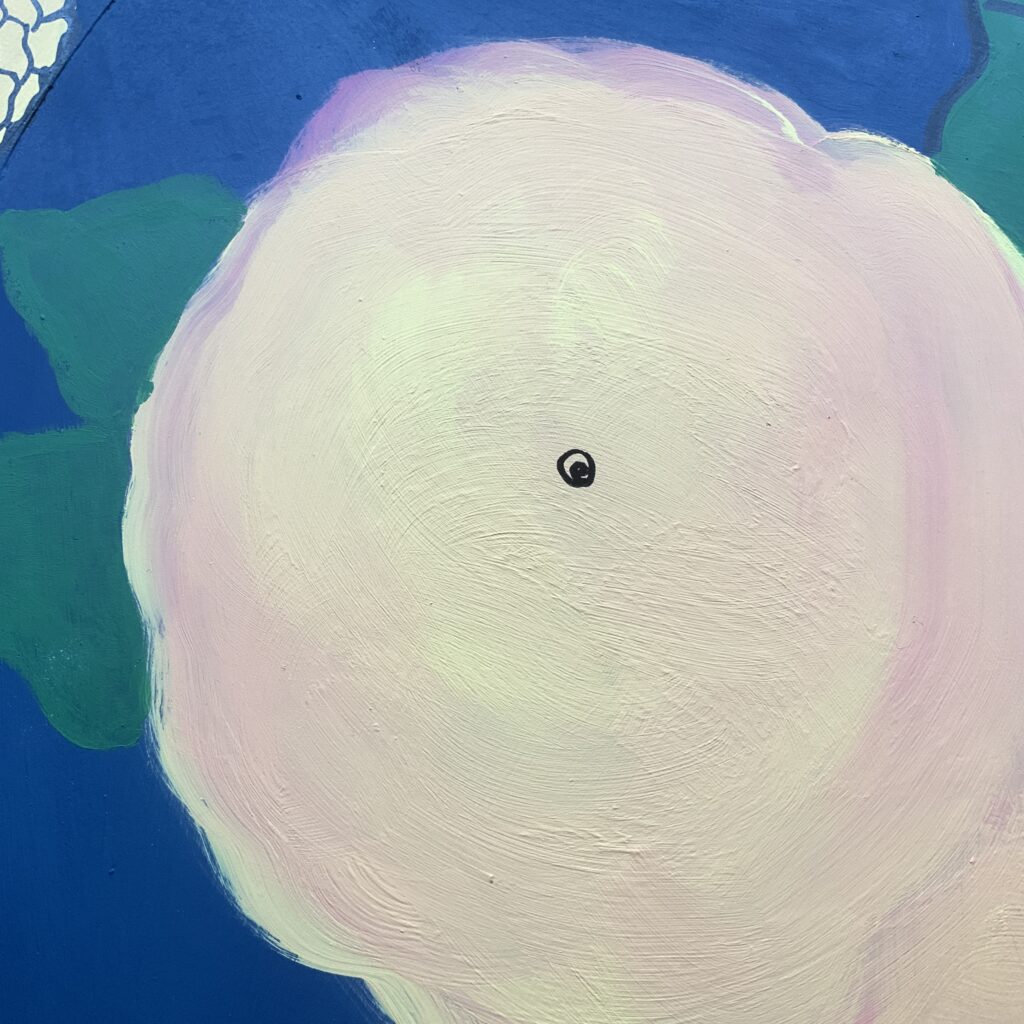 Then I added petals all around.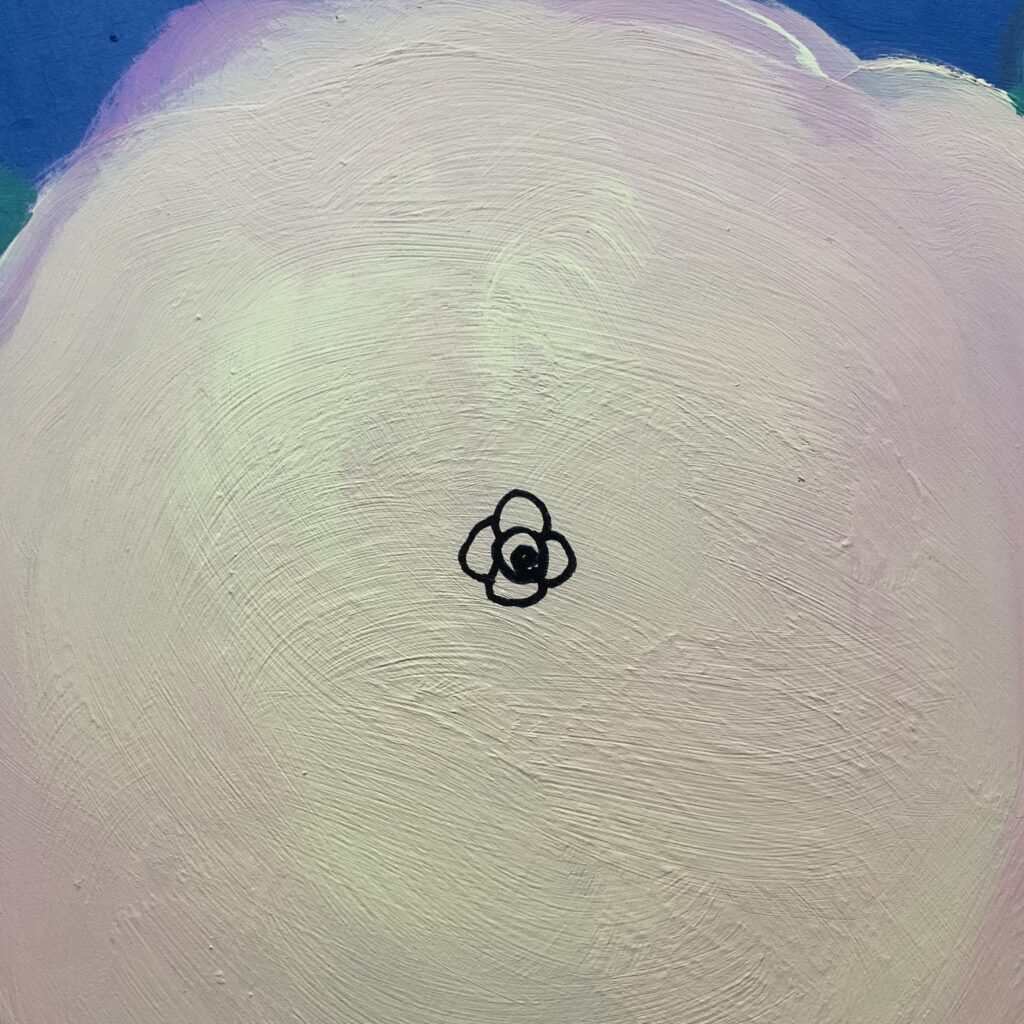 I kept adding more petals in concentric circles, varying the size and shape of each one and making them a little bigger as I worked my way out from the center.
I used a fine-tip paint pen from the craft store for the petals. I used a medium-tip paint pen to make thicker lines around the outside edge and the leaves. There's no right or wrong way to do this. I was just playing around to see which pen I liked better.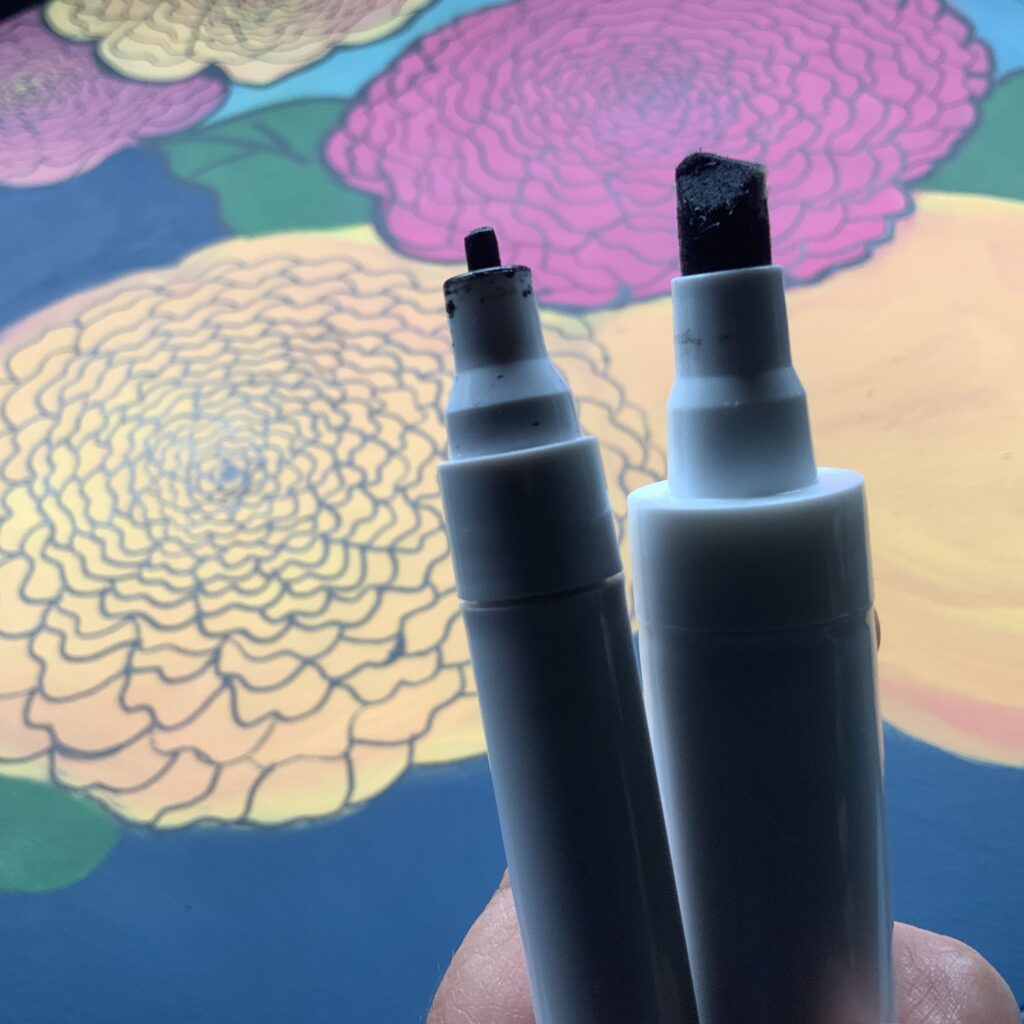 You can also use black paint and a detail brush for this step. I found I have more control over the lines with the paint pen. It's more like writing or doodling than painting and I think easier, especially for beginner artists.
After the details completely dried, I sealed the tabletop with a few coats of a polyacrylic sealer to protect the artwork.
Here's the finished table — functional, flowery and fun. I love how it turned out!