Oh, my fashion-savvy friends, we have to talk about one of the season's hottest footwear trends. They're everywhere; department stores, consignment shops, thrift stores, yard sales, fashion resale apps. I can't seem to escape this recently resurfaced trend that I've been dodging since 1997.
The open-toed mule.
Rather than taking the traditional 90's Steve Madden Platform approach, the 2018 mule has a new flatter and sleek form.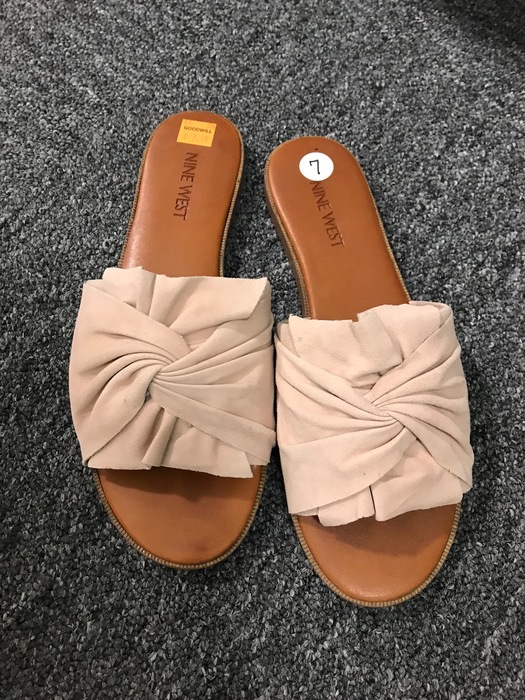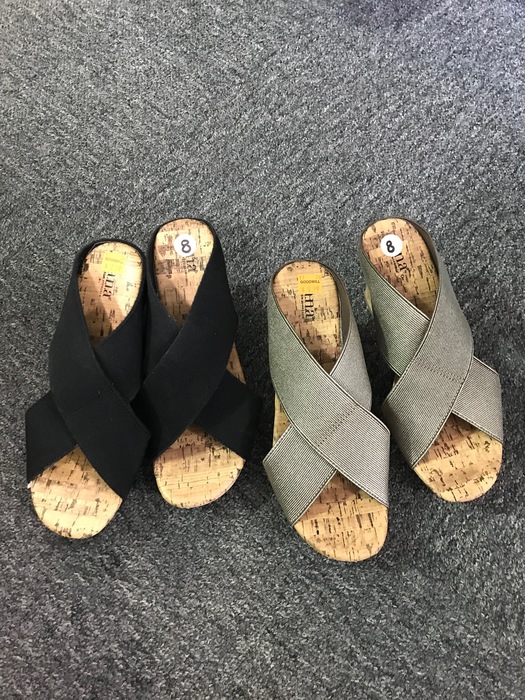 I was sitting at lunch with my work bestie, Megan, and – as per usual – we were chatting about our spring wardrobes. We made mental lists of things we "must buy" for the impending warmer days while mulling over fashion sites and Instagram feeds, Megan perks up with her first "must buy" for spring: Steve. Madden. Slides. I CRINGED.
I also laughed when I told her I was considering writing a blog post about this topic because:
A.) I feel so strongly opposed to the style and
B.) I saw a bunch of mules this style during my recent trip to Goodwill
I beg and plead her, "No. Do not do it. Do NOT pay hard earned cash for what I would personally consider one of the most unattractive shoes a woman could possibly wear!". After the pleading – she didn't back down and I certainly had not convinced her that this is a trend I can't get behind.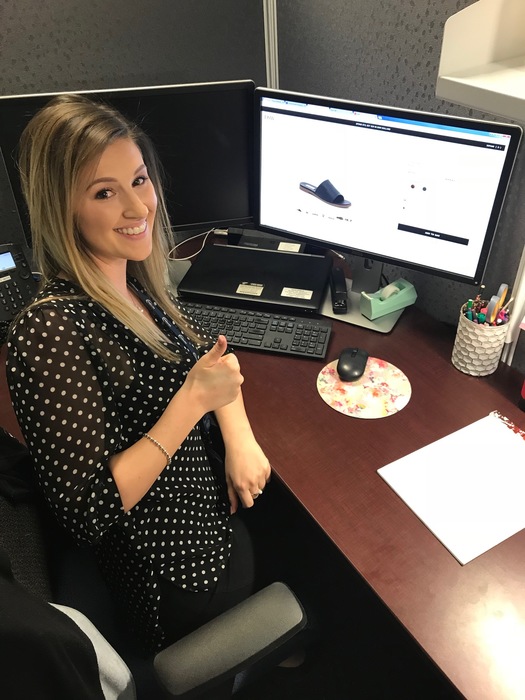 What is it about the slides that I can't handle? At first shot – Megan guessed that it was my general preference for heels over flats. Honestly, I've seen many variations of these thick strap slides that were equally hideous (at least on my foot) when elevated. She tried to win me over by sharing the multitudes of outfits she'd style them with for work and for play. While she made a good argument – I was not sold. There is something about them that just feels SO clunky to me.
The open-toed mule is like the MULLET of shoes; business in the strap, a party in the slide! It feels and looks awkward – it functions like a backless beach sandal but often comes in leather or faux suede. I don't know. I just absolutely cannot. There is also something about the thick single strap that makes my ankles look thick and far from feminine (is it just me? just my ankles?! Ha!)
So, Megan plans to purchase a pair and continue to try and get me on board. While I am not easily swayed, my mind can sometimes change on trends I hate (anyone remember my post about rompers?)
But for now – I need to know… am I alone in my distaste for this trend? Who else out there can't slide into an open-toed mule? Anyone?! Leave your thoughts in the comments below! 
Karen Wathen is a young professional and self-proclaimed "thriftanista."  She has brought her love of writing, food and affordable fashion together on her blog, County Meanderings, where she frequently posts about her thrifting adventures. Follow her on Instagram  (@k_wattt) for a peek into her savvy life.