"This summer is one big staycation!" When asked about my summer vacation plans, I usually answer with this response.
DC is an ever-changing city, with an exorbitant amount of activities and sights to see every weekend. With museums and monuments galore, I rarely find myself bored in this area in which I was born.
My favorite neighborhoods to walk and explore include Petworth and Columbia Heights, for these DC pockets bustle with local art and cuisine. My favorite restaurants in these spots include Sticky Fingers Bakery and Femme Fatale DC.
Stepping out of my usual territory, I took a stroll for breakfast with my boyfriend and his family around CityCenter last weekend, a section of DC that neighbors Chinatown. Taken from the CityCenter website, this area houses, "more than 35 fabulous world-class shops and fantastic eateries—plus residences, offices and amazing public spaces—are waiting to be discovered."
This breakfast gathering wasn't too fancy, so I opted to rock one of my typical DC-day-of-walking looks – one that mixes funk with practicality.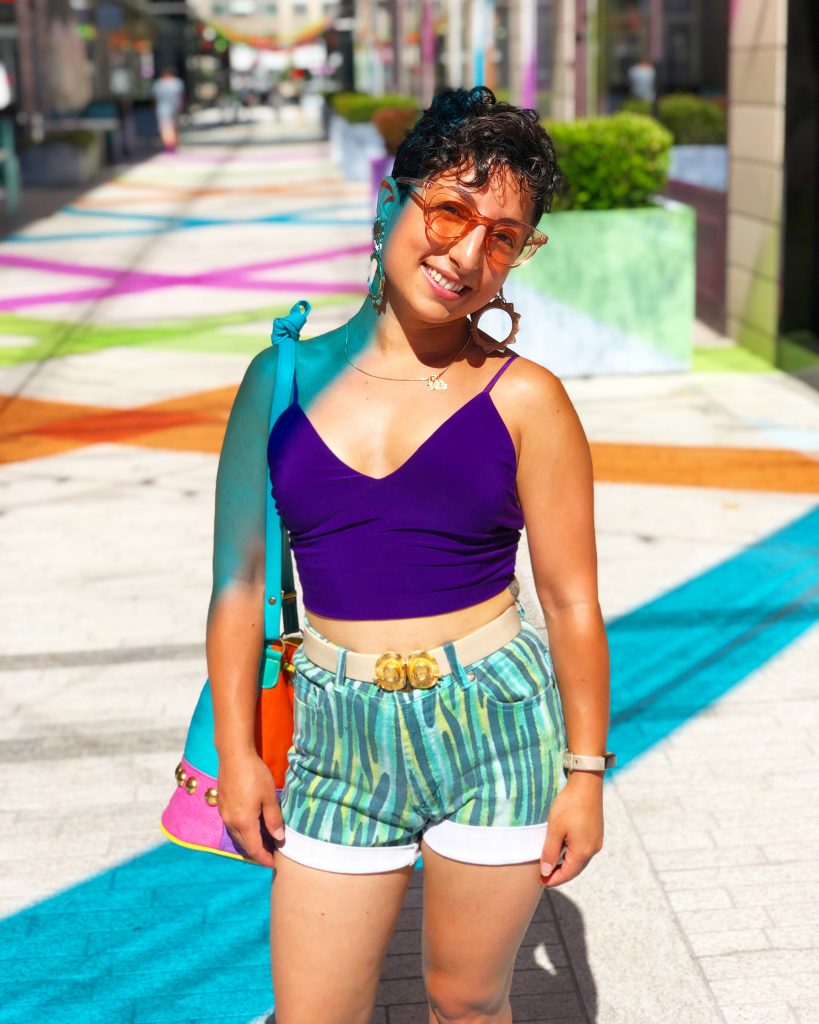 When I know I'm going to walk a lot during a summer day, I put together ensembles that have the following, that allow me to stroll with ease:
Comfortable breezy shoes
Stretchy shorts
A breathable top
With these basics, I mix in my own personal vintage touches to create looks that fit my personality without sacrificing comfort.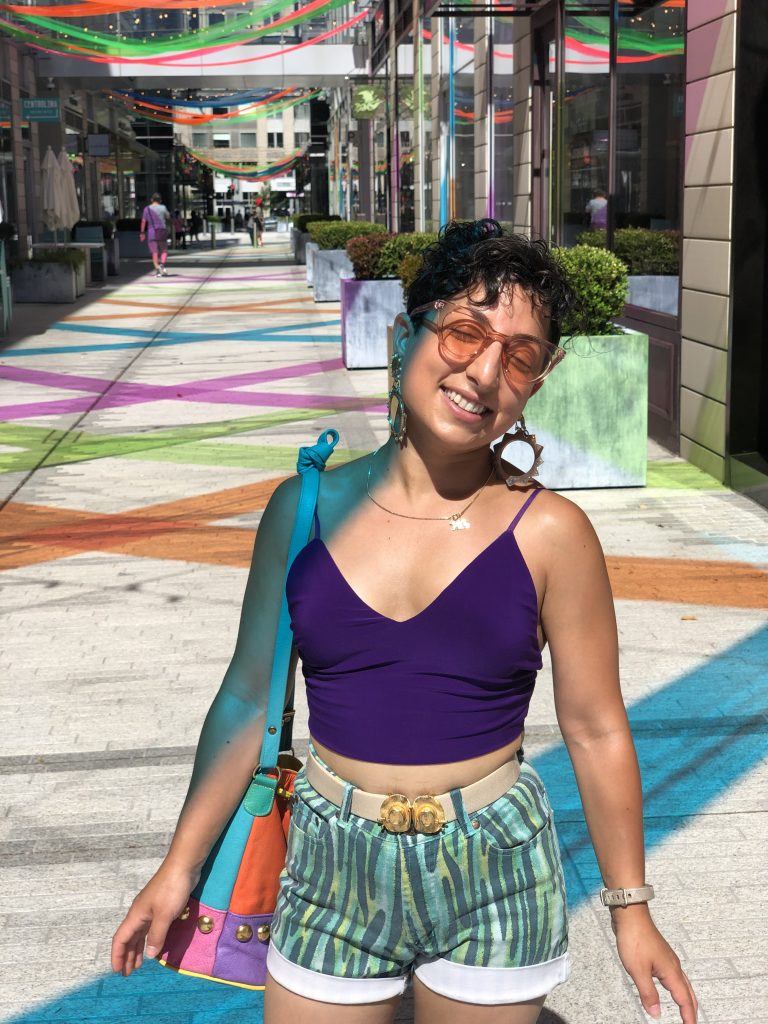 Goodwill Pro tip: If you can't find vintage high-waisted shorts while shopping, look for pants instead! These green shorts were originally long pants.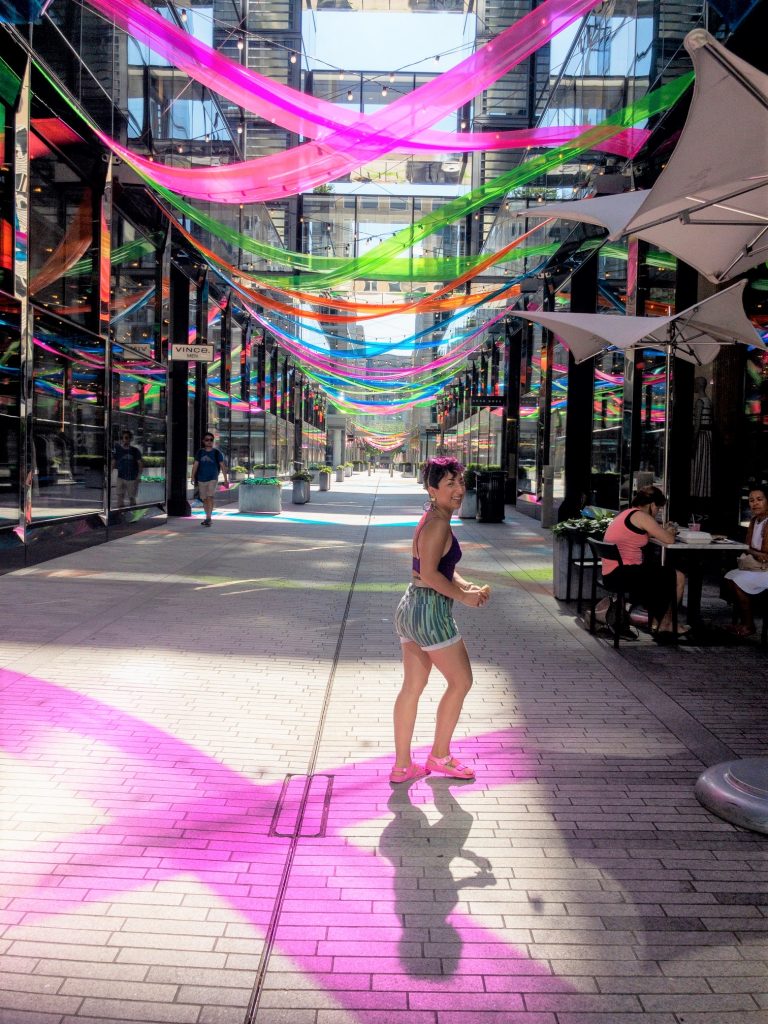 Here's a quick picture of my boyfriend (Steven) and I – he's rocking a Goodwill vintage tee and athletic shorts too!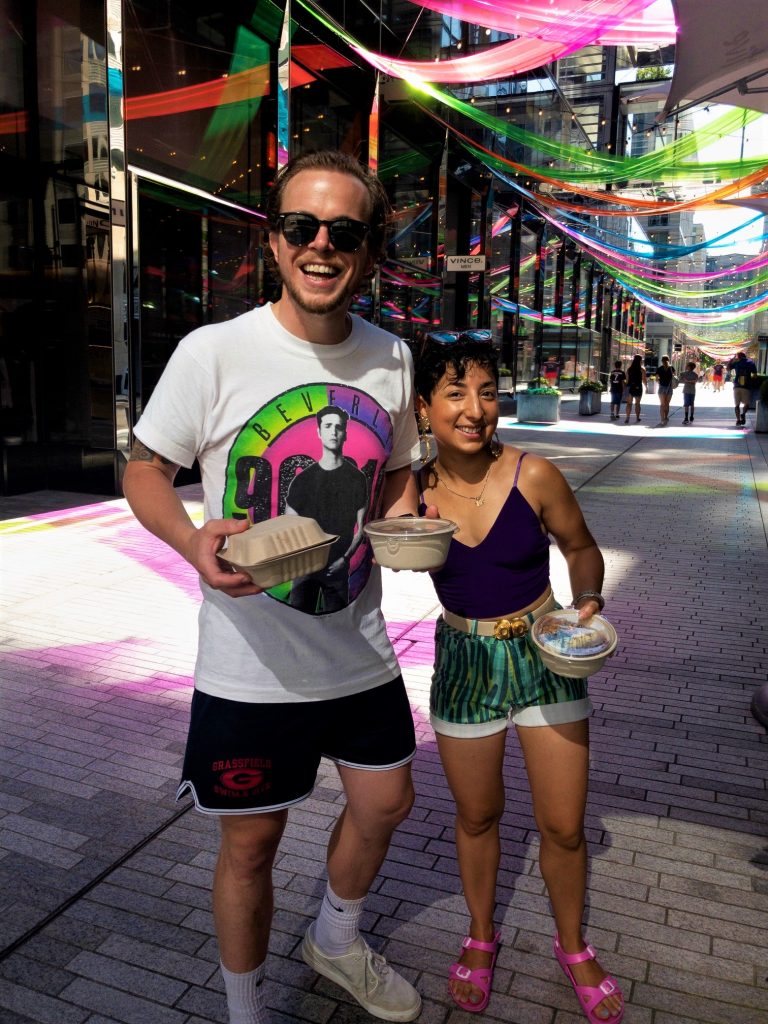 Interested in learning about my whole outfit breakdown? Here ya go!
Purple Top: Goodwill, $2
Vintage Shorts: Goodwill, $4
Gold Cowboy Belt: Vintage, Goodwill, $4
Birkenstocks: Crewcuts
Vintage Earrings: $6, Goodwill
What are your favorite items to wear during day-long local adventures?