Before the hectic holiday gift-giving season starts to go in full swing, the monthly shopping Meetup group and I visited the Centreville, VA store for a little bit of Goodwill relief. I am already a little bit stressed out thinking about the present shopping that's in store for December, so it was certainly calming to know that I have a few more opportunities via the DC Goodwill Meetups to get a little bit of shopping done in peace without breaking the bank.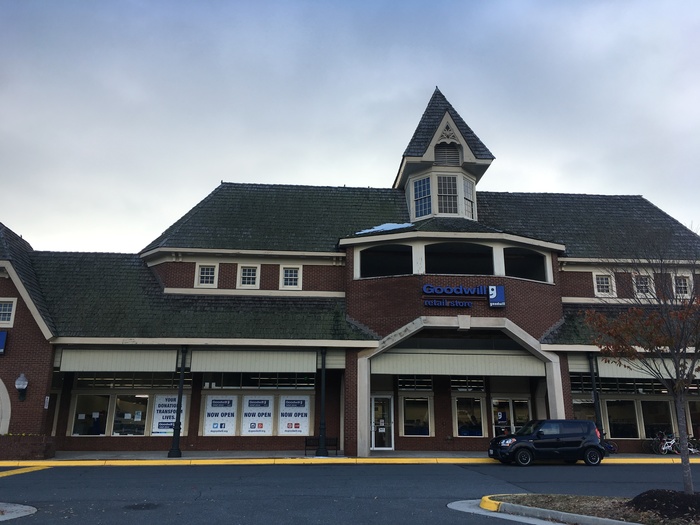 Similar to last month's event at the new Manassas location, this edition was a smashing success. Shoppers enjoyed racks full of unique finds and shoppers leaving with overflowing carts.
Upon entering the store, I spotted an array of vintage and retro-inspired finds to elevate any winter wardrobe, all for pennies on the dollar.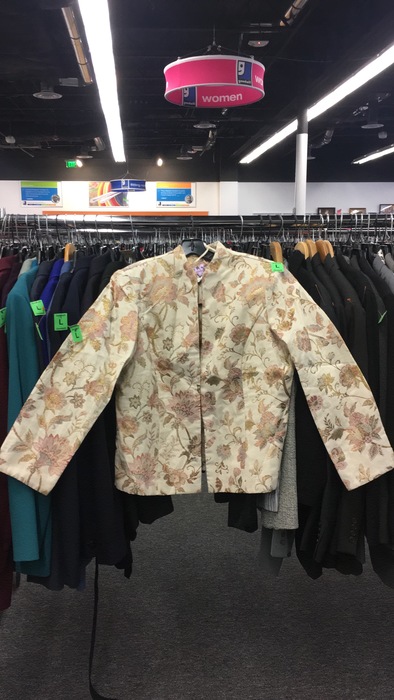 I especially fell in love with this thick patterned jacket and ornate silver necklace – both each priced at under $10 a pop.
During these shopping events, I'm always on the lookout for shoes, for Goodwill is known to carry a unique collection of affordable quality pairs that can't easily be found at regular retail stores. One attendee scored this practically new pair of brown boots for under $10. After looking them up, we found out that they'd originally retailed for over $50!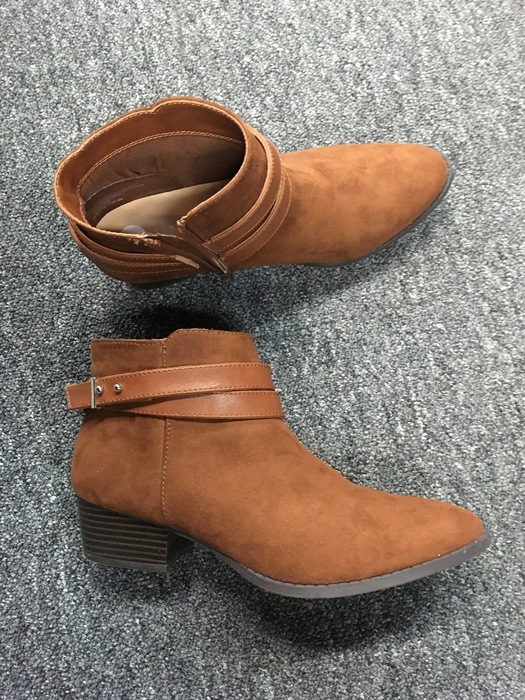 Along with shoes, purses are a Meetup find favorite as well. Based on the scores that attendees spotted on the sales floor, this Centreville location is now one of my new favorite locations for handbags. Check out these unique gems, all scored for under $15 a pop!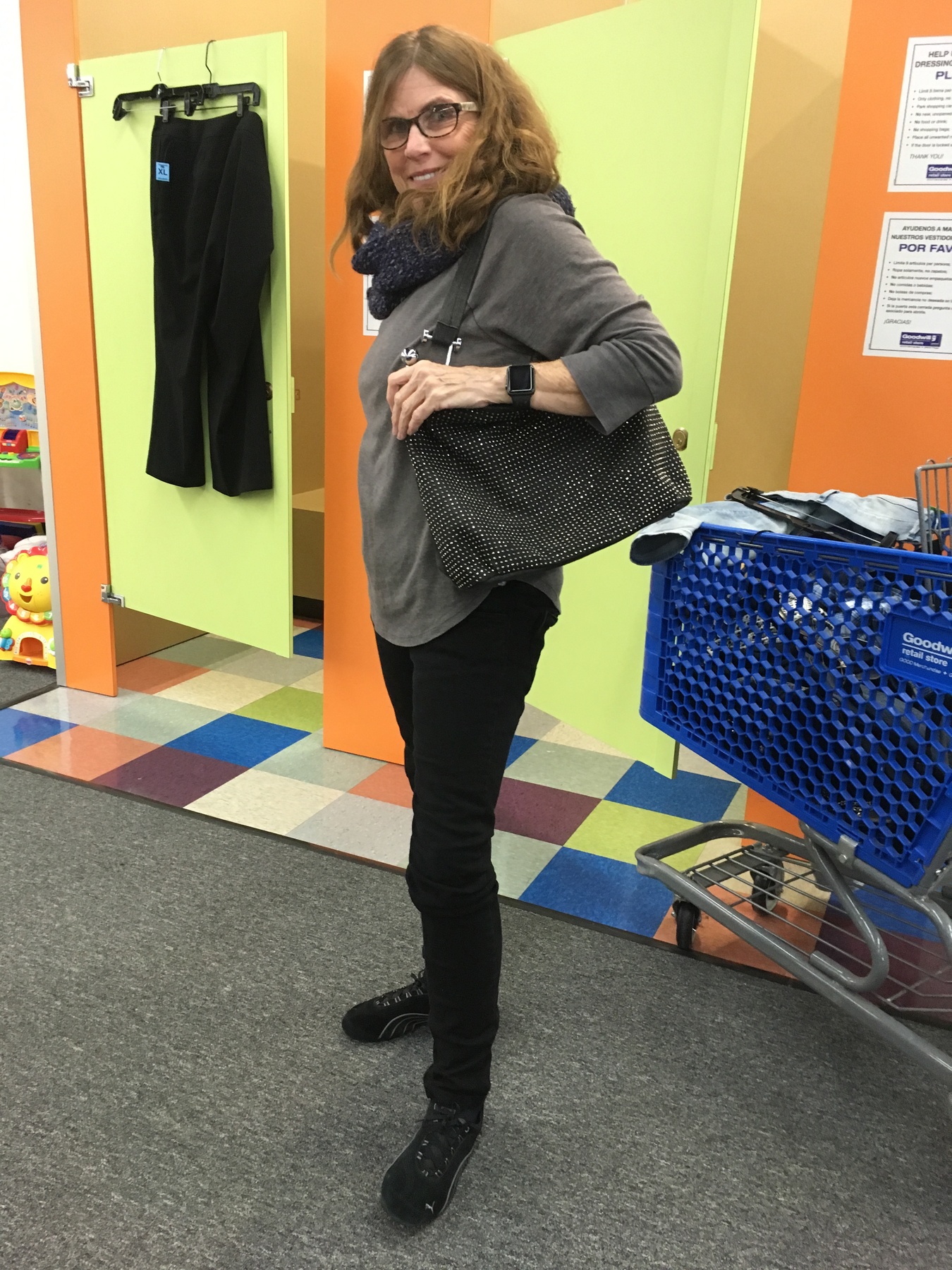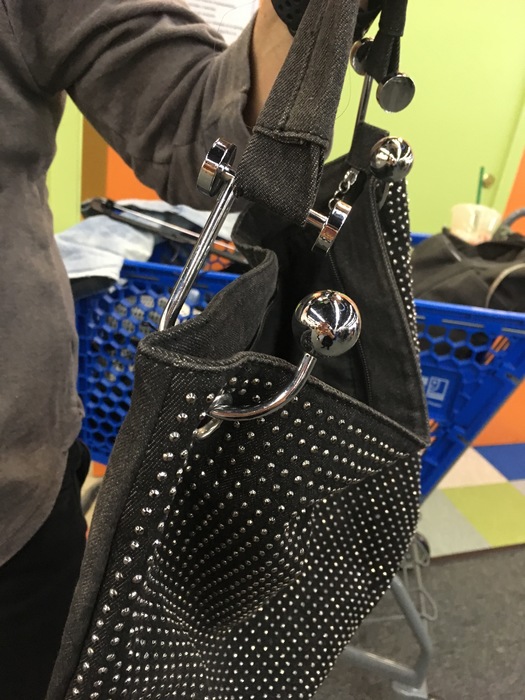 Kat, a Meetup regular, took home this handbag with a handle that will be sure to turn heads. She has quite the keen eye for show-stopping style!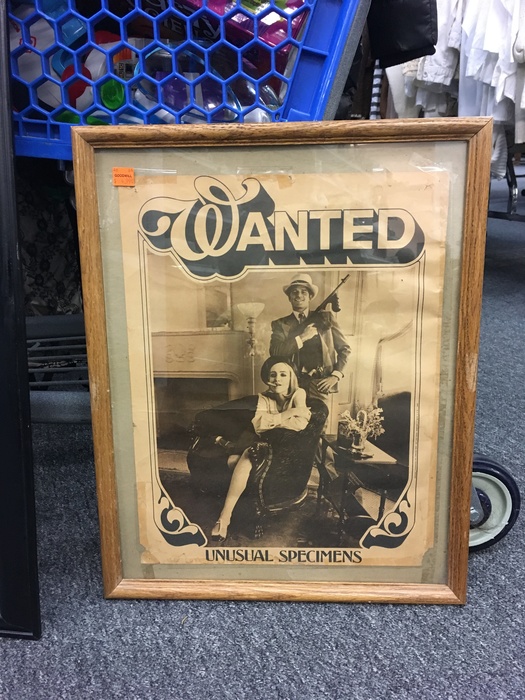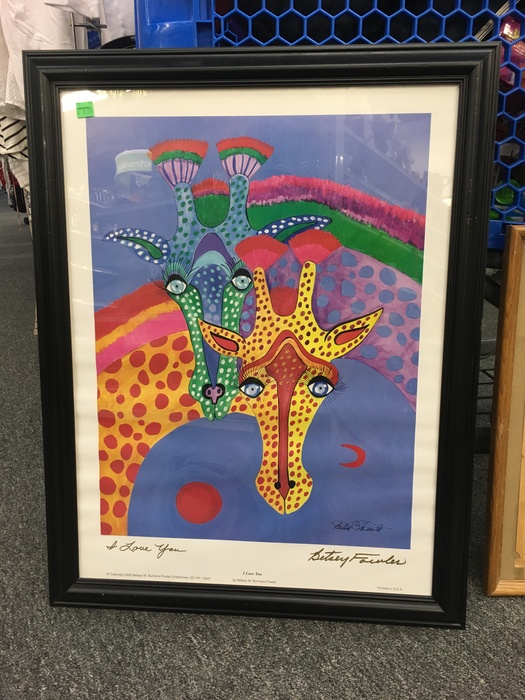 As I oogled over attendee finds, I came to find out that this location carries a variety of picture frames and artwork to spruce up any home dwelling. My Instagram friend Kaylee took home these new vintage wooden picture frames to decorate her artsy DC home for under $10 each.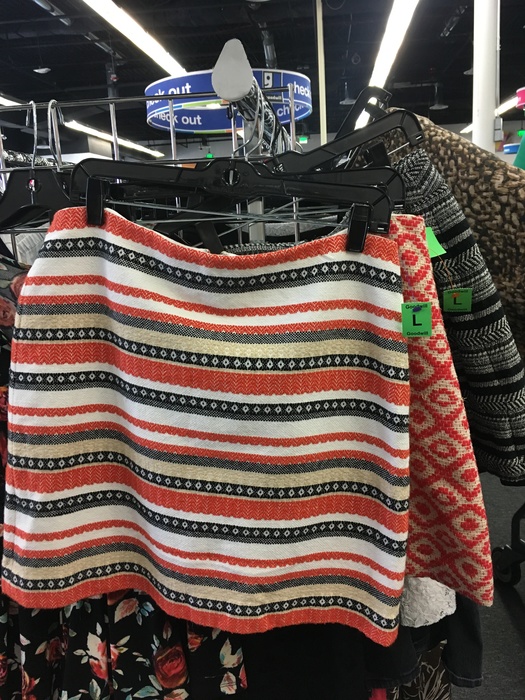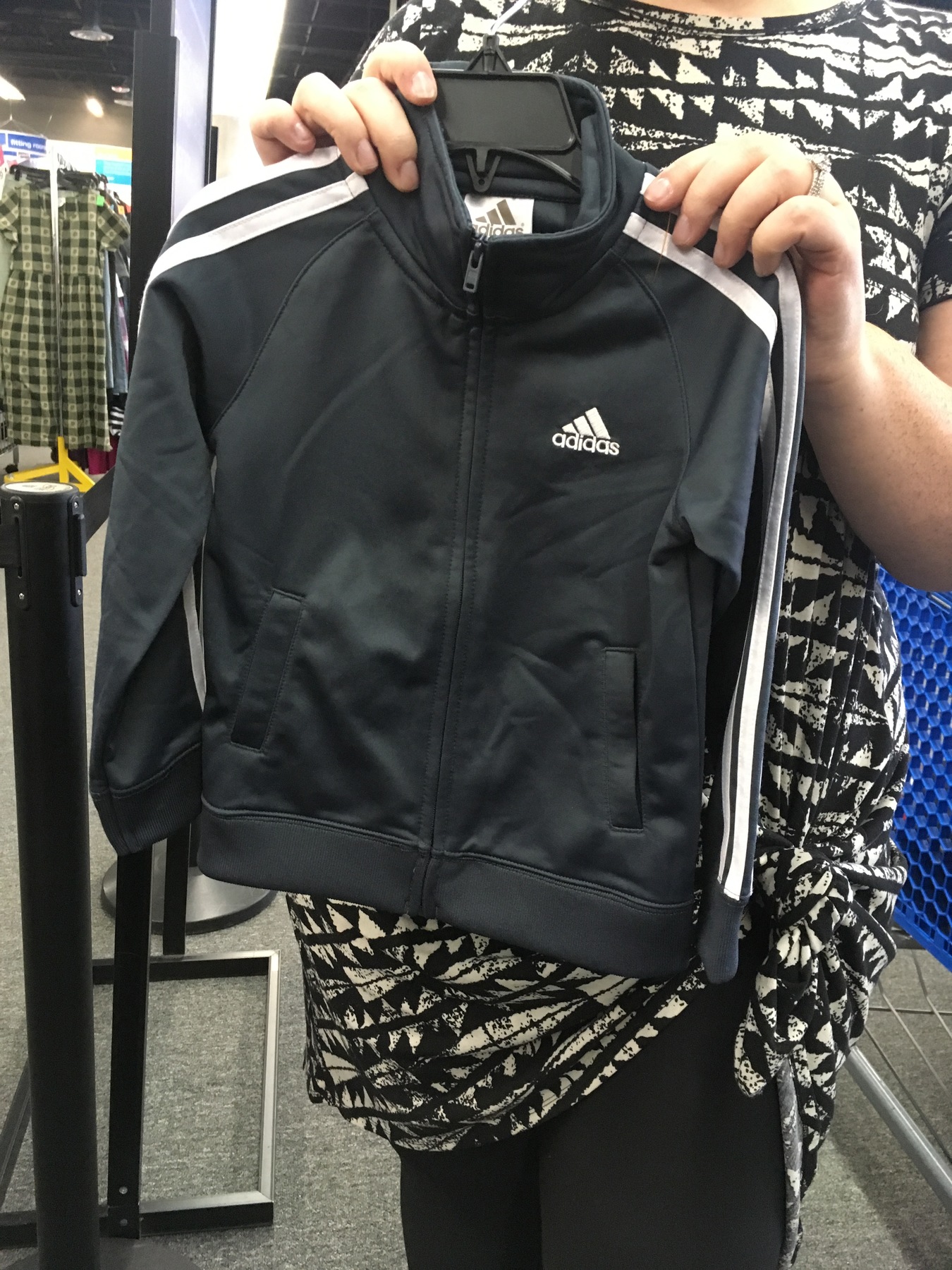 As always, Meetup attendees left with carts full of treasures and name brand finds. But my favorite part of the Meetups is shopping with close friends who love Goodwill.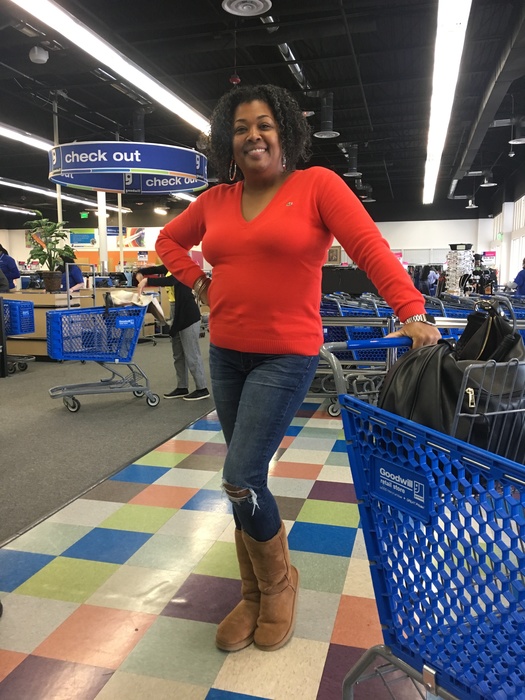 Us attendees love Goodwill so much, that we wear our previous Meetup finds when we shop! This fabulous fashionista scored this electric red Lacoste top at a previous event. I too rock Goodwill finds when I shop the Meetup stores. I like to think that it brings me good luck to wear my past purchases as I make new ones. :)Not only is it exciting to see attendees rocking their Goodwill finds, it's incredible to witness Goodwill shoppers in the making! This little guy is not even a year old and he's already been to TWO events.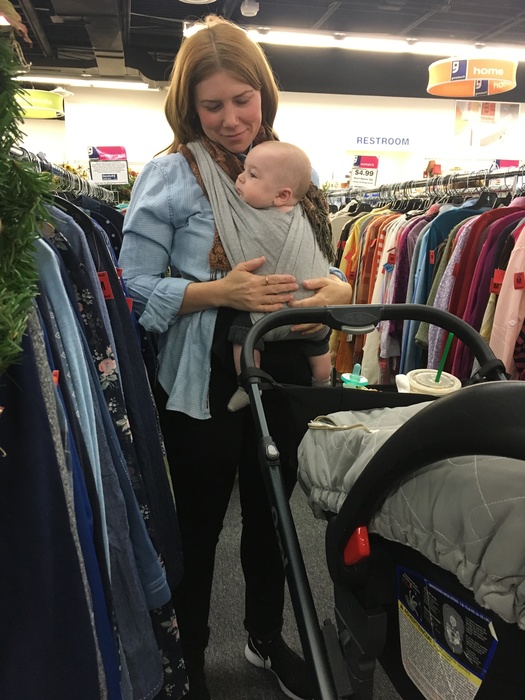 As mentioned above, I love forging new relationships at these events. Speaking of close friends, I realized at this Meetup that Sam and I have been shopping together for over 3 years now, and that Goodwill is the place that brought us together. If it wasn't for our shared love of Goodwill, we wouldn't have ever met. Seriously, how cool is that?!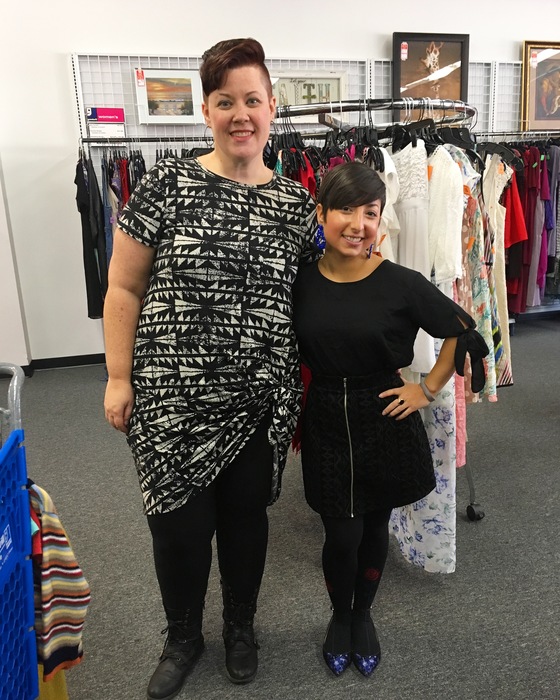 It really is such a pleasure to meet like-minded individuals who love fashion and know how to shop smart at Goodwill stores. There's nothing better than shopping for a great cause that provides job opportunities in my beloved community.
I hope to see everyone at the next event! It's right before Christmas, so it will be a great opportunity to buy some last minute presents. Here's a collection of other snaps of finds to get you excited for the December experience.
Come to our first meetup of 2019 if you couldn't make it to this one! Sign-up for our Meetup group! <3