Working from home was something that I used to look forward to during the week. Prior to quarantine, I had (and still have) the privilege of  enjoying teleworking from home twice a week on Thursdays & Fridays. Not only did it break up my work week, it allowed me to save on the stresses of commuting through the city five days a week; which did wonders to my psyche and morale. However, now that my home has become my office, and my office has become my home, maintaining self-motivation and organization in between the blurred lines has become a challenge to navigate. 
Life before Covid-19 and quarantine, meant completing my telework from by bedside. 
I had a "set-up", in the sense of the word, but it was incomparable to an actual workspace. It consisted of a small TV stand that held my 11″ laptop that offered little to no relief but, nevertheless it worked. Fast forward, to one week into quarantine life, and my lower back was screaming for more than moral support.
I quickly browsed the internet for an affordable new home office desk & chair, waited for it to arrive, and assembled it. Once it was complete, I again noticed something; this new was desk and chair of mine, still was missing a personal touch. So, using my creativity, I shopped my home for home decor items I've previously purchased from Goodwill that could add elements to create a cozy space to my "office."
1. Plants: There is something about plants (living or fake) that brighten up a space. They are the perfect finishing touches that work well with any color palette If you have been following me for a while, you've probably seen plants in by photo backgrounds.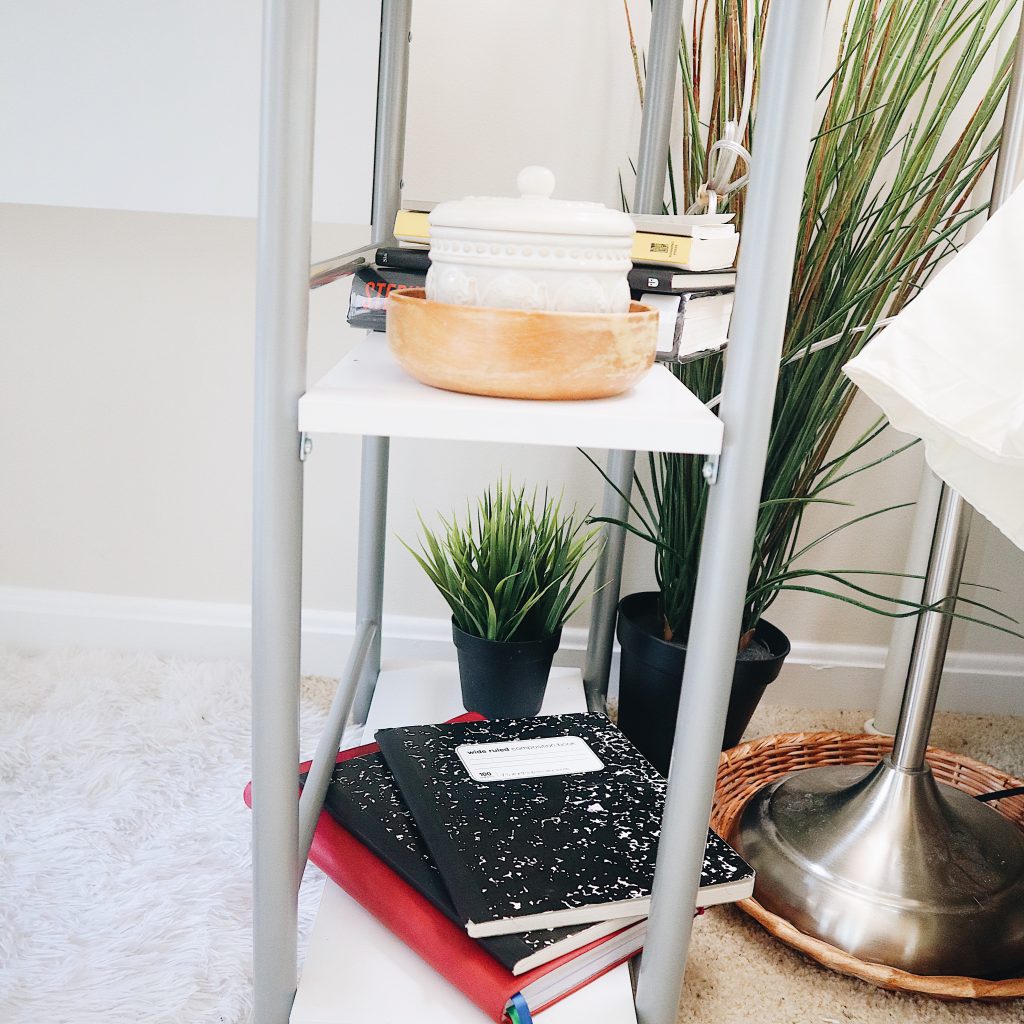 2. Books: Besides the obvious, books can be used in multiple ways. I've been using them as props during video calls for work and for virtual hangouts with friends. Having a level eye with your computer screen is important for your posture as well, and you'll notice the difference at the end of the day about how you feel if you're forced to look down at your screen instead of straight on.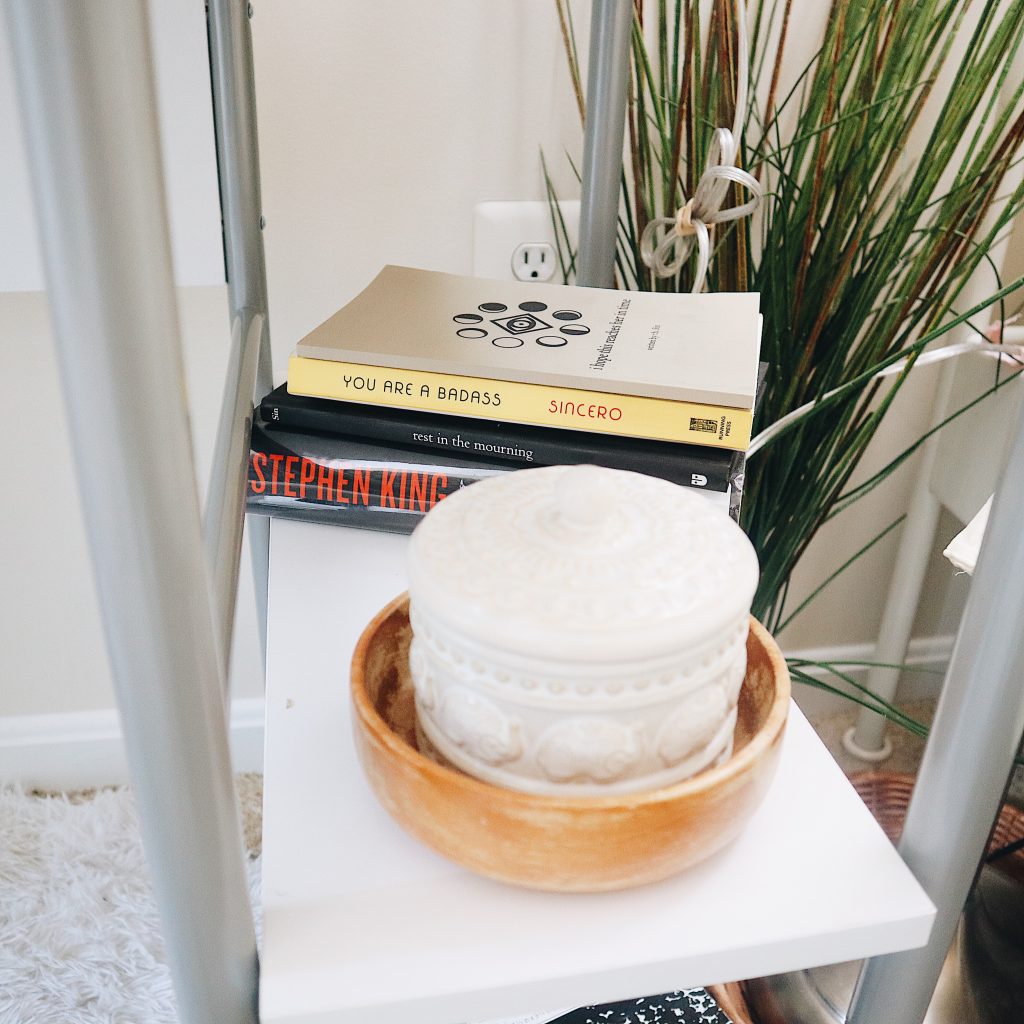 3. Baskets & Ceramics: I have been loving the combination of natural wood colors, neutral brown shades, and ivory shades to decorate my space. I decided to incorporate a few of the ceramic bowls and baskets to hold my writing utensils and to use as storage within my desk. Now that this area is one that I spend more time in, it's only fitting that I visually make it look consistent with the rest of my room.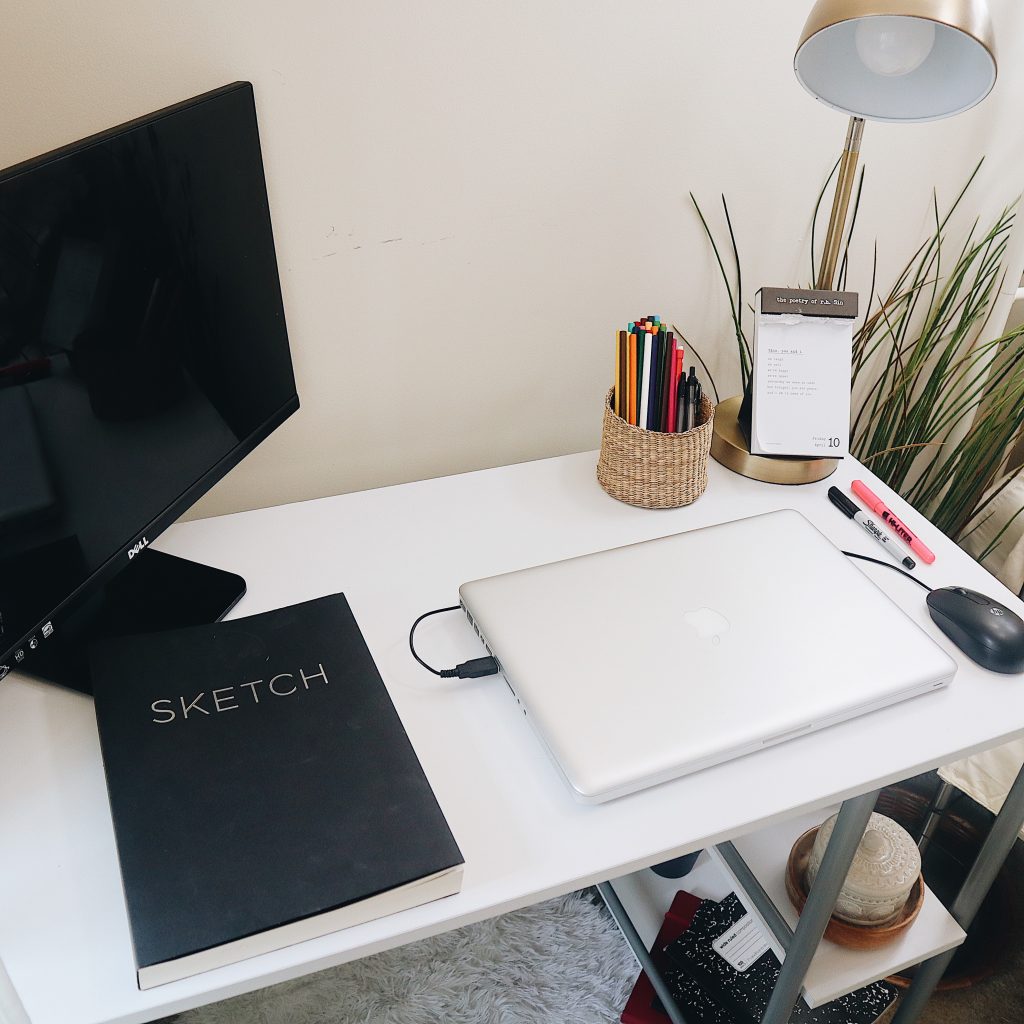 4. Office Essentials: What is an office without the essentials?
My computer mouse: I picked up this mouse a few months ago, after losing the previous one. I'm so grateful for Goodwill having virtually everything you need in their stores, especially tech products. Using my laptop's track pad as my primary navigation was proving to be unproductive and frustrating. I picked this up for under $5!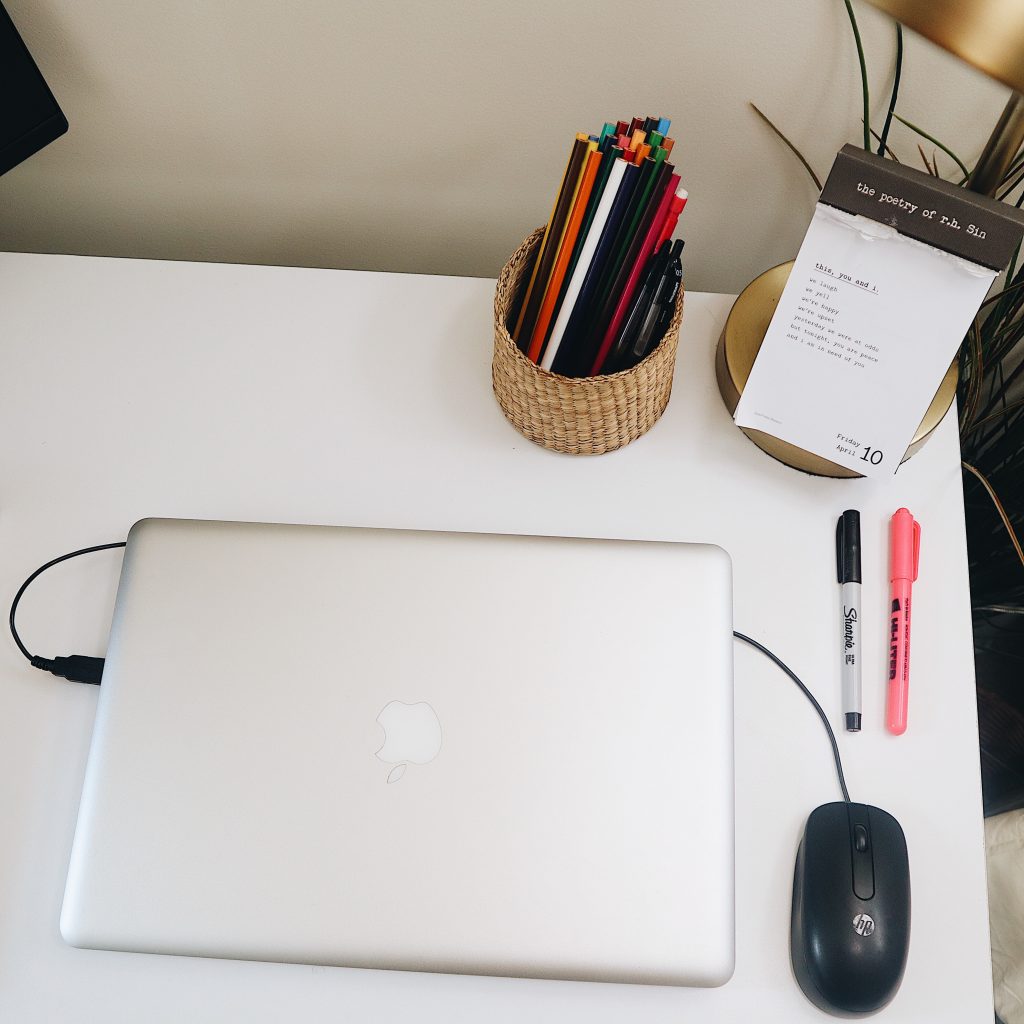 College Ruled Notepad: I am someone who loves making to-do list's, even if I completely ignore them right after writing them. I found a few college ruled notebooks for under $1 at Goodwill and was so happy to stock up.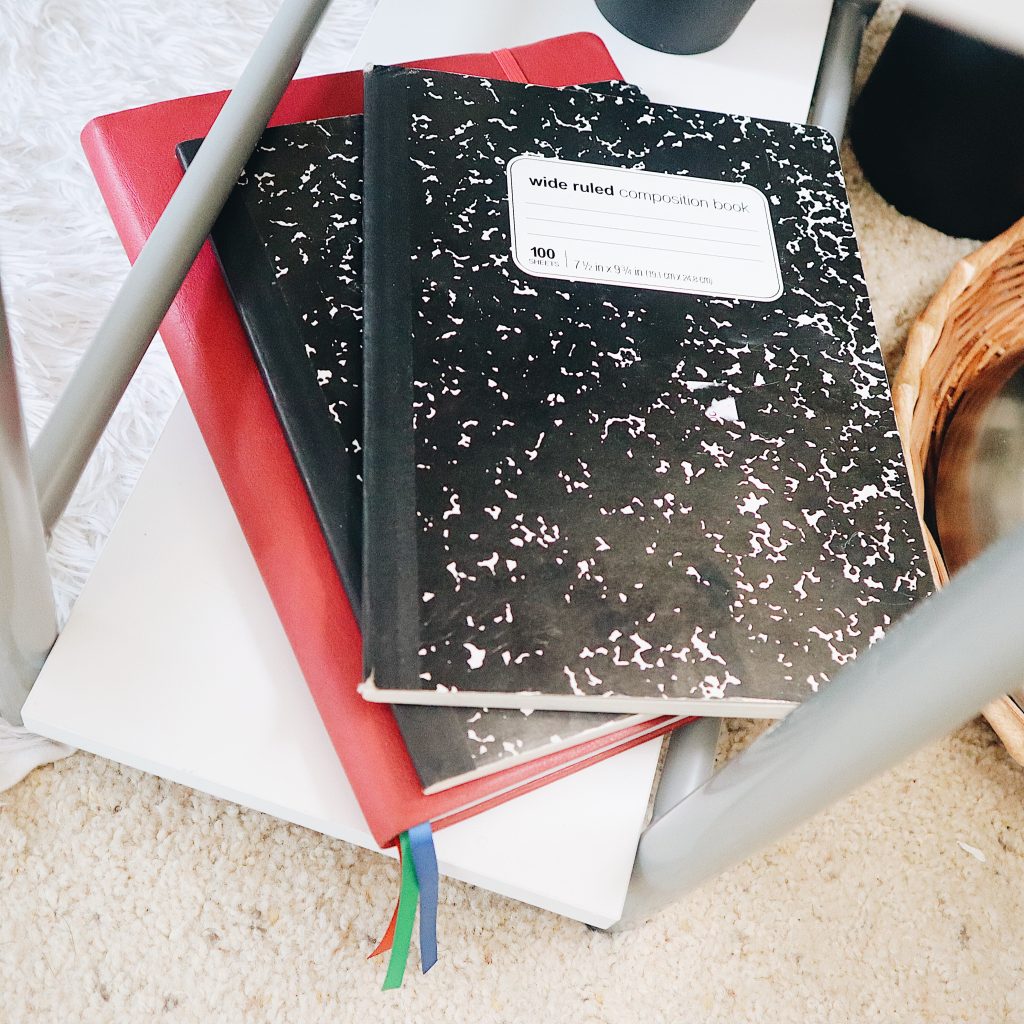 How are you holding up during this time? Are you working from home and had to create a new space on the fly? I'd love it if you shared your thoughts below!
About Danielle: