Winter is a season where one can showcase their style through fun boots, puffy coats, and sparkly gloves. But I'm going to be perfectly honest here – I get a bit "fashion-lazy" when the colder temps hit. All I want to do is bundle up, stay cozy, and wait out the climate until spring hits so that I can effectively showcase my colorful bright retro style once again.
In order to keep it cozy yet maintain a slick aesthetic, I typically rock predominately all-black looks from November – January. This color palette is always so simple, and easy to match and style; it's hard to not opt for this ensemble choice when all you wanna do is wear a blanket and drink tea.
Despite my winter 'chill' mentality, I do find ways to amp up my looks with a few easy-to-do outfit additions. In fact, many of these ensemble accessories and adds can be found for under $5 at any DC Goodwill!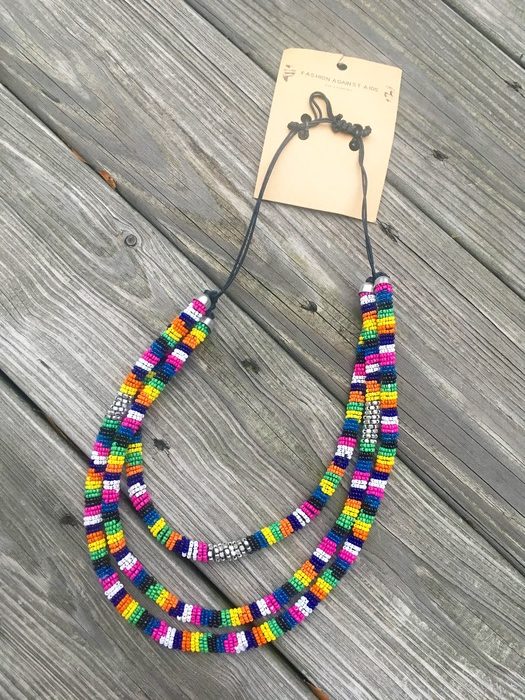 1.) Contemporary Beaded Necklaces 
Want to add a pop of color and visual complexity to a black blouse or sweater? Feel free to rock a beaded or bauble necklace! It literally takes seconds to put on, making it the ultimate lazy-lady outfit addition.
This brand new beauty was $3 from a Goodwill pop-up event.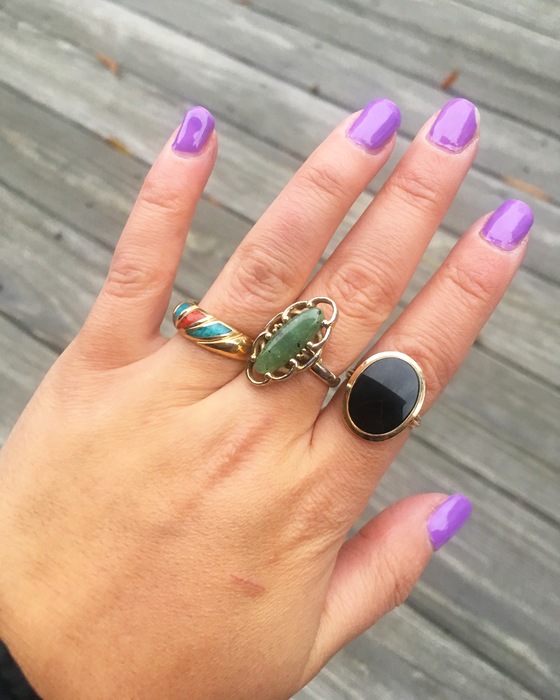 2.) Golden Embellished Costume Rings 
For under $4 a pop, retro and modern hand candy can be found at any Goodwill. These are a great way to draw attention to the arms when wearing long sleeves.
Although these can get lost within gloves, smaller rings with beads are easier to track.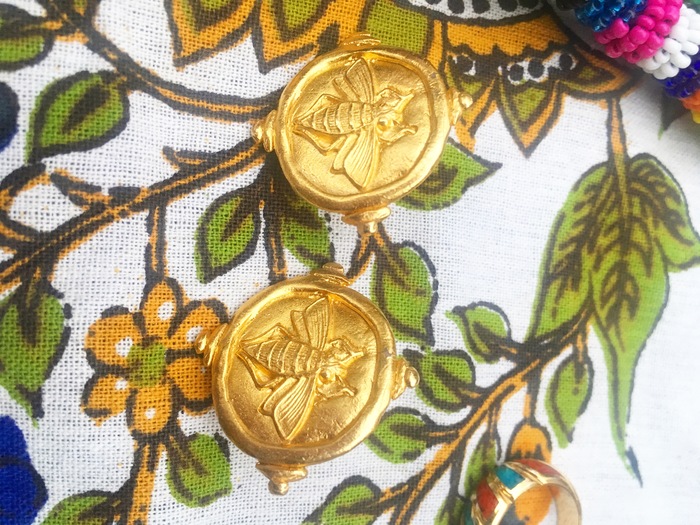 3.) Funky Vintage Earrings 

Looking to bring that all-black look from goth to glam? Try wearing some fun colorful dangly earrings or bold studs! These will add a pop of color to any look without much effort whatsoever.
What's great about whimsical earrings is that they generally retail for under $4.99 a pair at Goodwill. In fact, these particular pressed golden earrings are the bee's knees – they were $4 from the Bowie store!
I look forward to wearing them with a chunky scarf and soft leggings.
4.) Structured Handbags
Handbags are great tools for elevating an ensemble. Most of us already carry handbags to store items on the go, so why not use this vessel for another reason as well?
I love holding colorful purses that coordinate with the outfit that I'm wearing. Although this colorful bag doesn't have black in it, I think it's colorful modern art nature lends itself to an all-black outfit canvas.
This beauty was $4.99 at the South Dakota Store!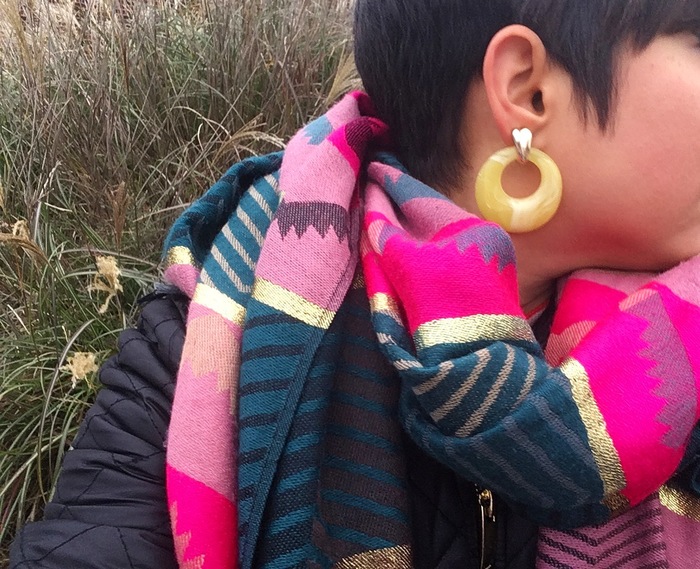 5.) Ornate Scarves
We're all already bundling up fall so there's no harm in getting extravagant once in a while with a bold scarf!
Although I do have my fair share of black scarves, I try and make an effort to look in the scarf display at Goodwill to find some beauties that are patterned in ways that are similar to my spring/summer clothes. By searching for winter accessories that have similar qualities to my summer pieces, I'm able to channel an ounce of my cheerful wardrobe all year round.
So when I found this luscious hot pink number for $3 at the South Dakota store, I HAD to take it home. Since then, I've been incorporating this accessory into my ensemble on a regular basis.
What's your favorite accessory that you like to rock in the winter to elevate cozy comfy looks?