I'm a do-it-yourself-er. I love shopping at Goodwill to find projects that I can upcycle, or alter in some way, to make them perfect for my home.
Sometimes, all it takes is a fresh coat of paint in a color I like.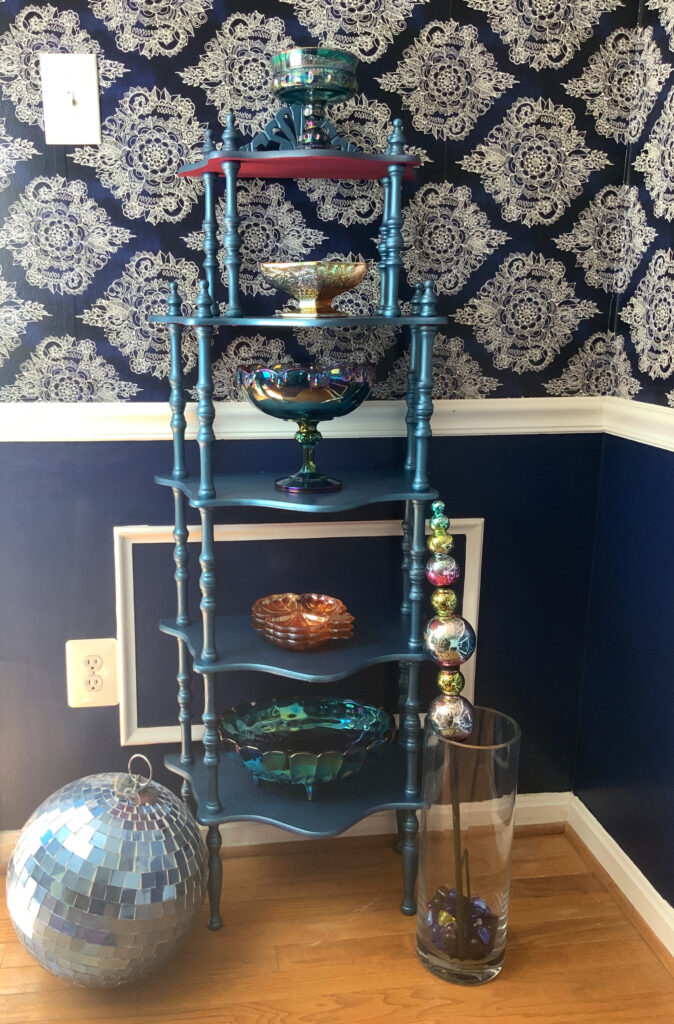 Sometimes, I get a little fancy and use my Goodwill finds to try something new.
Sometimes, I simply find the perfect thing and don't have to do anything to it – except take it home and remove the price tag. Those are the best treasures!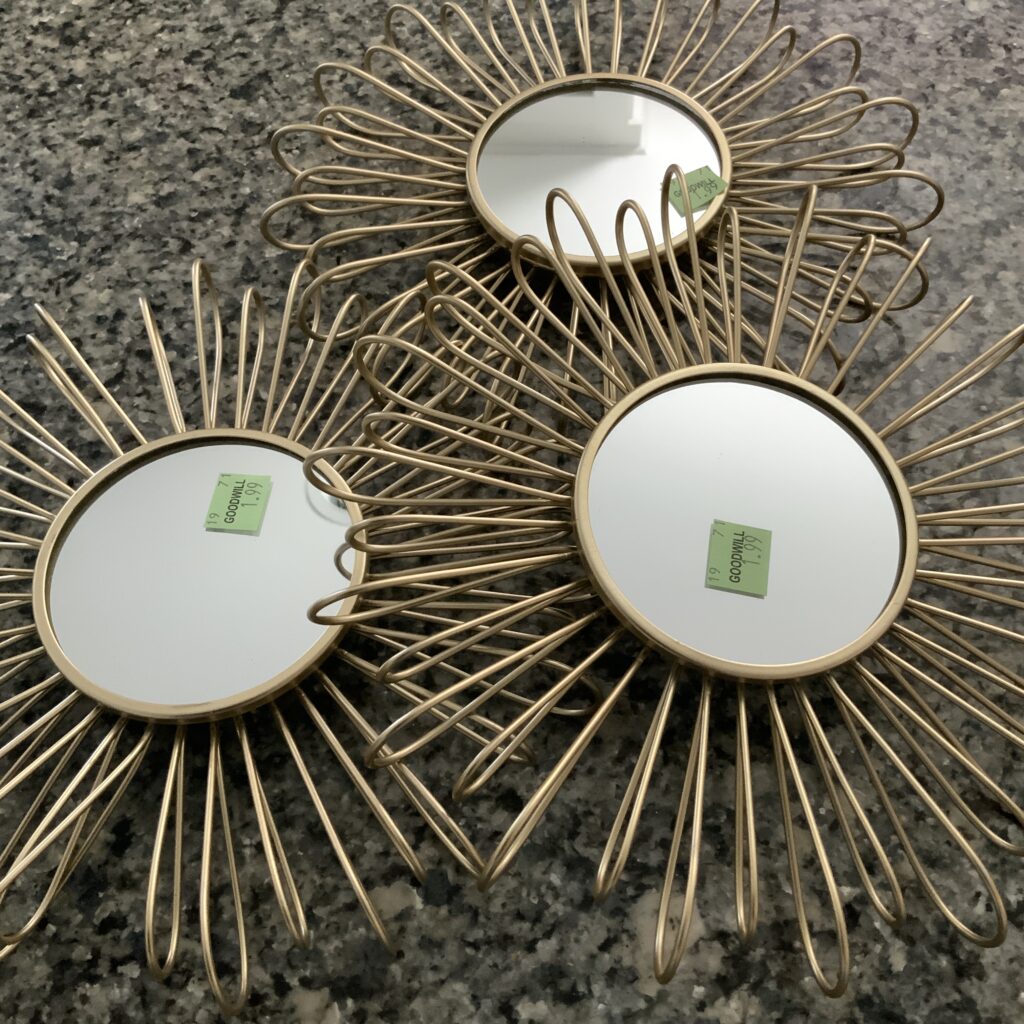 Decorating with thrifted home décor items is a more affordable and more sustainable way of living. And I think it is a lot more fun too. I never know what I'm going to find at Goodwill, but I know if I love it, I can make it work for my home.
I recently found three little gold mirrors for $1.99 each at the Annandale, Va. Goodwill store. I love the small size and how they are shaped like sunshine. 
I also love that I found a similar set of three gold sunshine mirrors online for $80. I only paid $6 total for mine!
I wasn't sure exactly where I was going to put my happy little sunshine mirrors, but I brought them home knowing I would find the perfect spot.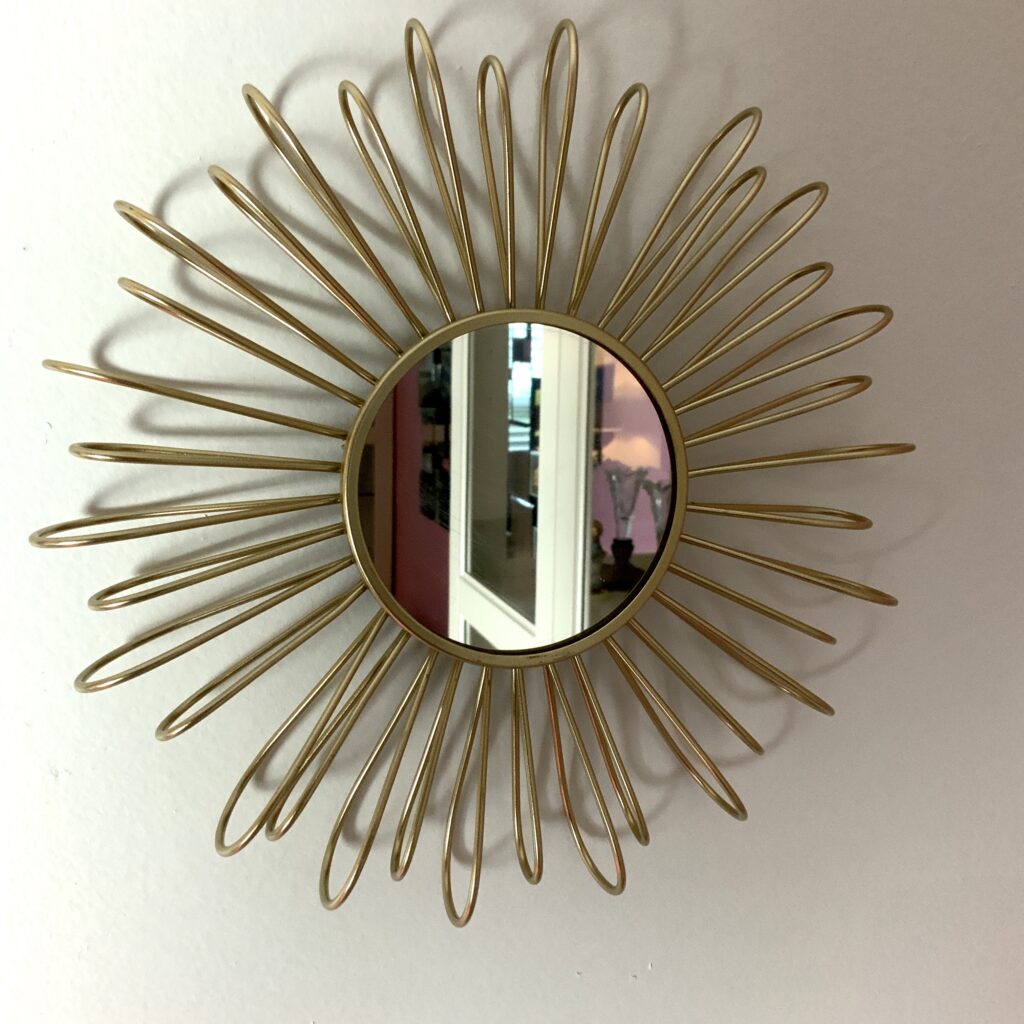 I like shopping for home décor items this way. I don't have a specific decorating style (except that I like sparkly things). I stopped trying to follow home decorating trends a long time ago. I don't want my home to feel like somebody else's perfectly curated Instagram feed. I want it to feel like home, my home.
If you choose to decorate your home this way too, remember that you don't need to justify why you like something. You just need to like it! Other people may not like it, but that's OK. They aren't the people who live here. If it looks good to you, it's perfect.
I find that when I trust my instincts and only purchase home décor items that I really love, everything goes together perfectly. It's an eclectic mix, but the weirdness of it is wonderful to me.
I found the perfect spot for my three little sunshine mirrors next to some artwork in my living room. Then I moved a table over from my dining room because it fits the space on this little half-wall much better than where I had it before.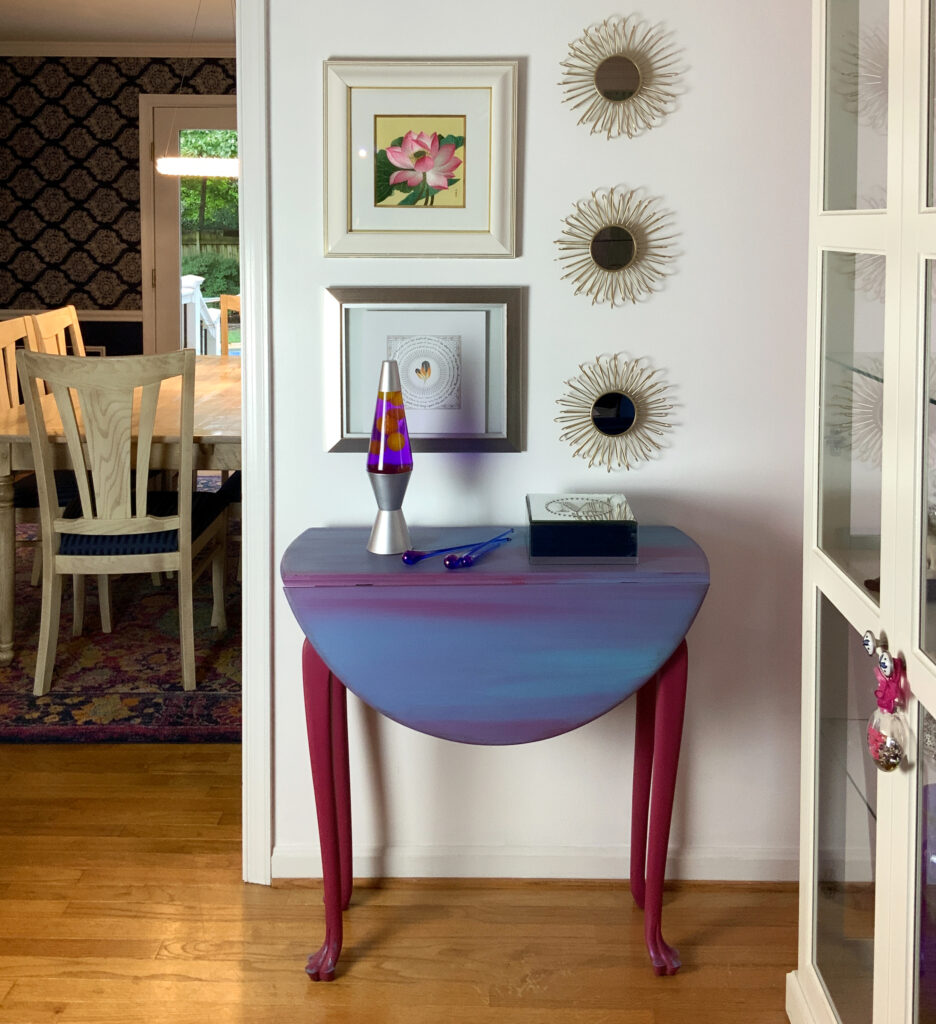 Yes, that's a lava lamp. My son really loves lava lamps and it turns out, this one matches our living room décor perfectly. So here it is! You probably won't see that in the living room of somebody else's perfectly curated Instagram feed, but that's OK.
They don't live here.
We do!