In lieu of this Saturday's Meetup, today I'm sharing one of my all time favorite finds from the Gaithersburg Goodwill store: my beloved opened toed Marc Jacobs heels in a burnt sienna that I scored during a Super Saturday sale.
When I first spotted these from across the room, I instantly fell in love. They were practically brand new AND fit my feet perfectly.
I have a smaller sized shoe than most (size 5), so when I see any shoe in my size at Goodwill, I know I have to buy it. There was no question of whether or not to bring them home with me.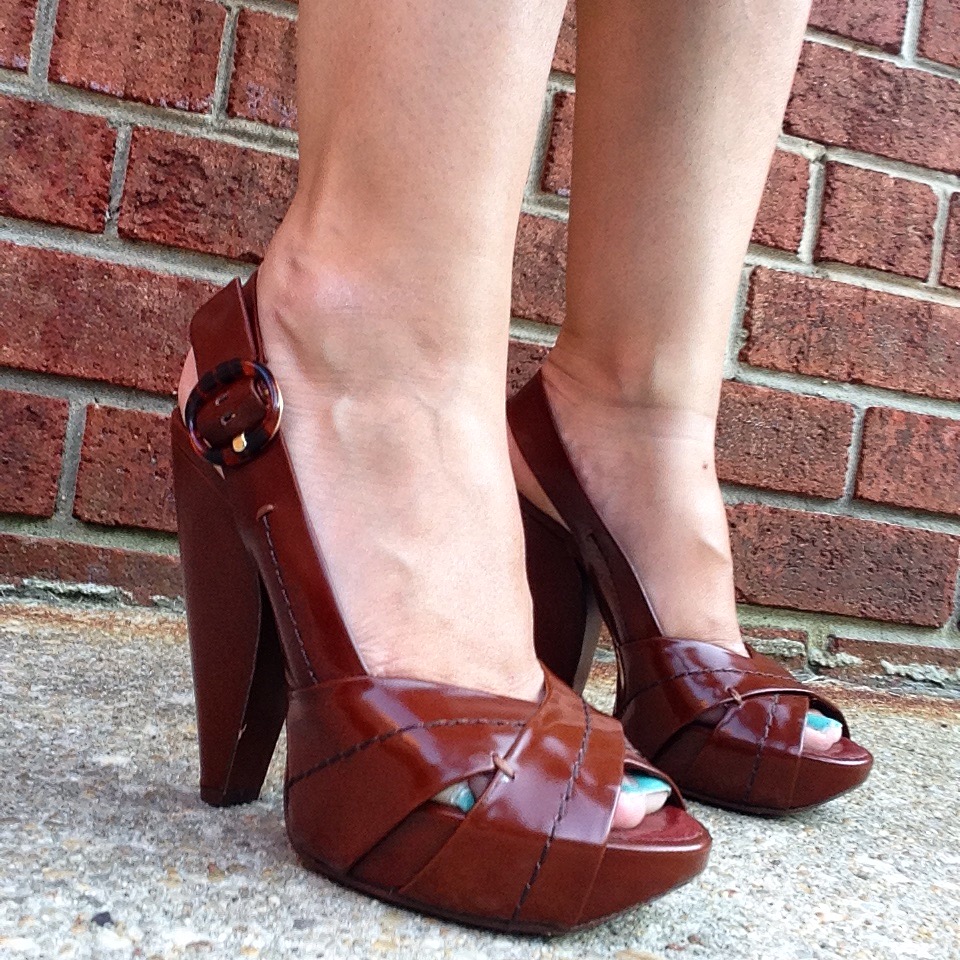 Can you believe these shoes were only around $20 and are made of leather?! To top it off, when looking them up, I was pleasantly surprised to see they originally retailed for over $400! What a steal, right?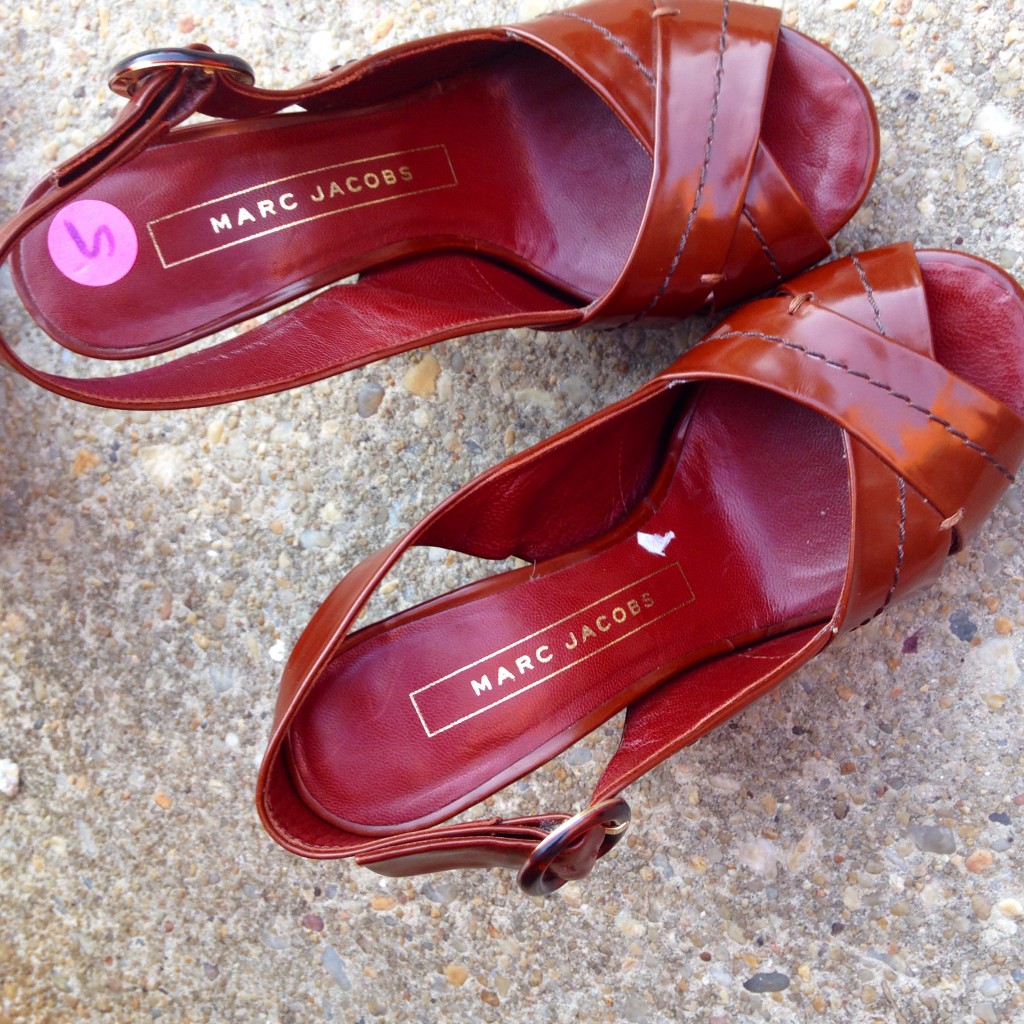 I CANNOT wait to wear these gems this spring.
I will plan on wearing these with cute, fun, and flirty spring dresses or skinny jeans and a blazer. I won't be roping in too much black because they're so rich in color. I wouldn't want to muddy up the waters and take away their warm vibes. With my blazer, I'll wear gold colored bling, to further amp up the glitz and glamour. I don't like to over do it with jewelry, but I will seriously consider a statement necklace and small earrings.
Because these heels are tall for I don't see myself being able to wear them for a whole entire day. These would most certainly be appropriate for work, but only if I'm sitting down for most of the day.
For a weekend, these could be rocked during a daytime date, but nothing longer than that.
How would you rock these Marc Jacobs kicks, fashionistas? With a dress or pants and a blazer?
Also, I hope you enjoyed this past find! Will I be seeing any of you this coming Saturday the 26th? It starts at 9:00 AM and there will be treats and good company!