It's Missoni, baby! That's right. Today's #MyGoodwillFind is a GORGEGOUS designer Missoni. I spotted this divine beauty hanging out the the Gaithersburg Goodwill racks and instantly knew I had to share it with my fellow fashionistas.
A top like this originally retails for over $200 because Missoni is a high end Italian couture label that has been around for decades.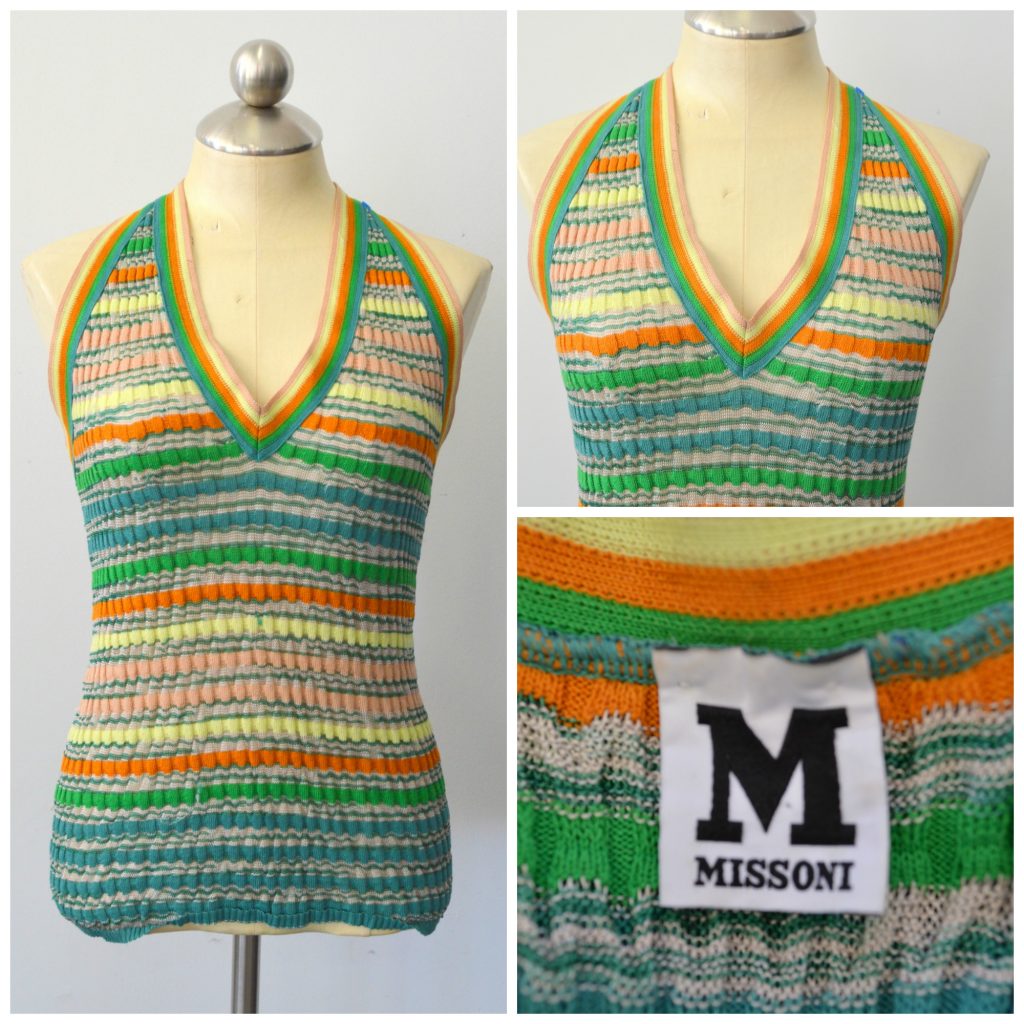 This woven colorful and stretchy sleeveless top is in a size medium.  When you wear this, you'll be sure to kick your spring up a notch by 10 levels. This brand is actually one of my all-time favorites because they are well made and make a statement. Missoni is known for its iconic zig-zag print and multi-colored pieces of clothing that resemble art.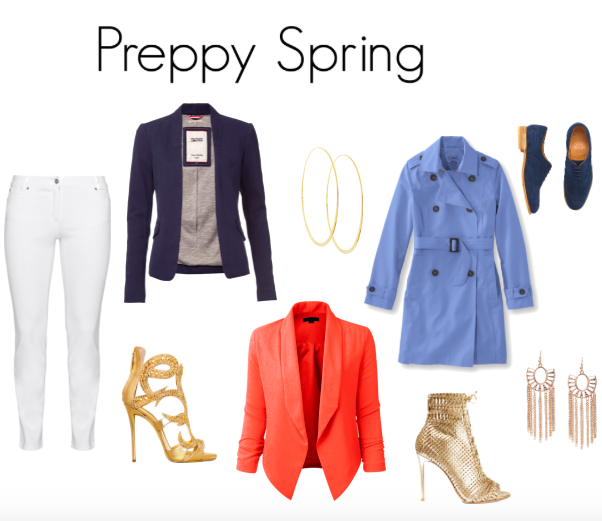 Image by Polyvore.
This top might be a bit snug, so I'd wear it under a fun spring navy blue blazer in the office. While this top is already multi-colored and loud, there's nothing wrong with adding a tad bit more color, especially in the form of a neutral like a navy. Also, since this top is sleeveless, a blazer will keep you comfy and office-appropriate.
With a blazer, I can't stop thinking that this piece would look amazing with a pair of fresh white slacks. Spring is THE season to start whipping out those white pants, so why not do it with this top?
In my opinion, white pants complement bright colorful tops well. Black or denim can be a bit harsh, especially with the sun and warm temperatures coming out for the first time.
For a fancier look, a pair of nude pumps will do you wonders. Gold could even work too! But sometimes heels can be a little too much for the workplace, especially on a casual Friday.
I'd go for a cute pair of fun loafers, oxfords or flats. It will be a snazzy and comfortable fashion choice. One of the last times I went to Goodwill, I found a fabulous pair of Cole Haan oxfords for pennies on the dollar! I'm sure one of you fashionistas could find a similar pair as well.
In terms of bling, I think a shades of gold. This Missoni top contains warm tones, so anything silver might throw off the warm vibes.
How would you rock this incredible Missoni Goodwill find?