I recently took my first trip to Europe this past week to one of my dream travel destinations, London!
While I knew that the weather would be just as cold as it is here in D.C., I also knew that future Danielle would appreciate an easy and comfortable travel experience as much as possible. Comfort when traveling includes packing less, packing sustainably, and packing versatile enough to ensure that I am ready for the weather elements, unforeseen illness & other conditions.
I'm sure you've by now heard of a capsule wardrobe. But, in case you haven't, a capsule wardrobe enforces the concept of collecting a few essential items of clothing that don't go out of fashion, such as skirts, trousers, and coats, which can then be augmented with seasonal pieces.
Thinking of traveling internationally, touring a large city for a few days, dinners & many nights out, I needed to think strategically about what I should pack for my week stay in London!
Here is a look at my wardrobe list that I packed with some items I found while shopping at Goodwill!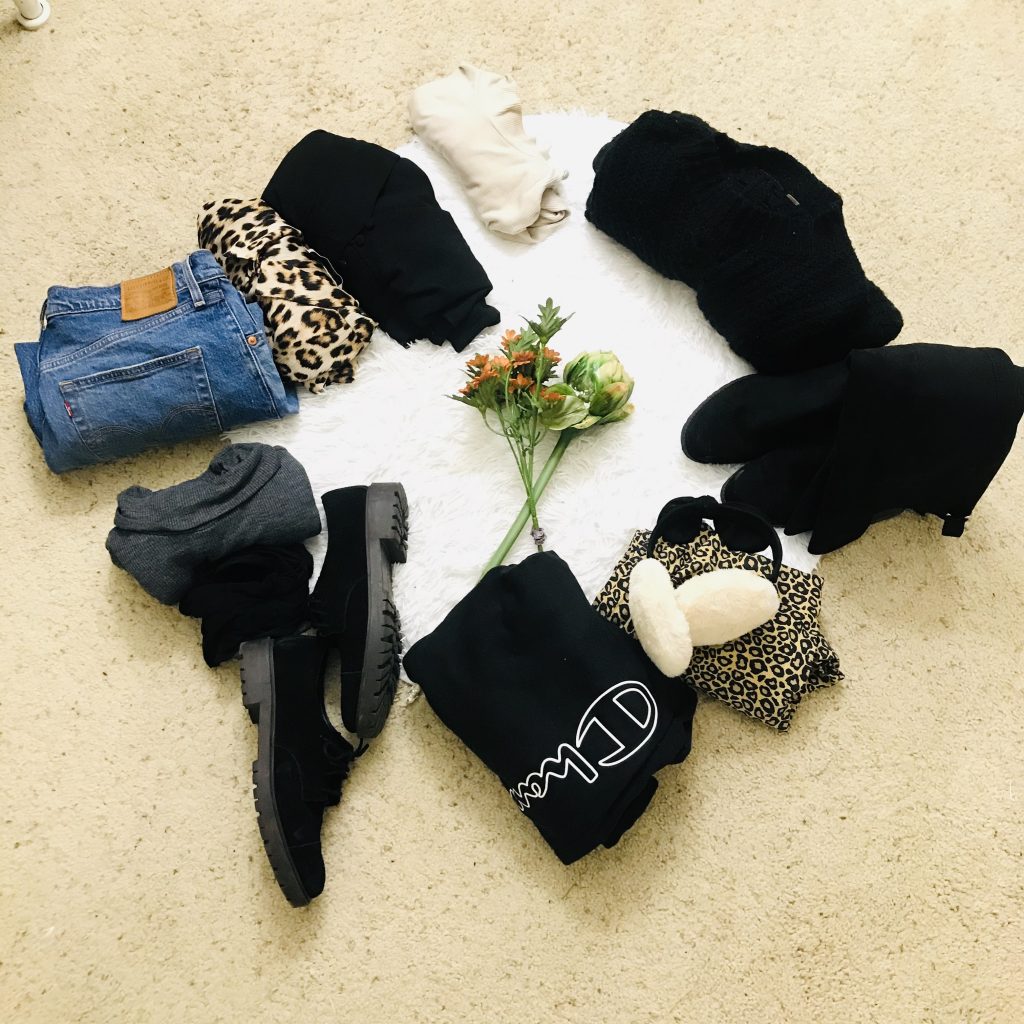 Shoes:
Lucky Brand Leather Suede Oxford Shoes
Knee High Black Boots
Tops:
Grey Turtle Neck Sweater
Black & Cream silk slip dress (for layering)
Black Thick knit mock sweater
Animal Print Zara button up
Black Button up blouse
Pajamas
Graphic Hoodie
Bottoms:
Animal print ankle pants
Levi's Rib-cage Denim Jeans
Footed Leggings & Nylon Trouser Socks
Jogger sweatpants
Outerwear:
Silver Michael Kors Down Jacket
Scar, earmuffs, gloves
These items, totaling less than 20 items, allowed me to have clarity in knowing what I wanted to wear each day, saving not only time while getting ready each morning, but allowing myself the extra room in my checked luggage to add NEW items while on vacation!
Have you ever tried a capsule wardrobe? If so, what do you think about trying them while traveling or even for a season?
About Danielle: