This year has kicked off to a smashing start with January's Meetup at the Bowie, MD location! I can confidently say that all of us Goodwill lovers kicked the year off right shopping at one of our favorite stores Goodwill.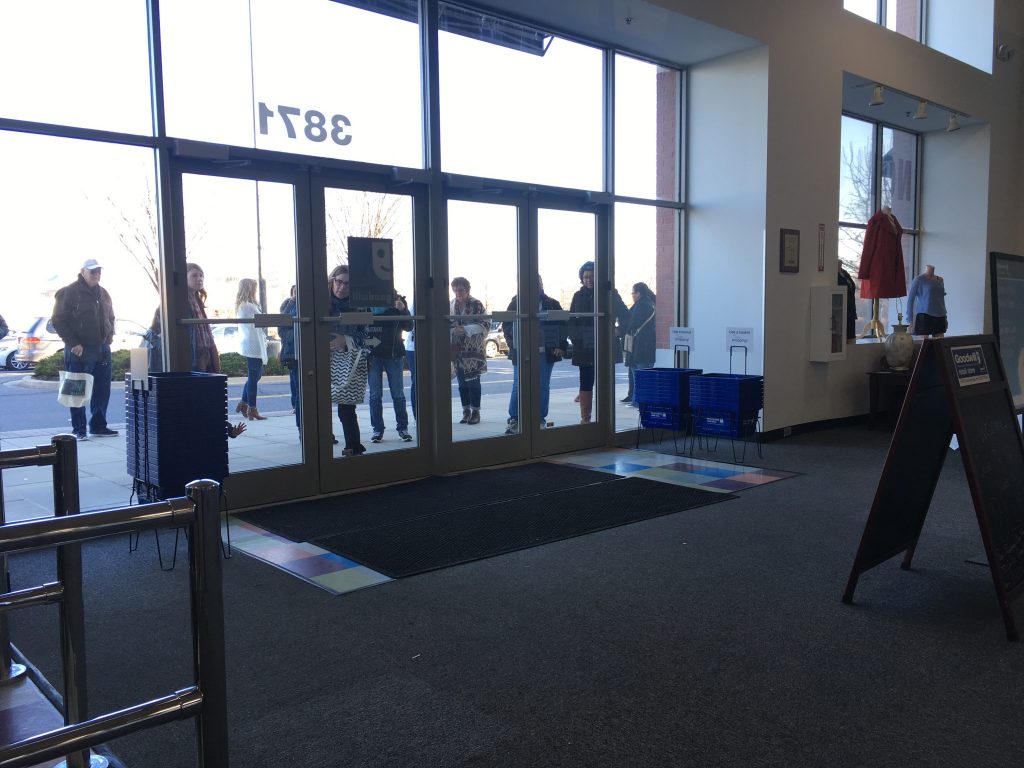 As expected, this event was a hit with shoppers leaving with multiple carts stuffed with winter and spring items. In fact, the event was such a success that we actually ran out of shopping baskets while shopping. It was that popular!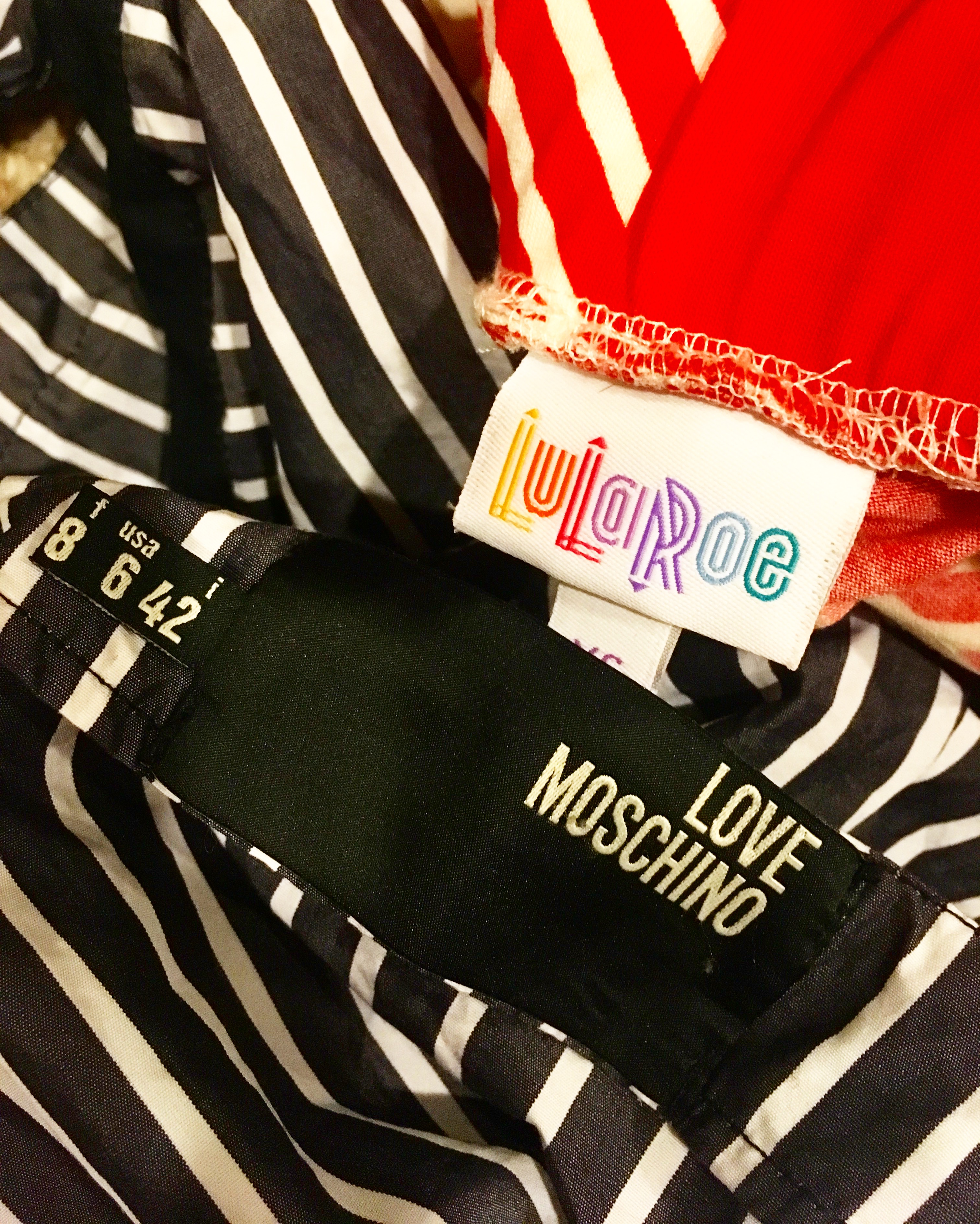 During this trip, I was more focused on mixing and mingling, rather than being on the lookout for any items in particular. However, I did find a name brand Moschino skirt and unique houndstooth Lula skirt.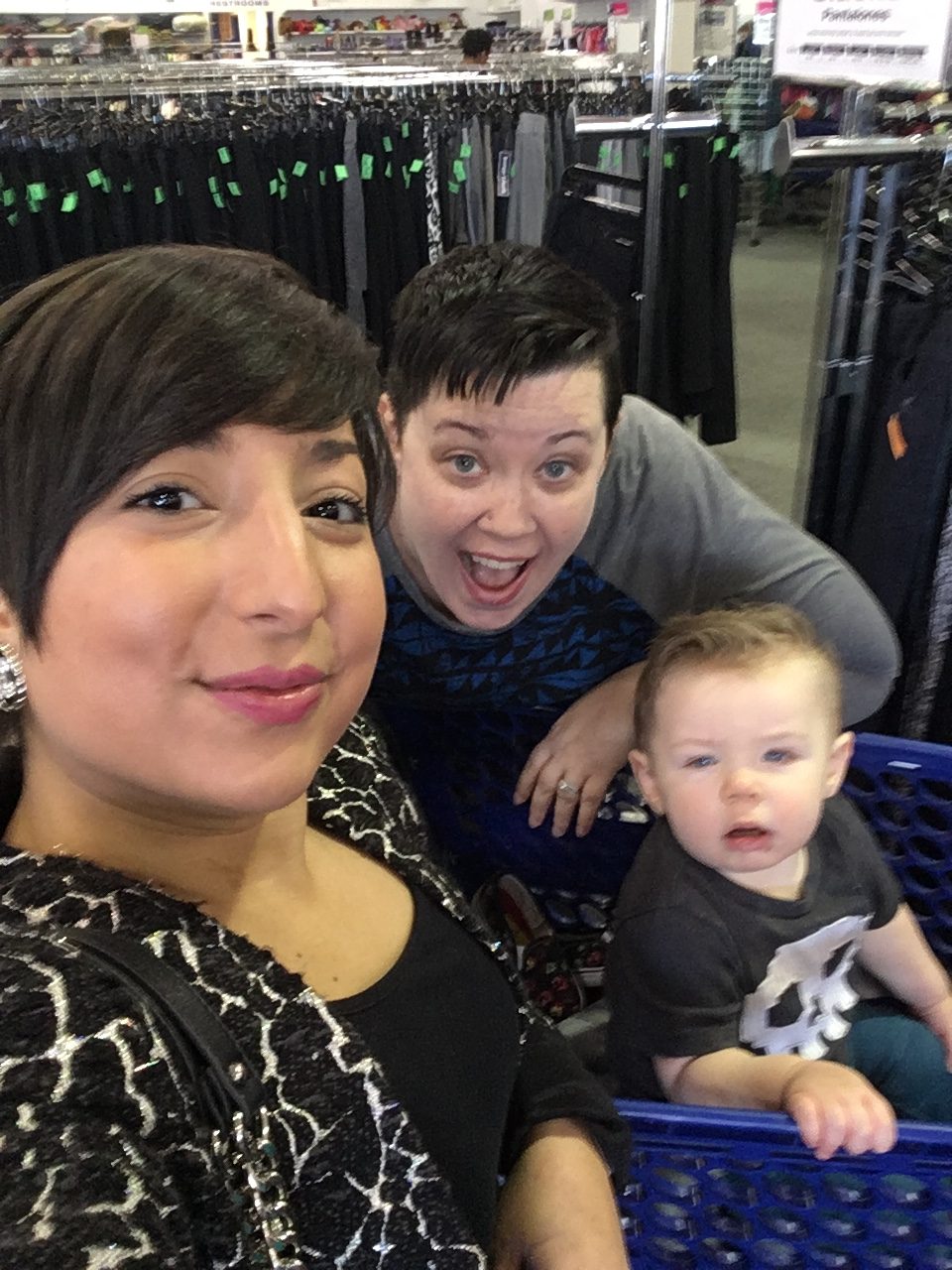 Many Meetup regulars attended as usual, such as Samantha and her cutie baby boy. She's turning him onto the Goodwill train. As you see, she scored him some snazzy kicks.
Another Meetup regular scored a plethora of great winter items such as these black boots. For under $10, these were the best find of the day!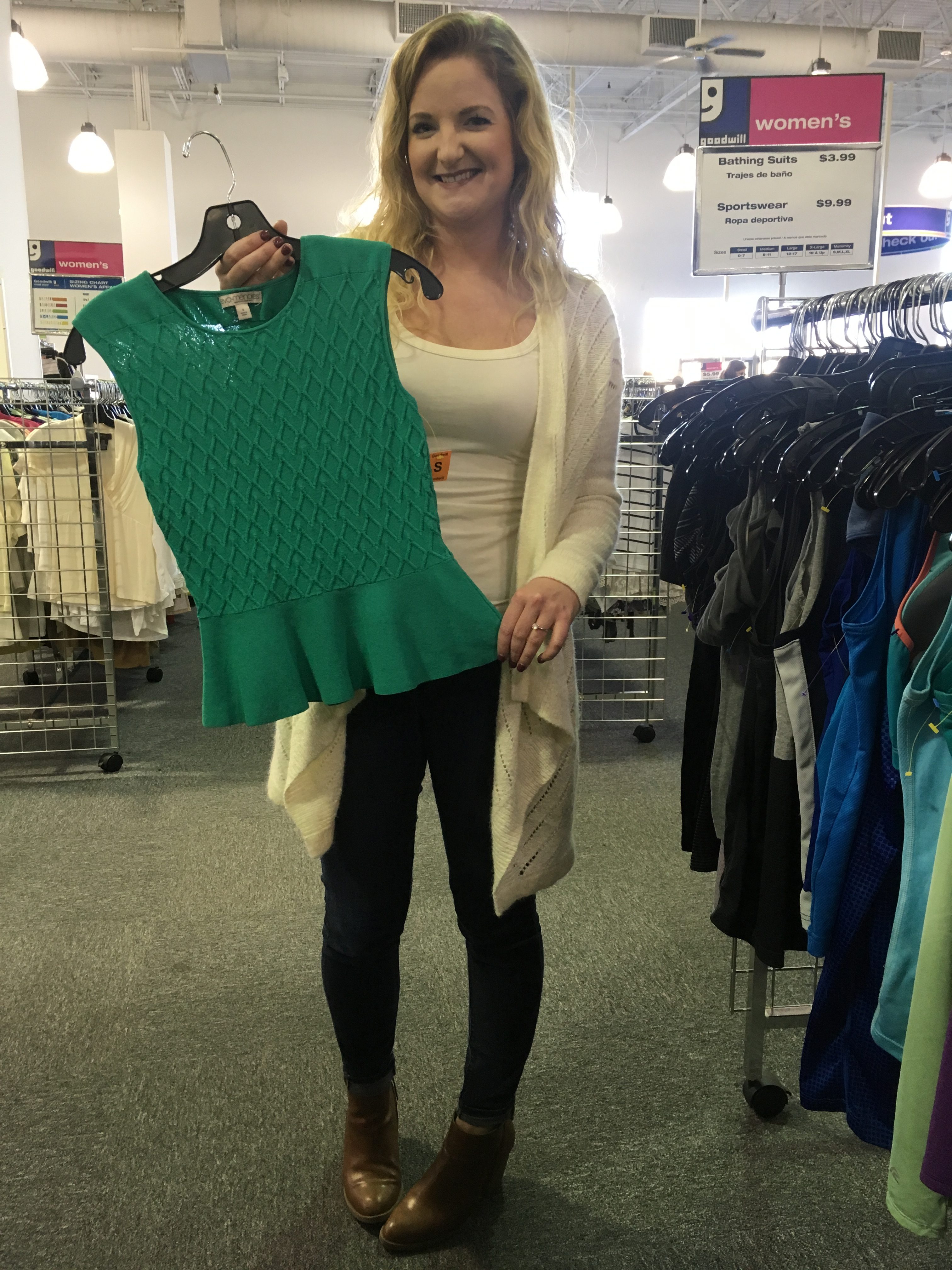 As you see, Karen, one of our guest bloggers came to the morning event as well. She even picked me out this cute green top for the spring!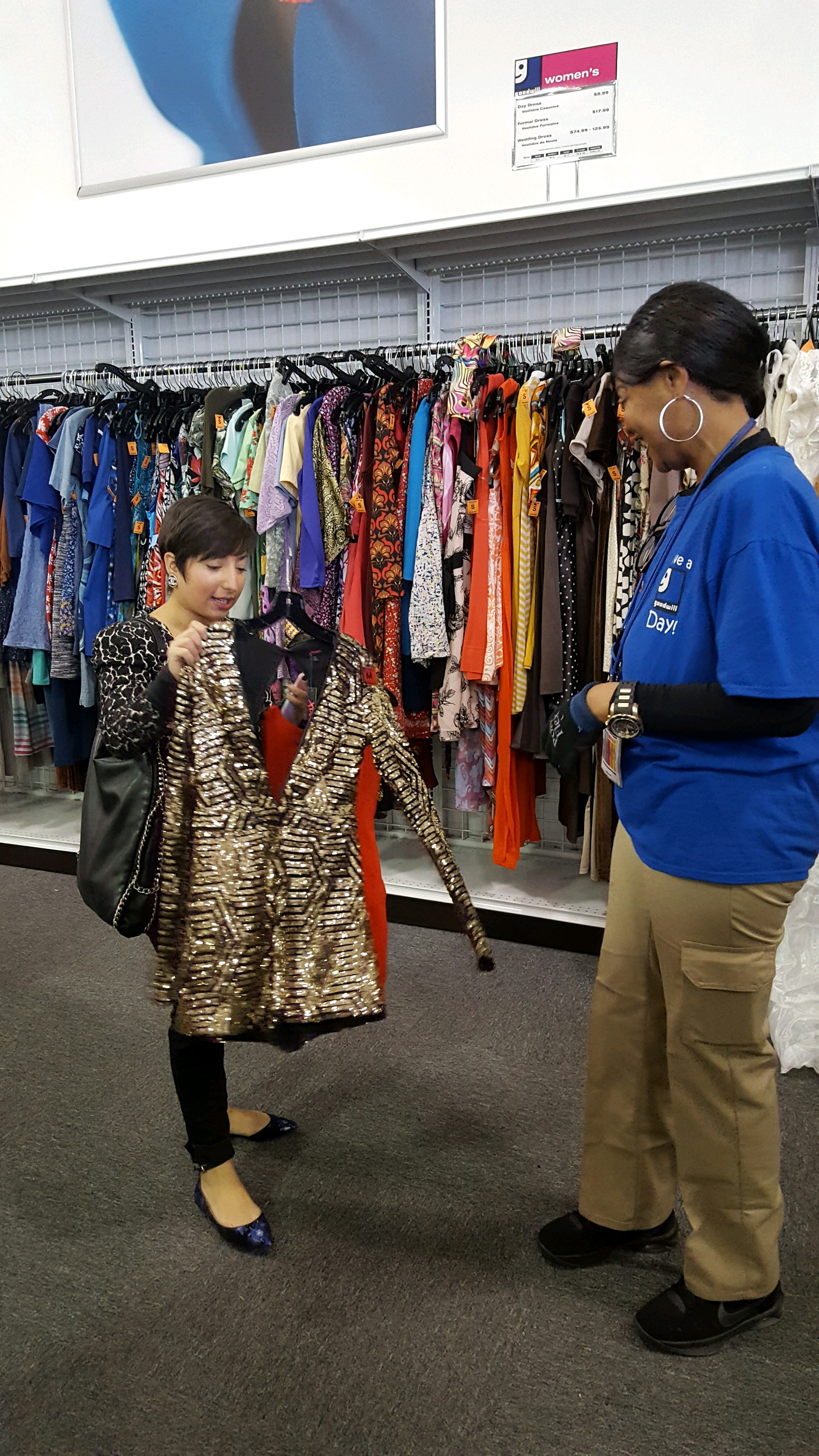 One of my favorite part about Meetups is also interacting with and meeting Goodwill employees because they all have great fashion senses as well!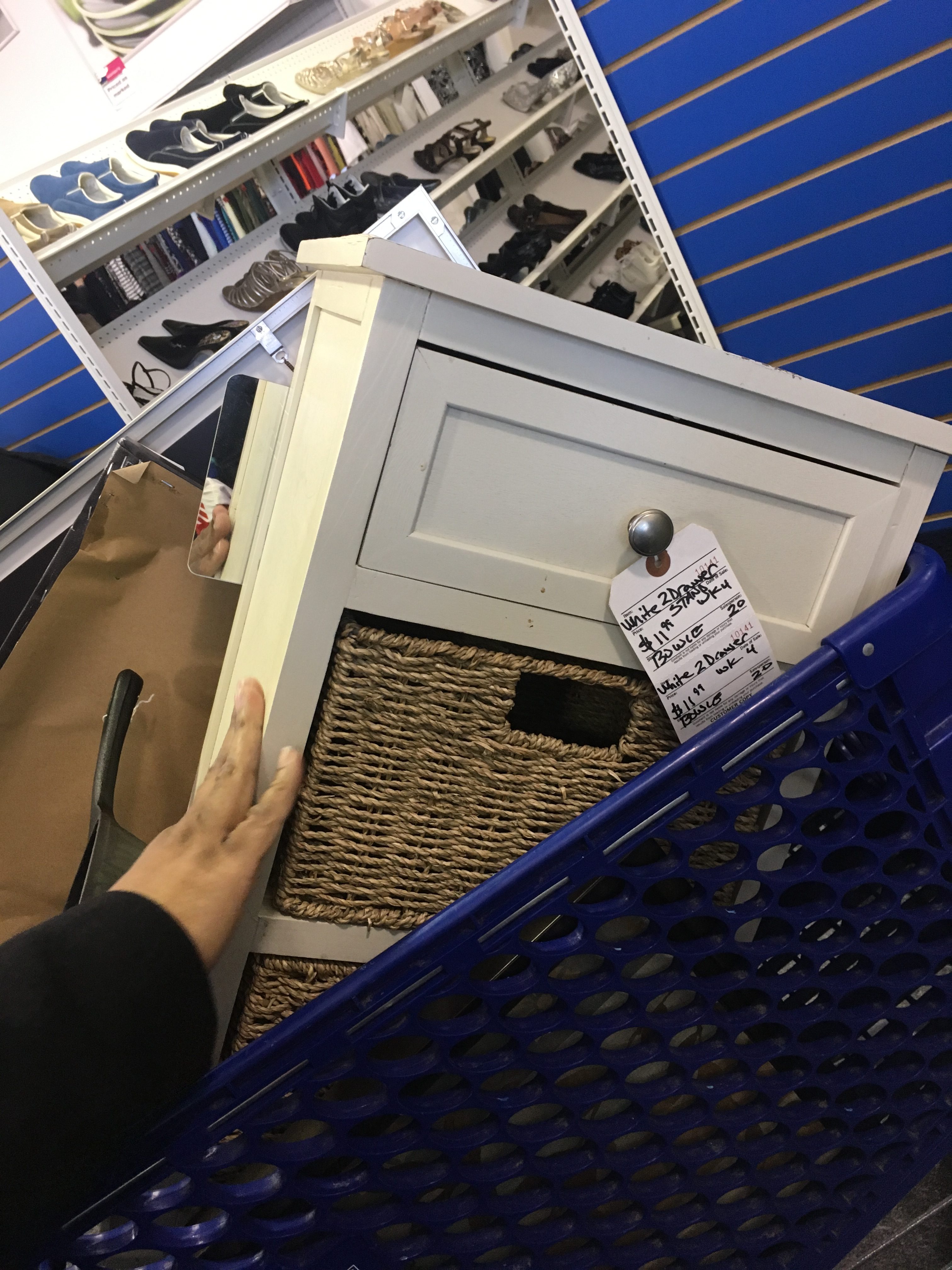 As always, Meetup attendees left with carts full of treasures, like side tables, business wear….you name it, they found it…all for pennies on the dollar!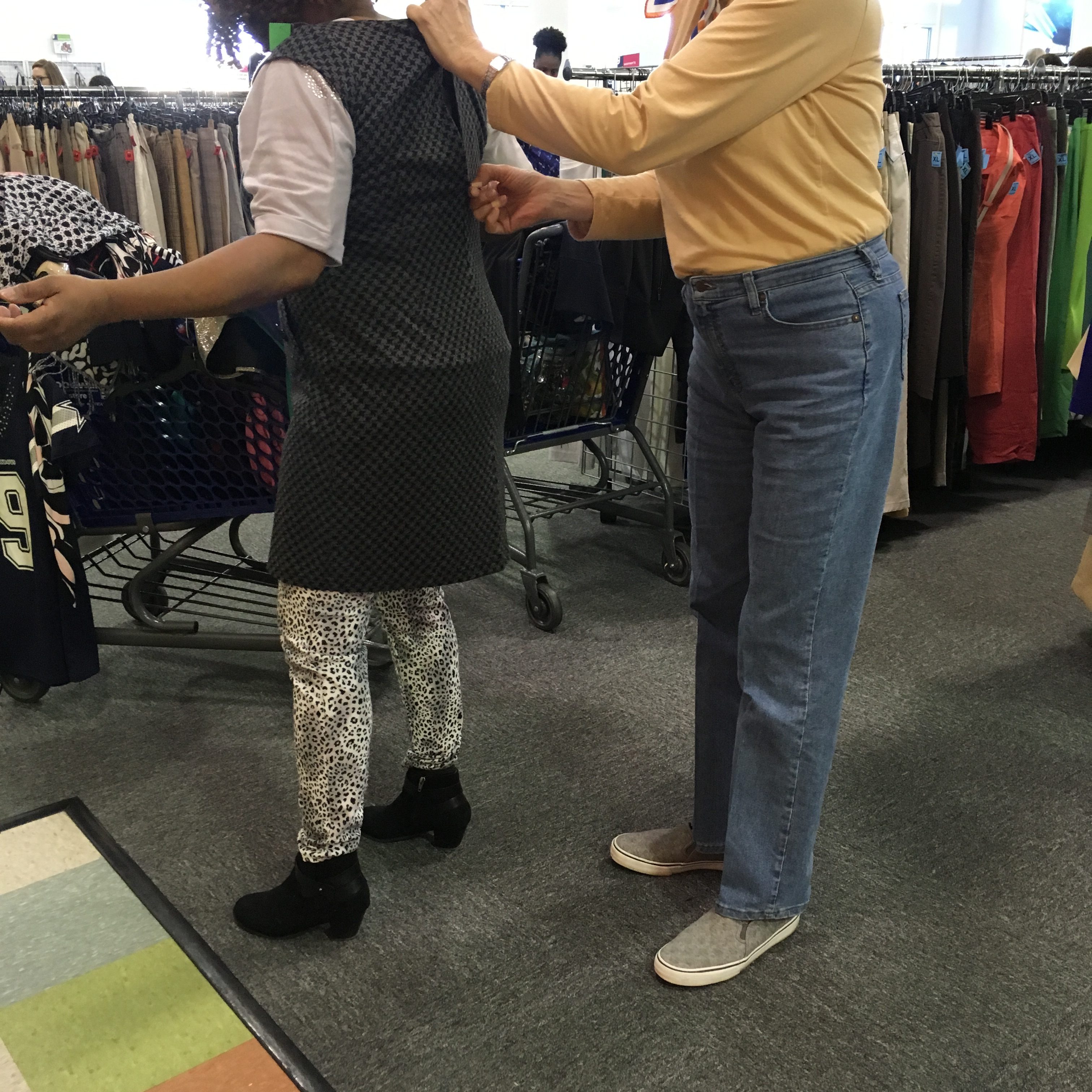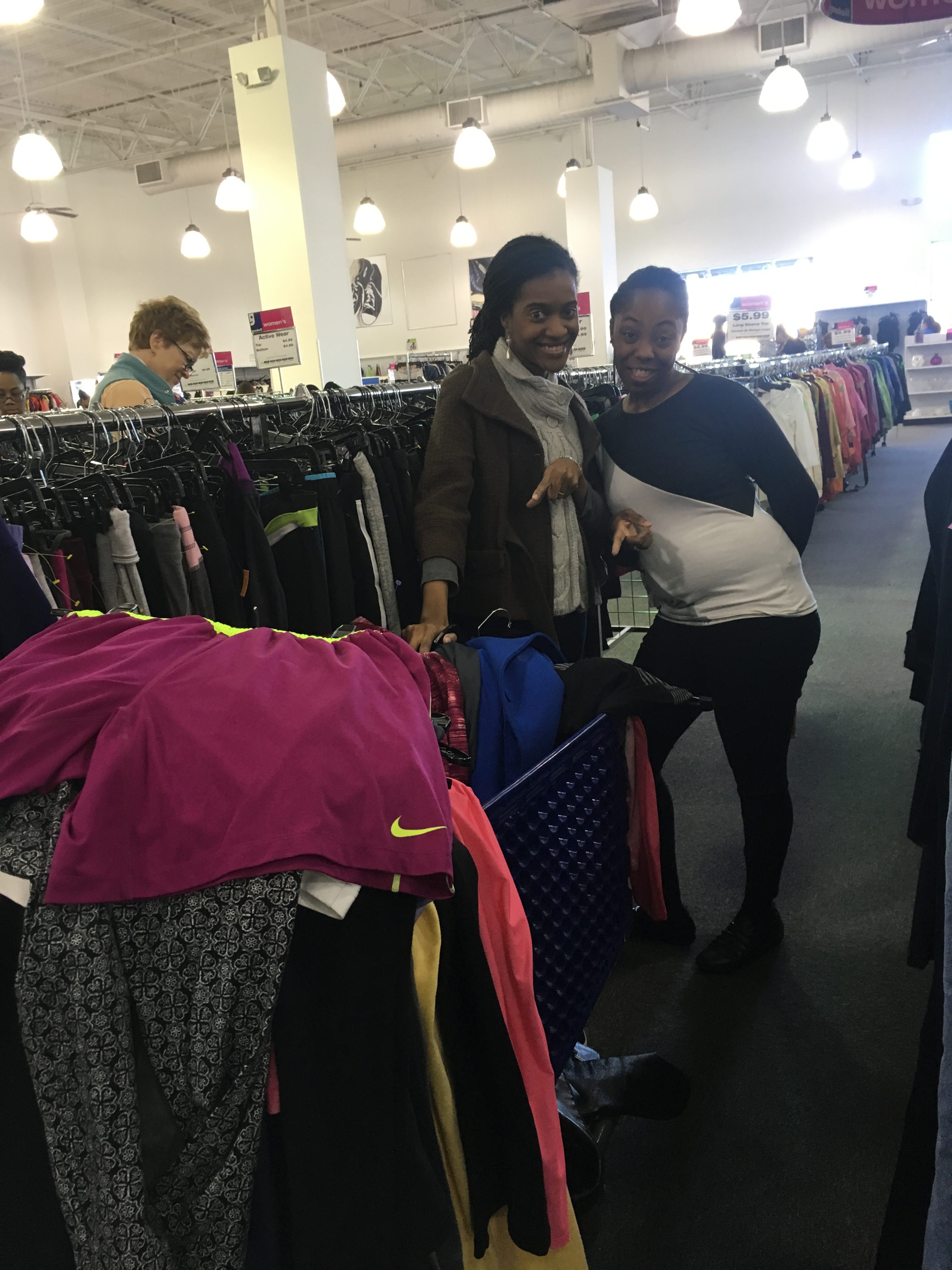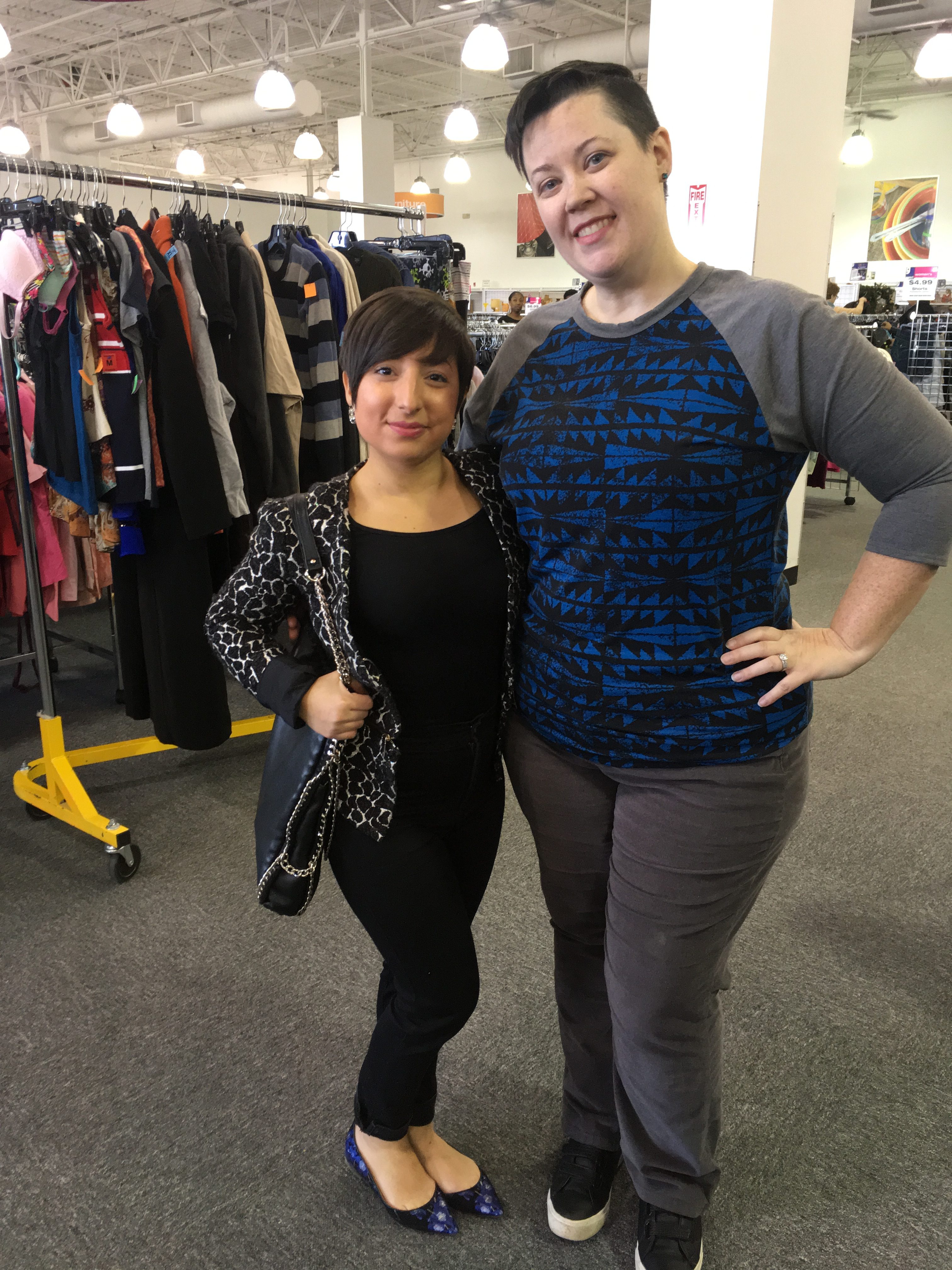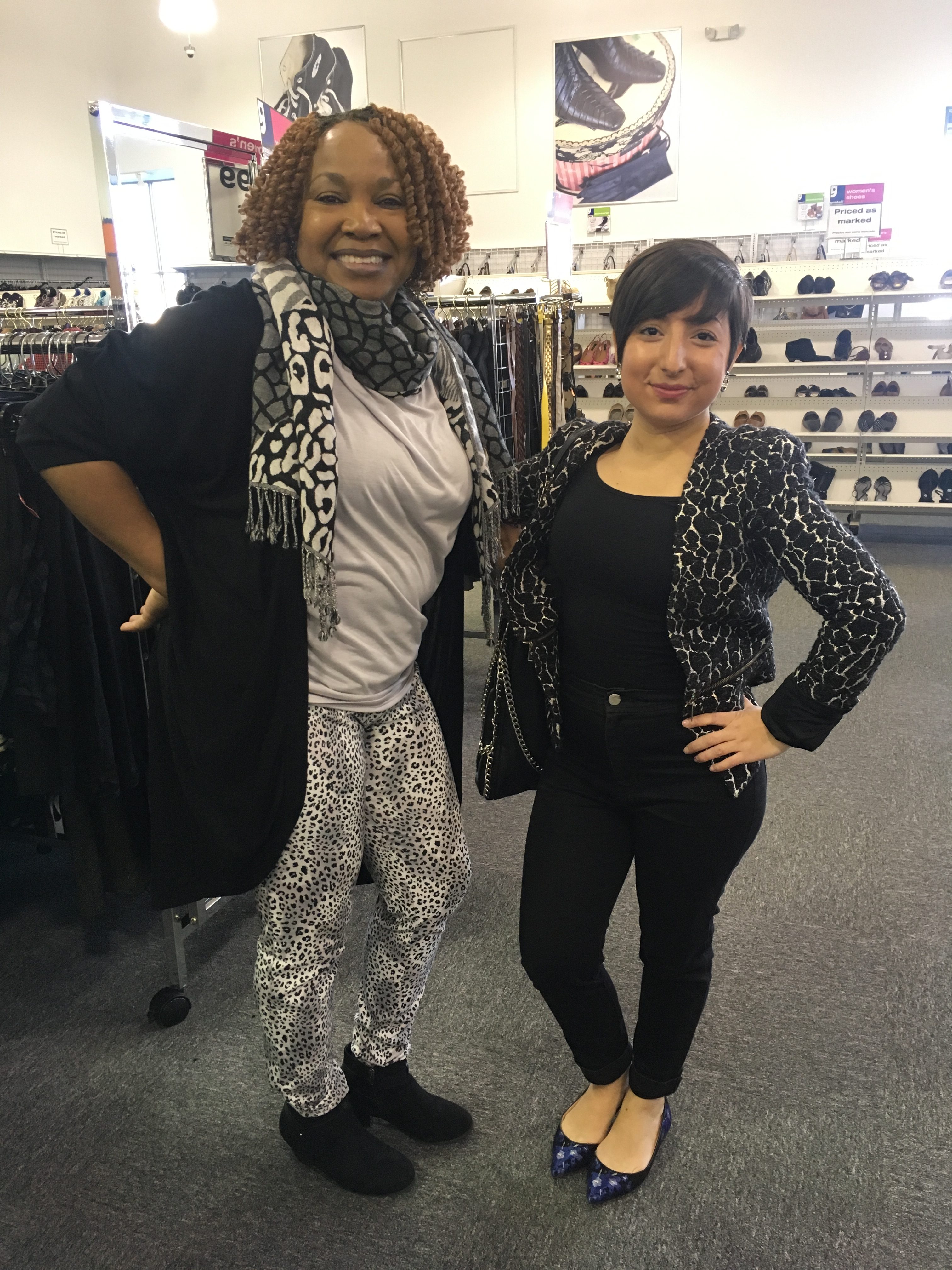 Like at the last Meetup, I had the chance to see Goodwill-loving friends catch up about their lives. As always, we helped each other shop, gave each other great style tips, and overall had a great time.
It's such a pleasure to host monthly Goodwill Meetups to meet like-minded individuals who love fashion and shop with smarts. There's nothing better than shopping and meeting new people while contributing to a great cause and providing job opportunities in the community.
Come to our next Meetup if you couldn't make it to this one! Stay tuned for more details or just sign-up for our Meetup group! <3