One of my New Year's resolutions is now complete! I finally had the chance to visit Goodwill in
Manassas, VA
for our February monthly Meetup. I cannot believe I waited this long to venture into this store. I left the Meetup with a boatload of housewares and fashion finds galore!
Believe it or not over 30 people attended, leaving with carts full of furniture, clothing and home decor. At the start of the event, I wanted to focus on mixing and mingling with attendees, not purchasing more items (I'm in the process of a clothing purge), but I seriously could not help myself. Once I found 2-3 items that I really wanted, I couldn't stop! I left with a cart full of designer items.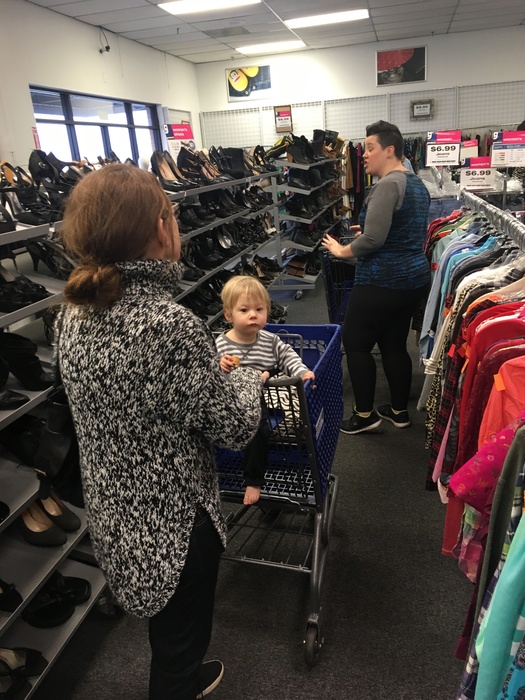 Many Meetup regulars attended as usual, such as Samantha and Kat.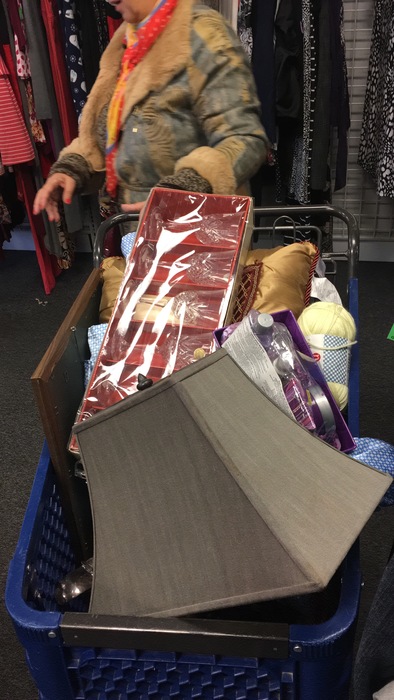 Another Meetup regular scored a collection of brand new housewares still in the original packaging!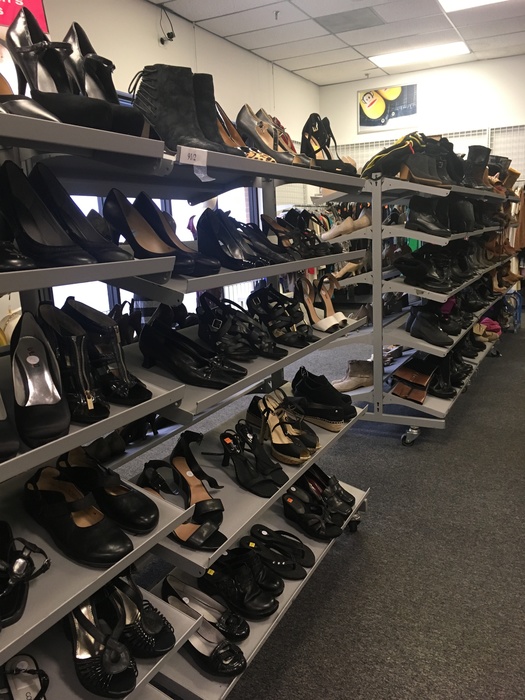 One great thing about this store was its massive shoe section. I had no idea this store was a go-to for shoewear, so next time I'm in need of shoes this will be the spot I hit first.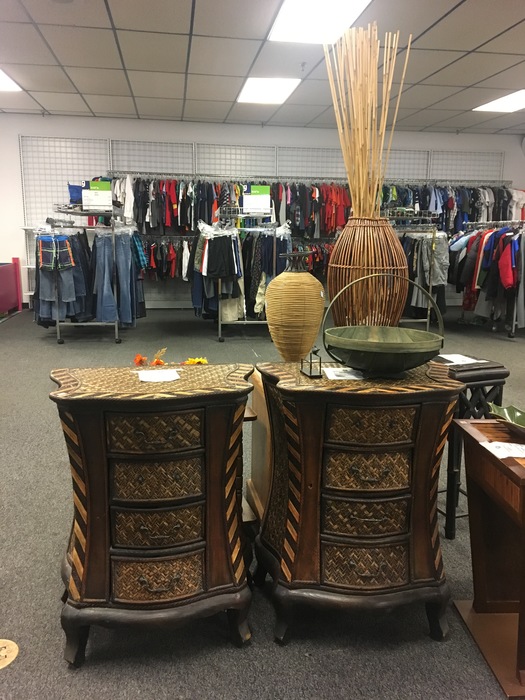 The furniture was something to obsess over as well. If I had space in my car, I would have taken home these rustic side tables.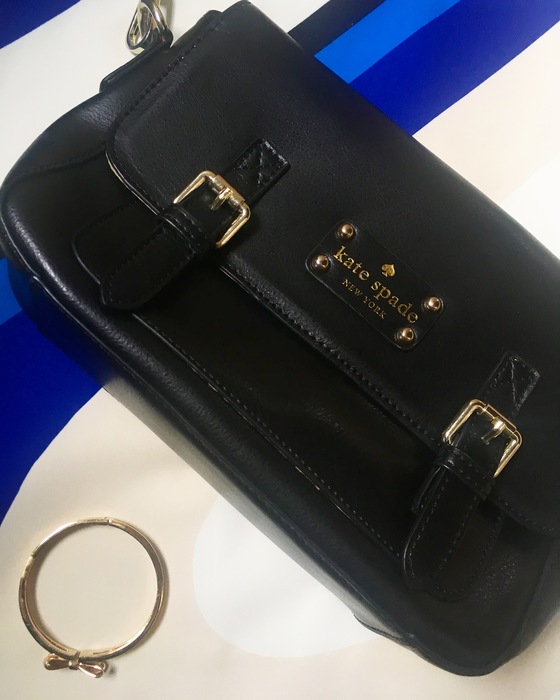 I think my best find of the day was this black Kate Spade cross-body bag, priced at $20. I've been looking for a classic, small black bag. When I saw this originally $300+ gem in the display case, I snagged it immediately! To go along with my bag, I found this $1 Kate Spade gold bow bracelet, too! How cute!
Kate Spade gems aren't all that I took home. I snagged this vintage 60's necklace and bracelet for under $5 total!
For an all vintage look, I purchased two vintage tees for about $1 each along with this 90's floral denim skirt. Doesn't this remind you of Saved By the Bell?!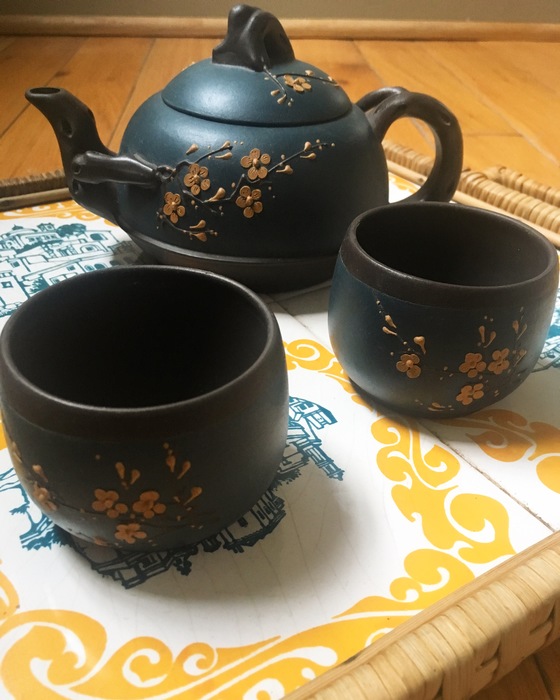 Finally, I picked up a tea set that I've been seeking for months now, which included a kettle with a loose tea strainer and matching cups. Can you believe this was $2.50? Neither can I!
As always, Meetup attendees left with carts full of treasures, like side tables, business wear (you name it, they found it) all for pennies on the dollar!
It's such a pleasure to meet like-minded individuals who love fashion and know how to shop smart. There's nothing better than shopping for a great cause that provides job opportunities in my community.
Come to our next Meetup if you couldn't make it to this one! Our next one is in Washington, DC.
Sign-up for our Meetup group! <3