This past weekend, bright and early on Saturday, around 40+ local DC Goodwill fashionistas and I hit one of the most popular stores in the DC Goodwill circuit: the Glebe Rd. location in Arlington, VA.
We've been to this store for past Meetups, like in August of 2016, but this particular event was larger and even more fun than the last. Clothing was popping and racks were being cleared. But most importantly, a lot of new faces came out to experience the true beauty of a DC Goodwill Fashionista Meetup.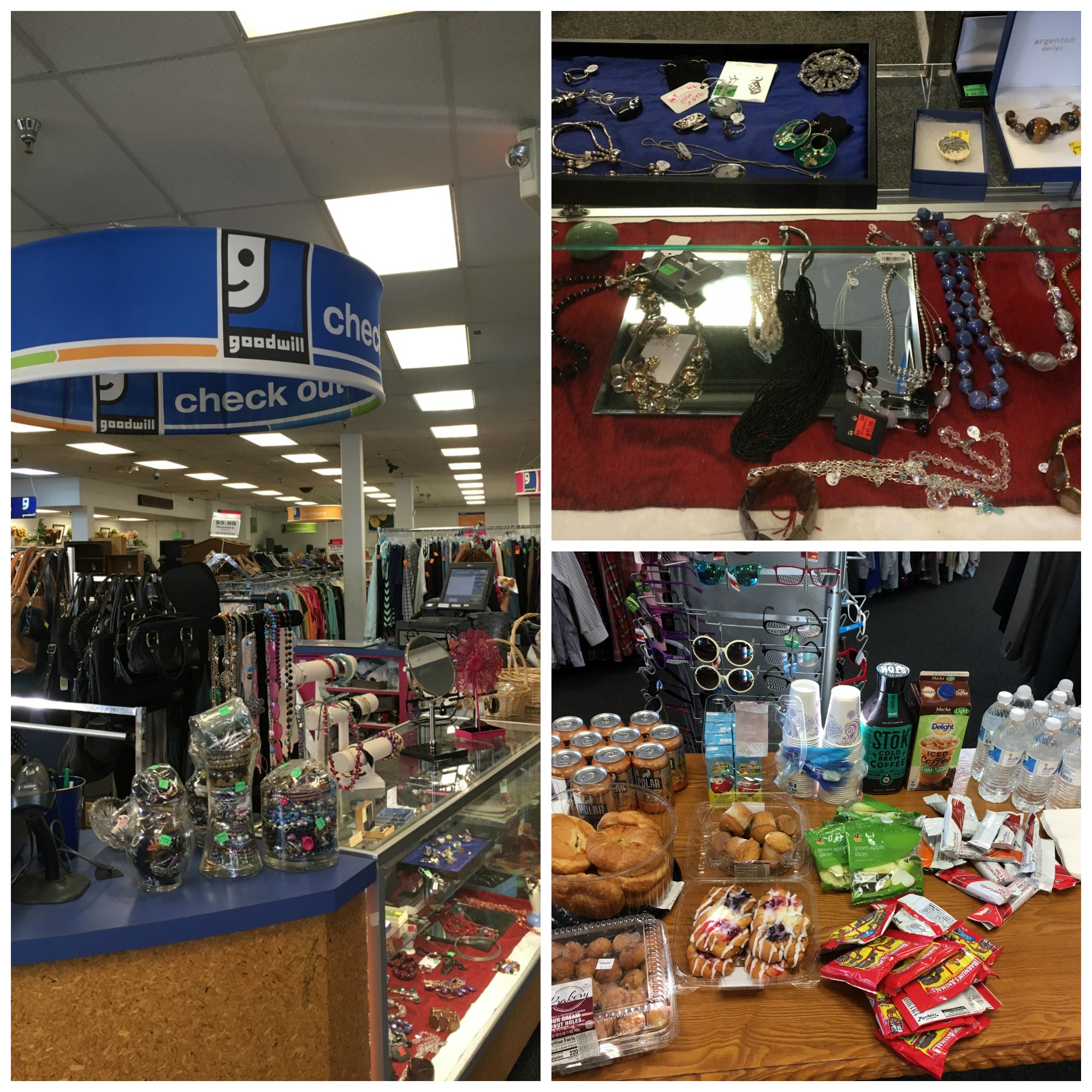 Upon entering the store, I saw racks packed with gems galore. Although the Meetup started at 8 AM on a sunny weekend the energy was bumping and carts were full of designer and name brand gems. My cart, in particular, was filled to the brim with name brands like Rebecca Taylor, Cloth & Stone, and J Crew. I found SO many beauties that I'm dedicating an upcoming post to my February Goodwill finds alone!
Here are some snapshots of goodies and attendees that were spotted while we were on the hunt! Many regular fashionistas came out but I was happy to see new faces in the mix from the Arlington neighborhood as well.
Even another one of my housemates came out to the event! She knows I host them every month and decided to join. She LOVED this event and walked out with a cart full of excellent finds such as skirts, dresses, and furniture.
As you can see, one new-to-the-Meetup group attendee found a brand new Dooney bag for well under the retail price; brand new with tags!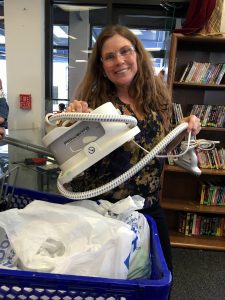 Also, one of our friends and frequenters, Kat, scored this top-of-the-line steamer in like new condition. I need one!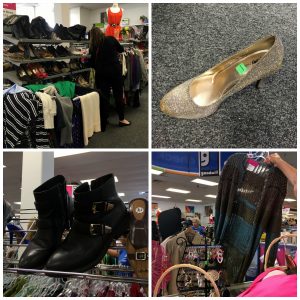 I had an amazing time at our Meetup as expected. It's always such a pleasure to meet like-minded individuals who love style and shopping with smarts. There's honestly nothing better than searching for treasures and connecting with new people all while contributing to a great cause and providing job opportunities in the community.
Come to our next Dale City March Meetup if you couldn't attend this one! I assure you, you won't be disappointed. Sign up here!

If you're also interested in seeing even more of the scoop on this Meetup, visit my Facebook page. I posted some fun videos!