Many of us spent the recent Labor Day holiday enjoying time with family and friends. Continue to spend together long after the holiday is over by doing DIY projects together. There is something special about transforming a thrift store item with a loved one or two because it combines your energies, is creative, and is rewarding to see the fruits of your collaborative efforts.
It was so great to be able to work with the amazing individuals and families featured here. DIY is such a great way to make new memories!
Upcycling makes for a "grand" time together
Tamara puts the "grand" in grandmother for sure! She wanted to give her grandchildren, Sam and Belle, a unique experience that would be creative and fun. She turned to upcycling as a way to connect with the little ones for a time of making art and sharing laughter.
Here's how YOU can make it happen:
1. Make it a family adventure by shopping together at Goodwill for cool items for only a buck or two.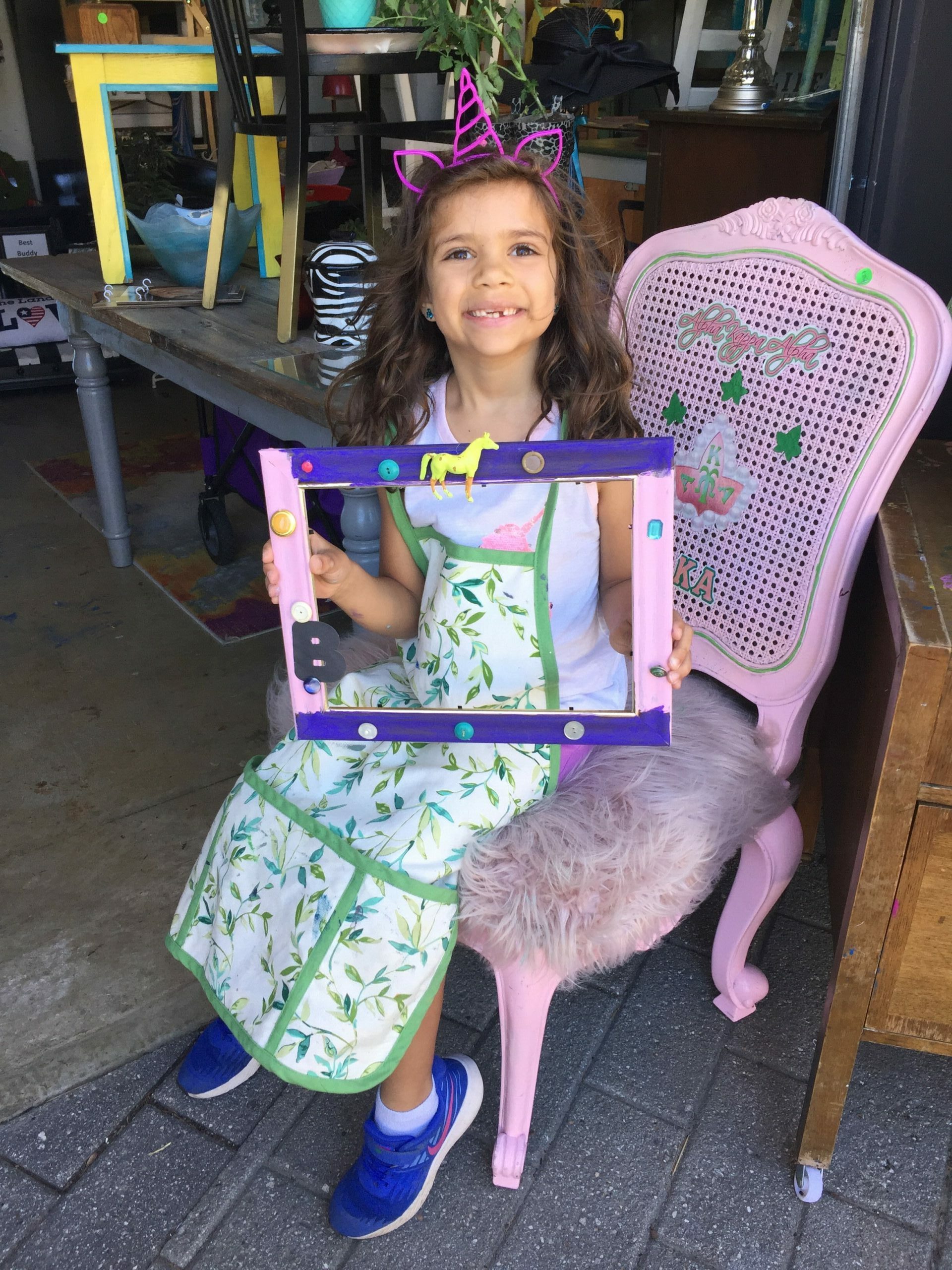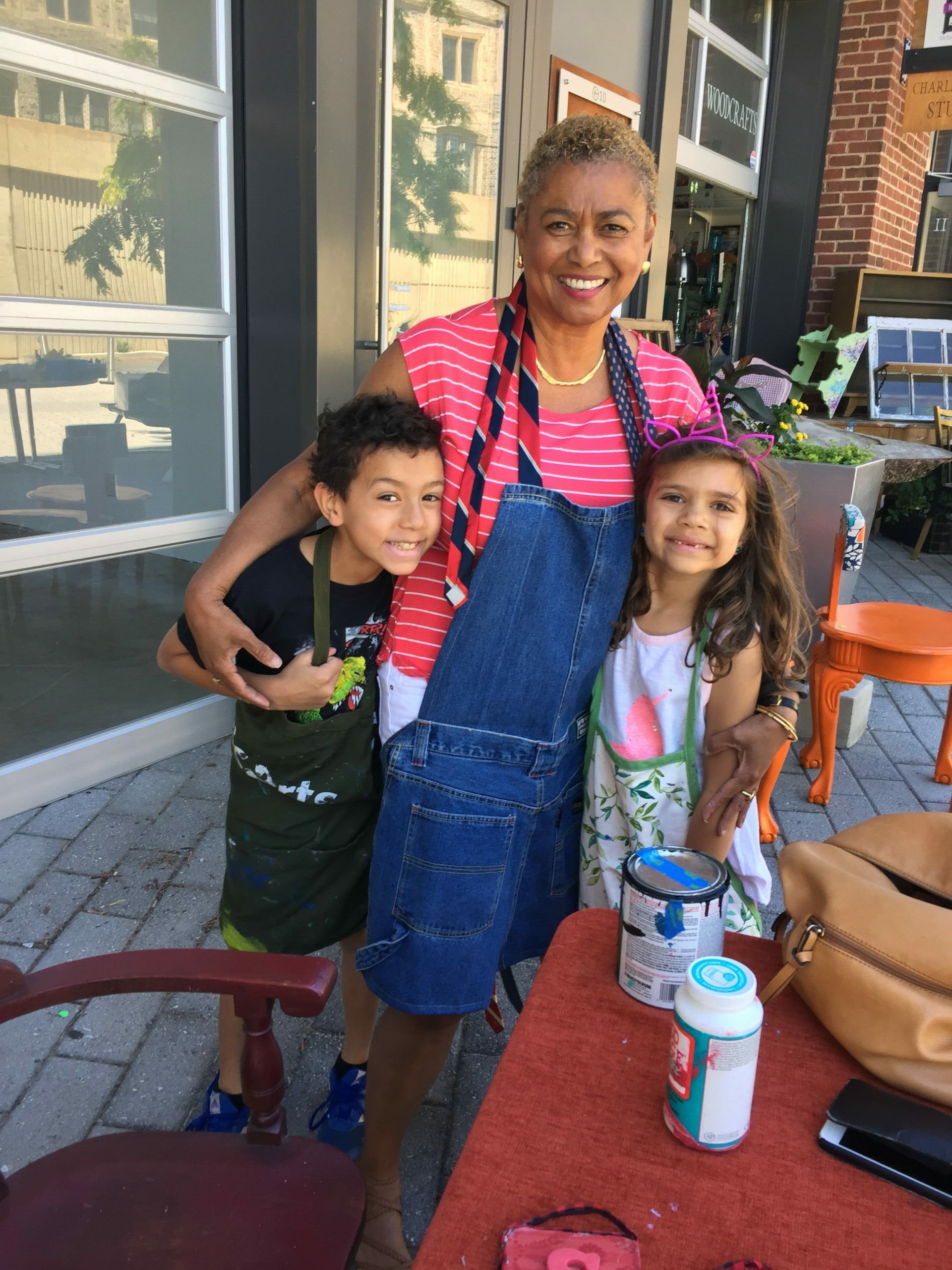 2. Inspire your kids to look at everyday items in out-of-the-box ways as you walk the aisles.
3. Set up a worktable outside so everyone may sit together.
4. Have craft supplies like paints, glue, stickers, scissors, and paint brushes handy.
5. Give participants a time limit—like an hour—to complete their projects so they stay focused.
6. When the time is up, have each person show their transformed items and tell how they did it.
Mother & son take a journey
Laura and Liam had the perfect project for their mother-son transformation team. An old family trunk, which traveled many miles with loved ones over the years, was ready for its new life as a funky coffee table. Together, they planned, prepped, painted, and papered this piece that was already overflowing with family stories. Upcycling gave them the opportunity to share a new road of collaborating and creating. This heirloom trunk now graces their living space to collect new memories as loved ones gather there.
Here's how YOU can make it happen:
1. Remove the top of your old, wooden trunk to use for a future DIY project.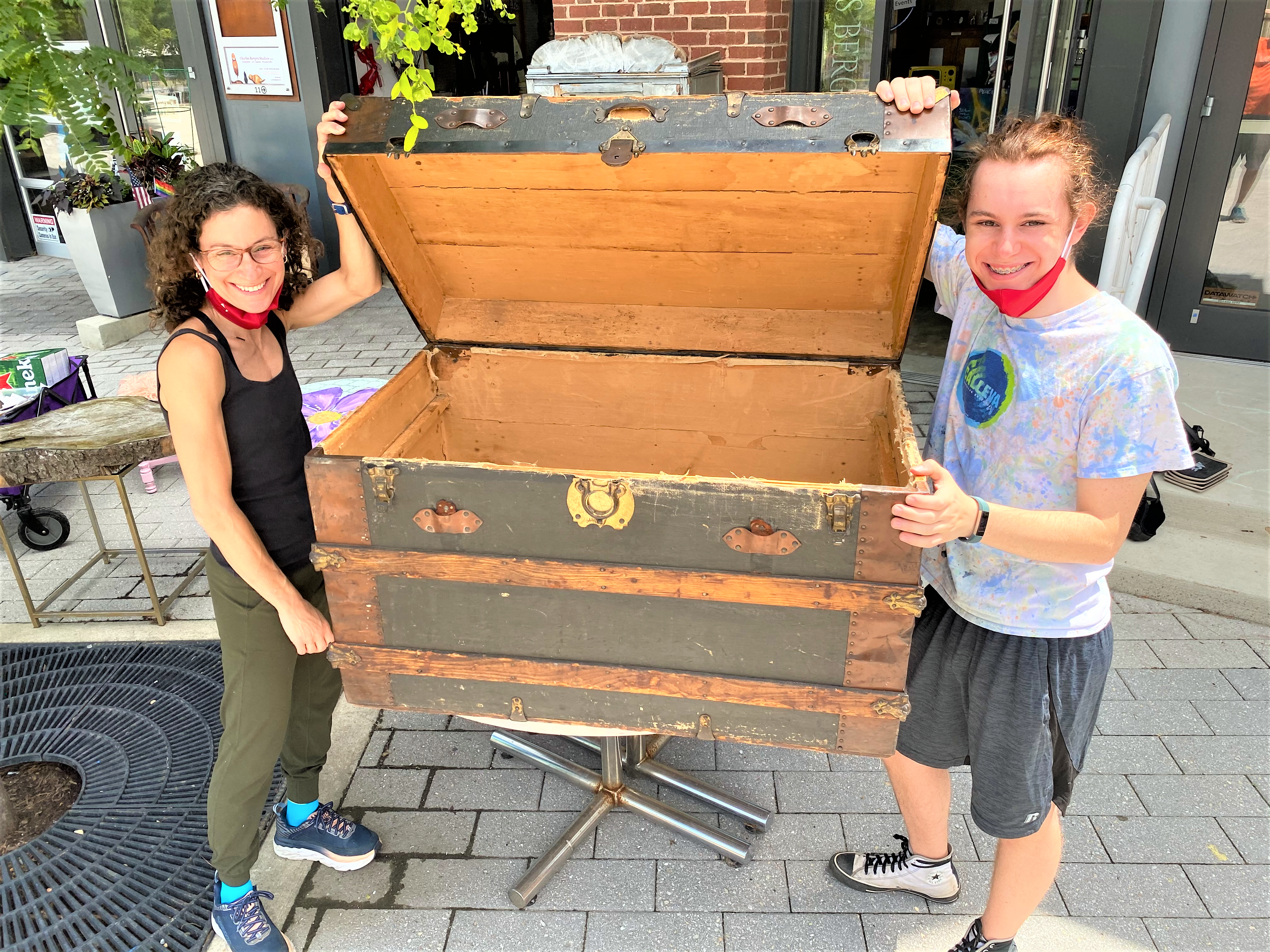 2. Paint the outside a vibrant color; hold off from covering over special details like latches, hinges, tags, or stickers.
3. Raise it up by securing short wooden legs to its bottom section.
4. Personalize the inside by "decoupaging" maps of places you have been to bring back fond memories.
5. Order a tempered glass top online and position it on top as a place to set drinks and other items.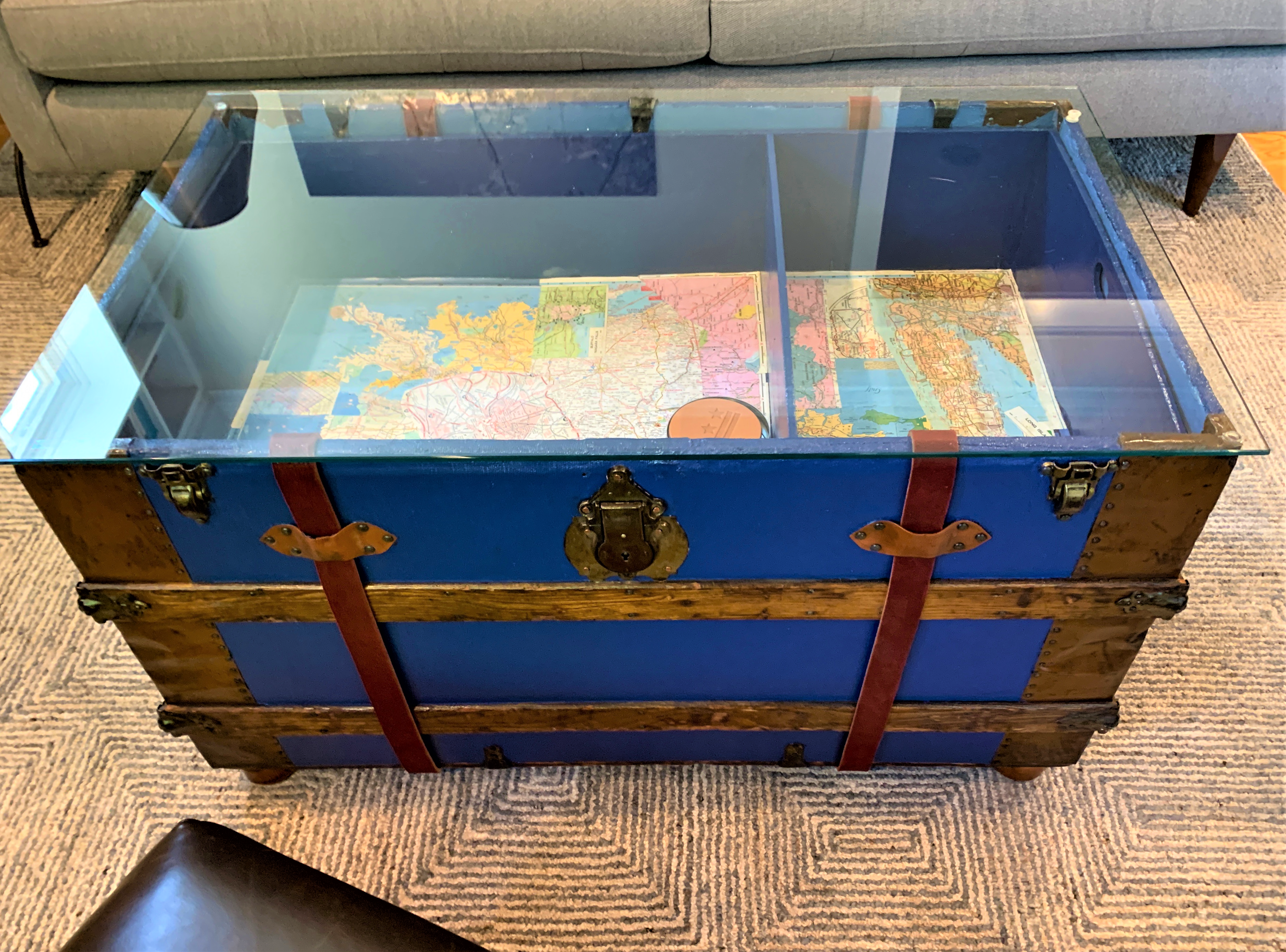 Make a mountain of memories with an embellished frame
My family vacationed in Colorado's beautiful Rocky Mountains. While enjoying Mother Nature's amazing creations there, my Mom Barb and I collected pinecones, pebbles, twigs, and other items which we used to turn thrift store picture frames into keepsakes to hold pictures of our adventures.
Here's how YOU can make it happen:
1. Look for small items to collect while you are sightseeing or hiking. Seashells, sea glass, leaves, and acorns are good options as well.
2. Spray paint a flat-surfaced, wooden picture frame to create a neutral background.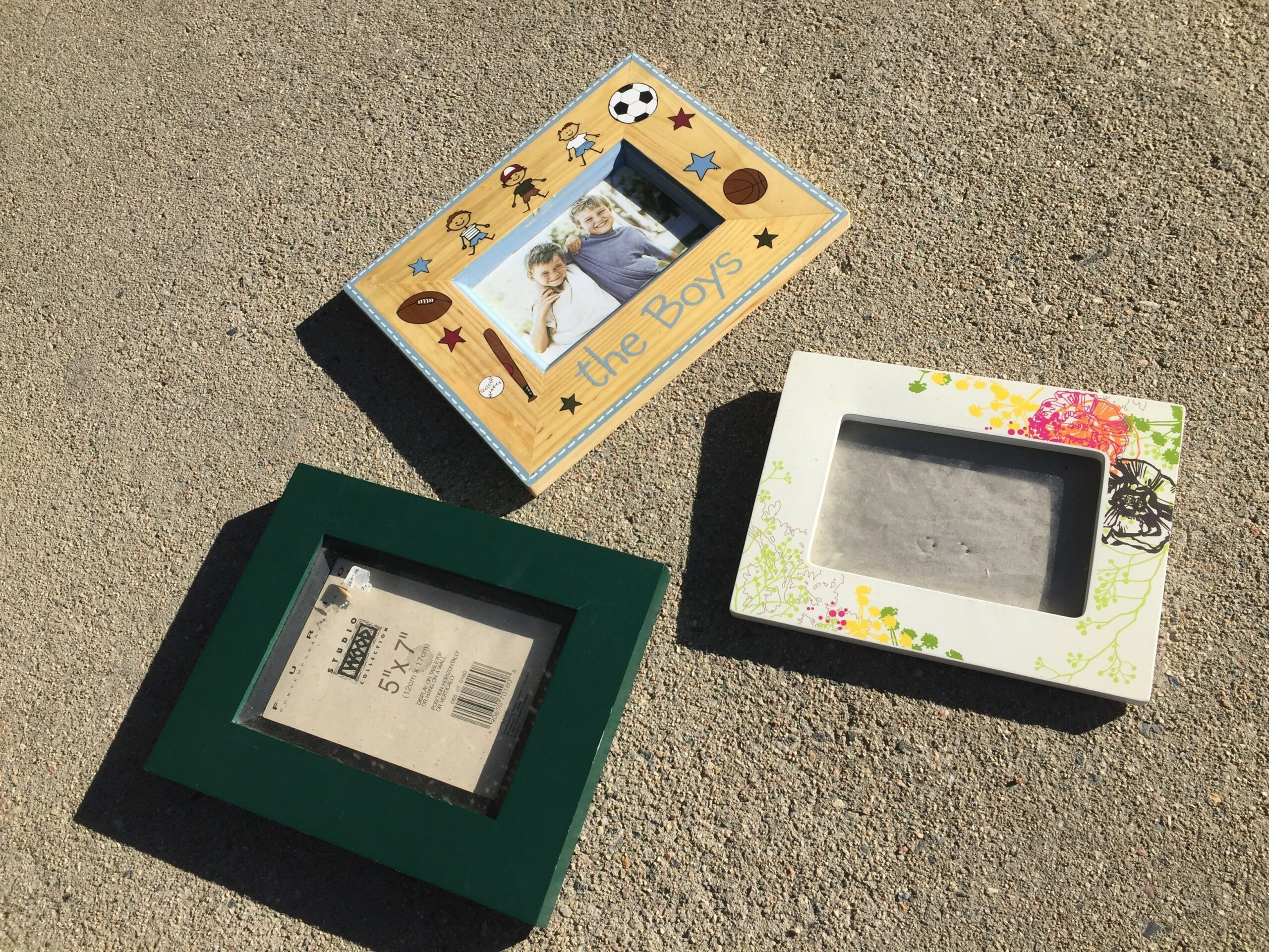 3. Glue your collected items on your frame with a hot glue gun.
4. Pick a favorite trip photograph to print/order then insert it into your embellished frame.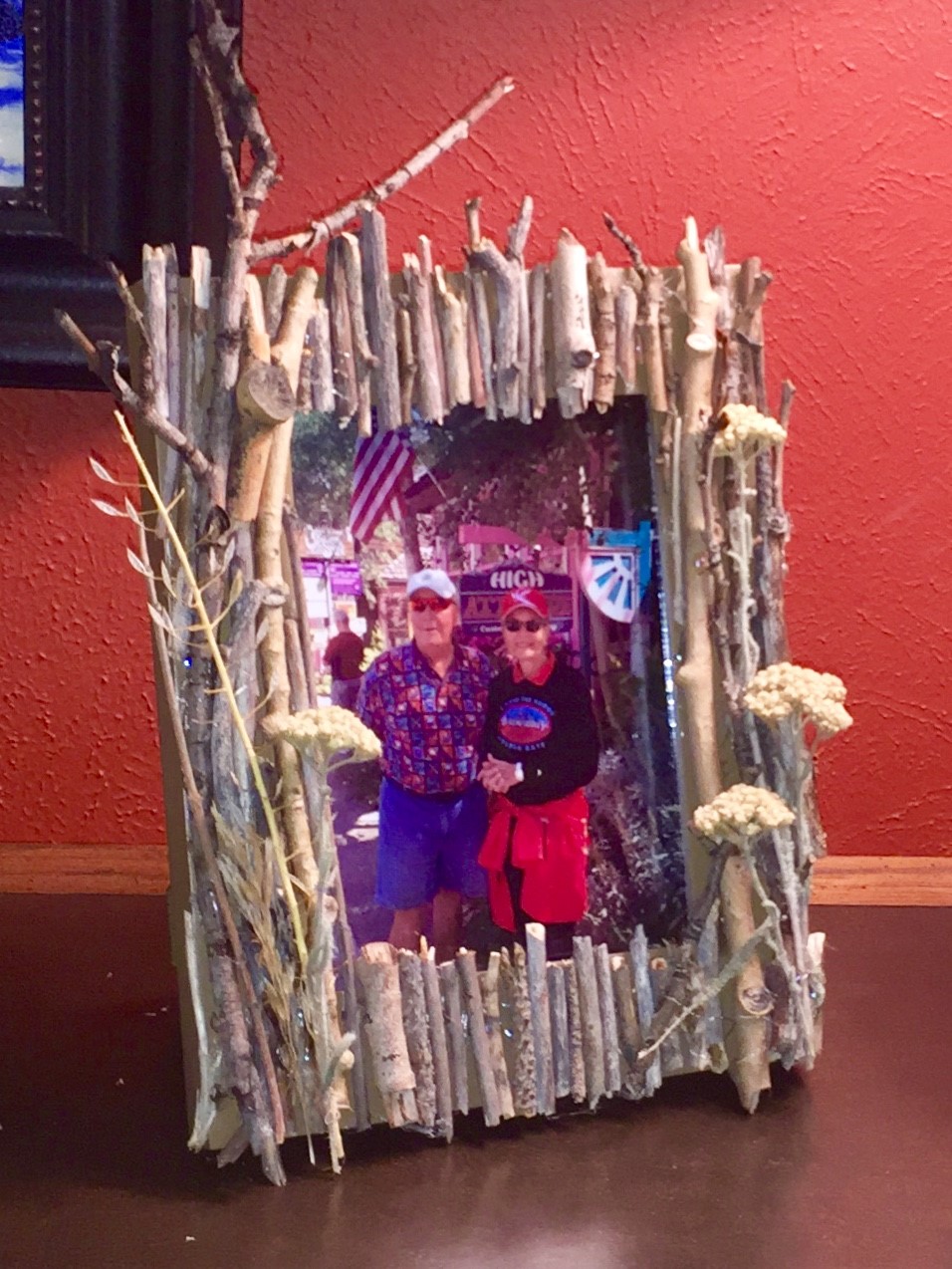 Create the letter "B" when you want brothers to bond
Here's a creative activity that spells fun using the letters D-I-Y for sure! My brother Todd and I repurposed letters from one of his art and design projects (he is an architect). We created a mismatched yet colorful collection of block letters that spelled out a totally fun time together.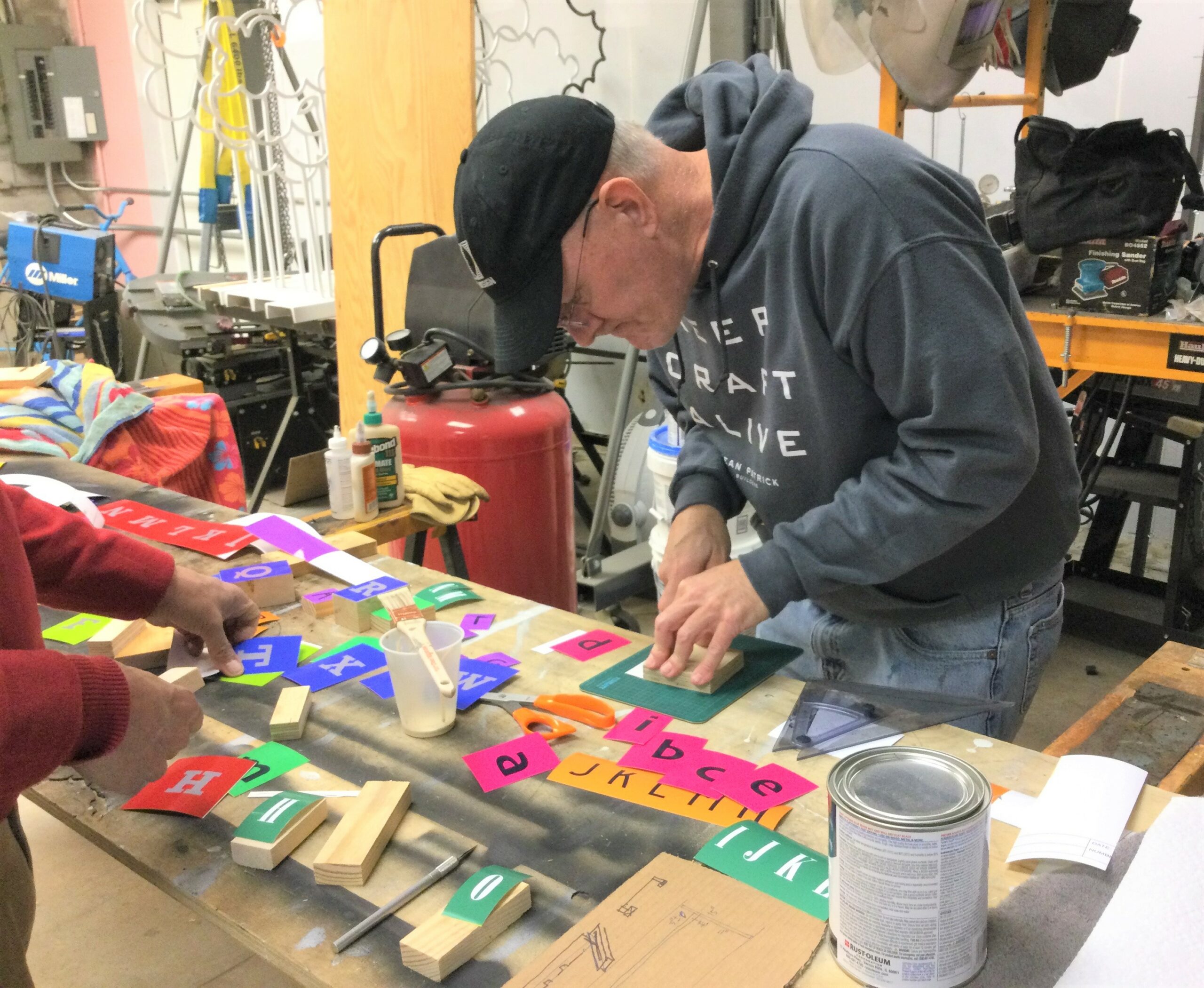 Here's how YOU can make it happen:
1. Clip big letters from magazines, cardboard political signs, and newspaper ads.
2. Trim scrap wood pieces into smaller pieces/blocks then sand all edges to smooth out cuts.
3. Glue a single letter on top on a wood block that is a little smaller than the letter and paper around it.
4. Flip over the block with the letter on it (after it dries).
5. With a sharp craft or Exacto knife, cut away access paper along the edges.
6. Spell out words like Love, Hello, Welcome, and Share or put them together to spell family members' names.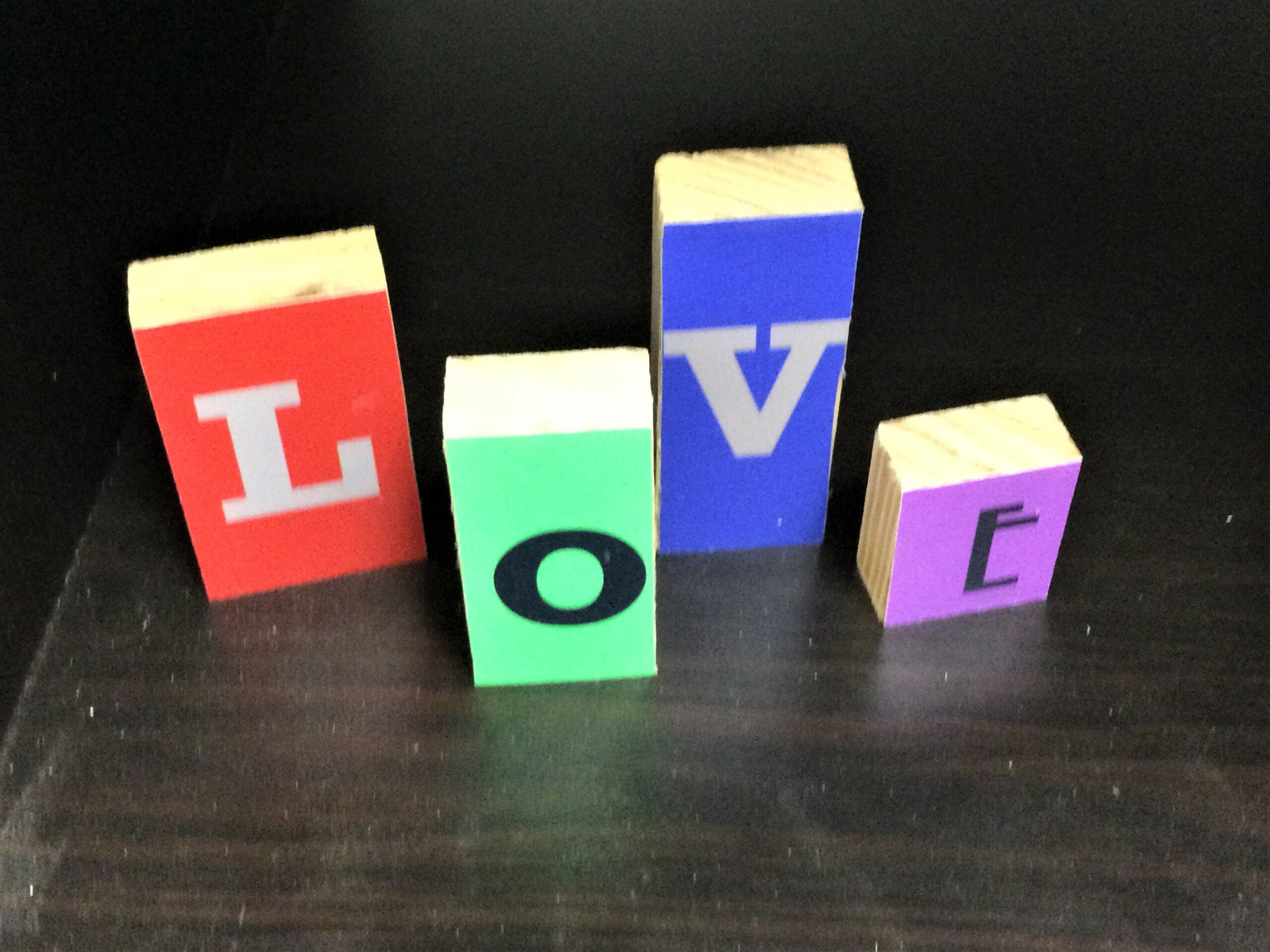 How have you upcycled/transformed/repurposed Goodwill finds and other items as part of your family & friends' fun? We love to see the ways that you get creative while connecting!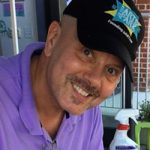 Tim Kime
Artist, Motivational Speaker, Life Coach
Tim Kime is an artist, life coach, connector. He is President of Kime Leadership Associates offering executive coaching, meeting facilitating and motivational speaking. He is also Chief Creative Force of Transformation Junkies which upcycles furniture and other household items into functional works of art. He combined his two passions—unleashing the potential in people and transforming items with the launch of the Art of Possibilities Workshops. These workshops are part upcycling, part dreaming, part goal setting.