Remember this sweater, fashionistas? Last month, I gave some tips on the
best time to find fall sweaters
: during the summer. Now it's time to whip them out, and I'm pleased to share this fabulous beauty with you.
Today's stellar find is a large White House Black Market, brand new with tags, sweater cardigan that's perfect for this fall season. It's made of a cozy and luscious acrylic material with sequins embellishing the collar area and originally retailed for around $100. The fabric is interesting for it's composed of black and white thread, conveying a salt and pepper texture…in a good way though!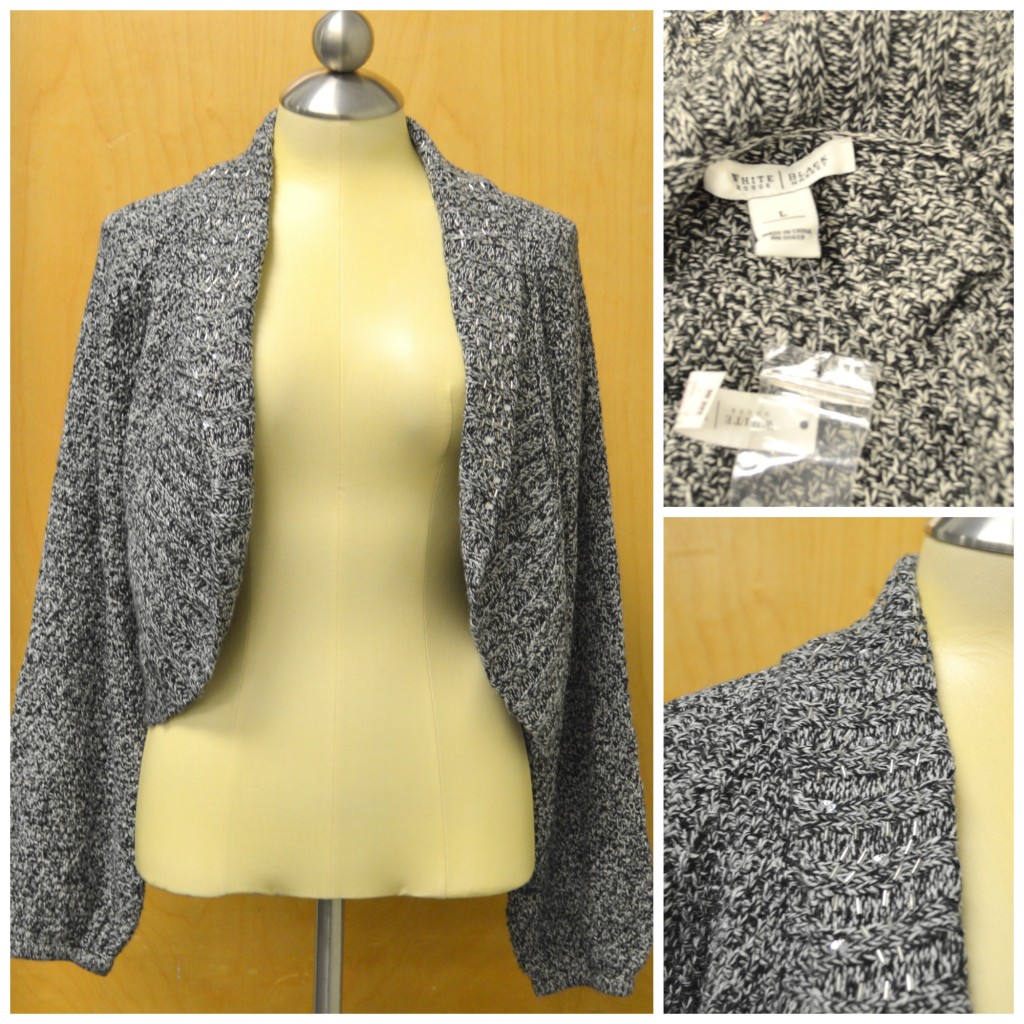 To really make this outfit complete,  a cute pair of black booties immediately comes to mind. If you want to look a bit more feminine, a small heel or wedge will do you wonders. They're comfortable, give you height, and come in all different styles. Lace-up, slip on….they will all do you justice.
In contrast to smaller boots, high heel or no-heeled ones would look sexy and sophisticated with a skirt or tight black denim jeans. Maybe even jeans with leather panels? Oh yes. Anyway, boots like these are appropriate the office, all while giving you some length on the leg.
If you dare, a colored boot would look so cute with today's gem! I wish I owned a pair of plum boots because they'd really complement the colors in the cardigan. Plum is a color that isn't too bright, it's almost neutral.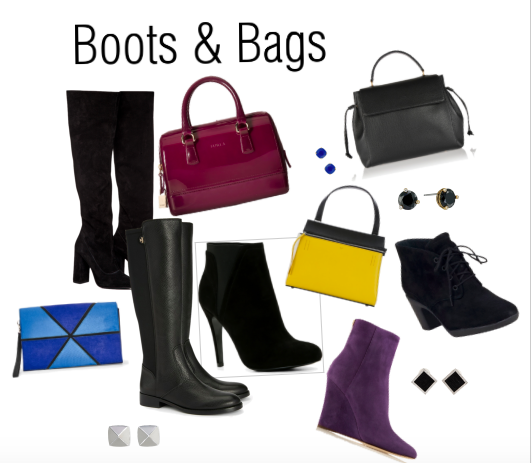 Every girl loves a nice handbag! If opting for a mostly black look clothes and shoes wise, I'm all for bringing in some funky colors with your handbag. Yellow, bright rich blue, and cranberries are all colors that I could picture wearing with this cardigan. None of those shades are too out there and tacky – for a classy woman, they're perfect.
Because this cardigan sweater is cut in such a way that isn't too this or that, a handbag of any type will look just fine. A tote for work would be incredibly practical, and a nice small clutch will keep your evening light and effortless.
With any handbag or shoe, I'd wear this cardigan in a mostly all-black look. The color never fails to be super sleek and chic but is also very versatile and practical. When I wear all-black, I feel like an art gallery owner!
How would you style today's My Goodwill Find? Tall or short boots? Would you style this beauty in an all-black look, or add pops of color?