I will continue to say it….you can discover and thrift anything at Goodwill, even eyeglasses! As I have gotten older, my eyesight has gotten worse, and finding affordable frames can be difficult and expensive.
Did you know that you can buy prescription eyeglasses and ask your optician to adjust the prescription to your eyes? How cool!
Last week, I found myself browsing the eyeglass basket at the South Dakota Ave location. I first spotted a black and white polka dot case, which is my favorite color and design combination. I opened the case to discover a pair of emerald green round frames from SEE Eyewear, who describes themselves as "the purveyor of eclectic eyewear in the country." I have seen the SEE store in the Georgetown neighborhood of DC, and love their frames, but not their prices, so this was an awesome find.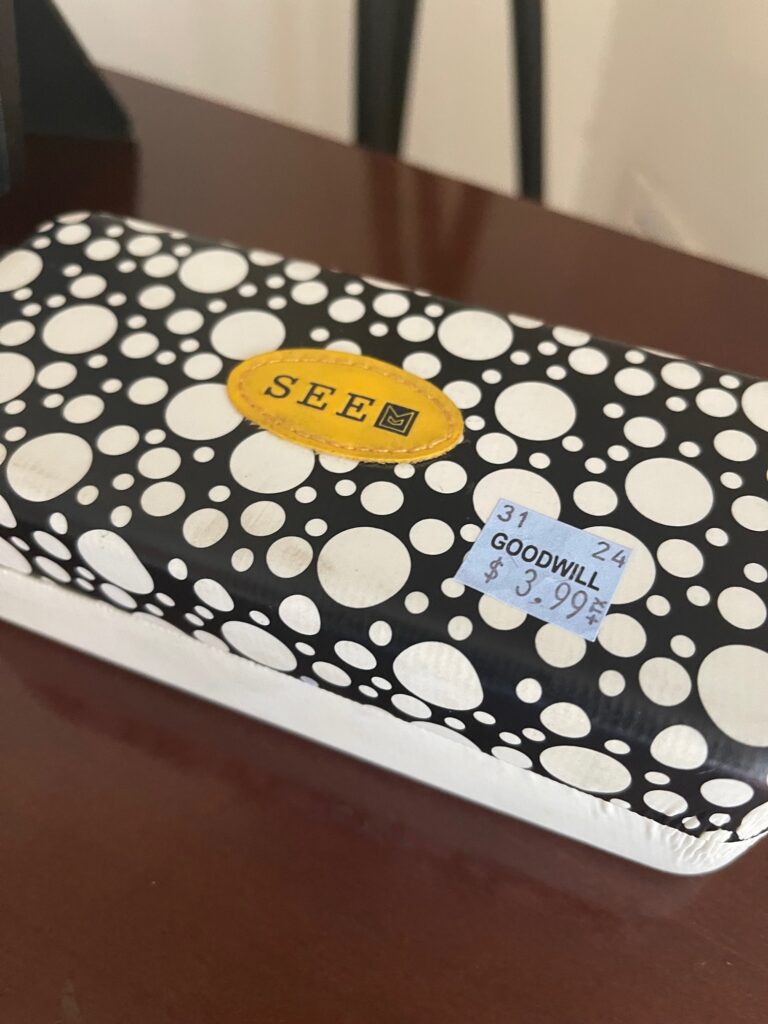 I found a mirror to try on the frames, and could not see anything with the current prescription. However, I loved the frames and thought they would be fun for the upcoming Fall season.
According to the SEE website, a pair of frames retails for around $300.00 and I found a pair in perfect condition for $6.99 and a coordinating case for $3.99. I was blown away! Within the next few months, I will have an eye exam and transfer my prescription into my new glasses.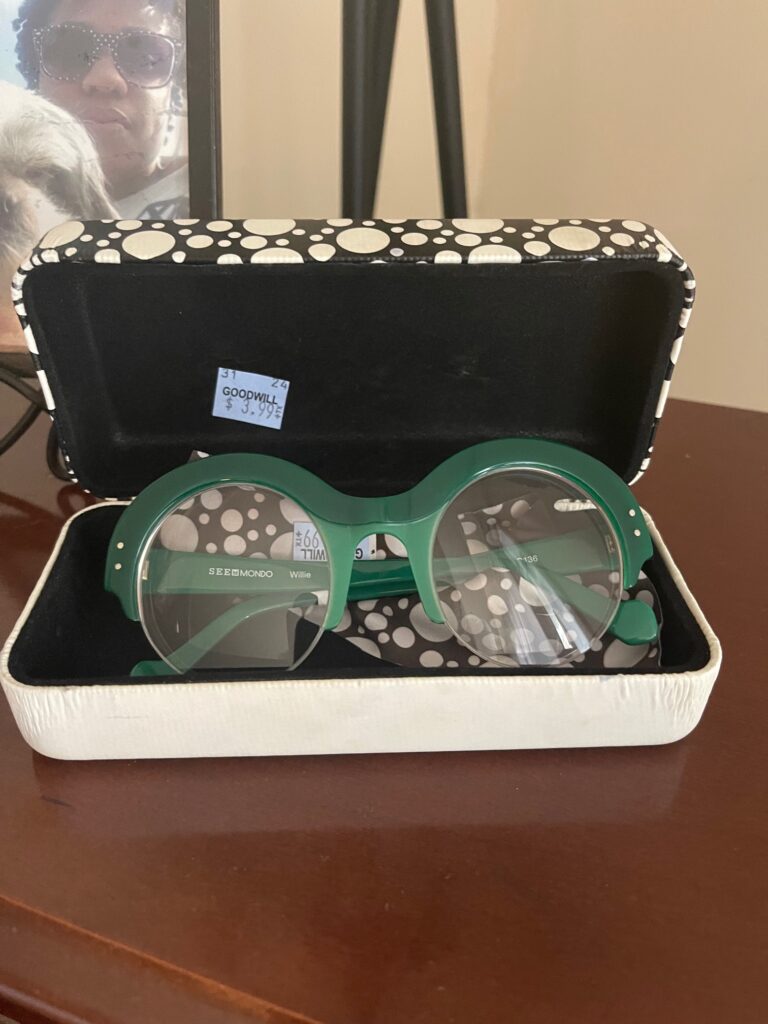 I never thought to donate eyeglasses that I don't wear anymore to Goodwill, but it's a great idea and very sustainable. Who knows, maybe another thrifter will buy my frames and rock them!
Check out the eyeglass section usually near the registers at your local DC regional location!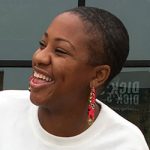 Amber Mixson
Fashion/Lifestyle Blogger
\
Amber is a 
fashion-blogging
 foodie and Instagram influencer with a passion for thrift store shopping. Her blog Eat N Style details her flair for cooking up not only tasty treats but inspired outfits as well. She has a passion for her community and is proud to serve others with her gifts. Follow her on Instagram (@eatnstyleblog) for more stylish tips and culinary adventures.