Just because Thanksgiving looks a bit different this year, practicing COVID-19 preventative measures, doesn't mean it can't still be fun, festive and eco-friendly!
Accordingly to Take Care of Texas, "Thanksgiving is a leading holiday for food waste and trash, higher energy usage, and other negative impacts on our local environment."
To have a more mindful and sustainable holiday, here are seven easy-to-implement tips that you can add into your Thanksgiving traditions for years to come.
1. Sustainable Décor
One of my favorite things about the holidays is the decorations! I love setting up my house with my family and making everything feel more festive. Having decorations made from up-cycled and sustainable materials is the icing on the cake. This year we are decorating our Thanksgiving table with a flannel garland that I made from thrifted flannels shirts I bought at Goodwill.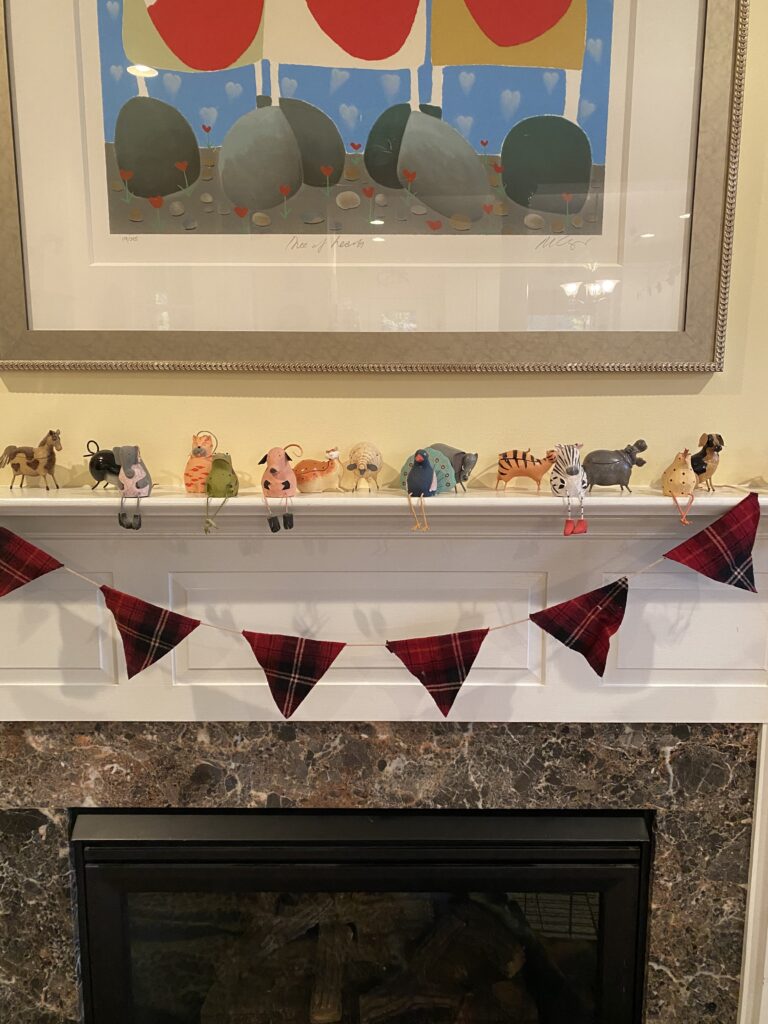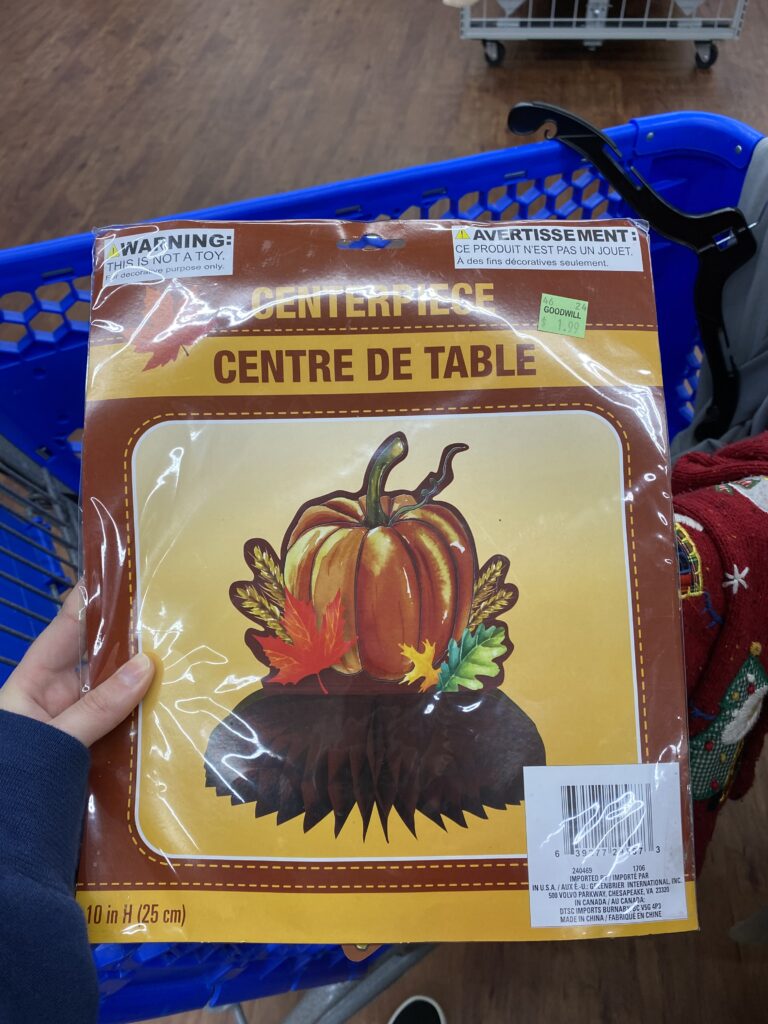 Tip Inspiration:
"Make your own: Make some of your own decorations out of non-plastic materials you have lying around the house.
Source: https://www.plaineproducts.com/ways-to-go-more-sustainable-this-thanksgivin…
2. Ditch the Disposables
Thanksgiving is a time when we should all be more thankful. We should be thankful for the beautiful world we live in and give back to it by not using any type of disposable dishes or utensils. So what if you have to wash a few dishes? At least you won't be adding to the landfills. If you're running low on serving platters and any other Thanksgiving dishes, just head over to Goodwill. They have tons of awesome holiday themed goods!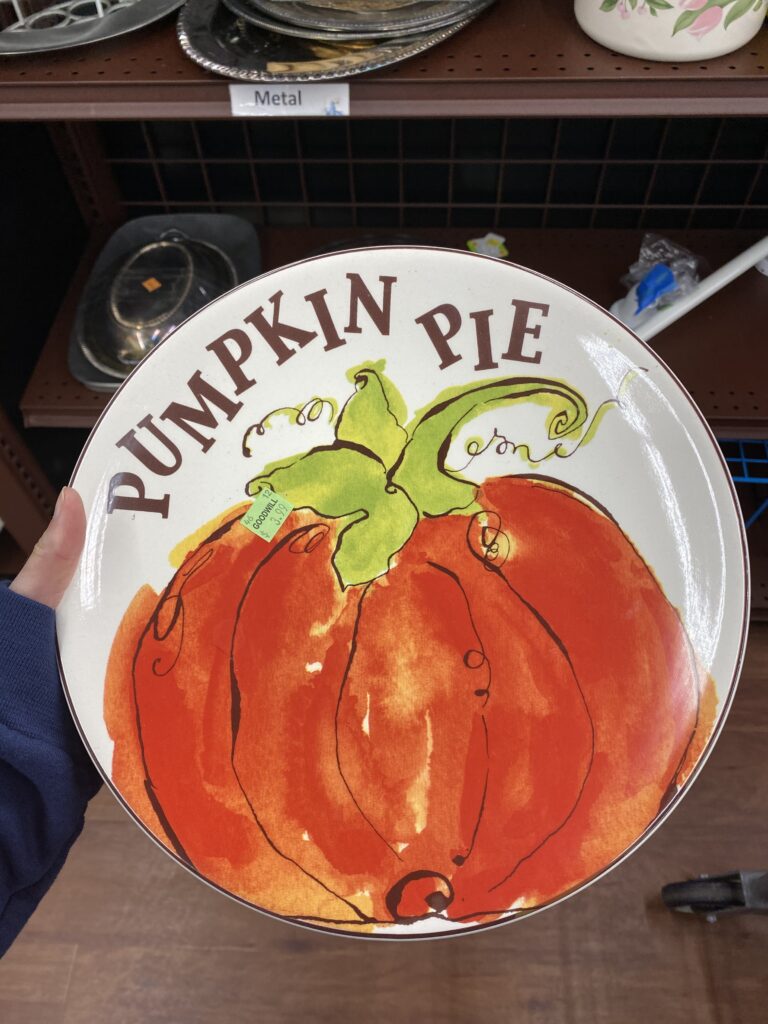 Shop second hand: Check out local thrift stores, and garage sales for some treasures that can add a sparkle to your holiday look."
Tip Inspiration:
"With so many different plates being served and with so many people at the table, Thanksgiving dinner can turn into a big pile of dishes almost instantaneously. So it's not uncommon for regular plates, cups, napkins, and silverware to be swapped with disposables for the night. While avoiding lots of plate scraping and dishwasher loads is tempting, it is not the more environmentally friendly option. All the plastic we dispose of often ends up in our oceans, contributing to wildlife endangerment and water pollution. And the paper napkins and plates we use promote deforestation, biodiversity loss, and increased CO2 emissions. So instead of disposable tableware, opt for your favorite set of dishes this year. Sure, it'll mean a little extra time spent at the sink, but you'll rest easy knowing the earth is thanking you."
Source: https://serc.berkeley.edu/7-tips-for-a-more-sustainable-thanksgiving/
3. Bring reusable shopping bags when buying groceries
When shopping at the grocery store its always a great idea to bring reusable shopping bags for the items you buy. Right now, some grocery stores are restricting reusable bags due to the COVID-19 Pandemic. If that's the case where you shop, be sure to save your plastic bags and bring them to a plastic bag recycle location which many grocery stores offer.
Tip Inspiration:
"Before heading out to your designated grocery store or local farmer's market, remember to bring along your reusable shopping totes instead of opting for the single-use plastic options at checkout. A reusable tote can be anything from your favorite branded carry-all, to a printed fold-up version. Use them time and time again, instead of tossing them after a trip."
Source: https://www.refinery29.com/en-us/eco-friendly-thanksgiving-tips-products#sl…
4.     Cloth napkins and dish towels instead of paper towels/napkins
Setting a Thanksgiving table with a linen table cloth and napkins adds an element of elegance to your dinner event (that you just cannot achieve with paper napkins and tablecloths). Now all you need is some up-cycled candlestick holders and colorful candles to finish off the look.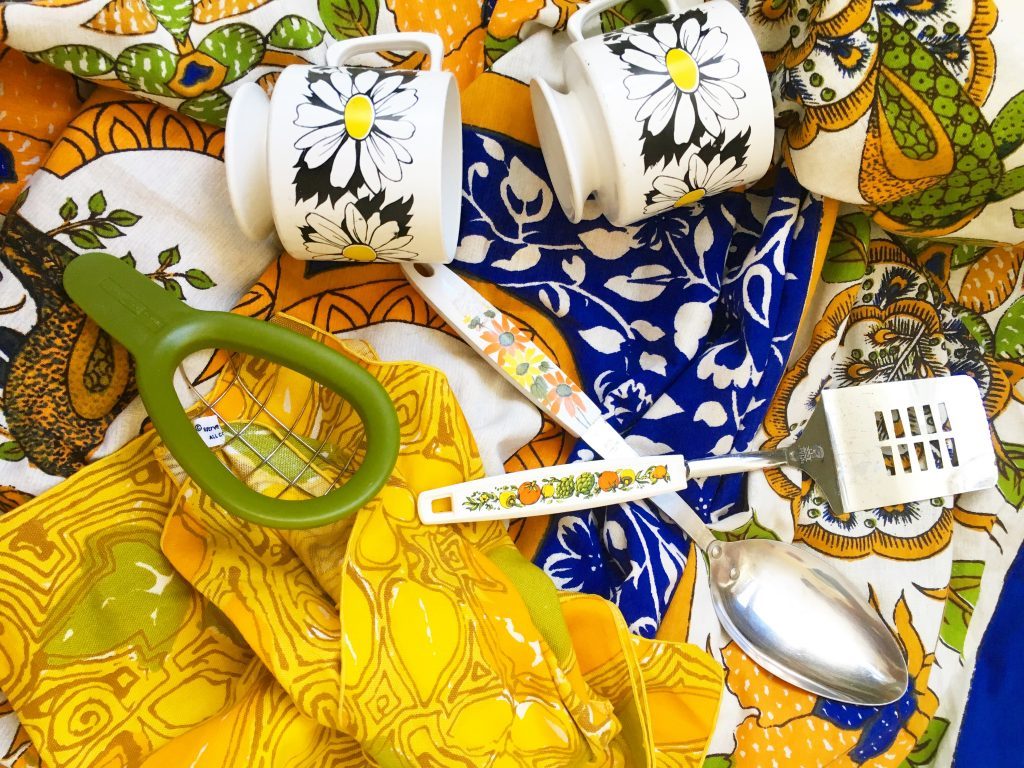 Tip Inspiration:
"Elevate your Thanksgiving table with cloth napkins. Not only do they say 'adulting!' to your family, but they also let you say your goodbyes to disposable paper napkins. Sure, you could go for napkins sporting a leafy print or a turkey, but it might be a little on the nose and they'll be out of place on your dinner table the rest of the year. Instead, choose high-quality cloth napkins in a solid color. Linen is understated, yet still special."
Source: https://www.epicurious.com/expert-advice/everything-you-need-to-throw-a-sus…
5. Travel smarter and get outside more
This year, more than ever because of the COVID-19 Pandemic, we all need to be staying close to home and celebrating in small safe groups. While it is disappointing to have to forego Thanksgiving travel plans especially when that means not seeing family and close friends, but we all need to stay well and safe. As an alternative, once the turkey is in the oven (and someone is at home keeping an eye on it), take a walk outside at a nearby park to admire the autumn leaves and spend some time in nature.
Tip Inspiration:
"Thanksgiving is one of the biggest travel holidays of the year. The impact of those trips leaves a heavy carbon footprint on the planet. With the fuel emissions of planes and cars, the easiest way to celebrate the day sustainably is to remain close to home. Use the holiday as an opportunity to volunteer at a soup kitchen or gather coworkers and friends without plans for a friendly feast."
Source: https://inhabitat.com/7-tips-for-a-sustainable-thanksgiving-celebration/
6. Rethink Black Friday and Cyber Monday
My plan this year includes both weekly Goodwill store visits so I can scoop up the treasures I know I will find their for gifts, and cutting down on the number of gifts I give to each of my family members in an effort to reduce my conspicuous consumption. I know the time and effort I spend searching for thrifted gifts will be much appreciated by my family and friends.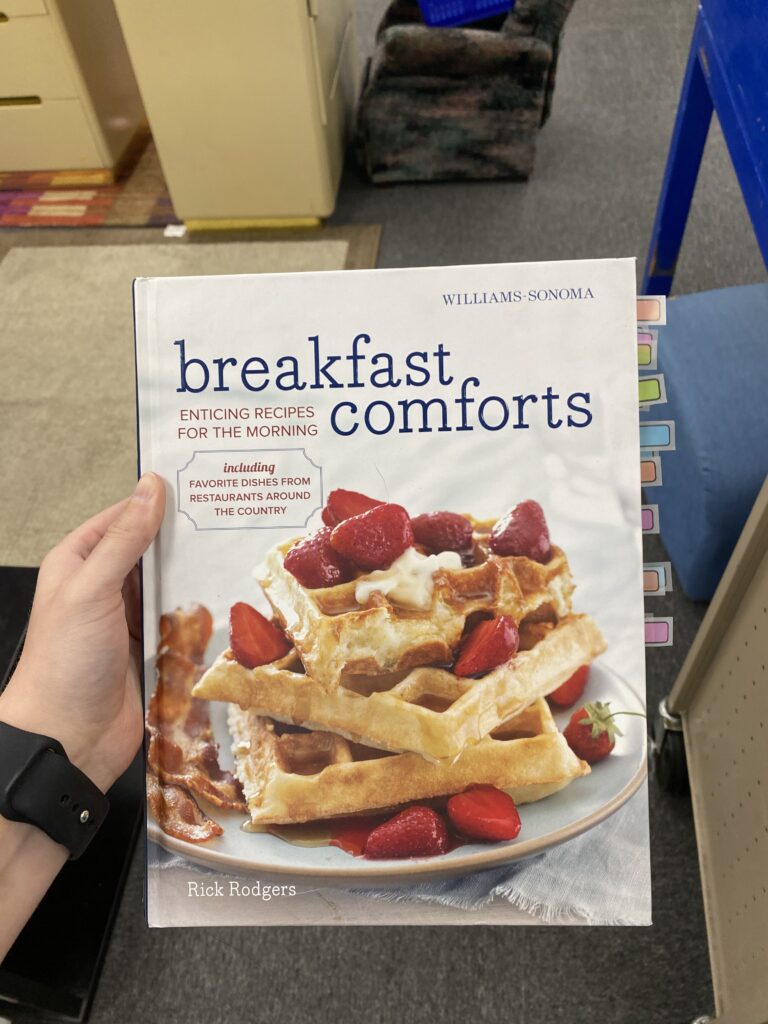 Tip Inspiration:
"Avoid unnecessary purchases. Buying less stuff helps to conserve natural resources, lower greenhouse gas emissions from manufacturing and shipping, and reduce waste in landfills. Shop for gifts at the thrift store instead. Giving older items a second life is a great way to maximize the energy and resources that went into creating each item. Thrift stores are also a great place to find unique gifts at great prices! Consider giving gifts of time or experience, or donating to charity instead of buying the latest gadgets. Look for gift fairs featuring local artisans and fair trade products. The Fair Trade designation means that the items were made with respect for the welfare of workers and consumers as well as for the health of the environment."

Source:
https://blogs.ei.columbia.edu/2019/11/20/sustainable-thanksgiving-ideas/
7. Utilize Leftovers
When it comes to Thanksgiving, I actually like the leftovers more than the main meal itself. After cooking for the entire day and eating along the way, by the time we sit down to the meal I'm almost too full to eat. By the next day, all the food we cooked seems to taste way better since the ingredients have had time to set and my stomach is empty and ready to relive the Thanksgiving feast. Since we have a long weekend for Thanksgiving, (and we do get tired of eating turkey and all the fixings for four straight days), we do focus on recipes to use up any leftover ingredients, and change up our weekend menus.
Tip Inspiration:
"Inevitably, when the plates are cleared and the guests have left, you will be staring down bunches of celery, unused cans, and the squash that served as a centerpiece. Consider finding recipes that incorporate any leftover foods, and for unused non-perishables, consider donating them to a local food bank."
Source: https://www.reformaustin.org/environment/sustainable-thanksgiving/
About our Guest Blogger: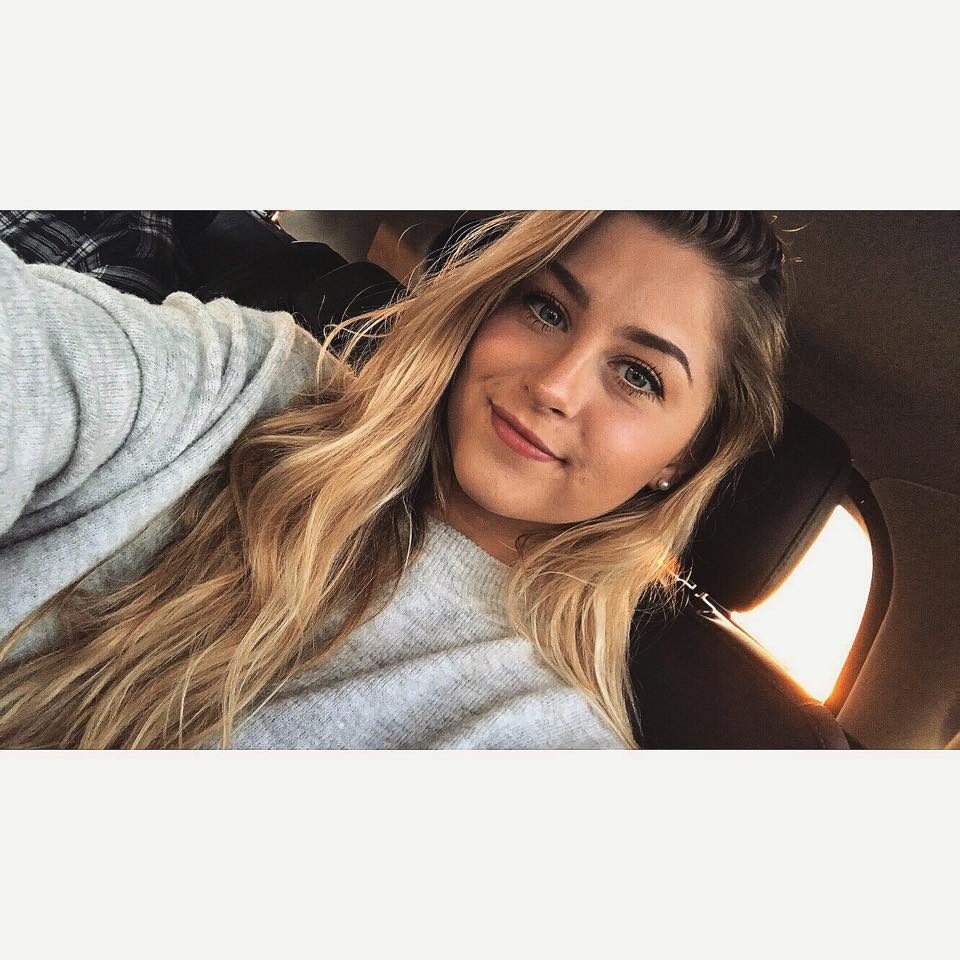 Callie Ottinger is a senior at Marymount University where she is pursuing a degree in fashion design and anticipates graduating this coming May 2021. She is particularly interested in sustainable and ethical fashion and loves spending time thrifting and up-cycling clothes particularly from Goodwill retail stores. Her interests also include rescuing dogs (she has four in her family), sewing, cooking, playing guitar, and following sustainable fashion trends on social media.