Save money and the planet this Halloween by using everyday Goodwill finds for your Halloween costume! Why spend big bucks on a look that you'll wear one time when you can stay sustainable and buy pieces (whose proceeds go to a great cause) that can be worn year-round?!
I recently ventured out to the North Rockville, MD Goodwill to search for some items that can be integrated into popular2022 and timeless Halloween costumes. After embarking on this activity, I quickly realized that with a little creativity and an open mind, any Halloween look could be created with a simple Goodwill find!
Here's what I uncovered!
Let's start with looks from one of my favorite shows, Stranger Things!
I fell in love with the styles of multiple characters from the season that was released this year – especially vibes from Argyle and Eddie Munson.
Argyle is my spirit TV character. With a vibrant 80's vibe, he shows up with funky flair in every Stranger Things episode in which he appears. If you, too are thinking of dressing us as Argyle, look for the following at Goodwill (as shown below):
Funky pants, button-up shirts
Vintage tee's
A cool hat or visor
80's style shoes such as Converse or Vans
All of the elements pictured below totaled around $30. The best part? You can wear every item during throughout the fall too!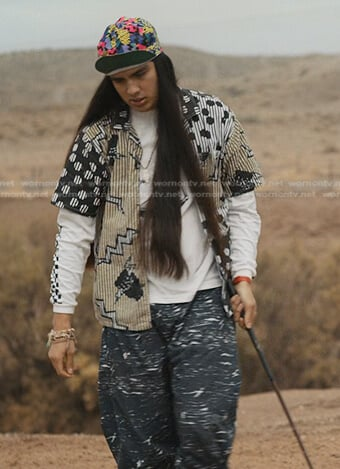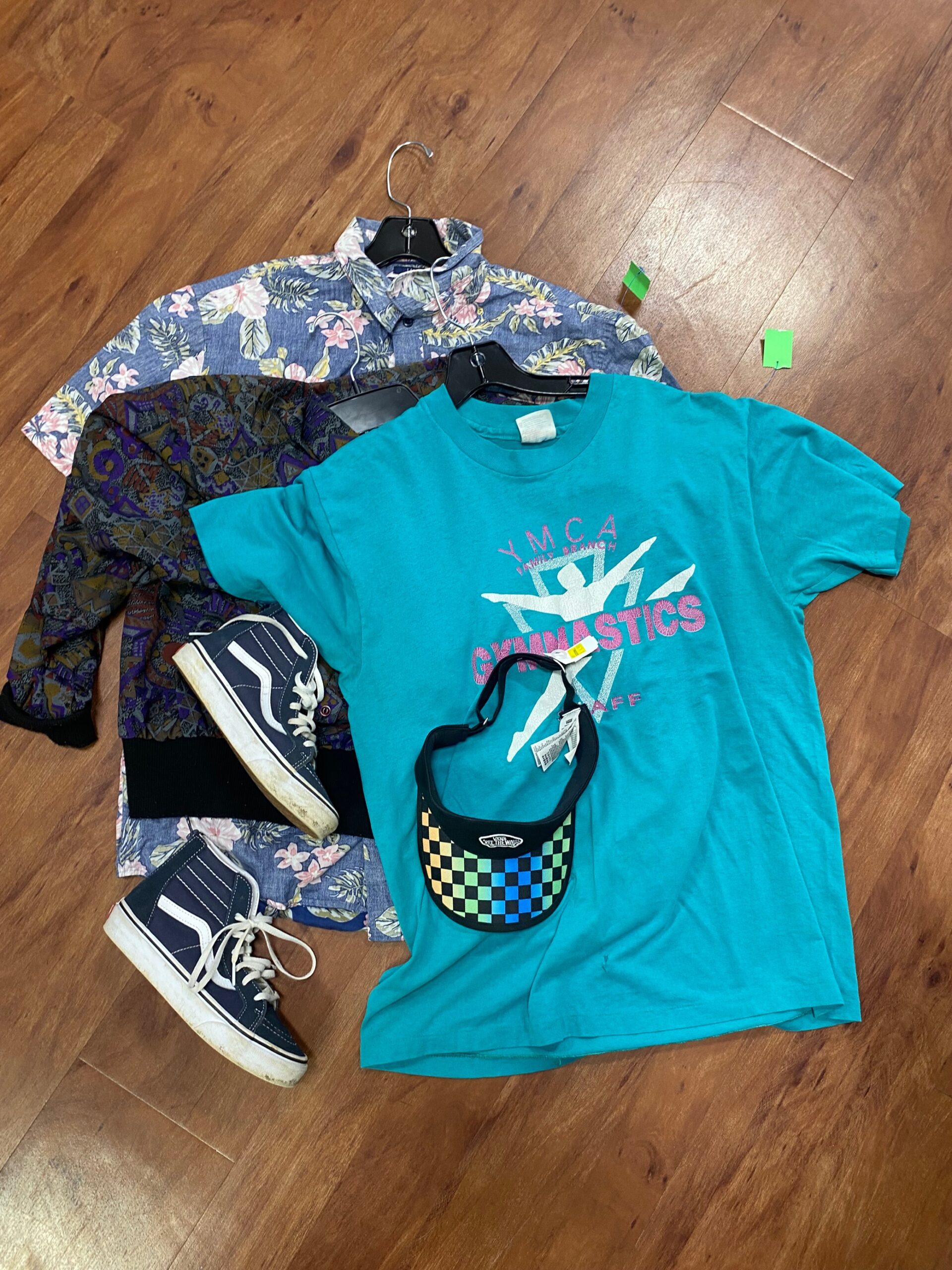 Eddie Munson
A classic Eddie Munson costume needs a classic denim jacket! For a low price at Goodwill, you can snag one of these for October 1,2,3,4…and the 31st! A jean jacket is a fall layering staple.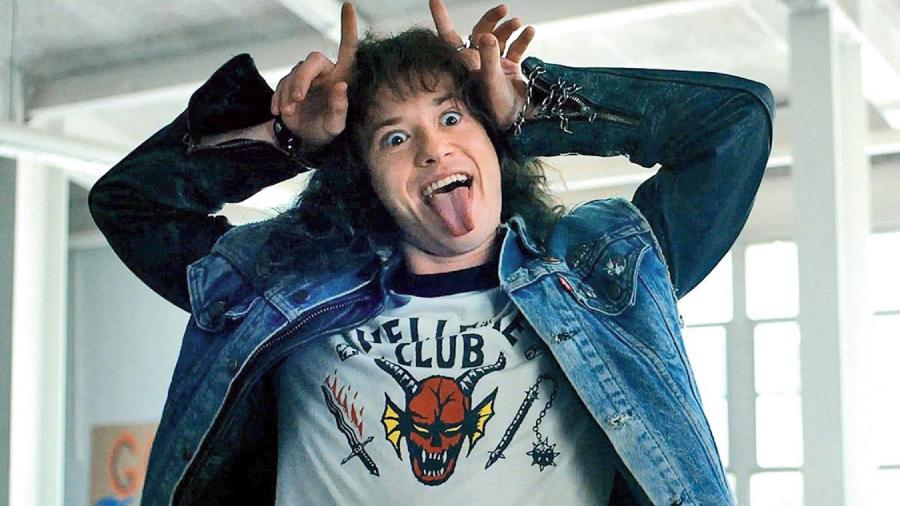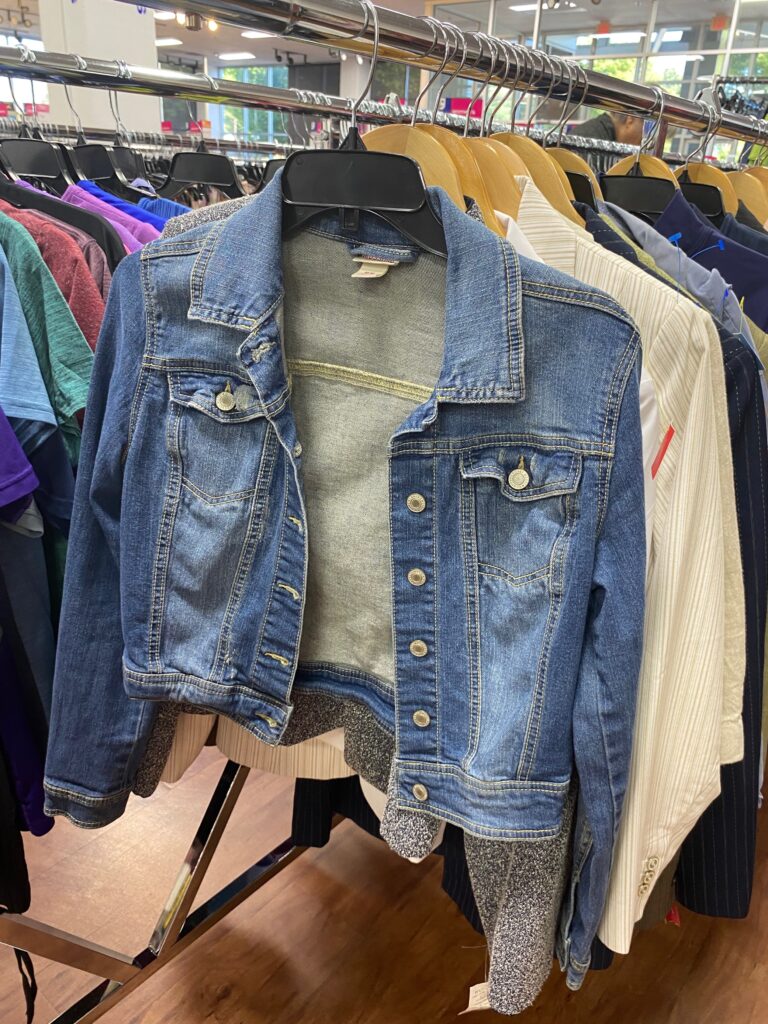 Decades costumes are timeless! Peruse Goodwill for statement pieces to keep in your wardrobe year-round, which can also be incorporated into unique '60s, '70s, '80s, and '90s looks.
Funky pants make for groovy ensembles.
Modern tie-dye = chic 70's hippie.
Vintage sequins for special occasions scream 1980s glitzy glam or the show, Dynasty!
This yellow beachy romper is the epitome of retro Roller Disco. Statement button-ups can be everything from '70s psychedelic to so '90s.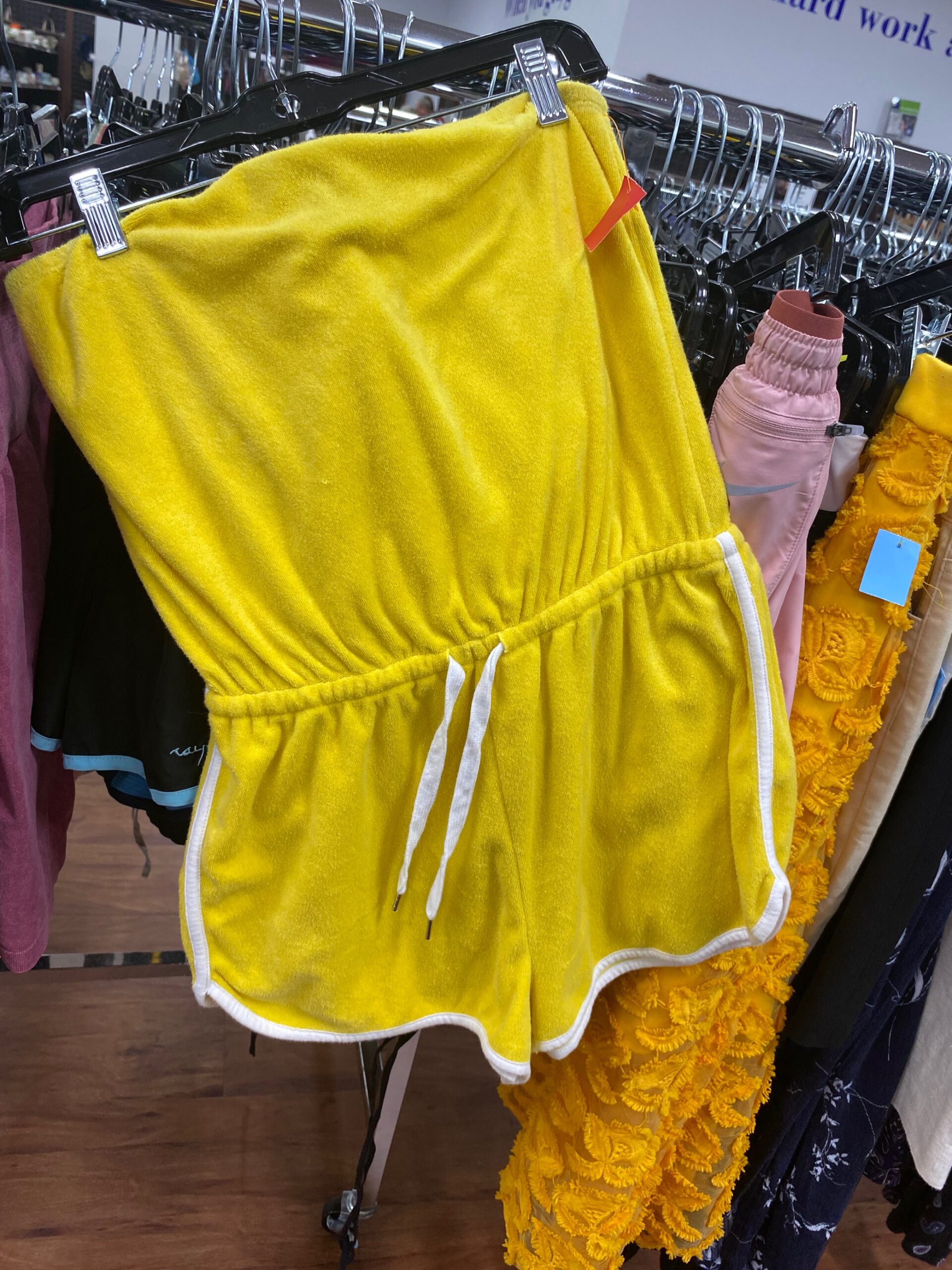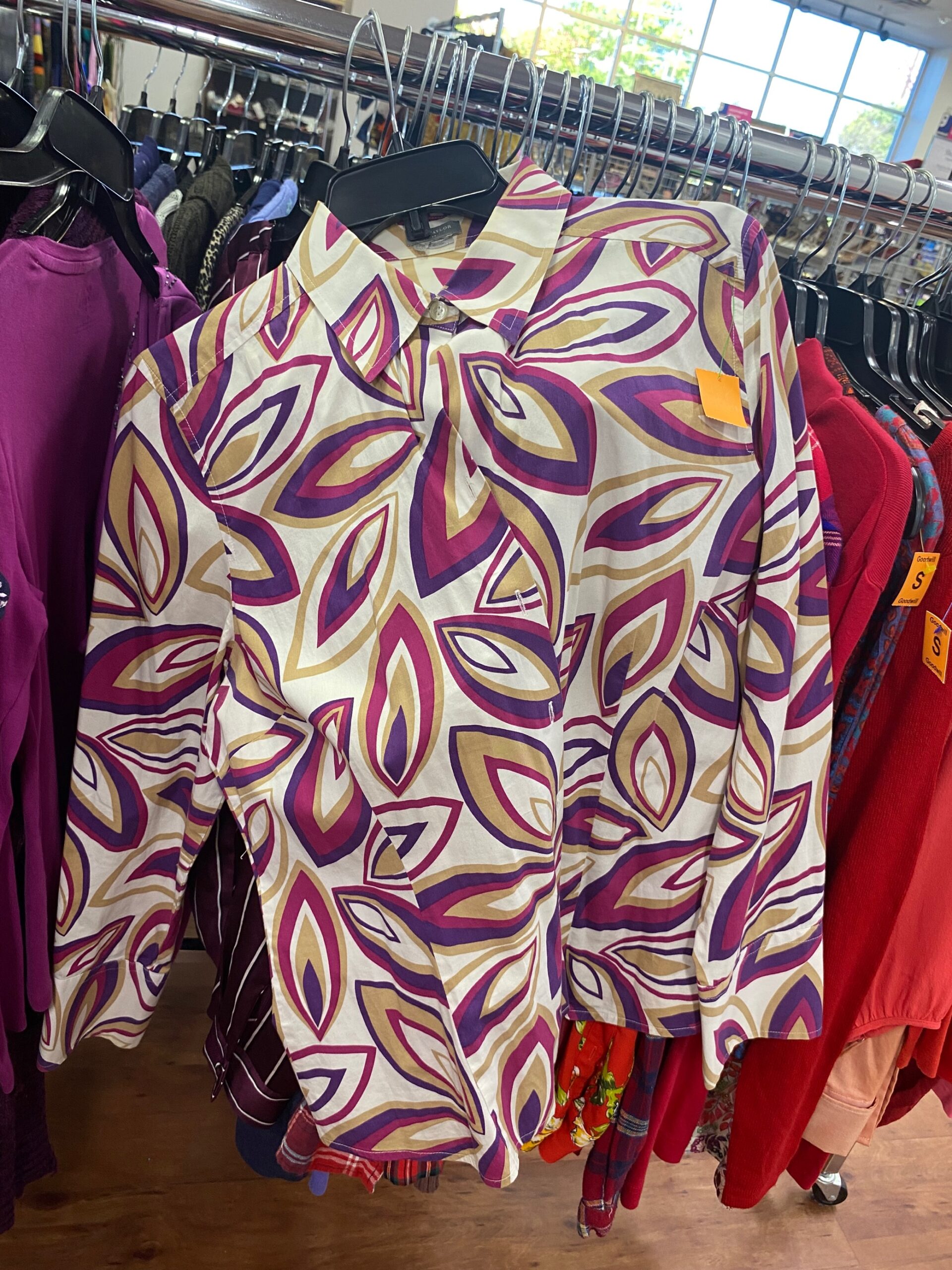 Moira Rose of Schitt's Creek, Janet Jackson, Liza Minelli, Witch, Goth…..the options are endless!
Classic black pieces are versatile for any time of the year, even if they're modern or vintage. The pieces below can be effortlessly used for the Halloween costume ideas listed above.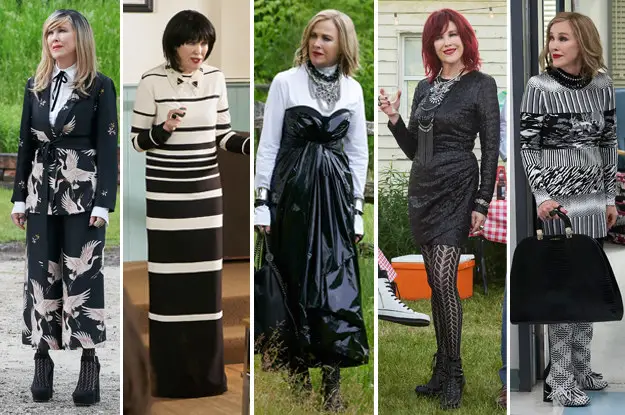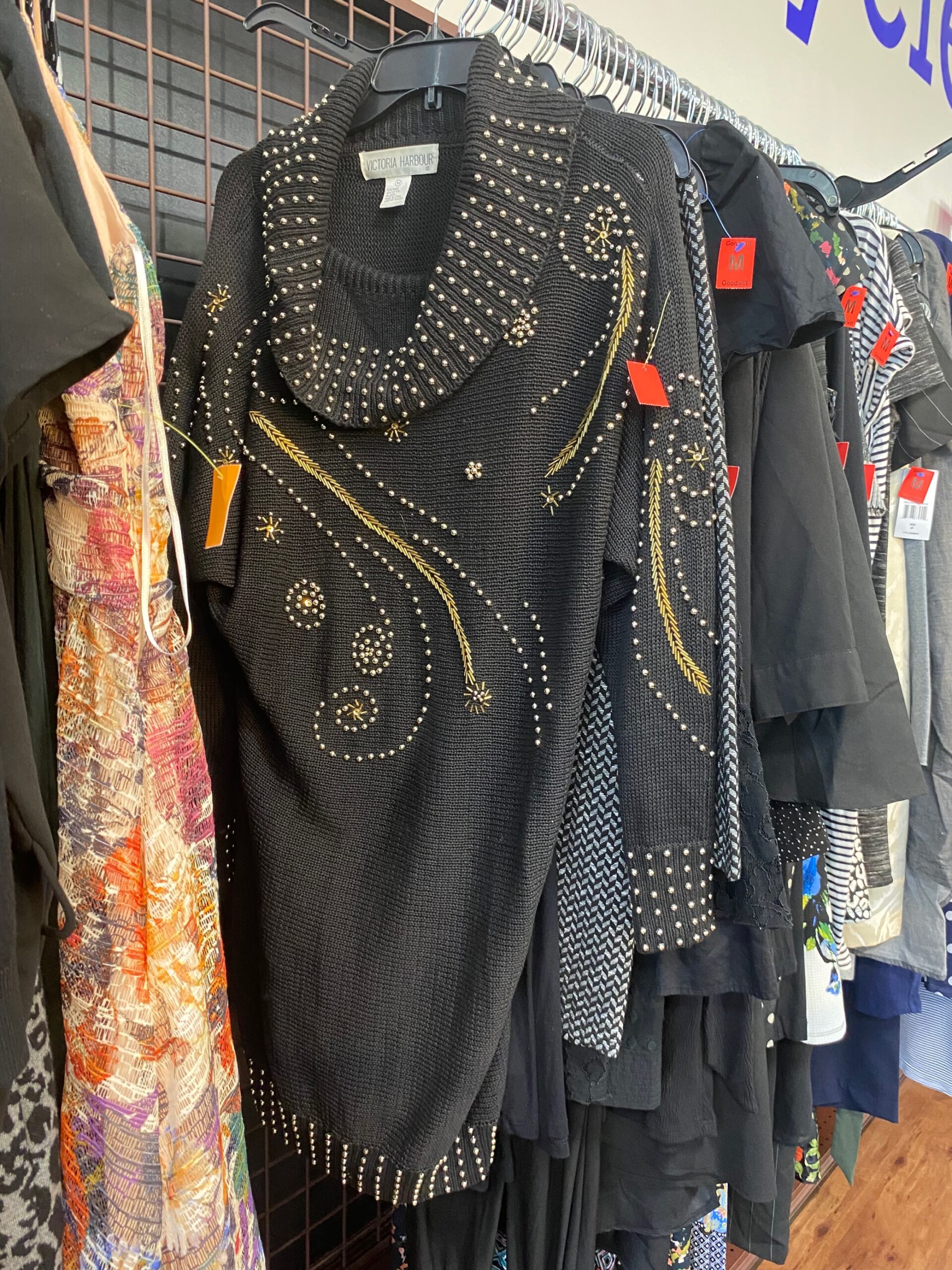 A simple pattern can portray anything!
A cozy plaid wool skirt can be elevated with boots for an autumnal work outfit vibe. It can also be used in a costume that's your take on the movie, Clueless!
This polka-dotted vintage can be nautical or pin-up style for Halloween. To make it fall fashion, wear it with stockings and a blazer!
Bookworms rejoice! Dressing up as a librarian? This literature-themed ModCloth brand button-up is essential! If you love the print for colder weather outfits, why not rock it with jeans or trousers too?
Why not own a pair of skull leggings? Show your spooky side on Halloween with this comfy piece or when winding down for bed. If you have a little bit of edge in your style, this is a must-have.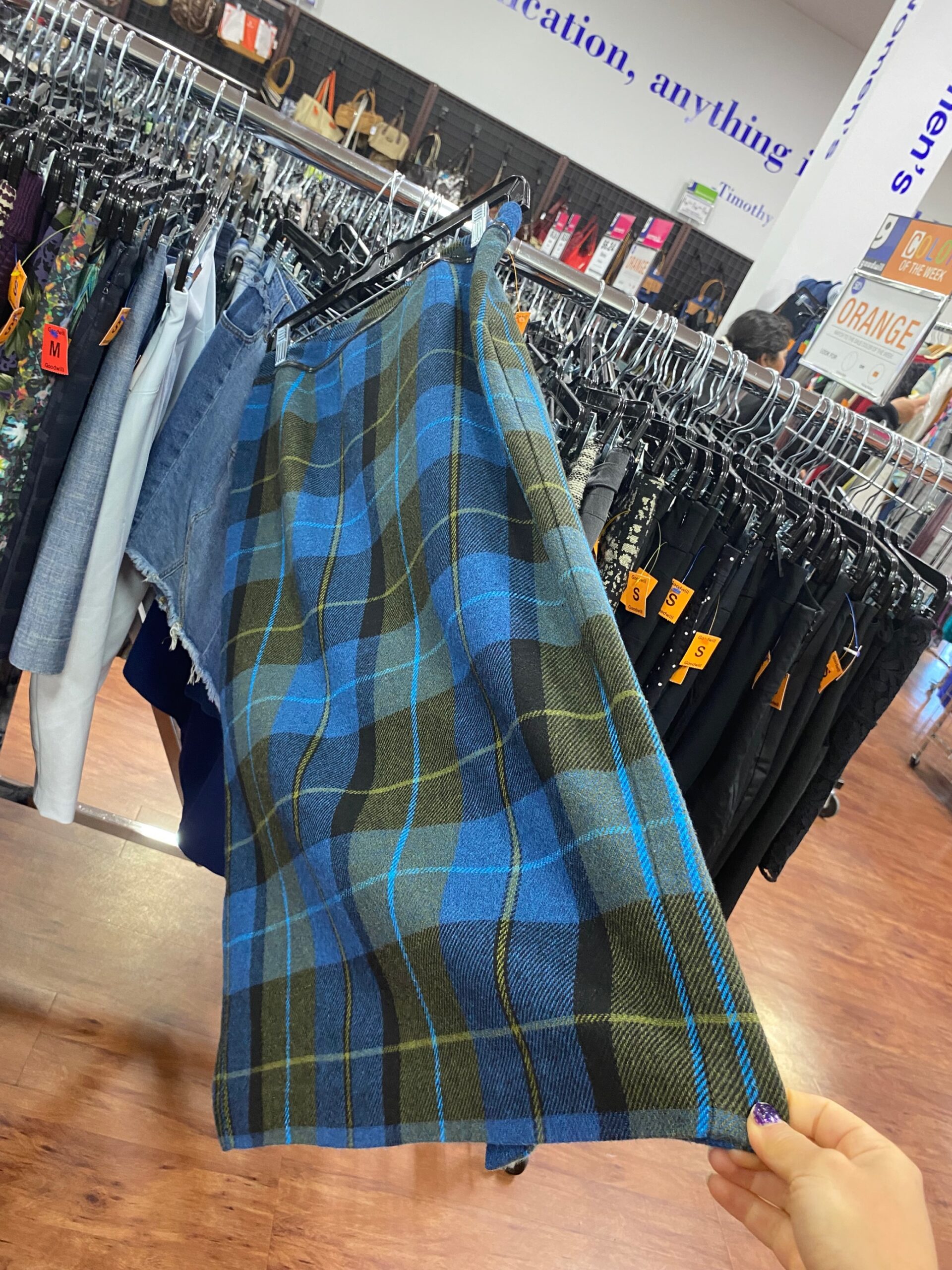 I couldn't NOT showcase the below t-shirt. Cool Moms need this shirt to celebrate self-love year-round and during a cold night on Halloween while chaperoning the kiddos! Maybe it could be used for an '80s Mom look? You just need some neon leg warmers, fun shoes, and/or scrunchies!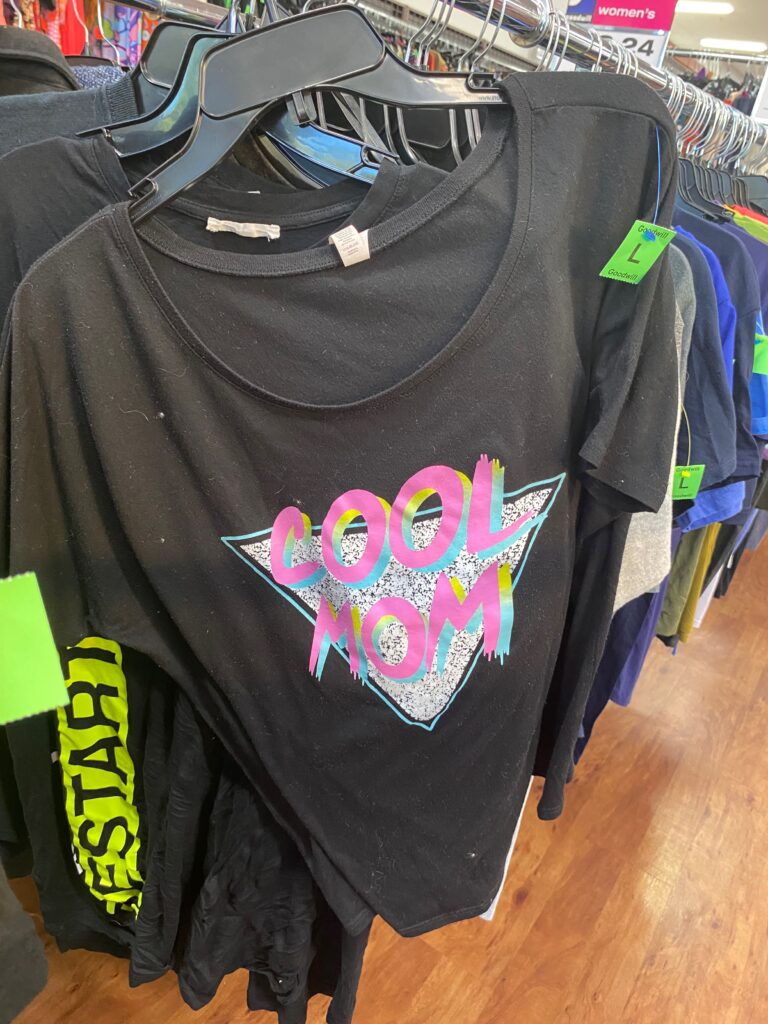 The next time you go to Goodwill in search of all things spooky season, shift your mindset and ask yourself, "What finds can I wear both in the fall AND for Halloween?"