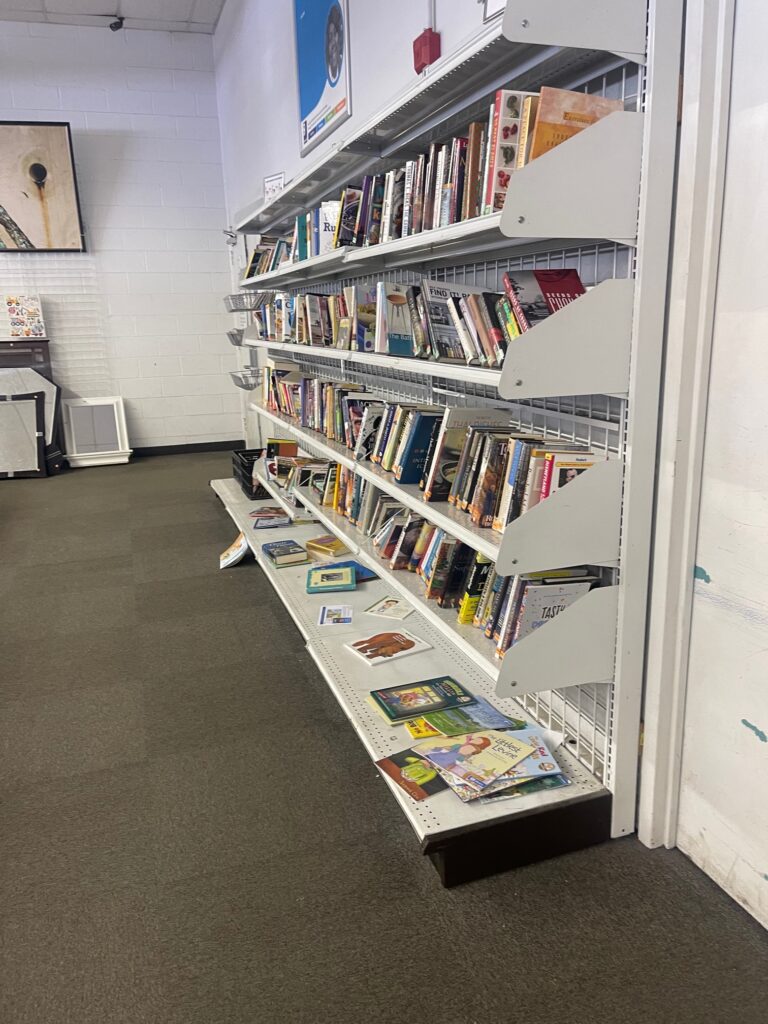 One section of Goodwill that I have recently discovered is the book section.
I will admit that I am not an avid reader as I should be. However, there are many great options of books for great prices just waiting at Goodwill. I would see other thrifters purchasing stacks of books and wonder how they read all those books.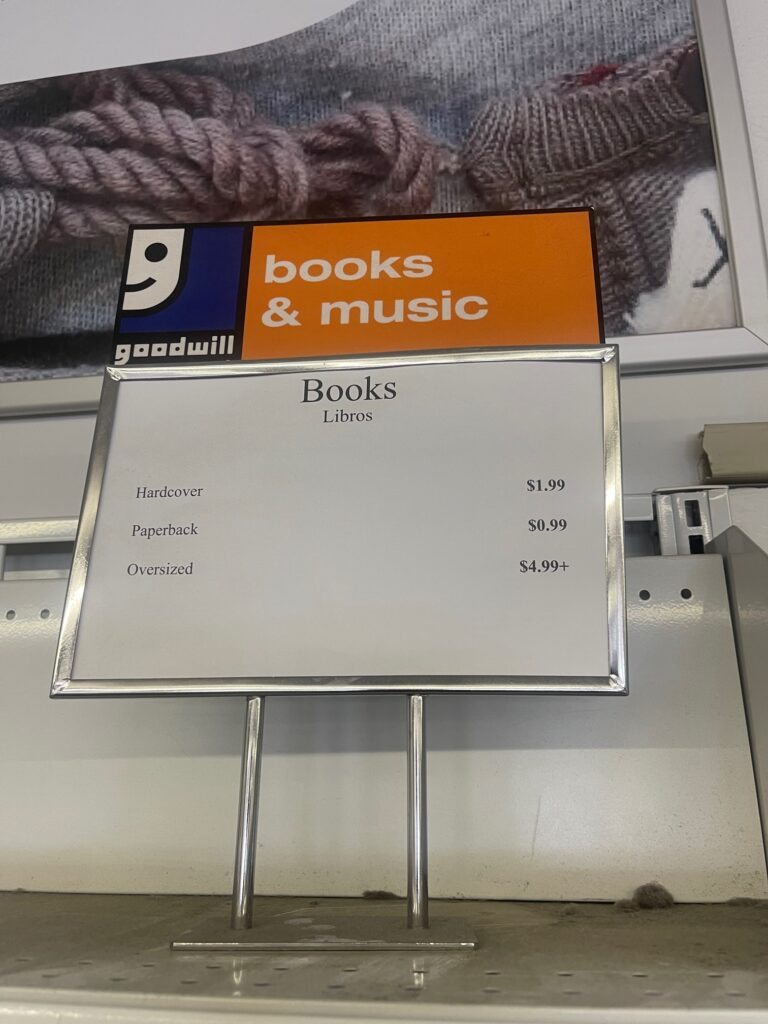 I am currently in Atlanta for work and thought it would be cool to purchase some literature for my trip. The South Dakota Ave location had a great selection, and I even found some that were the color of the week, which made them 75% off the spectacular price of $1.99 or less.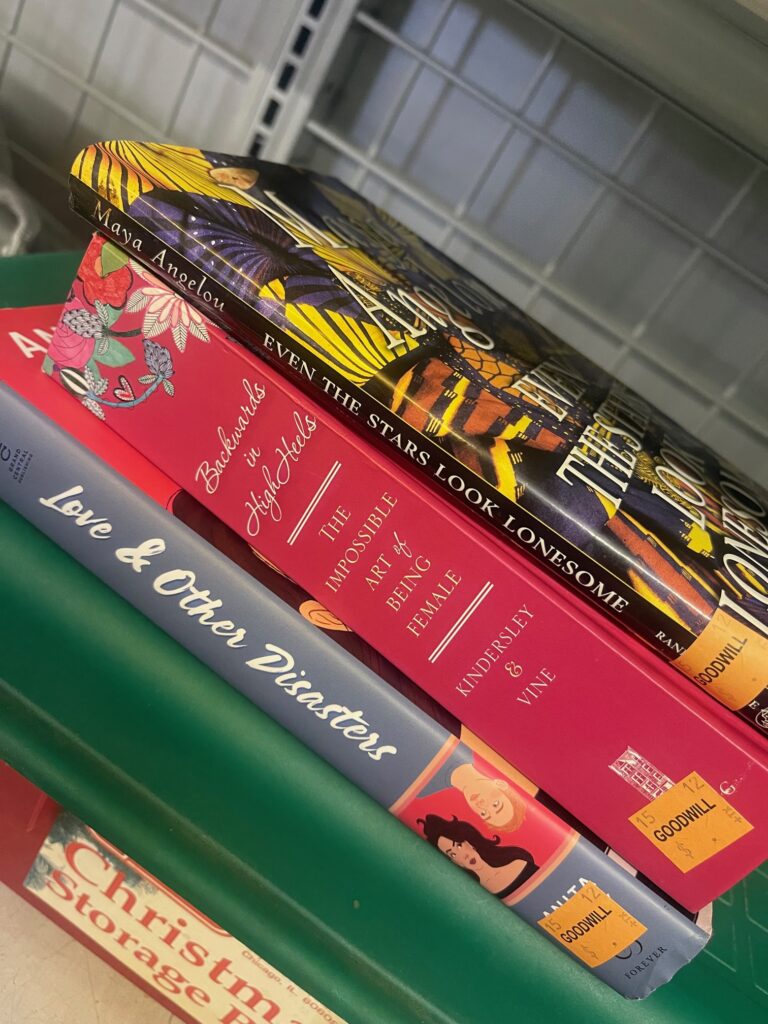 I found great titles, including Maya Angelou's Even The Stars Looks Lonesome. I also purchased two other fiction books for my entertainment. One of the books was brand new, and each was 50 cents!
I am challenging myself to be diligent enough to read one book a month, which is a great feat for me. I also enjoy audiobooks. However, the book's scent is nostalgic. 
I encourage you to browse the book section in your favorite Greater Washington Goodwill store and join me in reading one book a month. I'm sure you will find some great titles!
PS – Goodwill of Greater Washington now has a dedicated Book & Media store in Falls Church, VA! Stop by for an even greater selection of reads that support a great cause.
Similar Reads:
---