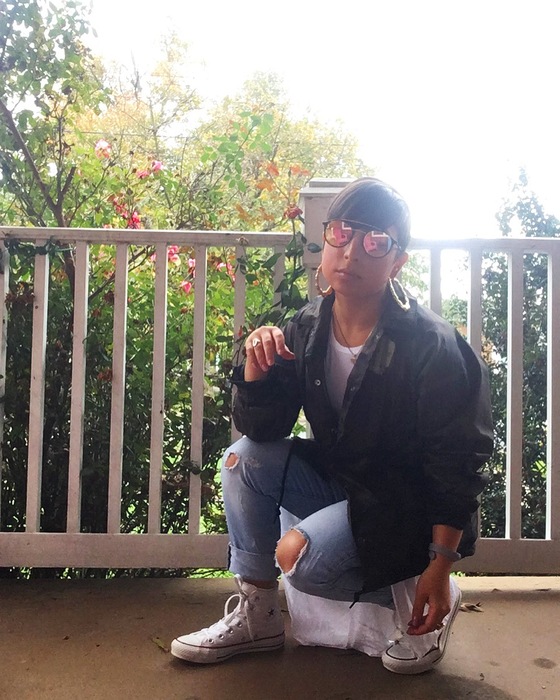 Fashionistas, my fall fashion flair is still going full force for the month of November!
The decreasing autumn temperatures have me transitioning from bright, tight garments to loose, comfy ones. Each fall, I always want to wear something that's cozy and resembles a big ol' blanket (haha!). I think it may be because I get cold easily…who knows!
Regardless of the type of "coziness" I'm rocking, I still like to keep it a bit contemporary and edgy. So if I'm wearing an oversized tee, you can bet that I'll also sport a unique jacket.
I also like to whip out my collection of cool sneakers too – there's nothing like wearing a "new-to-you" pair of kicks that are both stylish and comfortable – whether walking the cooler DC streets or apple picking with friends on a remote farm.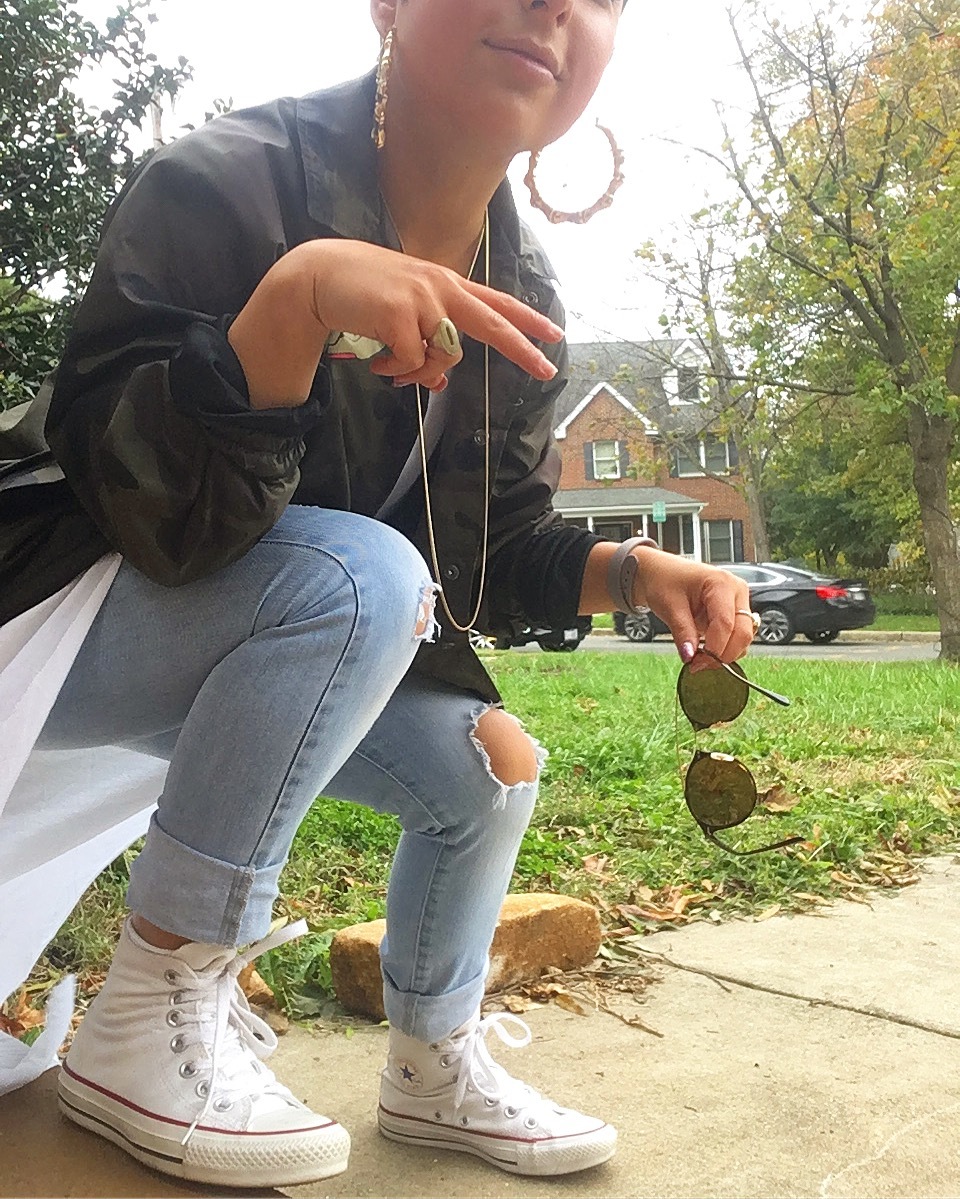 For today's fall look, I assembled these trends into one look that really turned heads!
Within this "streets-meets-sleek" fall look, I wore a unique Obey brand jacket with a selection of classically fashionable Goodwill finds. The show-stoppers that caused the most chatter were practically new high-top Converse sneakers, found for under $10 at Goodwill.
Not only did my kicks look sleek, but they were also easy to walk around in for miles…and by miles, I really mean it! These shoes were so comfy, that I walked over 10 miles in them! Now that's quality.
Typically, I'm not a sneaker girl, but sometimes, you just have to experiment with your look – and Goodwill is the perfect place to test out new trends! I now know that Converse and denim are the perfect equation for a funky Sunday fun day look.
Curious to know more about the components in my fall look? My outfit consisted of the following:
White Converse: Bowie Goodwill store, $6
Light Denim: Zara, Gaithersburg Goodwill store, $3
White Shirt:No brand, South Dakota Avenue Goodwill store, $4
Jacket:Obey, Secondhand Store
Earrings: Mall find
Outfit total (Goodwill items):$13
What do you think of my comfy classic fall look, readers?