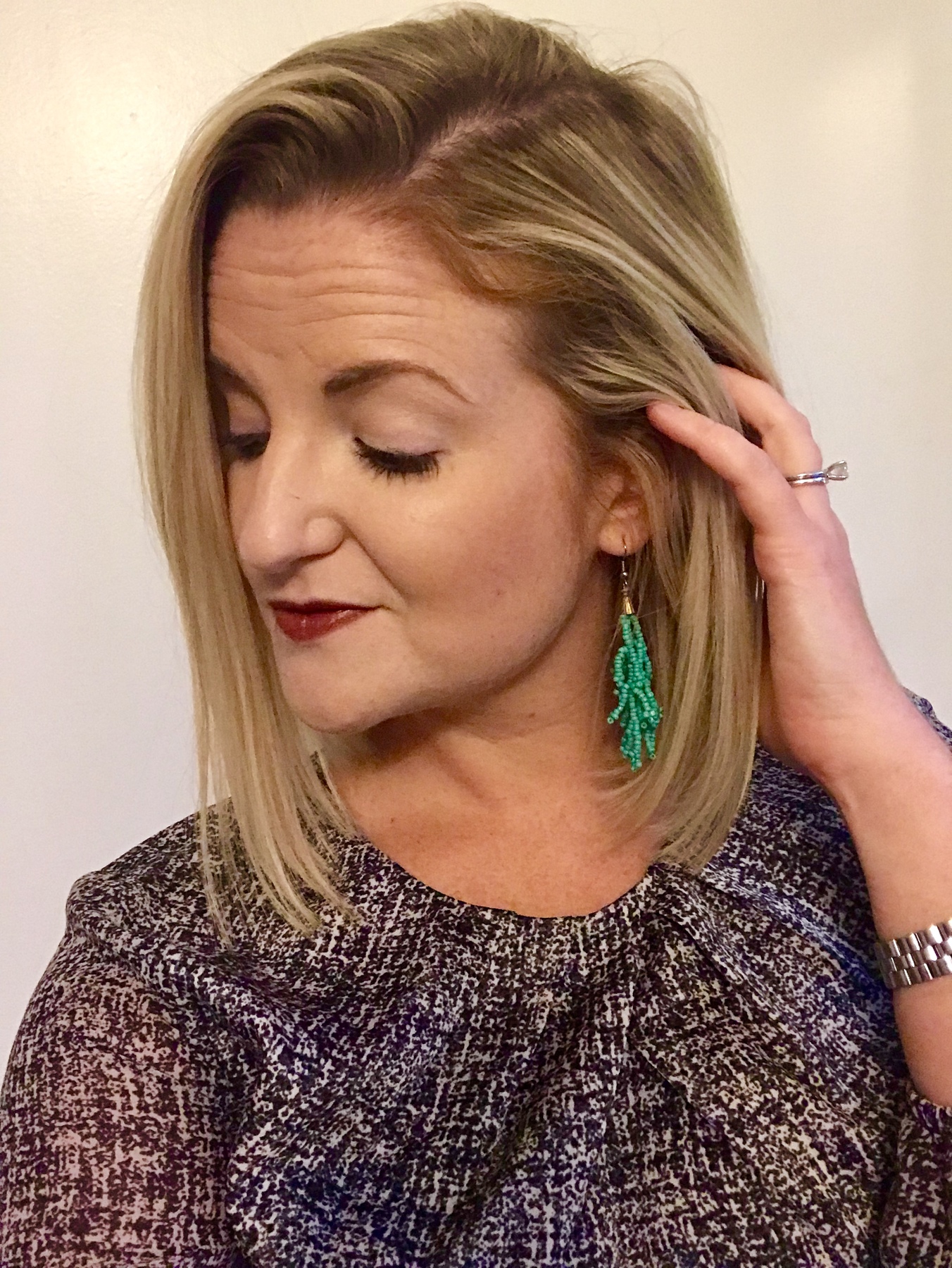 Greetings, fellow fashion lovers! I finally scored one of the hottest accessory trends from Goodwill this weekend and I couldn't wait to share! Beaded statement earrings are EVERYWHERE this year. From tassels to bold shapes covered in colorful seed beads, you can't go to a store without seeing them. I've got to be honest, accessorizing has never come easily to me. I rely heavily on inspiration from some of my favorite bloggers when it comes to polishing off my looks.
One of my favorite accessory inspiration blogs is Loverly Grey.  Brittany has an incredible eye for picking out bold accessories and styling them with her wardrobe. She has been sharing so many of Bauble Bar's beaded statement earrings that I decided to hunt for similar styles at Goodwill. One of her recent blog posts showcases the perfect way to transition a bold beaded earring into fall. She paired this beautiful turquoise pair with a super simple black and white look.
This blog post made me think about how often I wear either all black or a combination of black and white to work. If your office has a fairly conservative dress code, snagging a pair of beaded baubles is the perfect way to showcase some personality and style without making your Human Resources department cringe. I can imagine these being a perfect accessory to fall neutral looks, too. Think of searching for a bold oxblood or rust-colored beaded statement earrings on your next trip to Goodwill!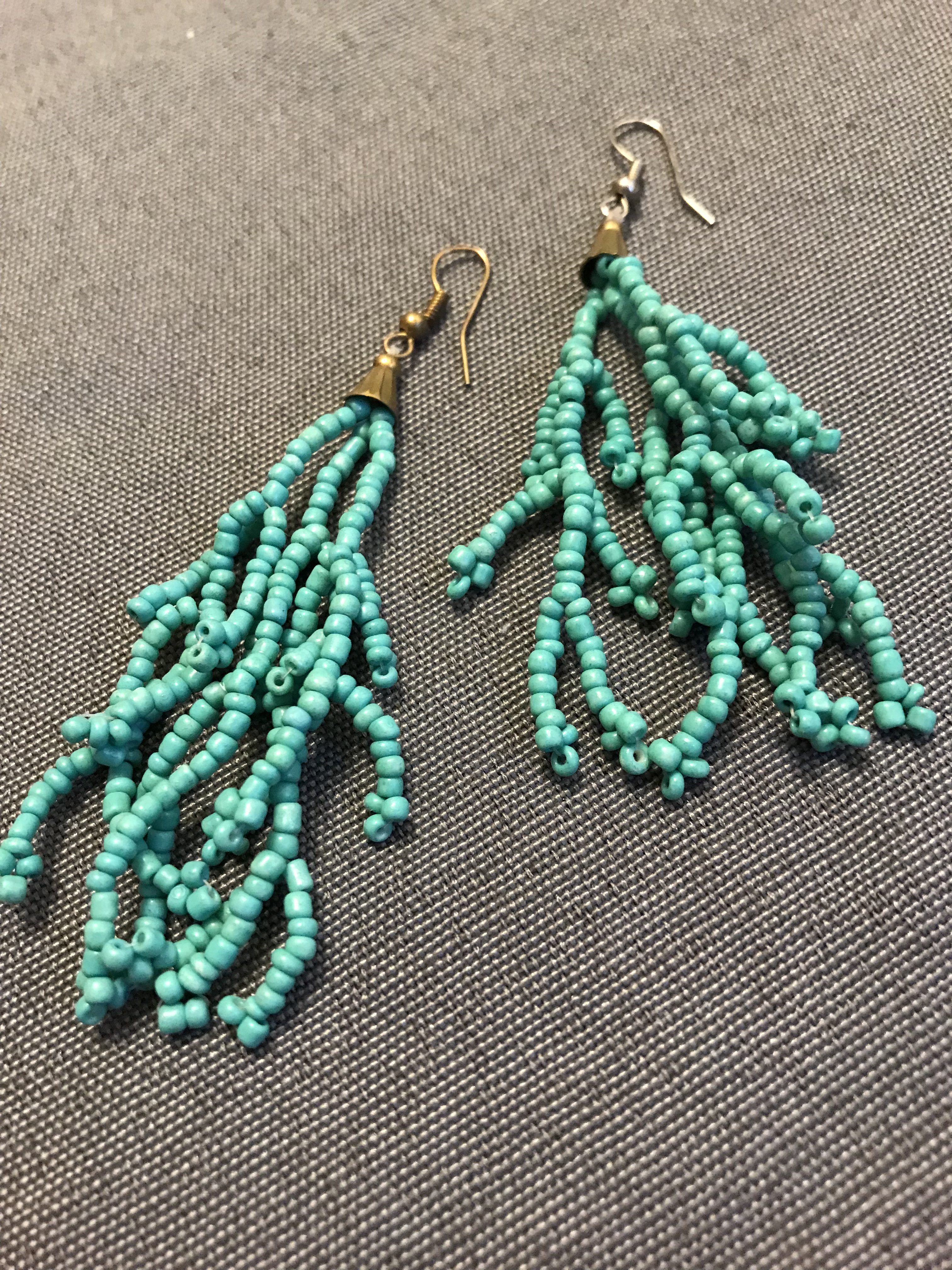 I found a super similar pair at Goodwill and immediately thought about her simple styling tip of snazzing up a black and white outfit with a bold earring. The best part about my score? They only cost me $2.99 (compared to nearly $30 at Bauble Bar)! I can't wait to wear these to work to add some fun flair to my simple office attire.
What do you think of my statement earring score? Will you guys try the beaded bauble look this fall? 
Karen Wathen is a young professional and self-proclaimed "thriftanista." Her passion for fashion and her savvy spending habits make shopping second-hand one of her favorite hobbies. Wearing many (frugal and fashionable!) hats, Karen is a highly caffeinated Special Olympics coach, passionate community volunteer, amateur foodie, farm dweller, newlywed, and cheap wine connoisseur. When she isn't scavenging the racks at DC Goodwill stores, you can find her barefoot in her kitchen, blasting country music and cooking up locally sourced foods from her Southern Maryland community. Follow her on Instagram (@k_wattt) for a peek into her savvy life!