Last month, I had the great opportunity to reserve a mini photo shoot with one of my favorite photographers,
Stefany
. During this activity, I was photographed in many looks, all showcasing different Goodwill finds.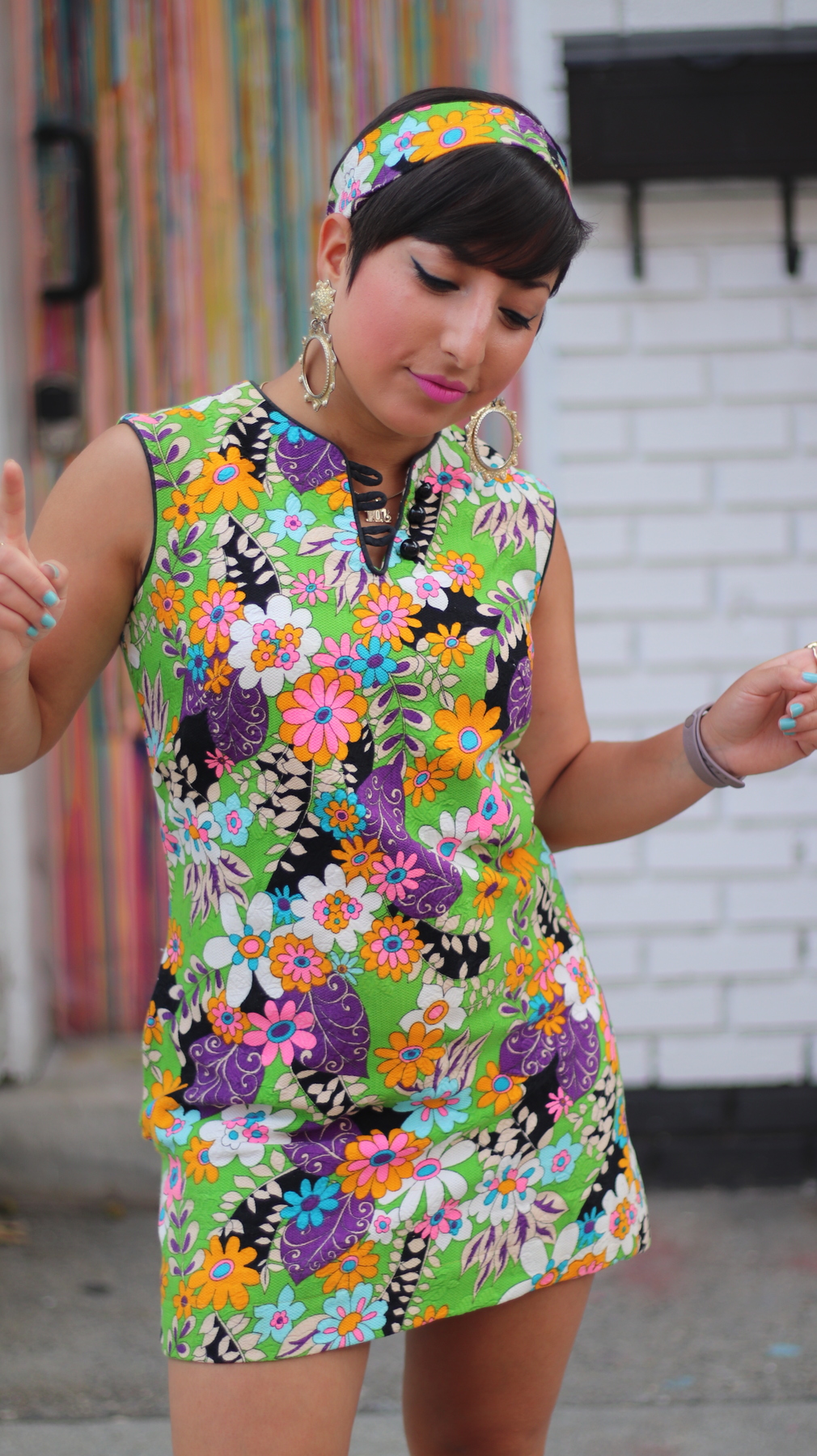 The dress in today's look was a vintage number from my close friend, Thoa, who often swaps unwanted clothing with me. This is a good activity to do with friends, especially if you both have great wardrobes but have a hard time fitting into some garments. This swinging dress from the 70's effectively showcases my obsession with all things poppy and retro!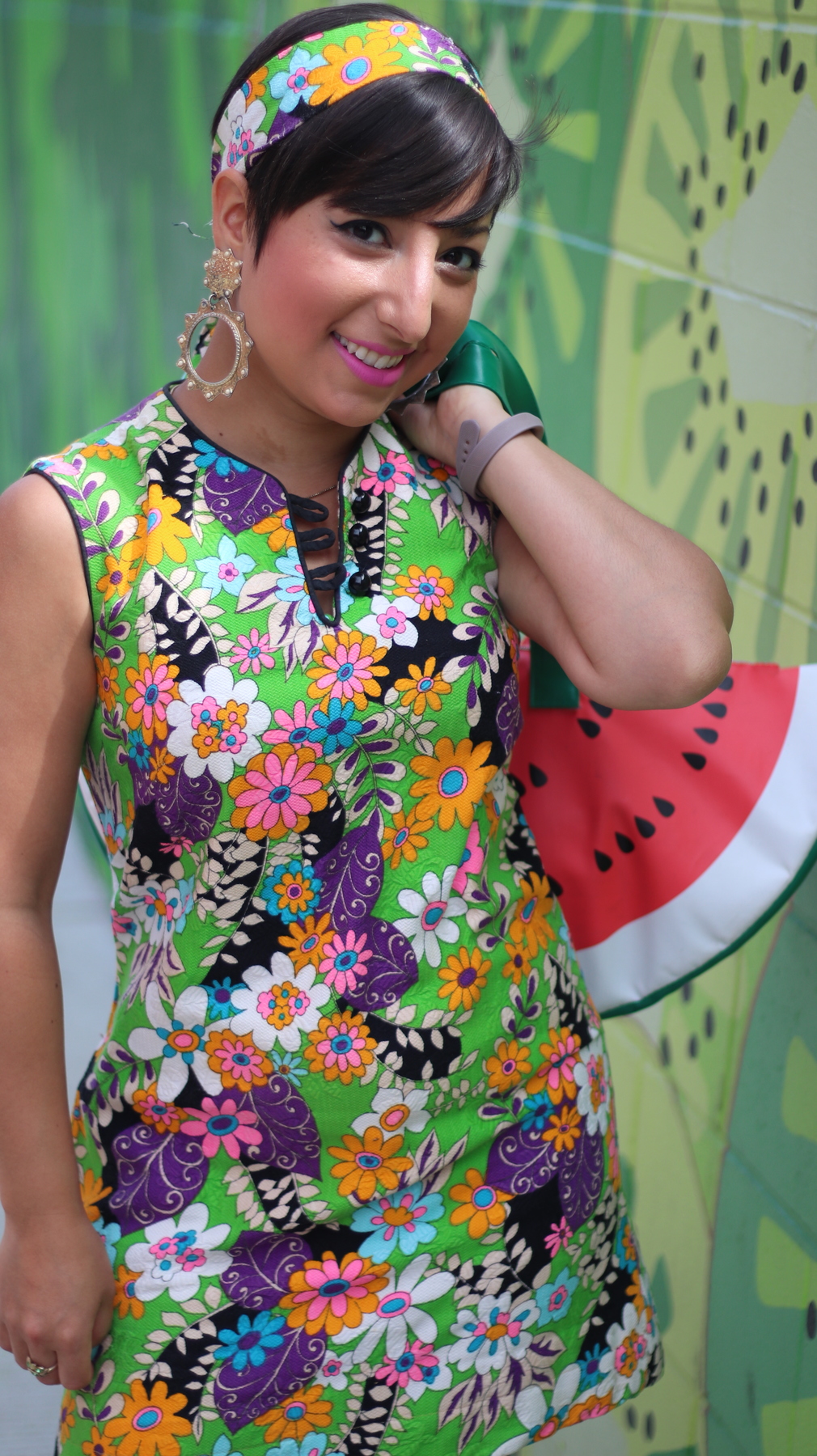 For under $10 from Goodwill, my gold retro oversized clip-on earrings elevated my look from just a mod, floral dress to a head-turning "Twiggy-esque" ensemble. Although vintage dresses that fit properly can be harder to come by at Goodwill, retro jewelry is widely available from as low as $1! Vintage gems can add a unique dose of another decade to a look without breaking the bank.
Curious to know more about the components of my look? My outfit consisted of the following:
Dress: Friend, Free
Earrings: Goodwill, Vintage $6
Shoes: American Apparel, secondhand
Watermelon Bag: Bando
Outfit total (Goodwill items): $6
How do you style your vintage jewelry, readers? Use our #mygoodwillfind hashtag to show off your retro Goodwill finds!