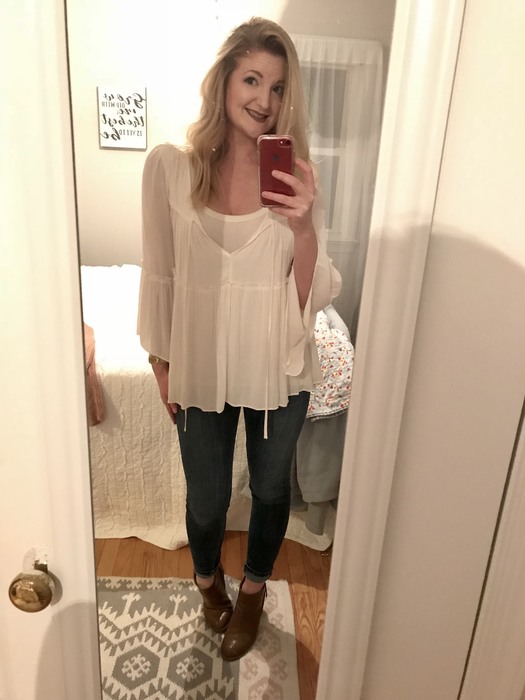 Dear readers, there are a few pieces in my wardrobe that I consider true staple pieces and a quality pair of dark wash denim jeans is absolutely one of them.  While I am usually one to shop for style over designer, I have to admit that there are few designer denim brands that can't be beaten. With that said, you better believe I am not paying $120.00 for my Madewells or $200.00 for my Citizens. I am not even paying $90.00 for my J-Brands because I find them ALL at Goodwill. Honestly, I couldn't tell you the last time I bought a pair of brand new jeans from a retail store. Here's why:
1.) Variety – If you follow me here, you know I love Goodwill because of the variety I can find while shopping. Hundreds of brands, vintage and contemporary styles – the selection in endless. When I am shopping for jeans, if I shop in a retail store, I am SO limited. So often, an entire brand of jeans just doesn't work for me which then means I have to put all my clothes back on, schlep all my stuff to the next store and try again. When I am shopping for jeans at Goodwill, I can try 5 different brands in one trip to the dressing room.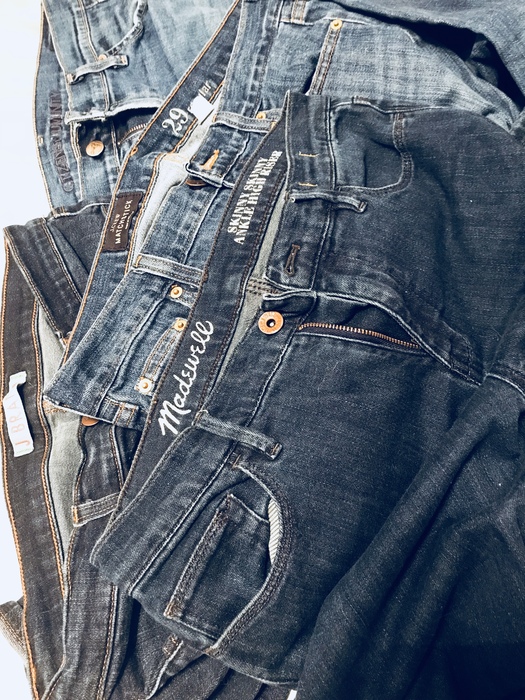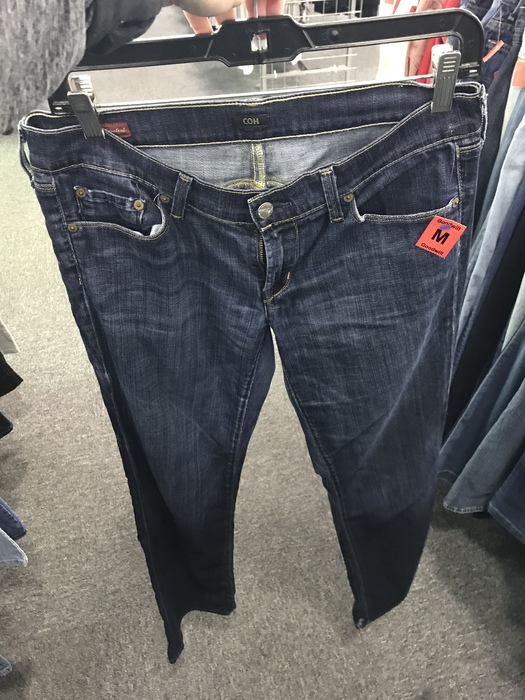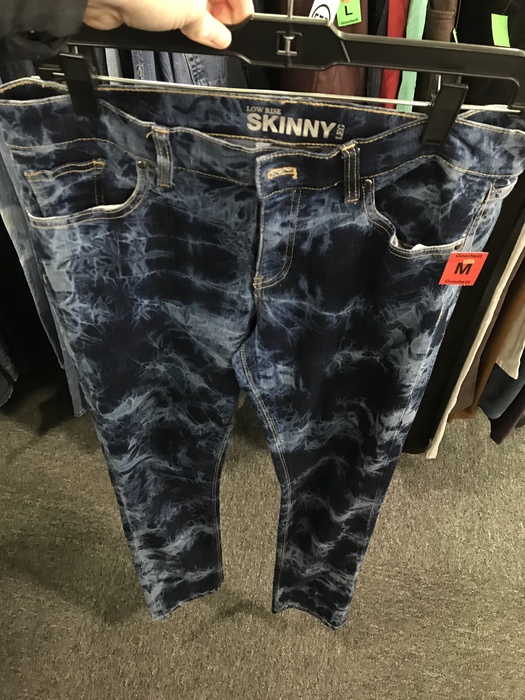 2.) Value – As I mentioned above, I usually don't fret about brands in fashion. I shop more for style. But when it comes to jeans, I have a few brands that so tried and true – I have to have them. Unfortunately, some (not all!) of my favorites are usually in the $80 – $250 price range. Guess what? ALL the jeans, regardless of brand, are only $6.99 at Goodwill and often times I can find them on sale for only $4.50. If I am trying out a new style, I don't feel guilty dropping $6.99 on a pair of jeans if I end up not loving them. I just donate them back and start over. It just makes sense. I save hundreds finding brands like J Crew, Madewell, Hudson, Citizen, J Brand, Lucky Brand and Paige at Goodwill.
3.) Comfort – You're probably thinking – how could a pair of jeans from Goodwill be more comfortable than the same pair from a retail store. Here's how: when someone gives jeans a few wears and washes, it adopt this perfectly broken-in softness that is unbeatable. (I find the same comfort in buying shoes that someone's taken the liberty to break-in, too!) Granted, a lot of the jeans I find are brand new, but I long for the ones that are broken-in but still in great condition. You sure can't find that at a department store! And, true life, I found a pair of the CUTEST Paige jeans at Goodwill that are actually maternity jeans, so that little bit of elastic at the top makes them perfect for crushing taco night and a pitcher of margaritas! I would have never touched that style in a department store but at Goodwill – anything goes!
So, when you're looking to update your fall jeans style on a budget, you know where to go!
What are the best jeans you've found at Goodwill? 
Karen Wathen is a young professional and self-proclaimed "thriftanista." Her passion for fashion and her savvy spending habits make shopping second-hand one of her favorite hobbies. Wearing many (frugal and fashionable!) hats, Karen is a highly caffeinated Special Olympics coach, passionate community volunteer, amateur foodie, farm dweller, newlywed, and cheap wine connoisseur. When she isn't scavenging the racks at DC Goodwill stores, you can find her barefoot in her kitchen, blasting country music and cooking up locally sourced foods from her Southern Maryland community. Follow her on Instagram (@k_wattt) for a peek into her savvy life!