A night sitting by the poolside with the ladies was a perfect opportunity to dress grown and sexy.
The outfit I was going to wear came together piece-by-piece in my head. I knew I wanted to wear faux leather shorts and duster. I wanted to look like I was chilling at the pool, but not getting in the water.
To prep for my night out, I added a reverse sequin tank top and abstract wire earrings to complete the look.
Shoes can be a tricky situation and can make or break your outfit, so I pulled a pair of cobalt blue fringe heels. As I left out the door, I realized that I didn't like the heels and would be uncomfortable after a few hours.
It was too late to go back to my shoe closet and I knew that Goodwill was on my way to the event.
I only gave myself 15 minutes to shop and in the first 5 minutes, found a pair of suede chunky black strappy sandals.
They were an 8 1/2 and fit perfectly. To top it all off, the price of $10.00 was just on budget. Shoes like these typically originally cost over $50.
I quickly paid and ran out the door to hit the party!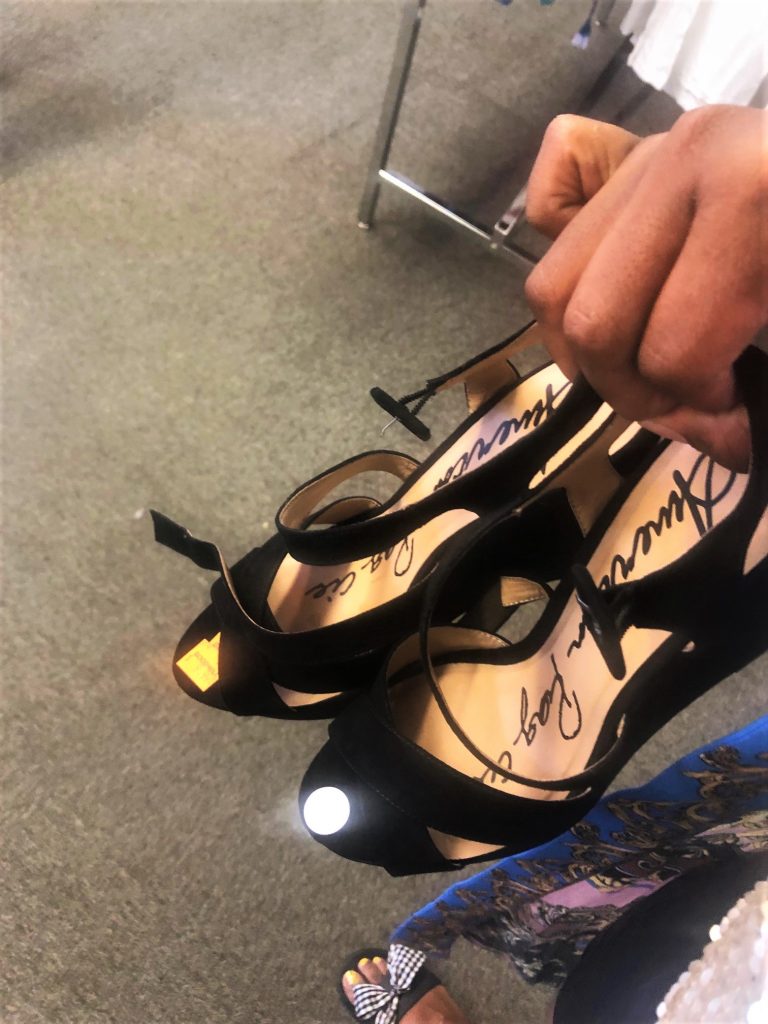 After I arrived, it was a great night, especially because the wedge sandal instead of a heel was definitely the right choice. I was so comfortable that me and my friend went out to dinner afterwards and I was able to rock my shoes even longer!
If I say it once, I will always say that Goodwill always comes through.
I knew exactly what I had in mind to finish my outfit and found them at a great price and in great quality.
Plus running around looking for shoes allowed me to work off a few calories to enjoy a cocktail!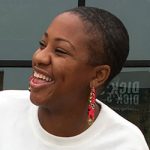 Amber Mixson
Amber is 
fashion-blogging
 foodie and Instagram influencer with a passion for thrift store shopping. Her blog Eat N Style details her flair for cooking up not only tasty treats but inspired outfits as well. She has a passion for her community and is proud to serve others with her gifts. Follow her on Instagram (@eatnstyleblog) for more stylish tips and culinary adventures.