As I've grown older, I've discovered that I love having quality essential pieces in my closet. Items that can be worn through all seasons, year-after-year, are ultimately the most-worthy of coveted drawer space.
I have spent a lot of time over the recent months curating a capsule wardrobe (the formal term for this kind of closet) based off many items I've found while Goodwill-shopping. As I am workwear-focused, I have cultivated specific pieces that can be worn year-round and styled multiple ways.
Today, I'm discussing the four items every working woman needs in her wardrobe, and how to sustainably procure them from Goodwill!
1.) First on the list is an obvious choice (for me, at least): the oversized blazer.
An oversized blazer is crucial to the female wardrobe for its versatility, functionality, and overall ability to elevate any look. Buy a few in wool for the cooler months, and in lighter linens for spring and summer. There are so many iterations of this blazer that I've found on Goodwill's racks, from brightly colored numbers to the standard creams and nudes.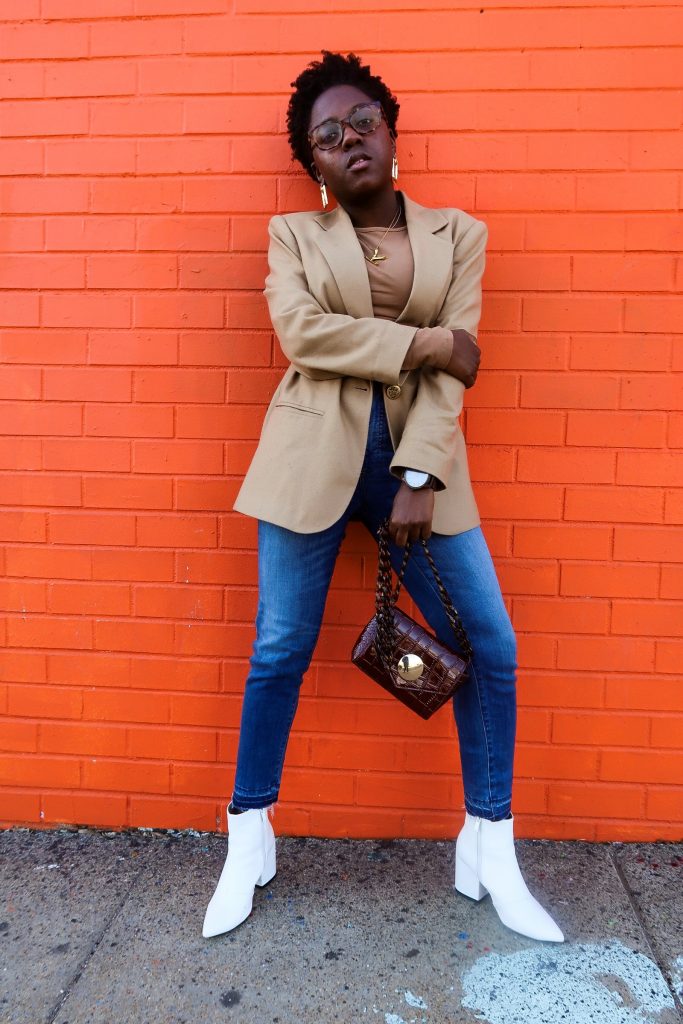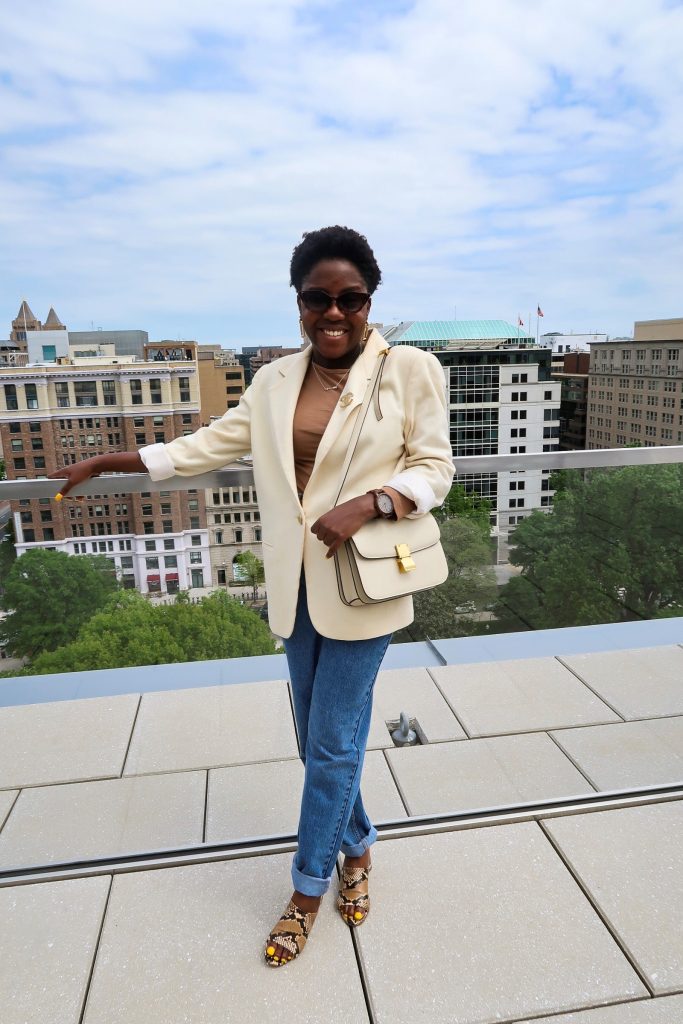 My personal favorite find is this bright orange, yet-to-be-worn double breasted blazer I scored a few months ago. I'm waiting for a special occasion to wear that one!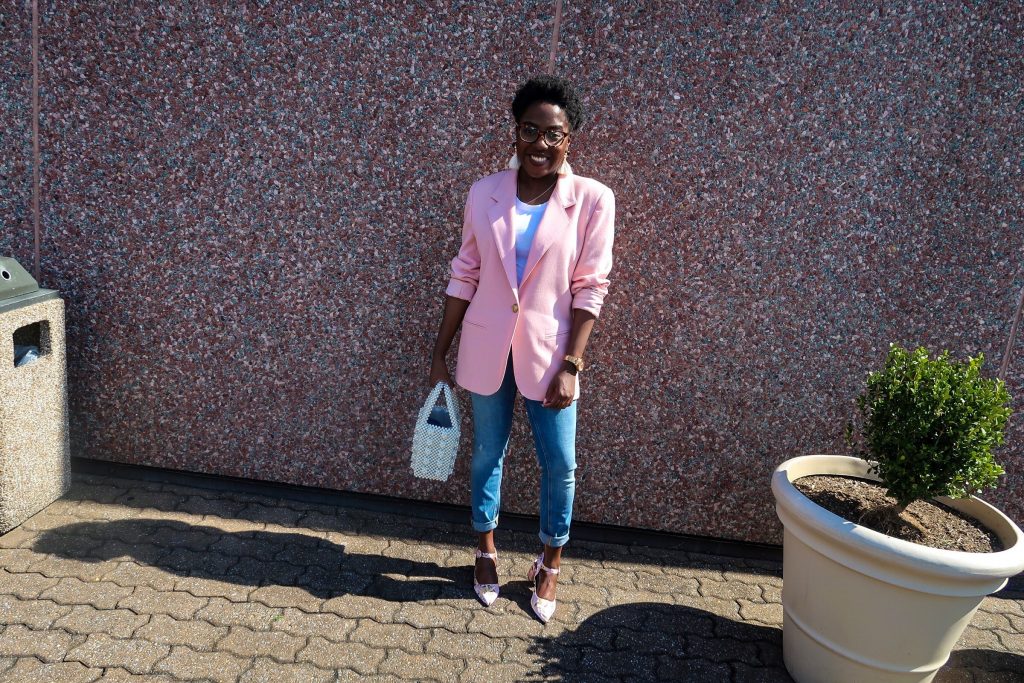 2.) Next is denim. A good pair of jeans will last for years to come, with proper care and maintenance. Denim is a big part of a working woman's wardrobe for its chicness, variety in style offerings, and timeless nature. Pair a skinny pair with an oversized blazer and sandals in the warmer months, or with a sweater and ankle booties in the fall and winter. I recently found some amazing light wash mom jeans, as well as a beautiful pair of white straight leg jeans that are perfect for summer.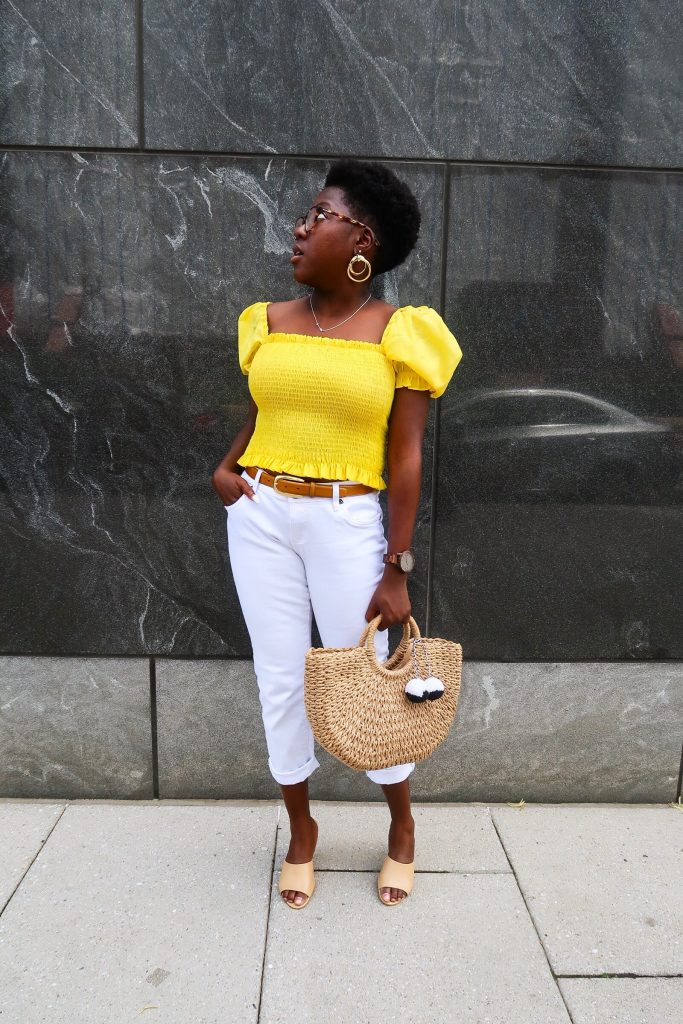 3.) Speaking of pants, this leads me to trousers. Trousers are for days when I need to be more dressed up and cannot wear denim. Trousers can be worn year-round, and in many colors. Wear some brightly colored trousers and a blouse for a retro vibe in the spring and summer, or keep it simple with black trousers and a cozy turtleneck in fall and winter. I have found several pairs of cream-colored trousers at Goodwill (as cream can be worn year-round), but there is also a wonderful selection of black, grey and tan trousers there too.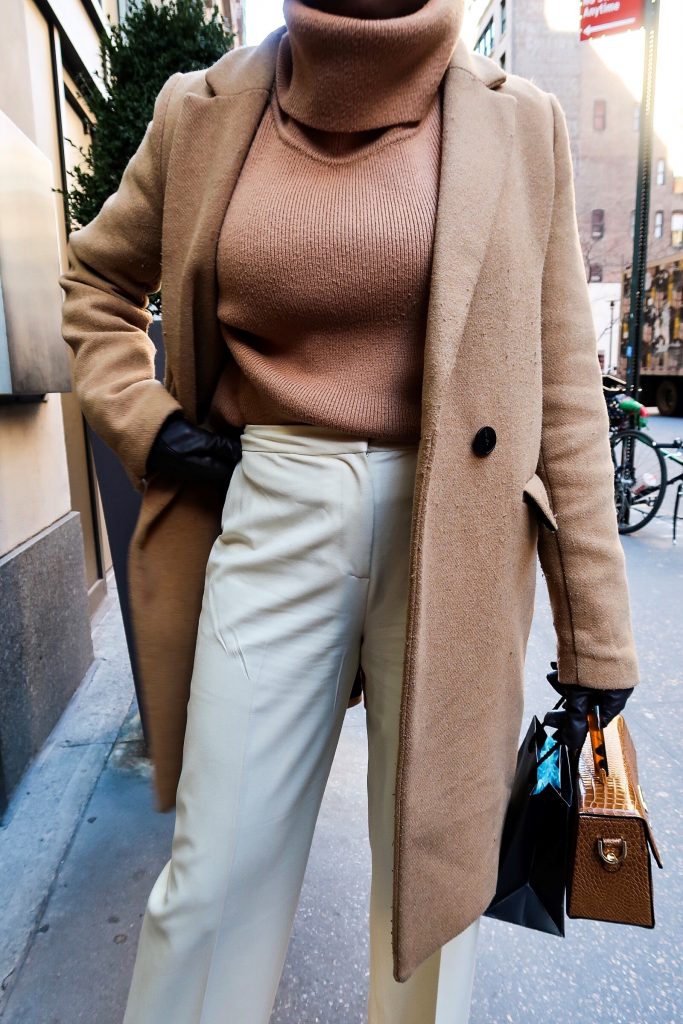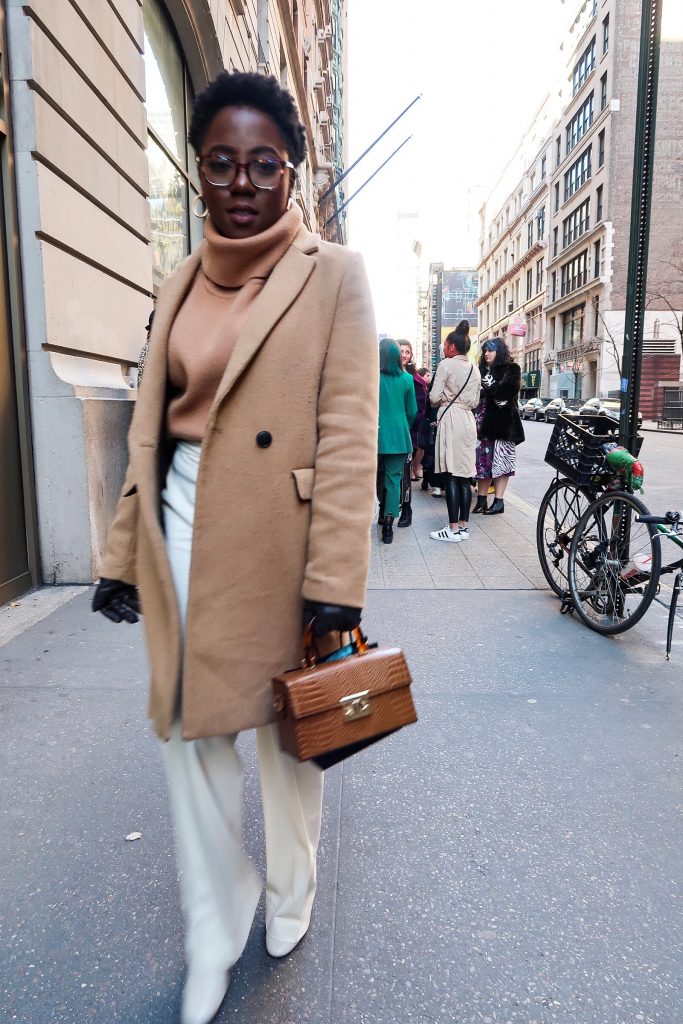 4.) Finally, we are on to the final item: a classic vintage handbag. You know, the kind a grandmother would love. Stores like Goodwill are notorious for having old-lady handbags in abundance, but Goodwill especially has a wonderful selection.
Old lady handbags are crucial to the working woman capsule wardrobe because their elegance has withstood the test of time. Wear a vintage bag with any look, and it will instantly be classier and more sophisticated. While tons of fast fashion brands are making vintage-inspired handbags, come to Goodwill and find an authentic vintage bag at a fraction of the price.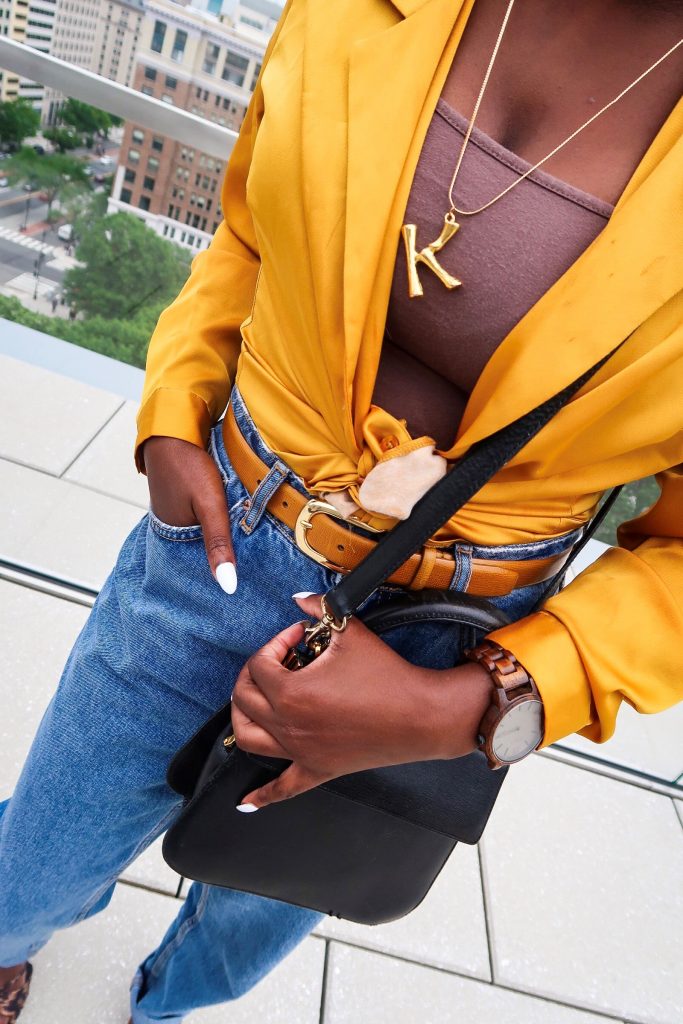 With pieces like these in any woman's wardrobe, she will be set for years to come. Do you have a capsule wardrobe? If so, which pieces are in it?
Kamrin Brown (NaturallyKam) for DC Goodwill/Finding Your Good