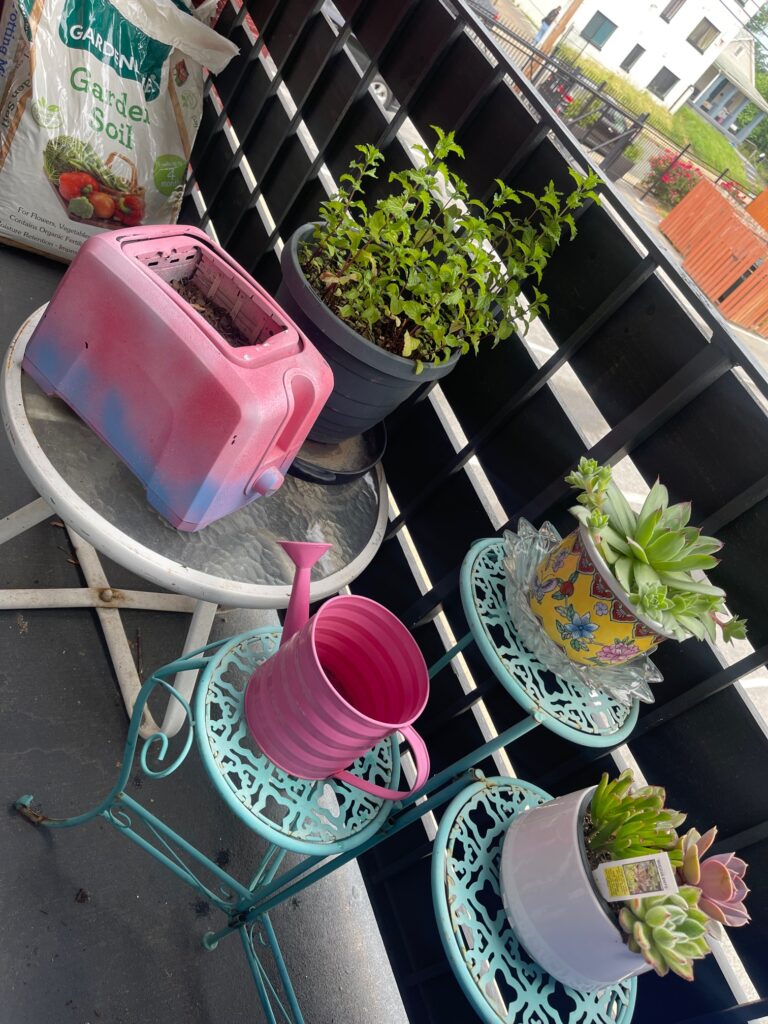 Spring has finally sprung and I could not be more excited for my balcony garden. During the pandemic in 2020, I began growing plants on my city balcony that bring joy to me. I have grown mostly herbs including oregano, basil, and mint to name a few.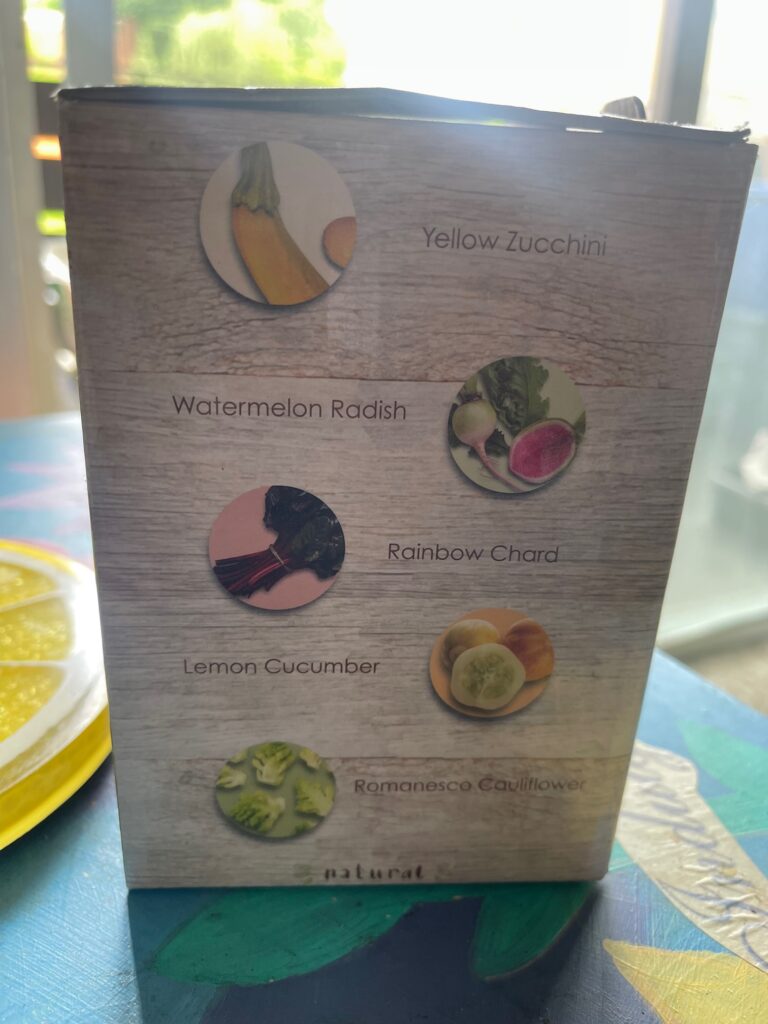 This year, I plan on going bigger and better. A few months ago, I found an exotic veggie kit that I thought would be cool to use in my garden. The vegetable seeds include yellow zucchini, watermelon radish (which I am most excited for), rainbow chard, lemon cucumber, and romanesco cauliflower. The kit also has biodegradable planting pots, expanding soil discs, planting markers, and an instruction book from a great deal at $3.99!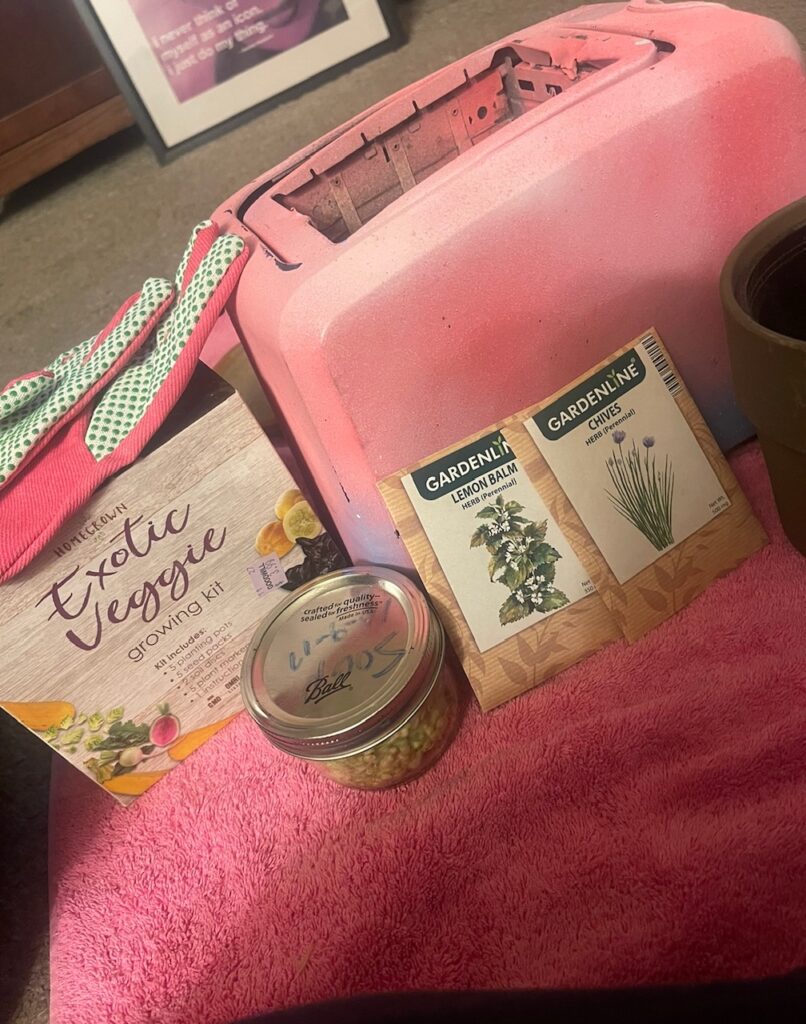 I also bought lemon balm and chives herb packets for more herbs to grow. Last year, during a Goodwill event, I got the best gift from fellow blogger Tim Kime.
Small houseplants were provided for each person who purchased a thrifted cup to house the plant. Even soil was provided and it was so much fun. Tim upcycled a toaster and spray painted it in pink and blue hues. I read his blog and admired his creation. While at the event, he gifted the toaster planter to me and I am using it again this year for my herbs.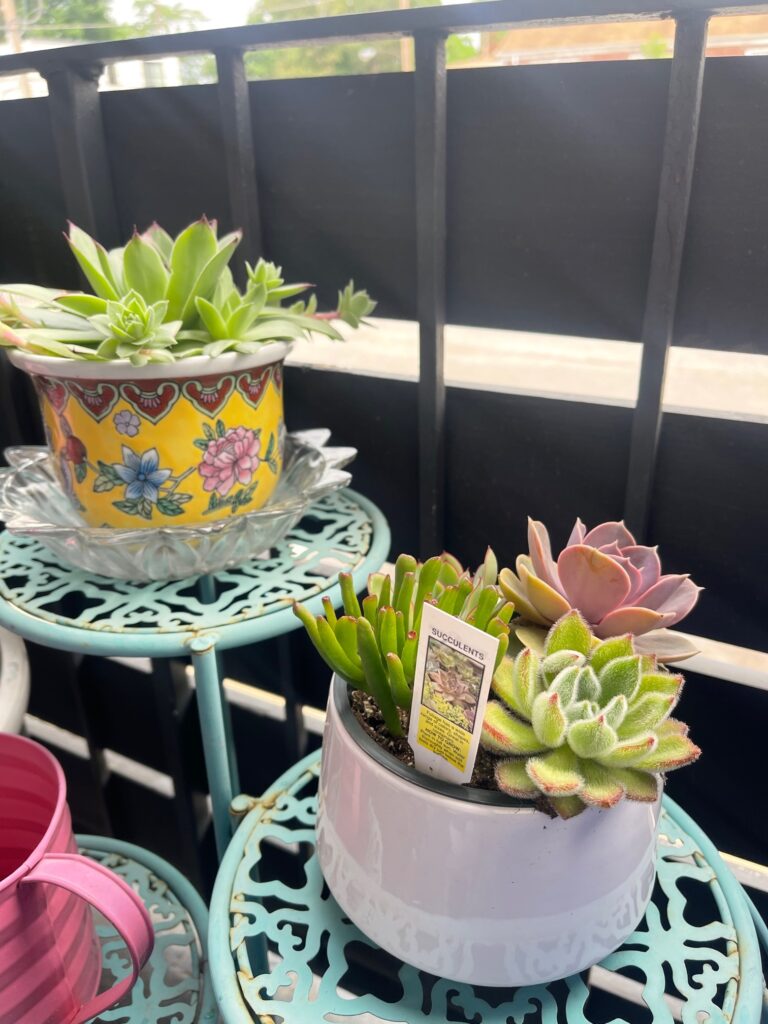 Gardening and managing my plants have become a part of self-care for me. Seeing the plants grow makes me happy and will be consumed when it is time to harvest!
About our fabulous blogger: