Outside of clothes, I am an avid art lover. However, finding art that speaks to my experience or is from people of similar backgrounds as me is often hard. Finding BIPOC art is often difficult to find for many reasons. In a variety of cases, the art is too expensive or not readily accessible.
Nonetheless, when I started thrifting, I was able to have access to art that spoke to me. It is not a lie when people say, 'one person's trash can be another person's treasure.' Thrifting has made me realize this especially when it comes to BIPOC-created art.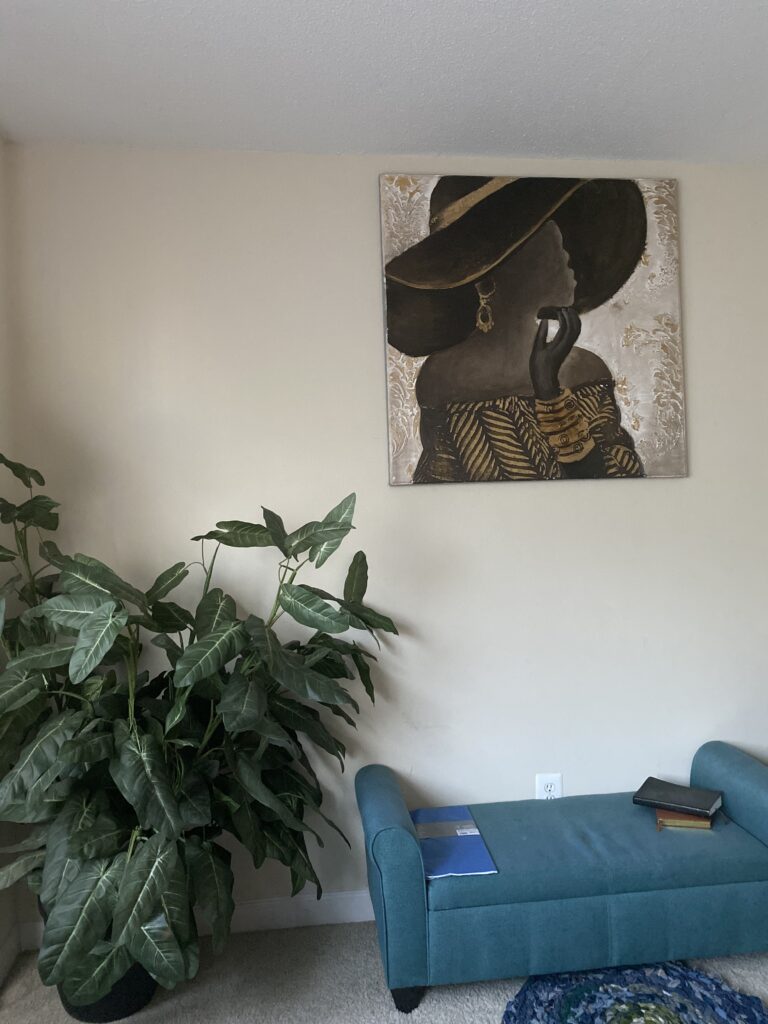 Thus, when I went on my latest thrifting trip with a friend, I was elated to find BIPOC art. Goodwill gave me access in a way that I otherwise would not had. I found two pieces that made me light up in magical ways.
The first piece was a motif of three black toddlers running in the Olympics. This piece felt like a metaphor to pay homage to Black athletes who were historically mistreated in the Olympic games in the early 1940s-60s. T. Richards, the artist, did an amazing job and told a story!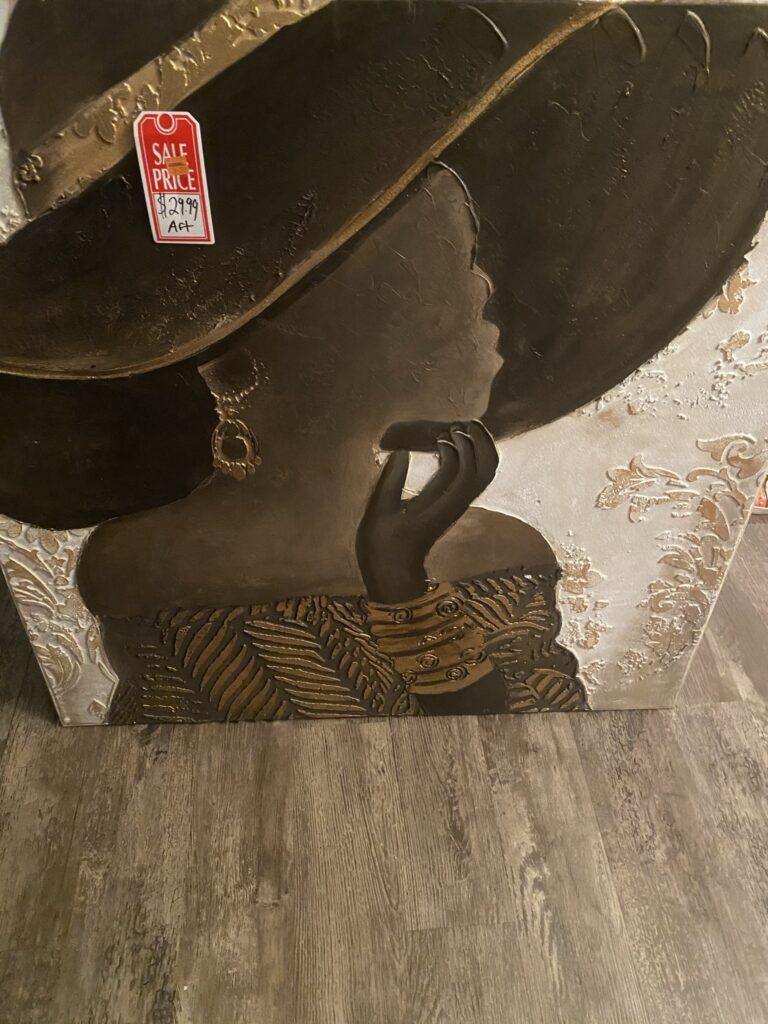 Whereas the other painting was much larger and exhibited a Black woman being regal and living. It was amazing to see and obtain this piece because it is a textured work of art and is a great attention-getter.
Both of the paintings, while special, were not expensive and that is the magic of thrifting. It gives people access and price points that they can realistically partake in. If I had not gone to Goodwill, I would not found BIPOC art that simply spoke to me.
About our fabulous guest blogger: