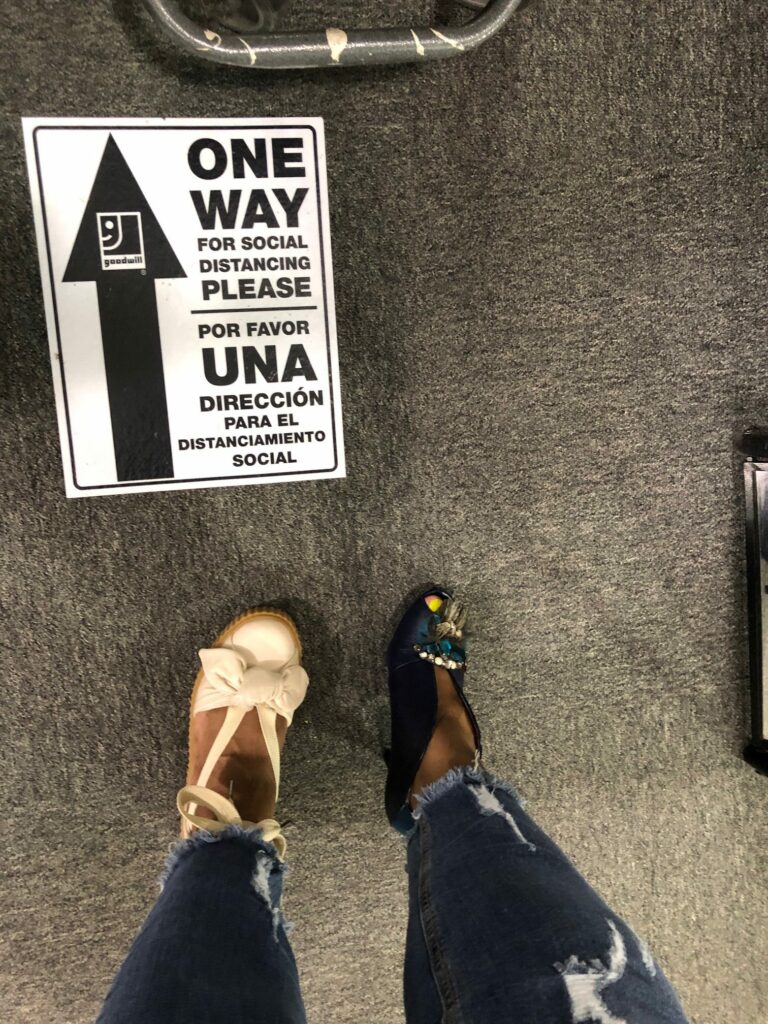 Spring is rapidly approaching and we will be enjoying more time outside with family and friends. My favorite item of any outfit is shoes. You can even read all about my shoe expertise throughout this website. They can enhance any look with a pop of color, sequins, or glitter. So why not check out Goodwill for some new shoes?
The Bowie, MD location is my favorite to find new shoes and I always start in that section. It is organized by shoe style and features everything from heels to sneakers. The color sale also applies to shoes, so you can find a pair for half off of the asking price.

During this particular trip, I first spotted a shoe I had been searching for since last summer. It's always a sinking feeling of excitement in my stomach when walking to the desired item in Goodwill. You never know if it will fit from afar, but fingers crossed that they do! The shoes I've been dreaming of for about a year now, which I finally found, were a new pair of Puma Fenty Creeper Sandals. What's great about them is that they are the comfort and sportiness of a sneaker but have an open area and the freeness of a sandal.
The sandals were priced at $25.00, which is a steal compared to a new pair sold at its original price. I also stumbled upon a pair of Poetic License booties in stunning navy blue leather and they fit as well. The cherry on top is that the booties were priced with an orange sticker which means they were half off and 10 bucks!

Both pairs will compliment many outfits during the season change. They both can be dressed up or worn casually. Goodwill always comes through!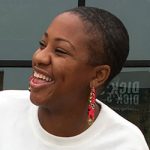 Amber Mixson
Fashion/Lifestyle Blogger
Amber is a 
fashion-blogging
 foodie and Instagram influencer with a passion for thrift store shopping. Her blog Eat N Style details her flair for cooking up not only tasty treats but inspired outfits as well. She has a passion for her community and is proud to serve others with her gifts. Follow her on Instagram (@eatnstyleblog) for more stylish tips and culinary adventures.