I love Halloween! I love saving $50! And I love finding unexpected items to upcycle into seasonal décor.
So, of course, I love shopping at Goodwill because I checked off all-of-the-above in one awesome visit to the Fairfax, VA store.
Goodwill is a great place to shop for interesting and inexpensive items to upcycle into fun Halloween decorations. That's where I found the plates for my spooky eyeball wall. On my recent visit I picked up a muffin tin for 99 cents.
Can you guess what I did with it?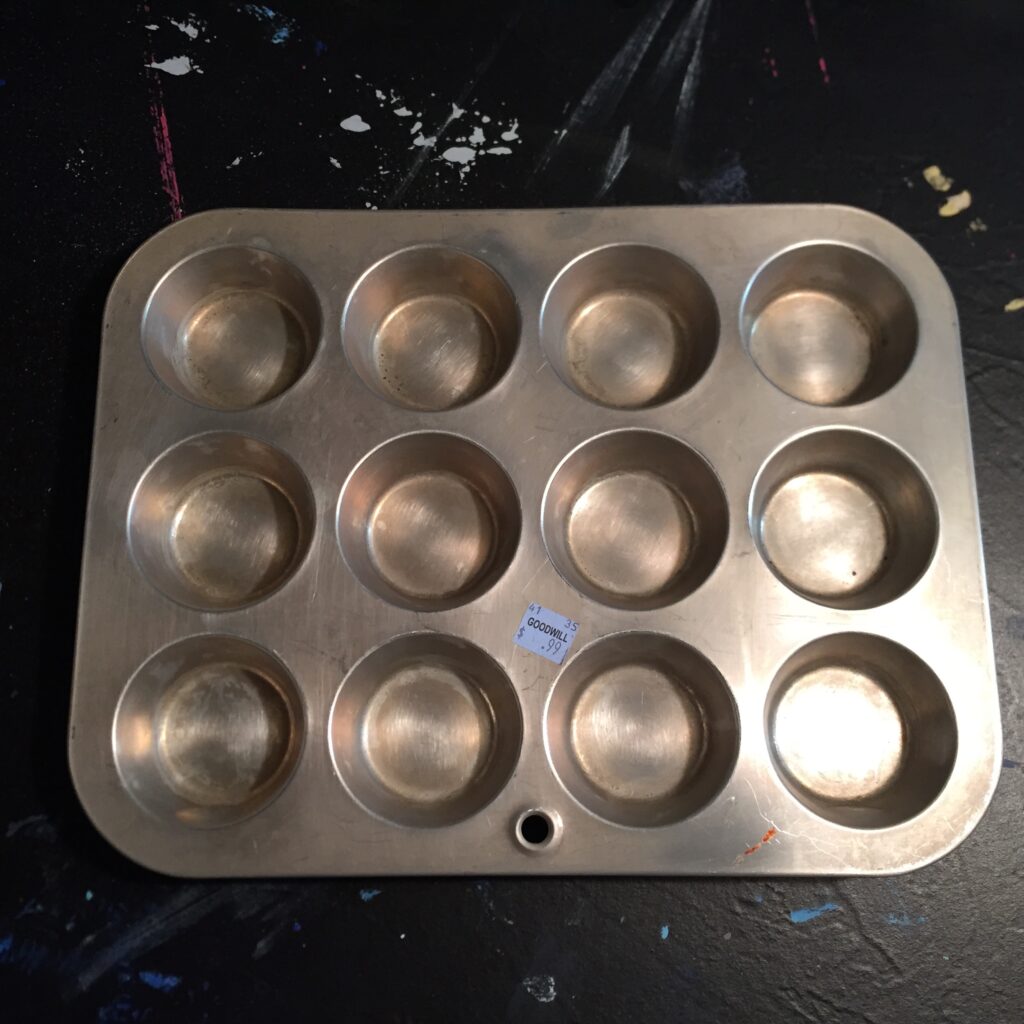 Before I show you how I transformed the muffin tin, let's talk about the amazing deal I got on a giant inflatable Halloween decoration. This creepy guy was only $40!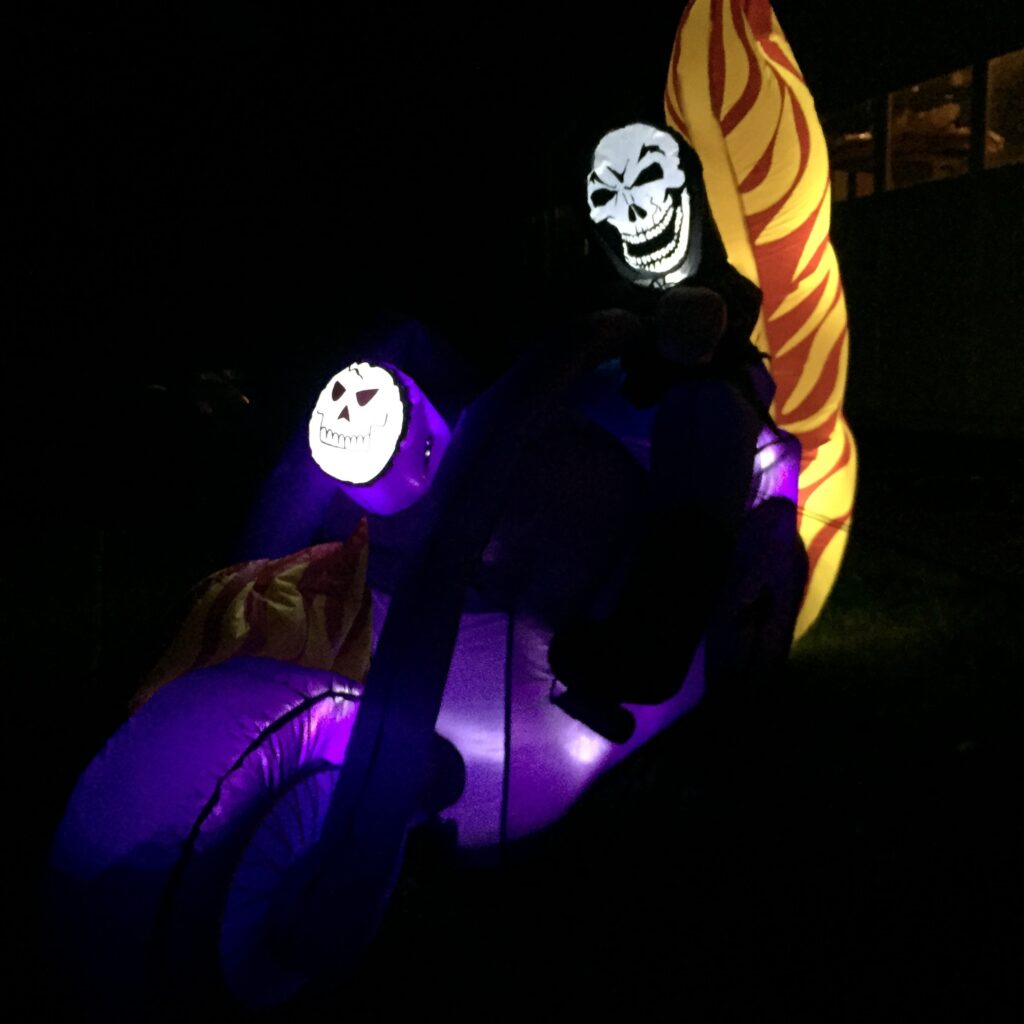 It's hard to tell from the photo, but the motorcycle flames are about 6-feet-tall. The exact same inflatable skeleton riding the exact same flaming motorcycle sells online for around $90. That's more than double what I paid!
Goodwill had the decoration plugged in and inflated in their storefront window so I knew it was in good working order before I purchased it. I am as excited about my $50 savings as my son is about having a giant inflatable skeleton in our front yard.
Now back to my upcycle project! I was originally looking for something round that I could paint like a pumpkin. But when I found the muffin tin, I realized I could paint an entire pumpkin patch.
I started by flipping the pan over and painting the circles orange. Alternately, you could spray paint the entire pan orange for a quicker DIY project.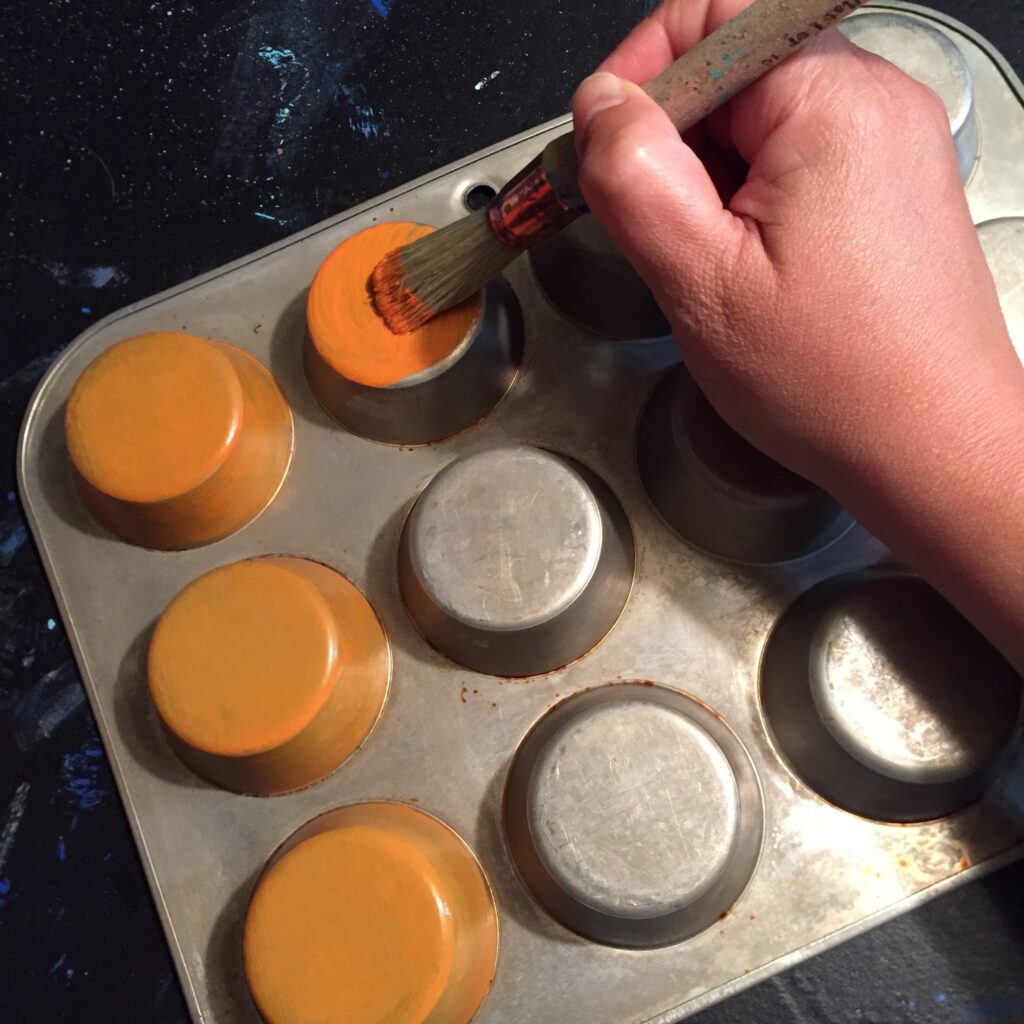 When the orange paint dried, I used a black paint pen to add faces with different expressions and a green paint pen to add hair. For me, a paint pen is easier to use for details than a small paintbrush. It's more like doodling than painting.
Don't overthink this part! Doodling silly pumpkin faces is easy and fun. Experiment with different shapes and expressions. You cannot mess this up!
Finally, I flipped a paintbrush over and dipped the handle in white paint to create perfectly round little eyeballs.
Here's my pumpkin patch!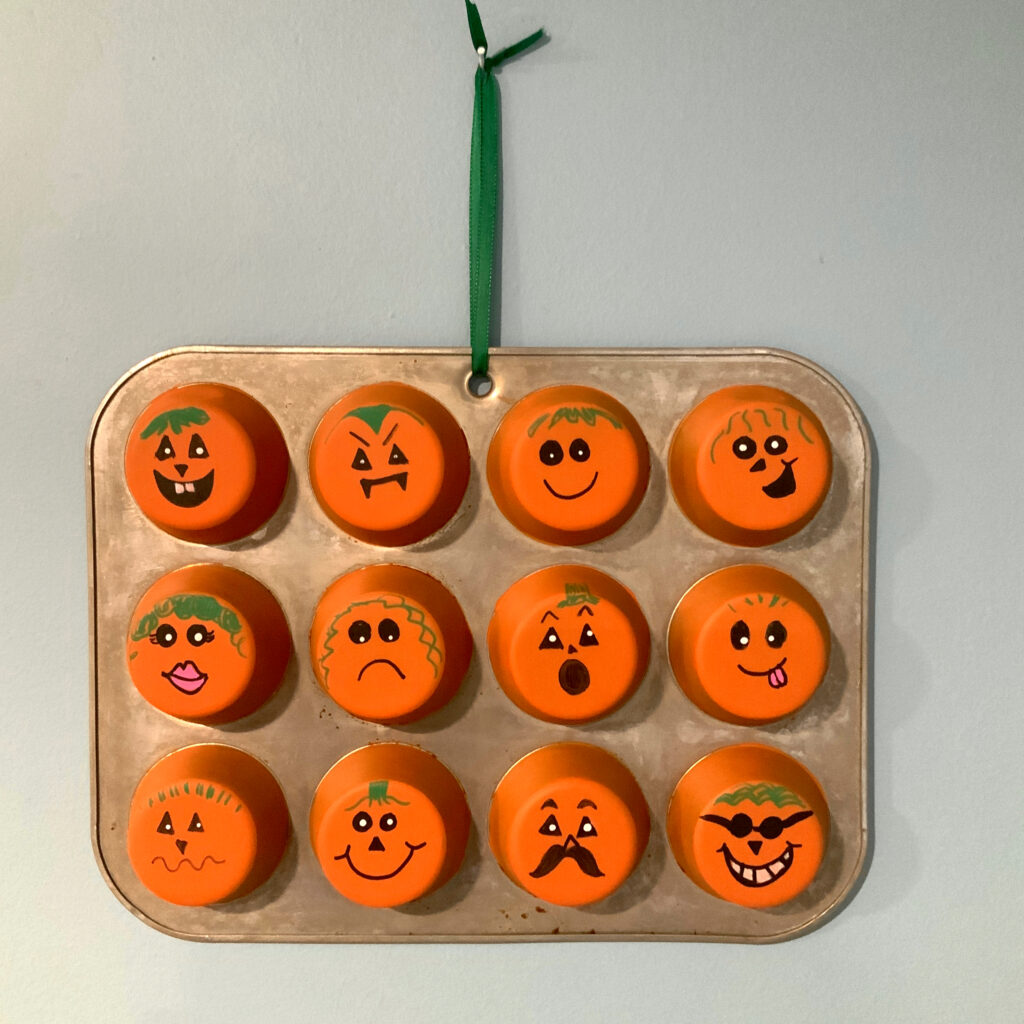 Happy Halloween!