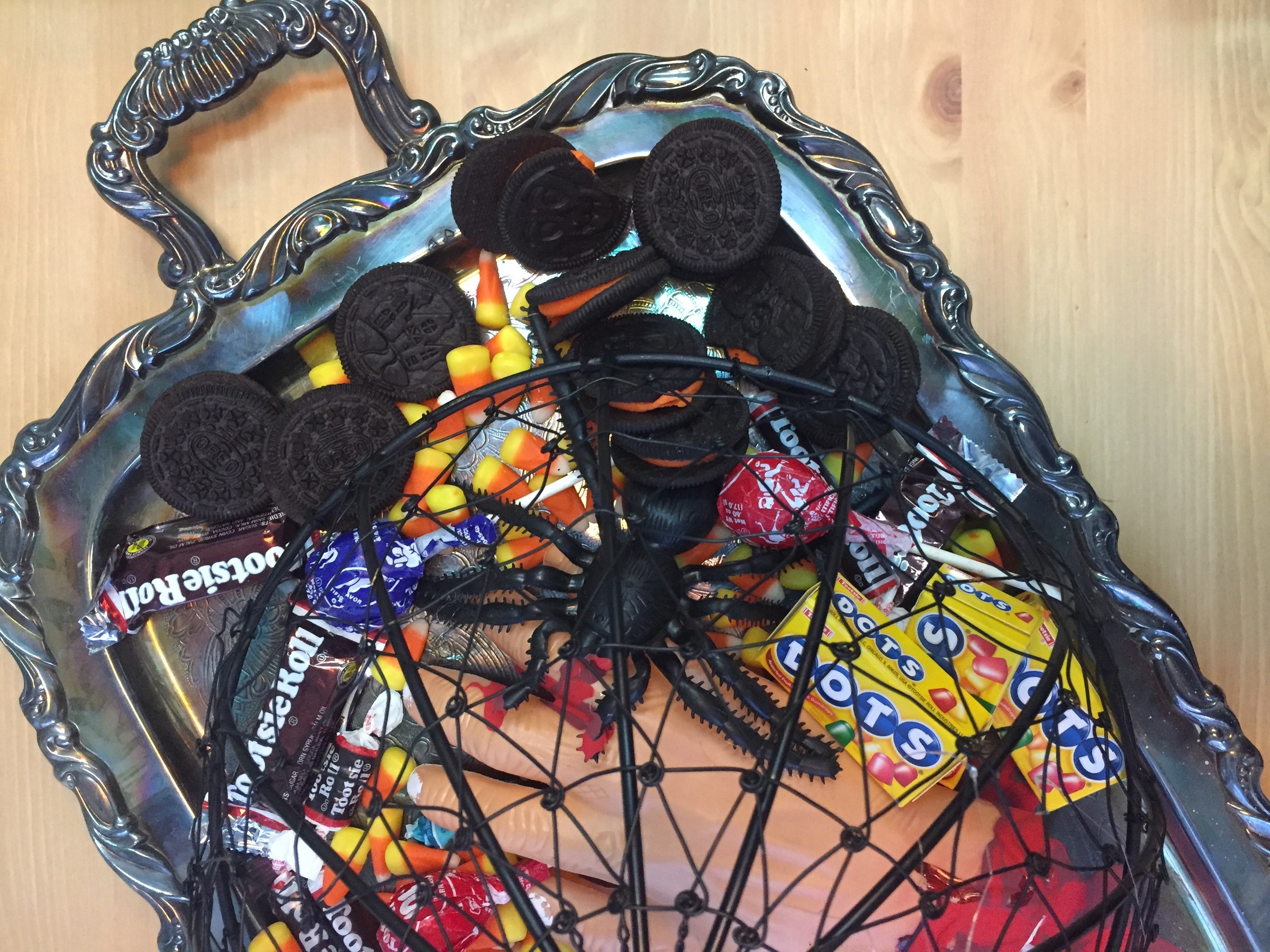 Give this project a hand! Combine an old serving tray with a cover and some frightening Halloween accessories for a ghoulishly good way to distribute treats.
Age Level:  Older kids, teens, and adults
Items needed:
Silver serving tray
Dish cover
Black spray paint
Red puffy fabric paint
Fake severed hand and spiders
Glue gun & glue sticks
Time requirement:  1 hour (not including paint drying time)
Cost:  Approximately $12
$4 for serving tray
$3 for dish cover
$5 for spray paint (lots left over!)
$3 for puffy paint (lots left over!)
$1 each for fake hand and fake spiders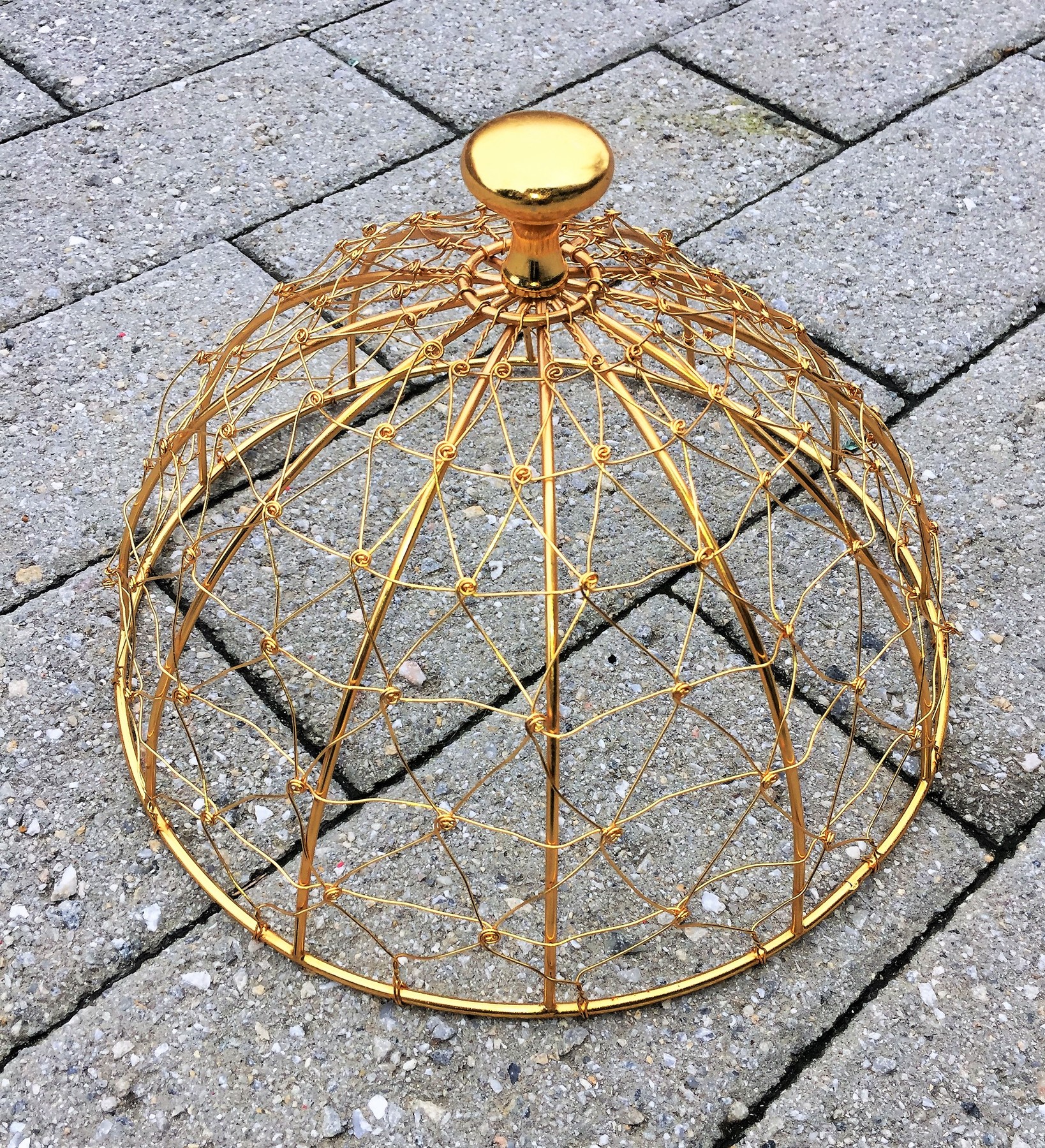 Step 1:  Halloween hunting at Goodwill is hauntingly happy
Head over to your Goodwill retail store to hunt for items that will draw screams of delight from party goers and Trick-or-treaters.   Look in the kitchen wares section for trays and dish covers.   This project was inspired by the dish cover because it already felt like a web.  While such a cover might be harder to find because it is a unique item, you can create this project using just a tray with accessories.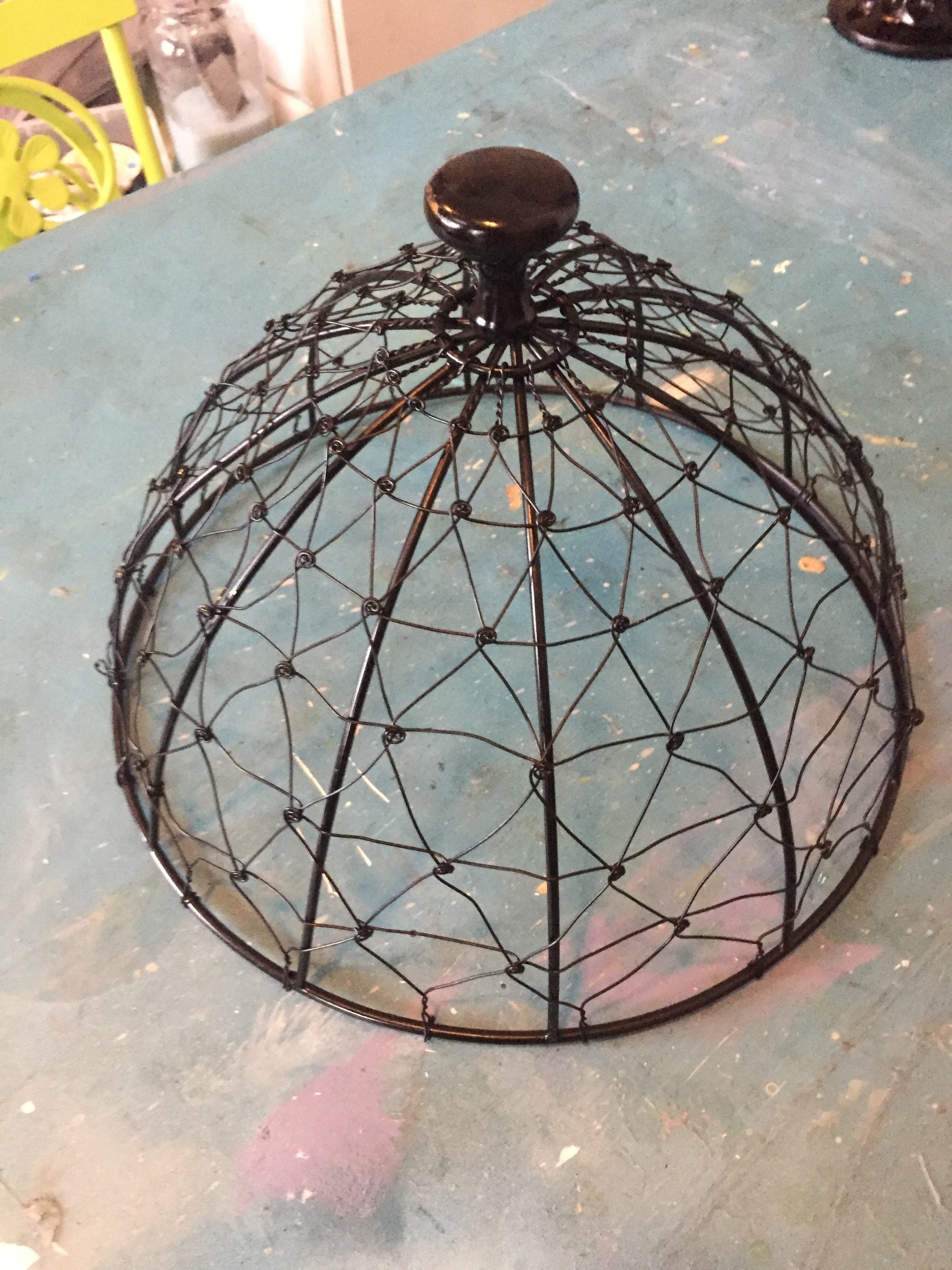 Step 2:  Spray on Halloween
Using glossy black spray paint on any item will give it a look for any Halloween-themed event.  Lightly spray on the paint over the dish cover and let it dry.  Once dry, flip it over then spray more paint on to ensure all sides are covered.  Place it aside to dry, ideally overnight.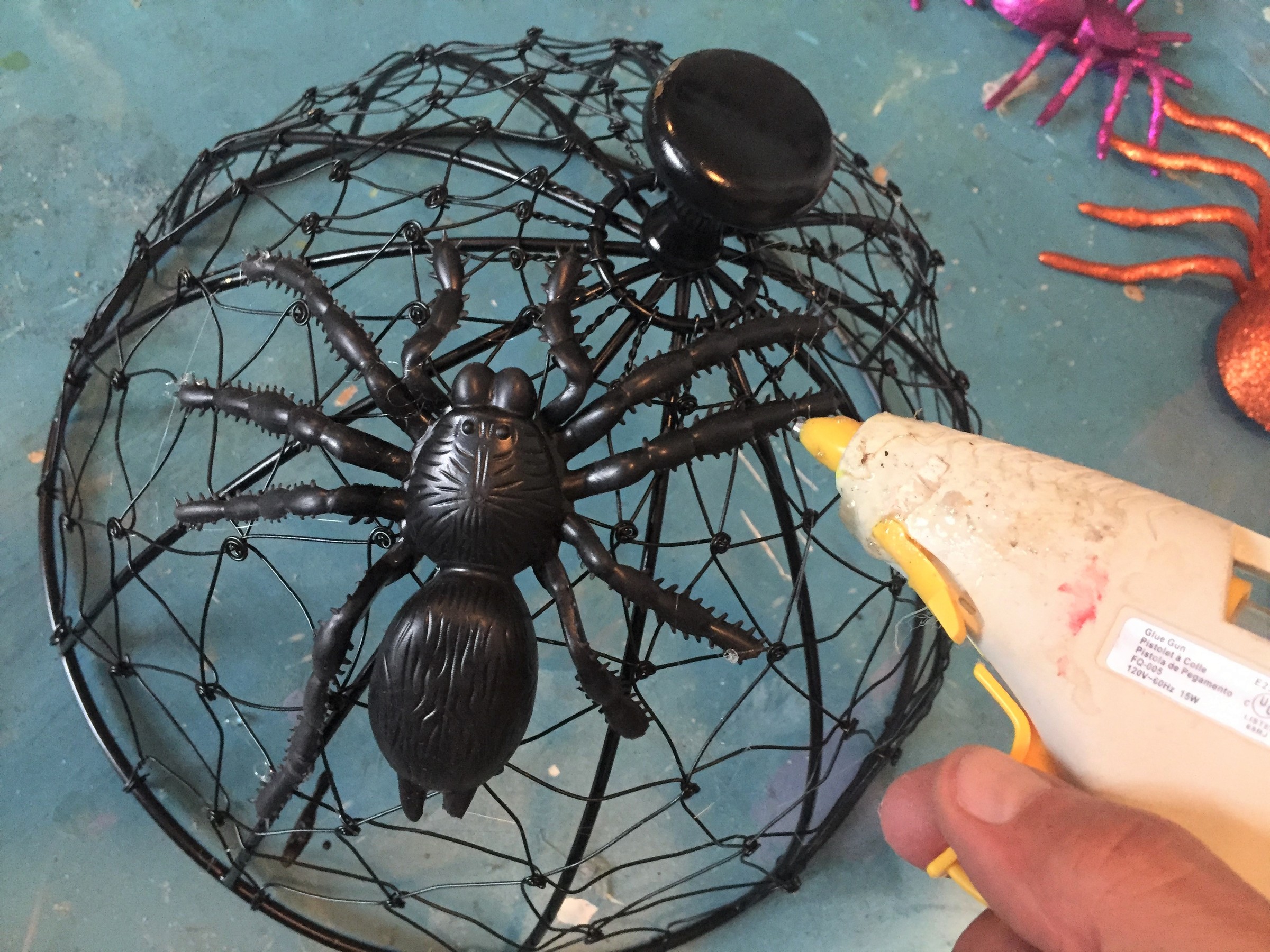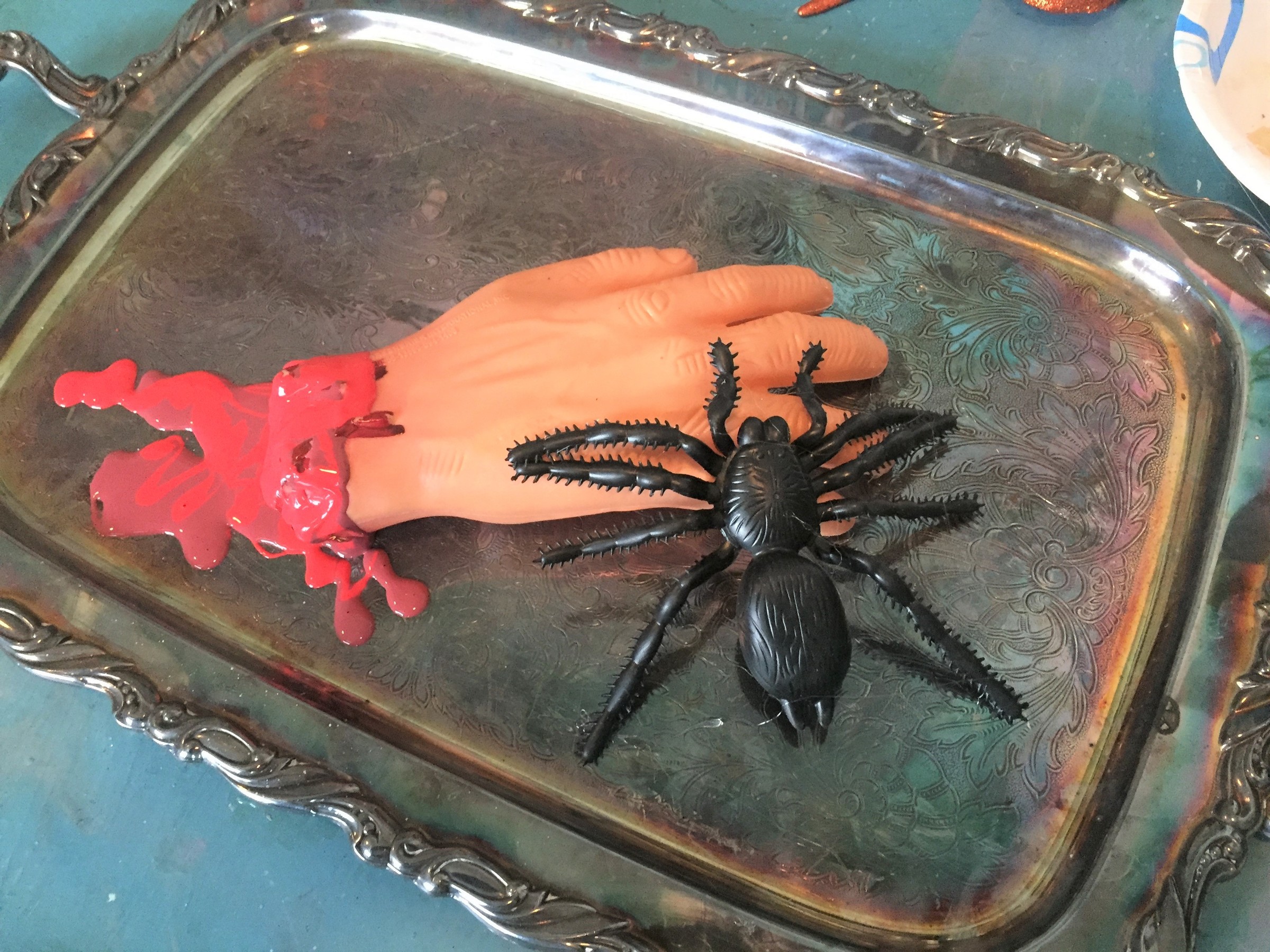 Step 3: Hand over the scares
Any dollar store will have a great collection of Halloween accessories this time of year.  Pick up a fake hand and some black spiders for this project.   Place the fake hand in the center of the tray; you may want to use your glue gun to secure it in place.  With your red puffy paint and any other red craft paint you have on hand (pun intended!), pour it on along the exposed wrist edge so it spills onto the tray below it so it gives the impression that the hand is bleeding.  You may want to add a splash of white paint, too, for added visual interest.  This part of the project will need to dry overnight, too.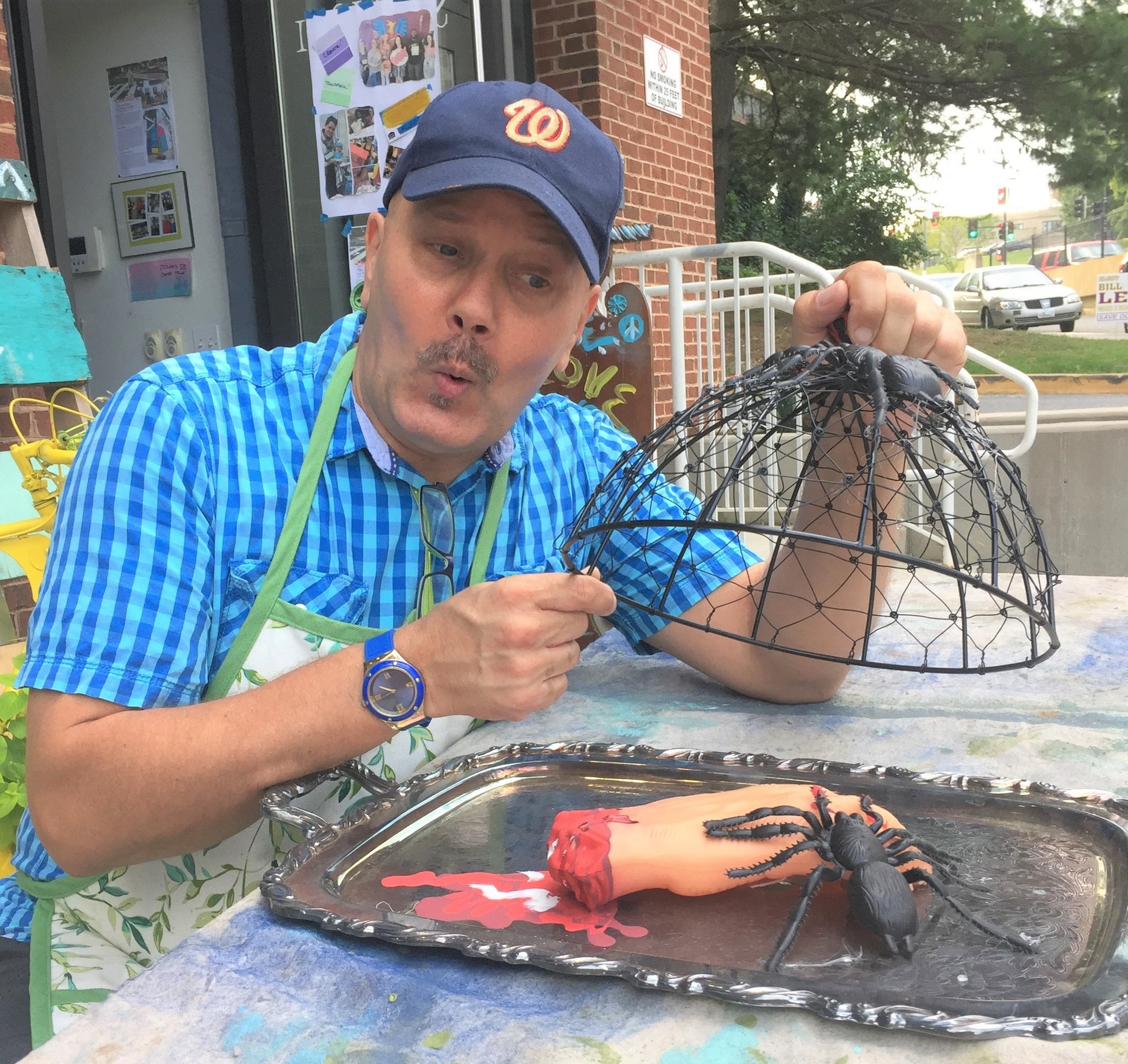 Step 4: Secure your spiders
With your glue gun, add your fake spiders to the side of the dish cover and on top of the hand.  To make the spiders look even more spooky, add some of the red puffy paint around their heads and front legs.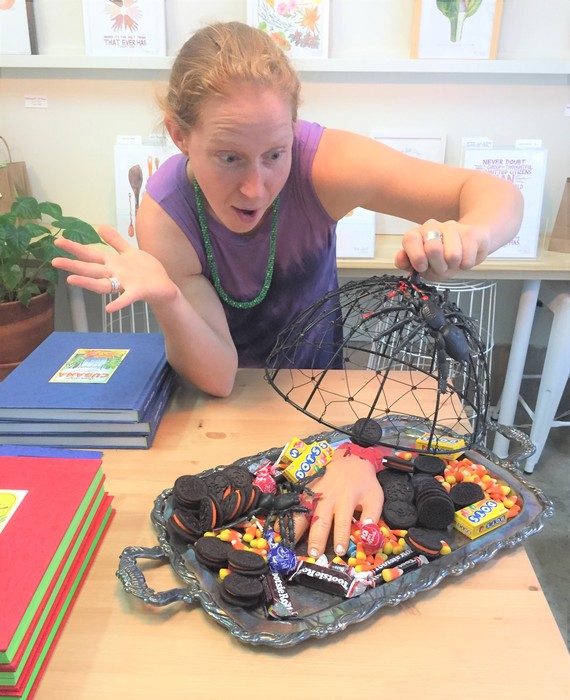 Step 5:  Add treats and get ready for squeals!
Add cookies, candy and other Halloween treats to the tray around the fake hand ensuring you don't cover the red paint so everyone can see the fake "blood."  Add the dish cover so those wanting a treat have to grab hold of it with the spider close by.   Chills, thrills, and smiles are sure to be scared up by this easy and eye-catching project!