Make some resolutions you're sure to keep: DIY Resolutions!
As one year ends and a New Year unfolds, many of us will make resolutions—or dust off the ones we made last year at this time. 
And if you are like me, some of these grand and bold plans fall flat by the end of January! 
However, what if you made ones that are easy, fun and joyful to keep? 
Consider making some "DIY Resolutions" and you are sure to be successful!  Here are five for your consideration and for your "borrowing"!
1. Use upcycling as the centerpiece for family fun
Special moments together help to create stronger bonds to those we love. An inventive way to connect with others is by transforming items together. Make an excursion to Goodwill as part of the fun so you can hunt together for cool items to repurpose. Add some competitive fun to things, too, like seeing who can get the best deal on their piece.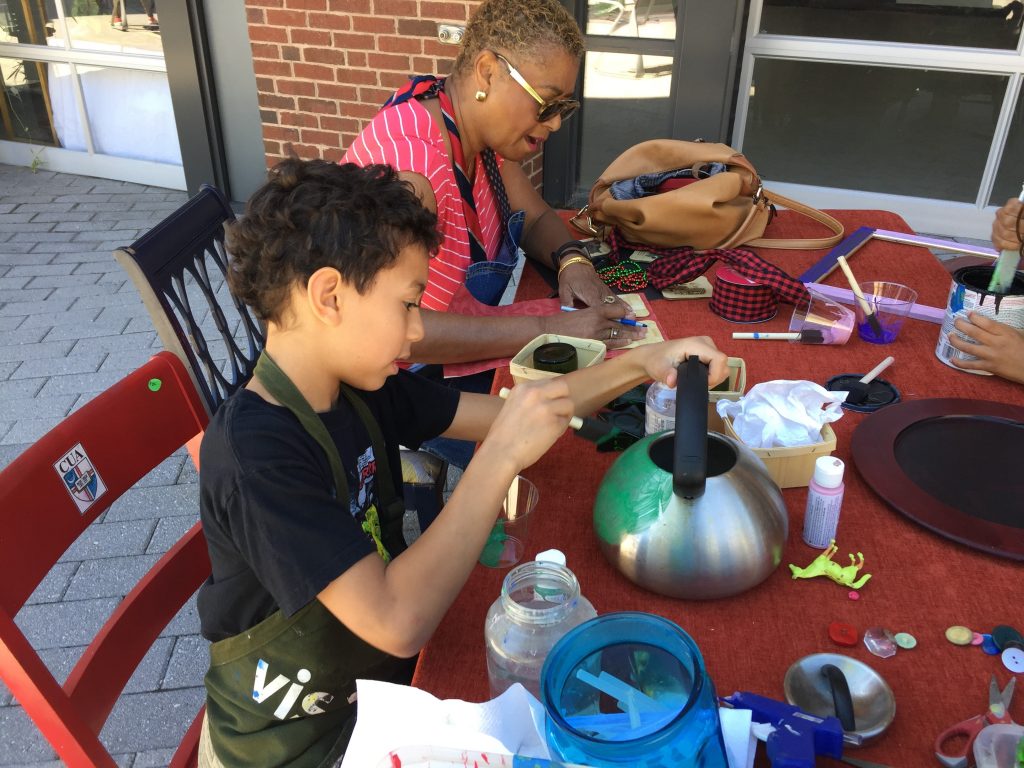 While watching movies or sporting events on TV with others is enjoyable, by doing some upcycling together, you are making a creative and memorable time for your loved ones. And everyone wins!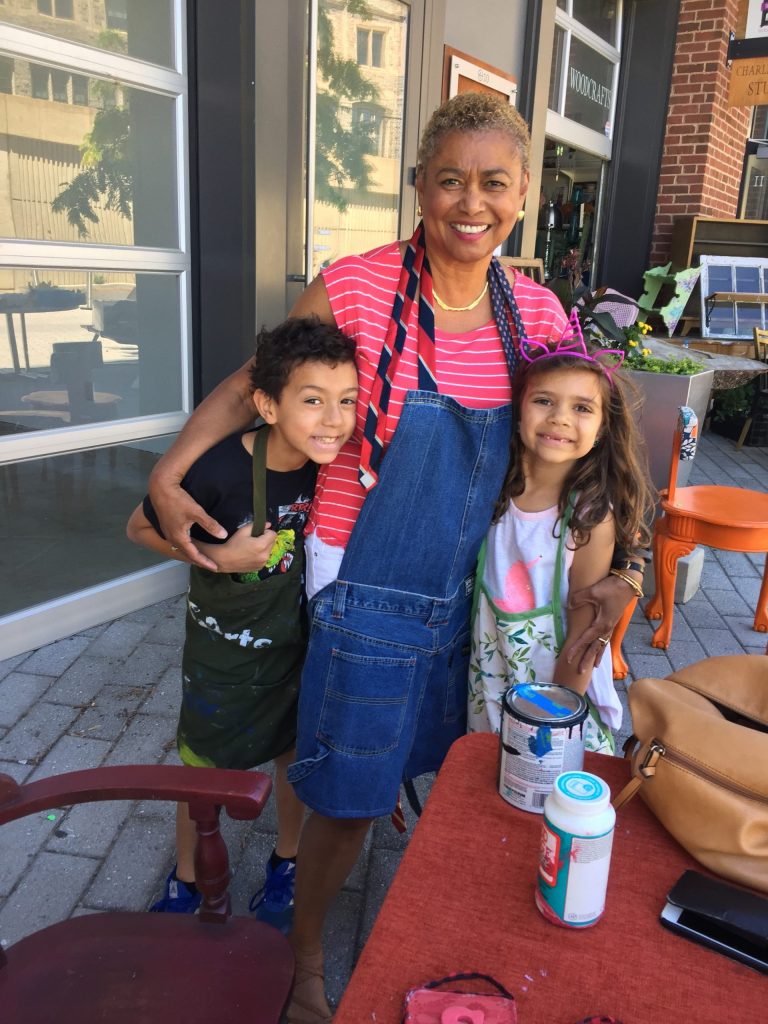 2. Help the Earth by rethinking one household item rather than tossing it
Often, we throw away perfectly good items because they have served their purpose and we no longer "need" them.  In the New Year, vow to hold onto one item and give it a new life—and be a good steward of the environment by keeping it out of a landfill.  
For example, your child is now grown up, so you could transform their old twin bed headboard into a bench.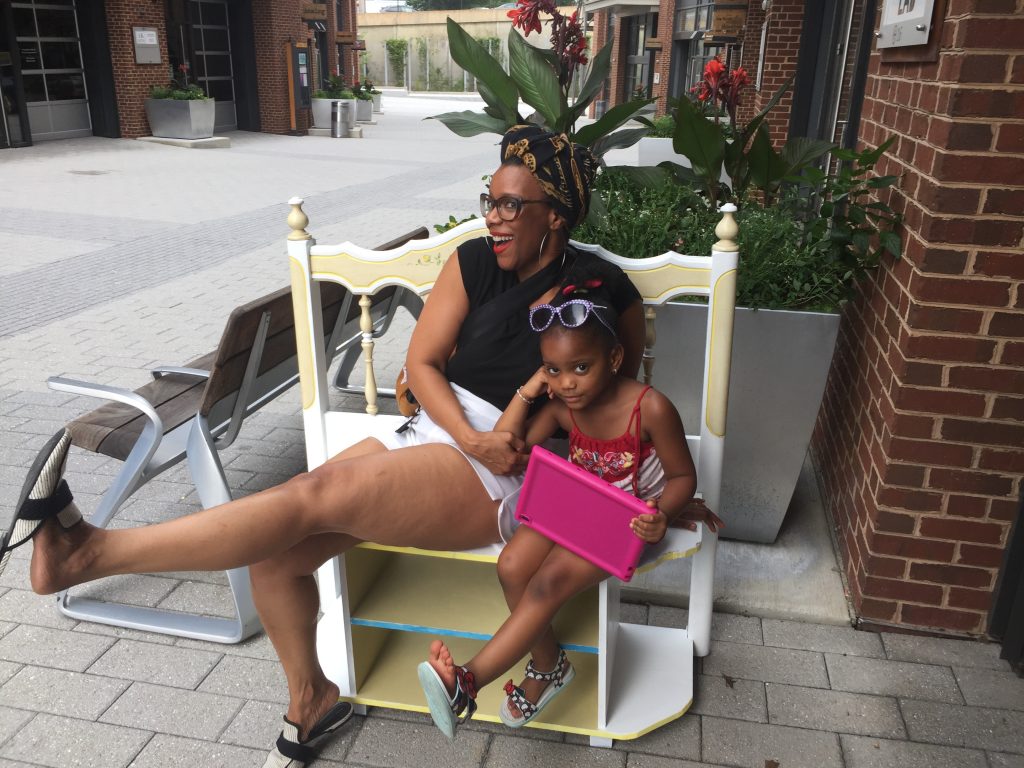 Or turn a bicycle wheel into a funky bulletin board/memo holder.  Old tea pots can become funky plant holders.  Tea cups can become charming votives for candles.  It is really fun to think about your items in a whole new way!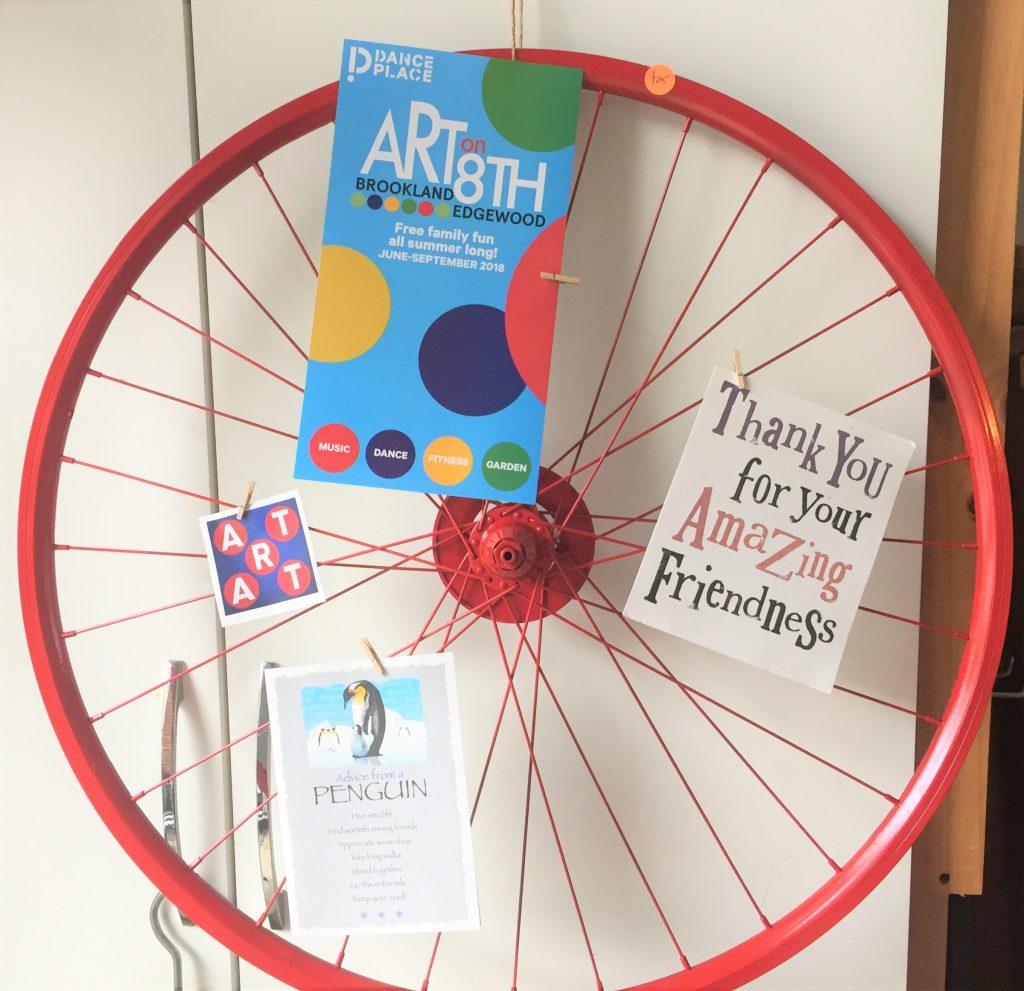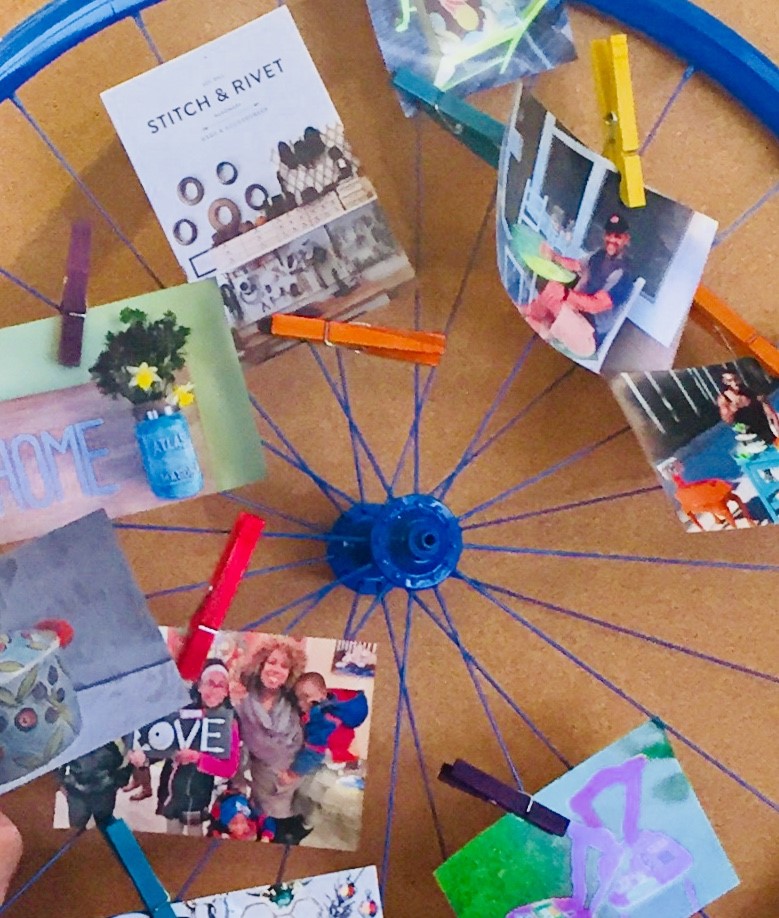 3. Go green (and save green!) by purchasing "gently used" items in place of new
It has become so easy to buy everything online!  While I appreciate seeing what are the latest items are available for my home, I also love the idea of purchasing a used item and making it look brand new. 
For example, you might be seeking a new dining room table and chairs.  Hit Goodwill to find chairs along with a table and use color to transform and connect them.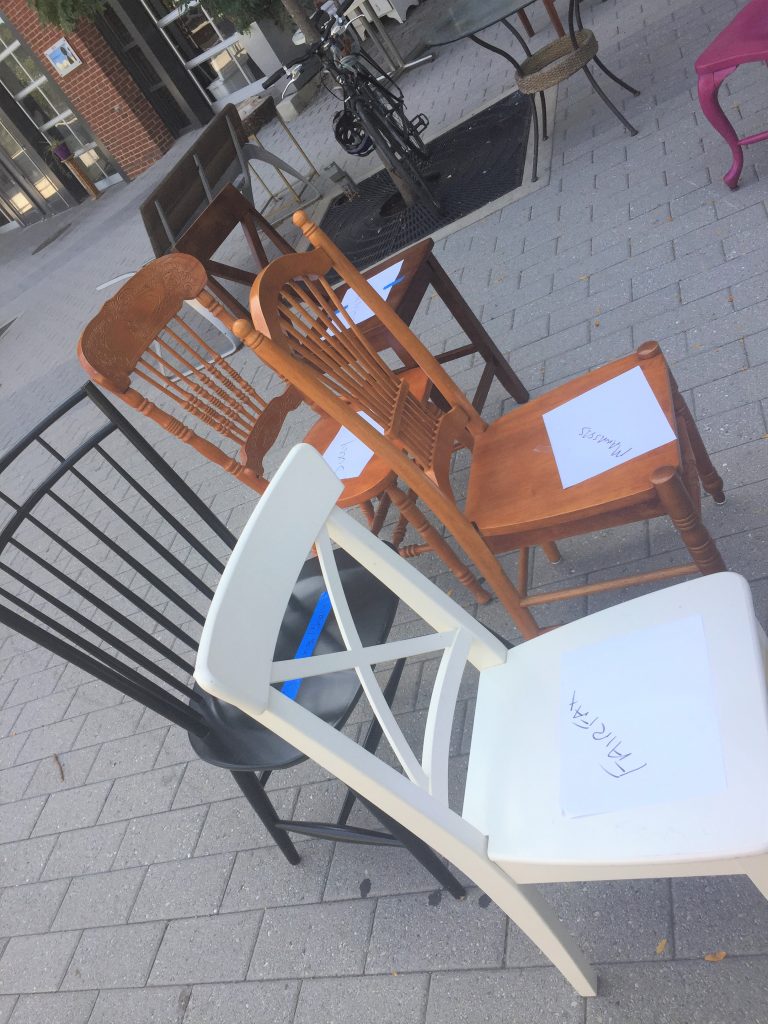 Rather than paying the big bucks online for new (which uses additional materials, fuel, cardboard packaging and more in the process), you can find mismatched pieces that are solid, real wood and paint them yourself. 
Spray or brush on one color and the random items instantly look like a set.  And a unique set that you helped to transform is much for interesting than the predictable/cookie cutter ones that everybody has.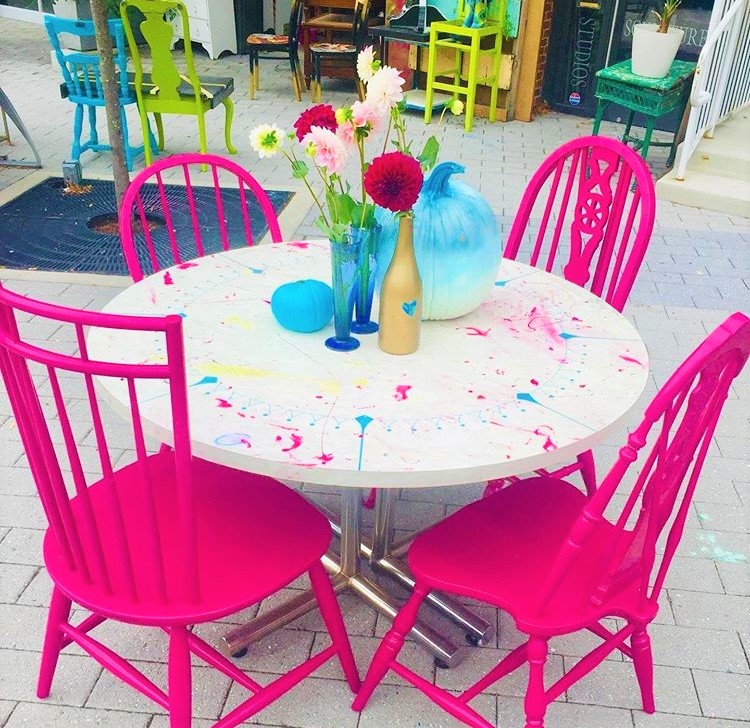 4. Commit to transforming one room or one area, all with repurposed pieces and thrift store purchases
Part of the process of setting resolutions and making them happen is by envisioning what can be, then taking small steps to go from idea to reality.  Think about the various rooms or areas in your space that could serve you better in 2020 and beyond.  Is there a room that could use a little care and attention—and some DIY help?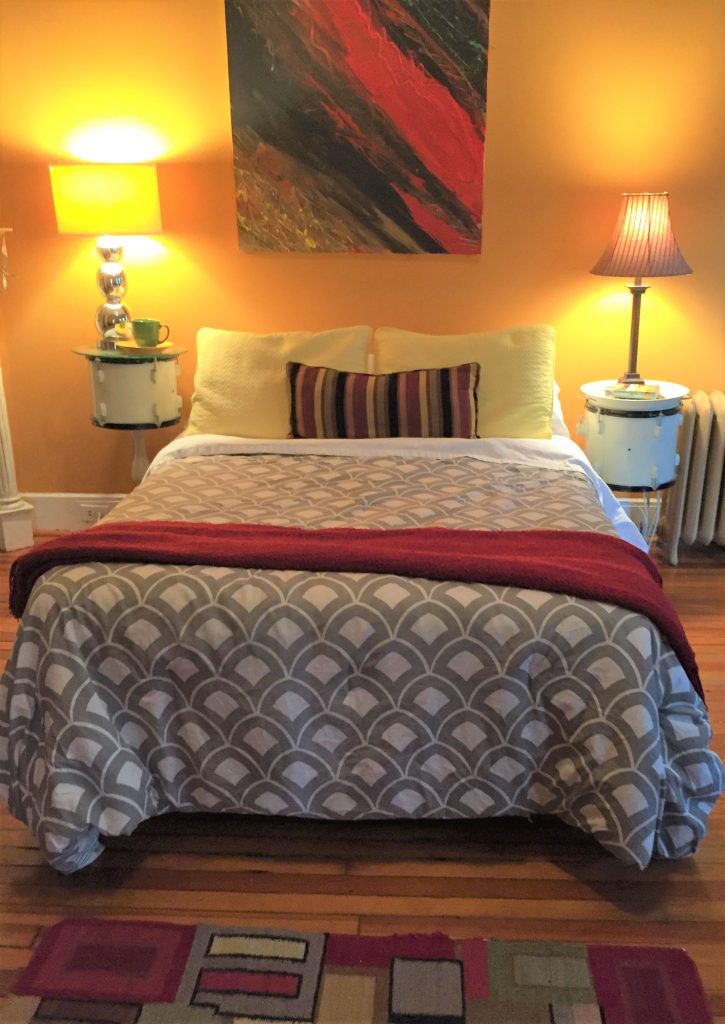 What about your home office area? Is it functioning well?  Does it inspire you?  Do you even want to be in that room or space?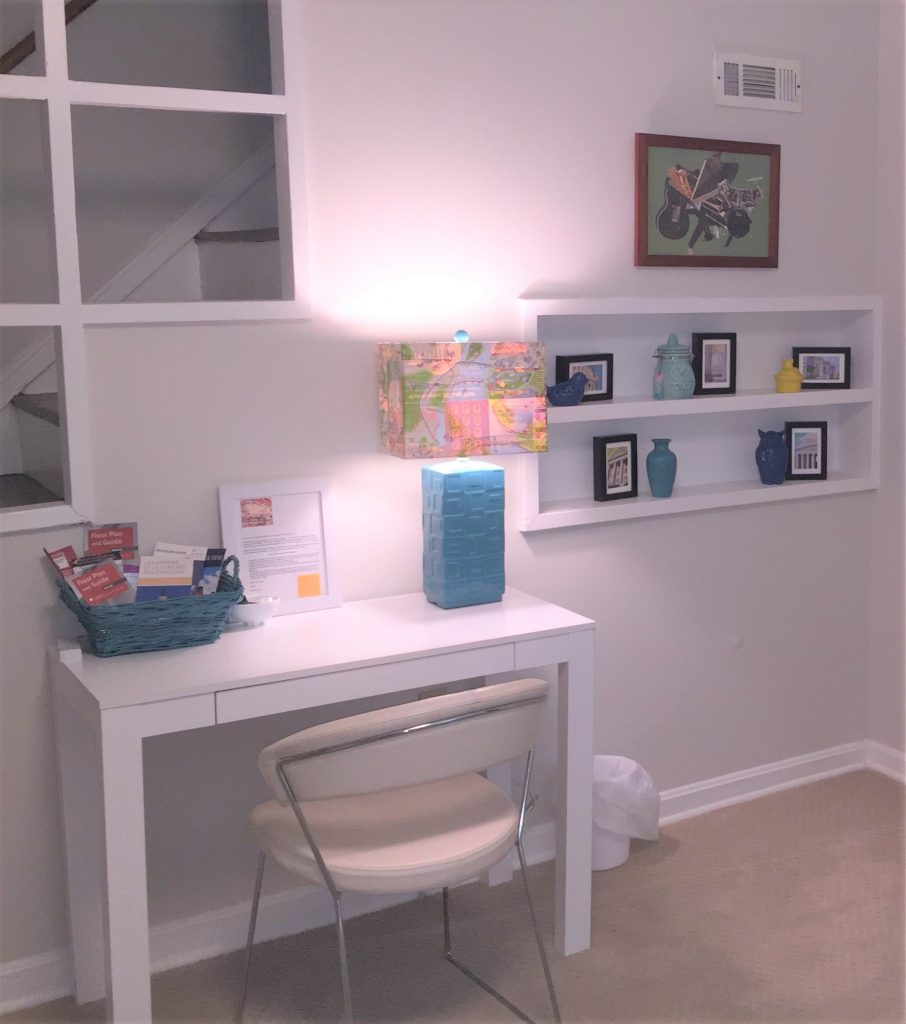 Give yourself a small budget then challenge yourself to refresh it and use the process as a metaphor for change in you, too.  
There is something about an attractive, clutter-free and functional space that allows you to think differently.   For just a few dollars, you can pick up new desk lamps, containers, waste baskets, shelves, bulletin boards and more to make your space sing success.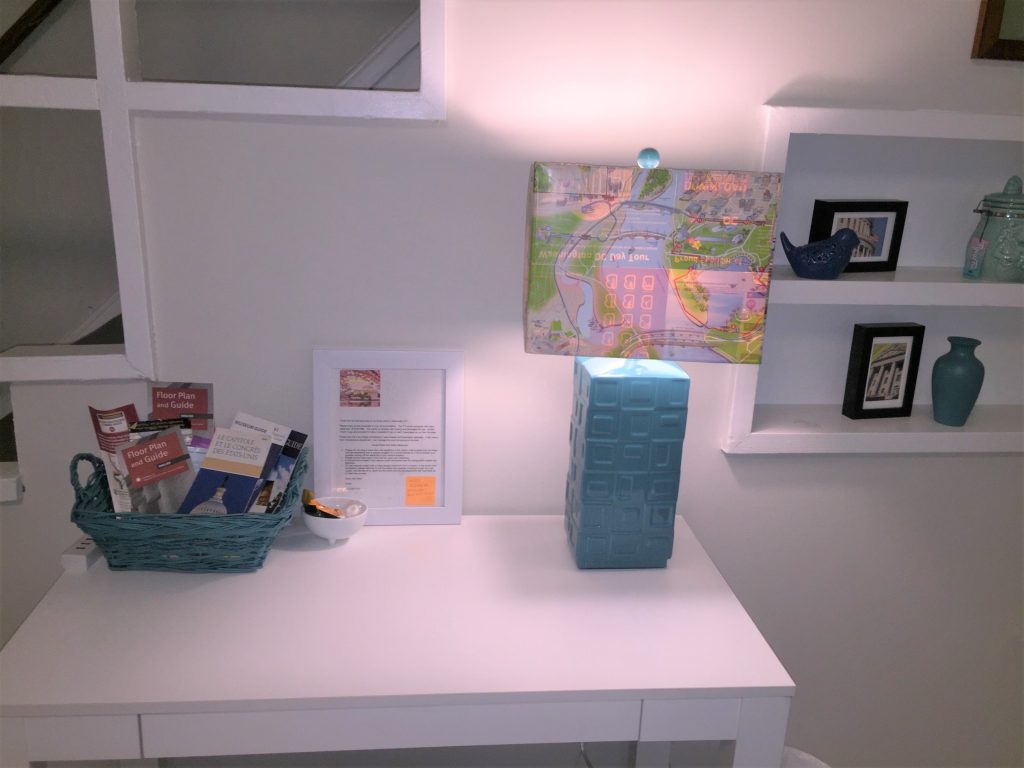 5. Create one piece of art from old items
The artistic/creative process is a powerful way to reconnect with yourself and to consider what is possible as the new year opens up. Art can take us back to a child-like state when we were full of hope and optimism, without a care in the word.
What if you took a mini-retreat from all your day-to-day responsibilities and created a piece of art from old items? 
Cut apart a book, using the pages to make a collage. 
Turn old album covers into funky key holders by adding hooks at the bottom and picture hangers on the back. 
Turn a vase into a candle holder by adding glitter and tealights. 
Upcycle a CD into an eye-catching yard ornament.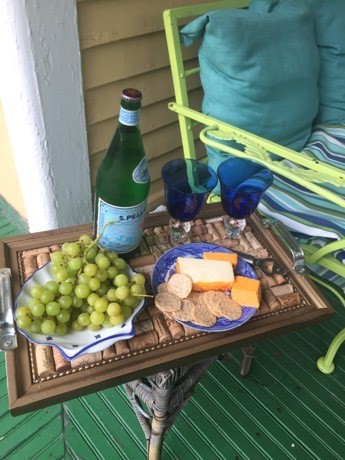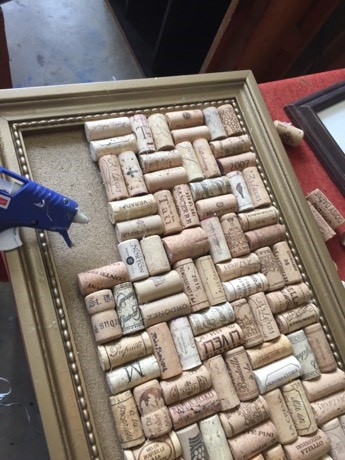 If you pick up items at Goodwill, you will only spend a few dollars so there is little to lose if your piece isn't going to hang in a museum.  The point is to have fun, to think outside the box and to watch what magic happens when you do so!
What are your DIY resolutions that we can borrow, too?  Please share as we are always looking for new ways and new inspiration that will make each day memorable, joyful and fun!  (Hmmm, I want to look back at 2020 and say those things about about it too!)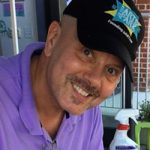 Tim Kime
Tim Kime is an artist, life coach, connector. He is President of Kime Leadership Associates offering executive coaching, meeting facilitating and motivational speaking. He is also Chief Creative Force of Transformation Junkies which upcycles furniture and other household items into functional works of art. He combined his two passions—unleashing the potential in people and transforming items with the launch of the Art of Possibilities Workshops. These workshops are part upcycling, part dreaming, part goal setting.