Why have we waited so long to revisit the Rockville, MD Goodwill? We must have been crazy!
On 7/27, we had the pleasure of hosting our July Shopping Meetup at one of two of the Goodwills located in Montgomery County, MD – the Rockville Retail Store and Donation Center.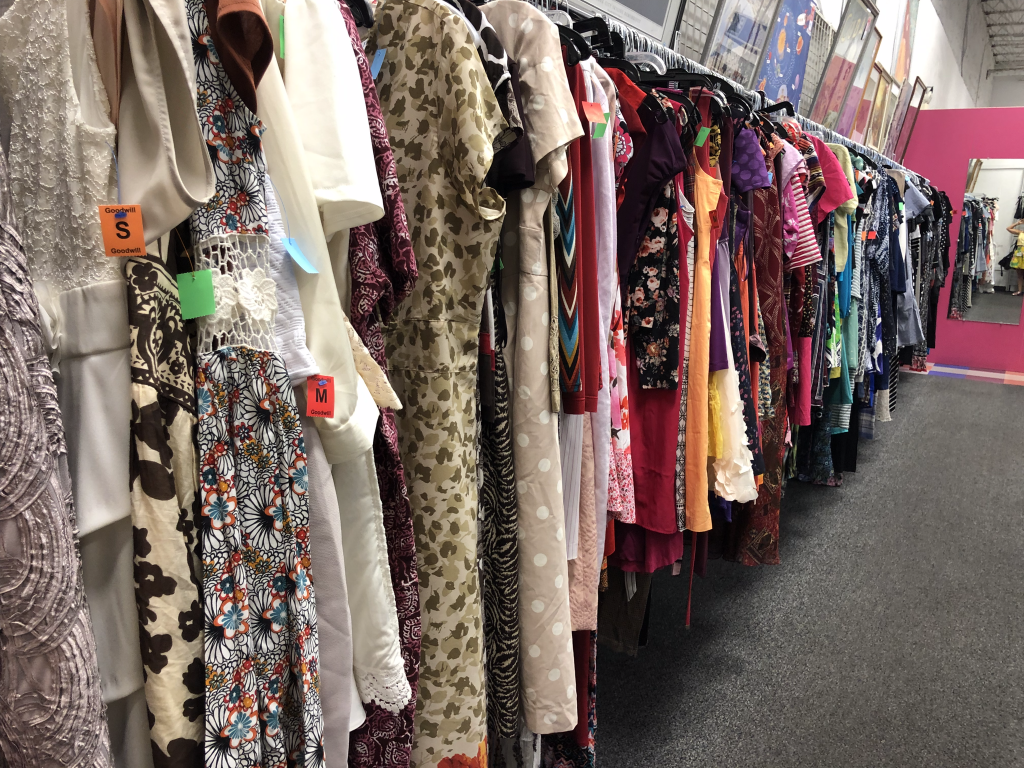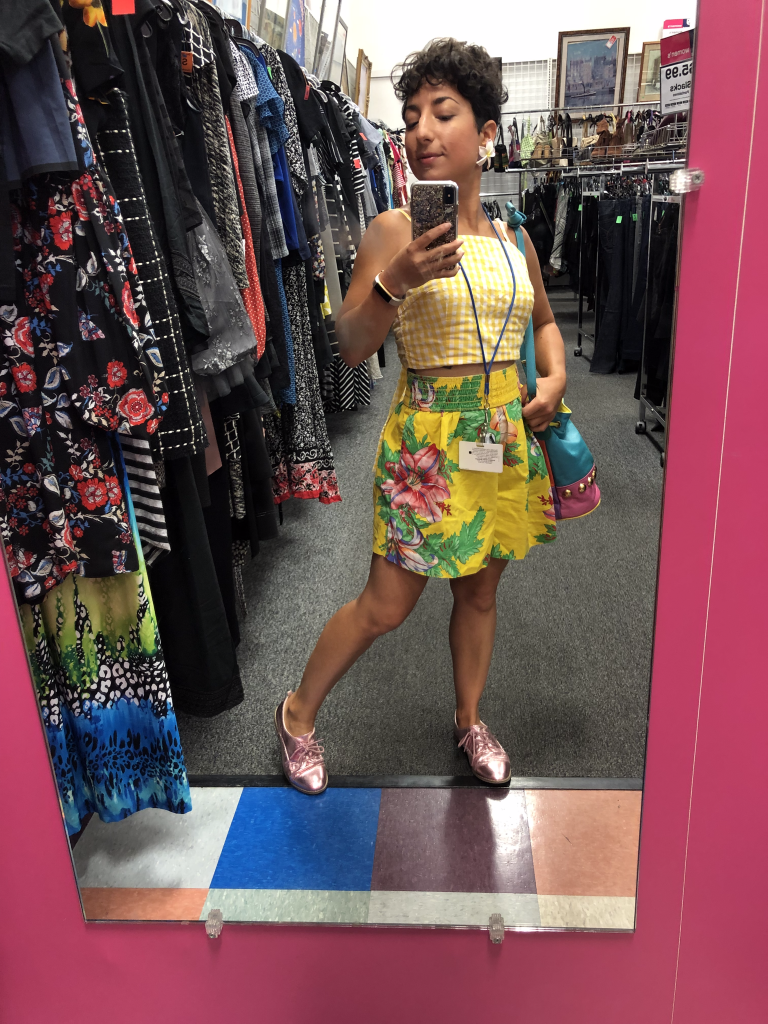 With over 60 attendees present (okay, for real this time – this was our biggest Meetup this year), this event was a 9 AM shopping hustle! Literally, every single cart and basket in the store was being well used.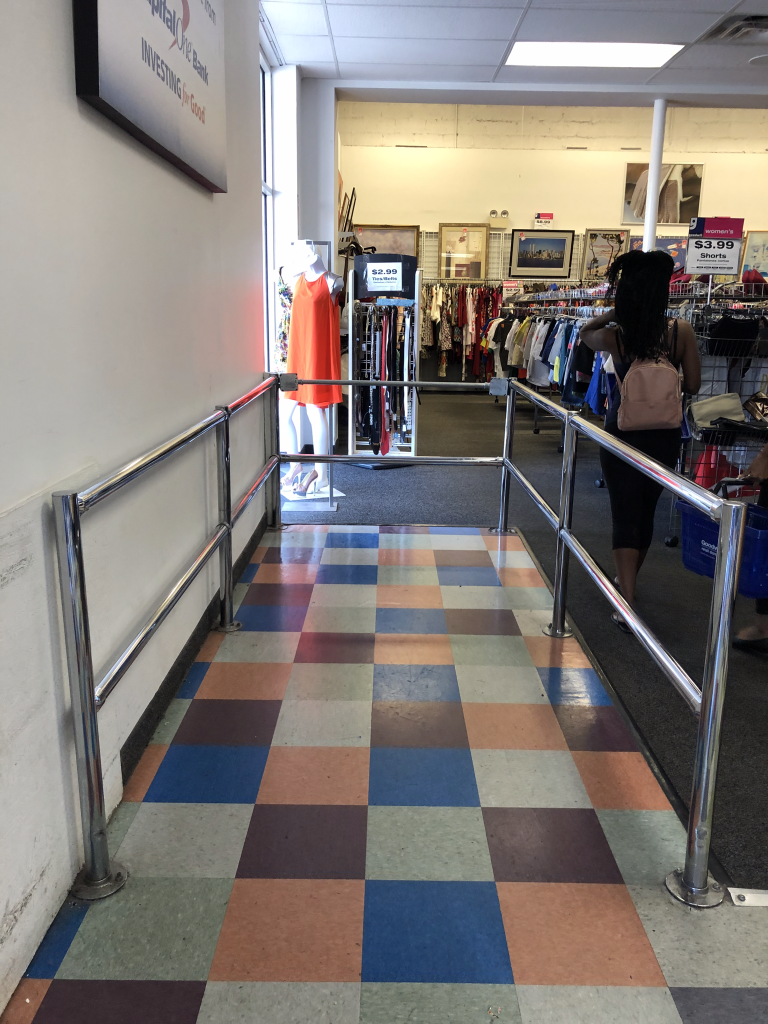 Below are snapshots of the fabulous morning's festivities – which were filled with gems, snacks and good company. As you scroll through the images, you'll see that many new and familiar faces were at this event – all uniting for the greater Goodwill. 🙂
First of all, the vintage shoe game was fire! Pairs from the 1960's through the 80's were spotted throughout the store. The ones on the left were in my size too!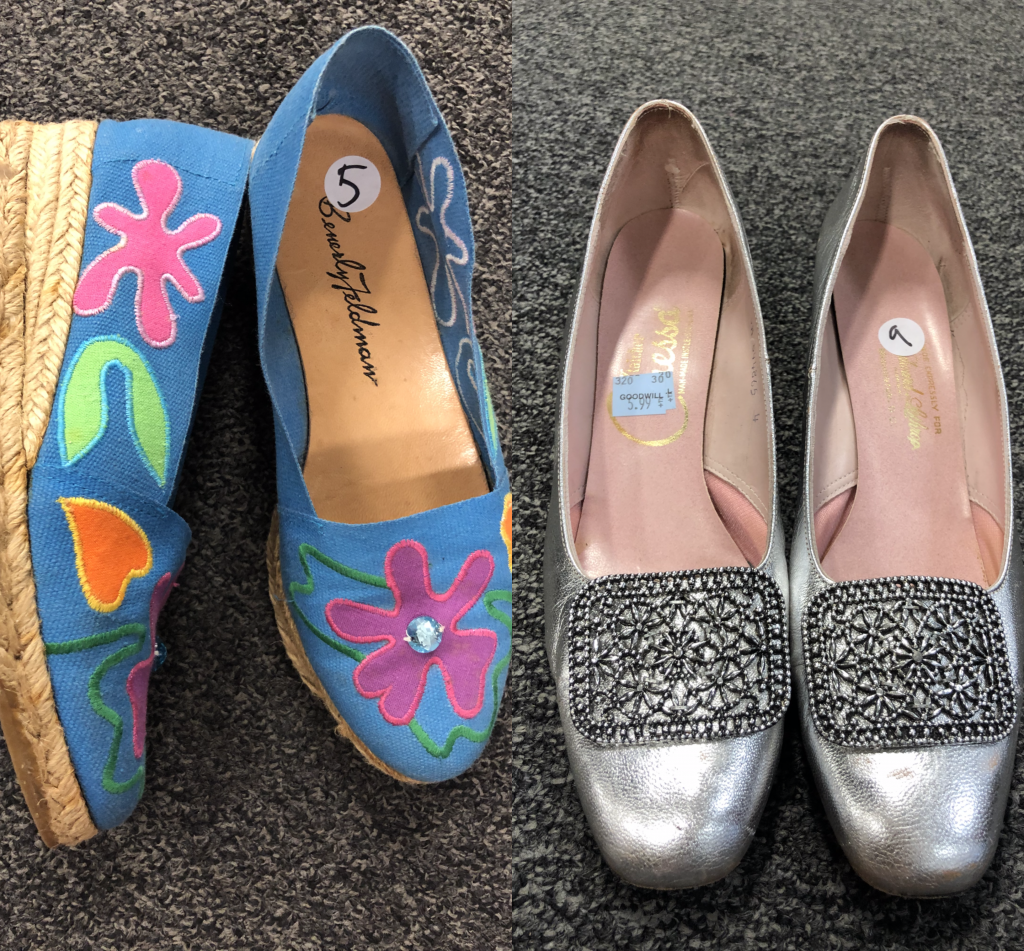 Although not vintage, I couldn't help but snap a pic of these under $10 like new glittery oxfords.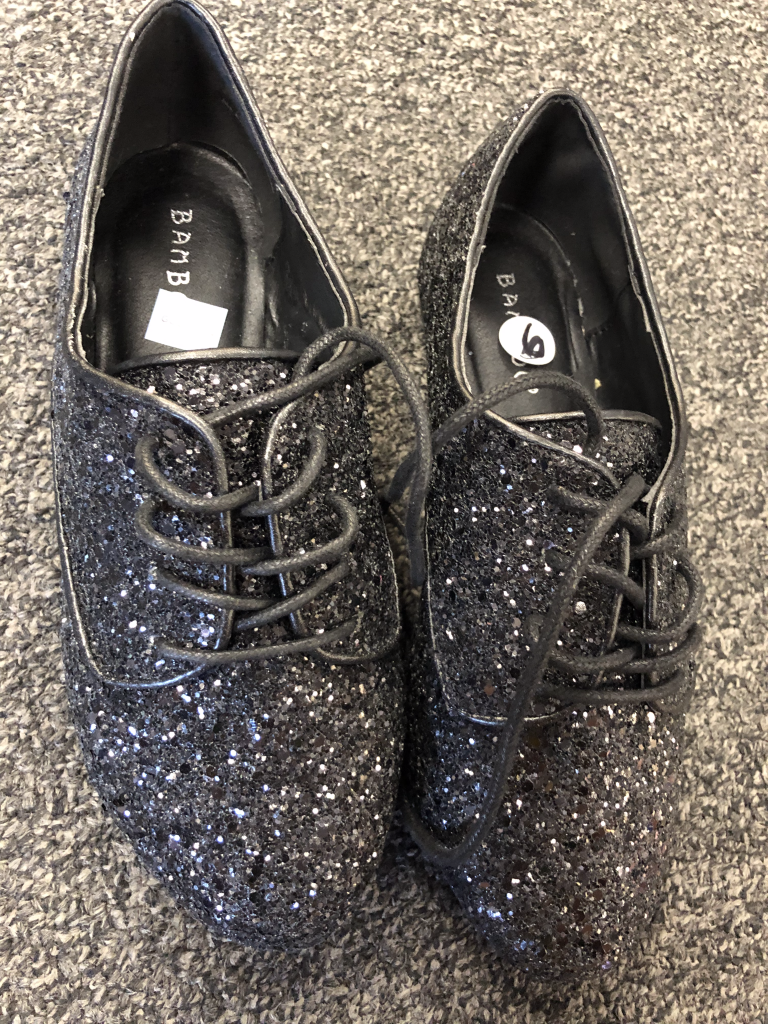 Within minutes of the Meetup beginning, shopping carts were filled to the brim.
Other shoppers were excited about the morning as well. Although we did have a community of newcomers, frequent Meetup attendees made appearances! After an hour of shopping, Lea collected quite the summer/fall style haul.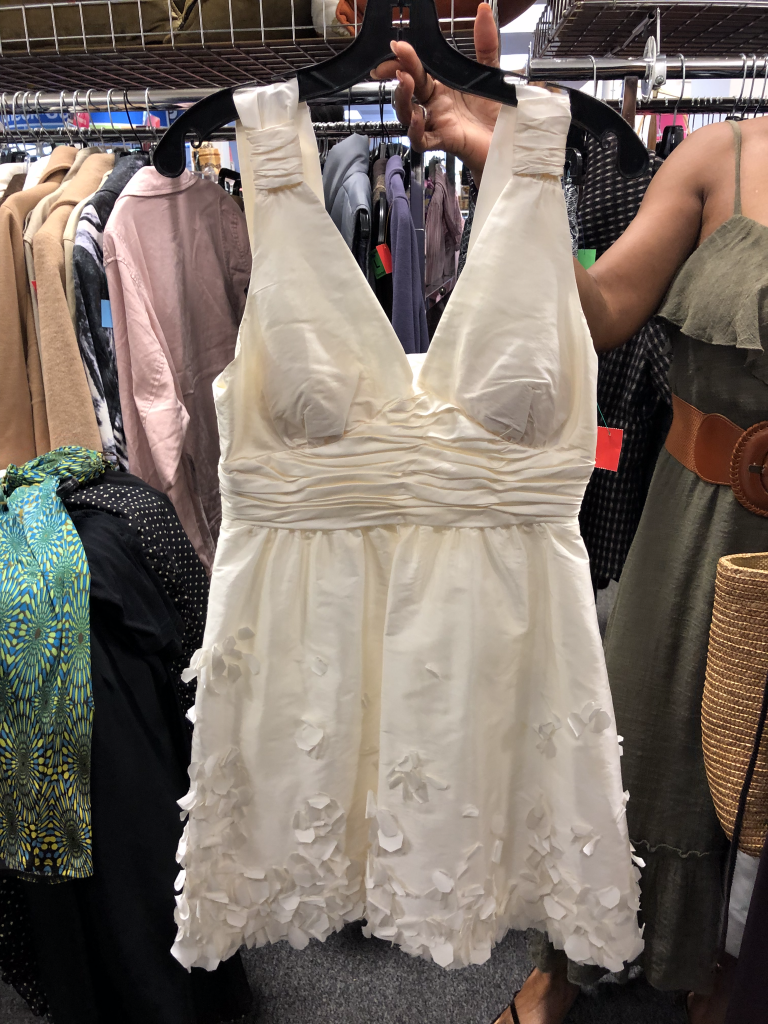 Meg, a long-time Meetup attendee, purchased a hand basket of items for her and the hubbie. This Banana Republic item was NEW WITH TAGS!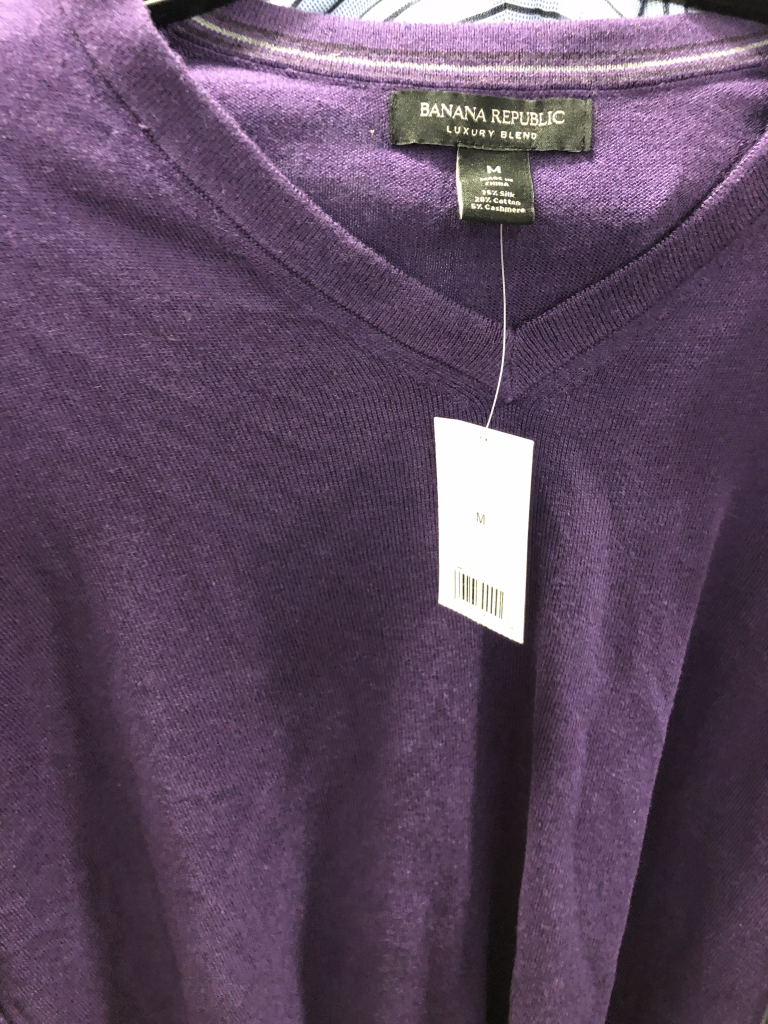 I met two ladies at this Meetup who I can't wait to shop with in the future!
Maria, a passionate Goodwill-lover, music aficionado and yoga fan, rocked this all secondhand rockabilly-style look for a morning of shopping.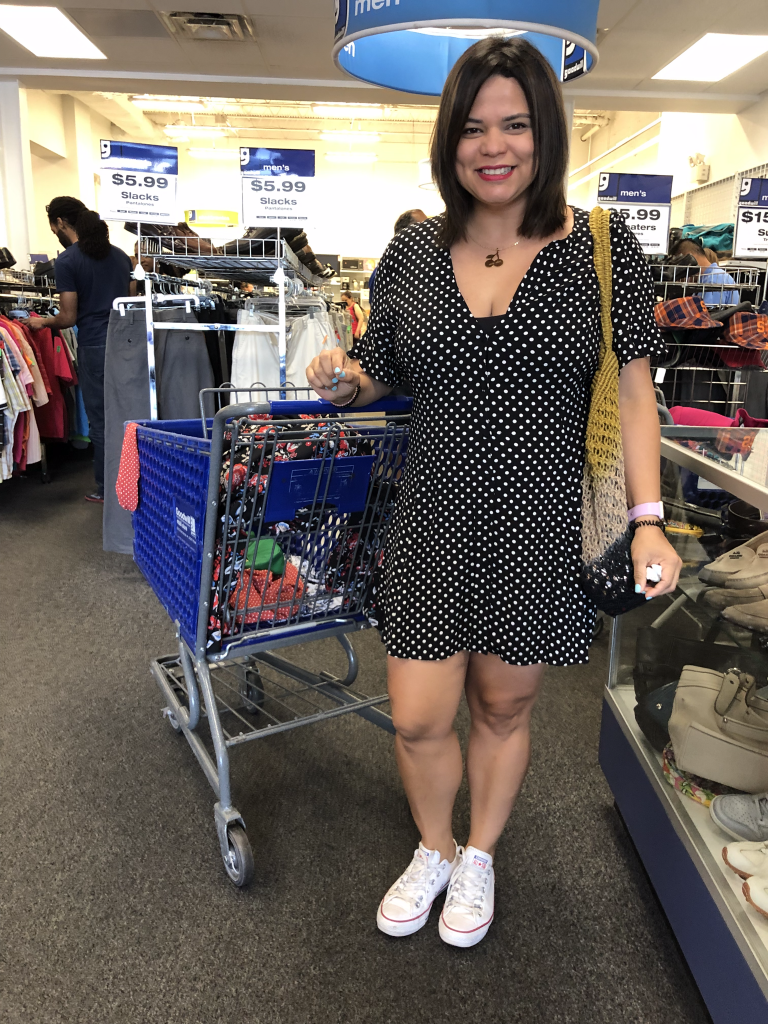 It's no surprise us that finds for one's whole lifestyle occupied Goodwill hauls. This goes to show that Goodwill is a place for finds from the home! Callie of local vintage-inspired business, Creative Casita, had these beauties at the top of her basket. They match perfectly with her handmade scrunchies that she crafts from vintage fabrics!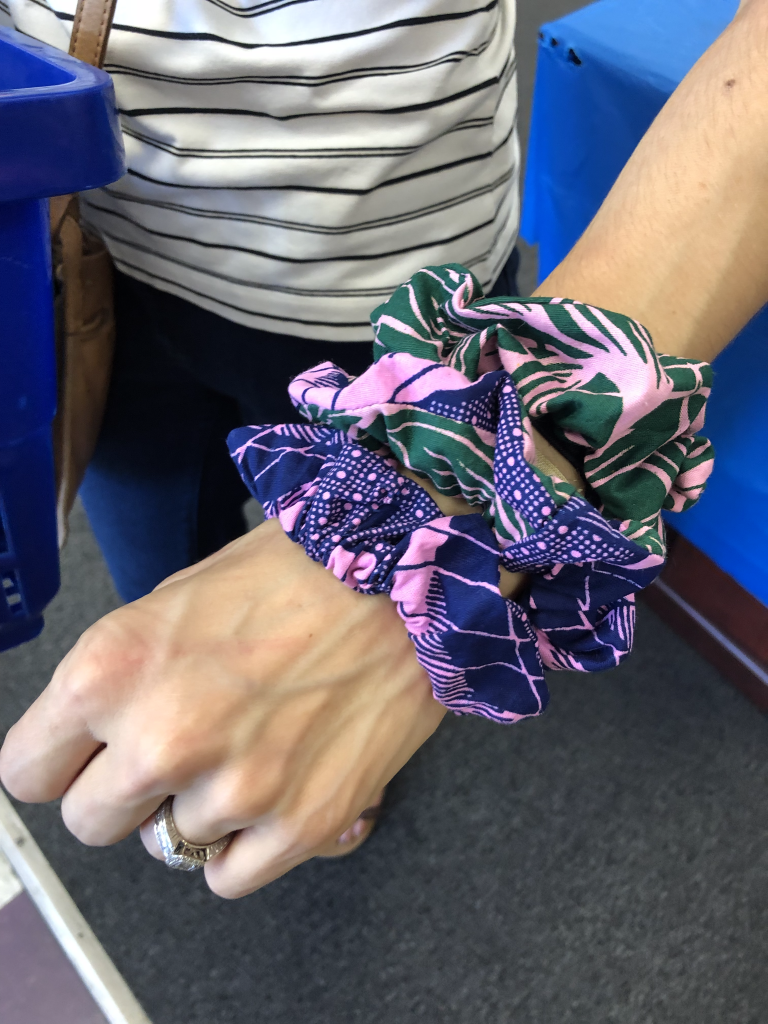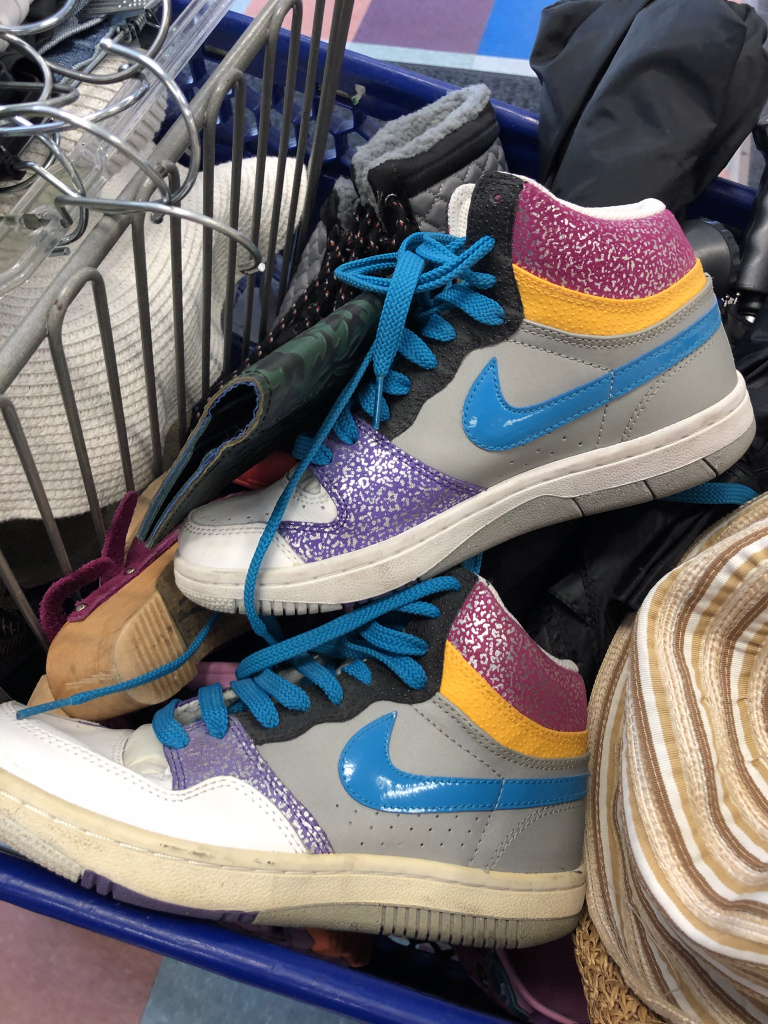 Here are some of the home goods from the Meetup. Each piece is from a different decade: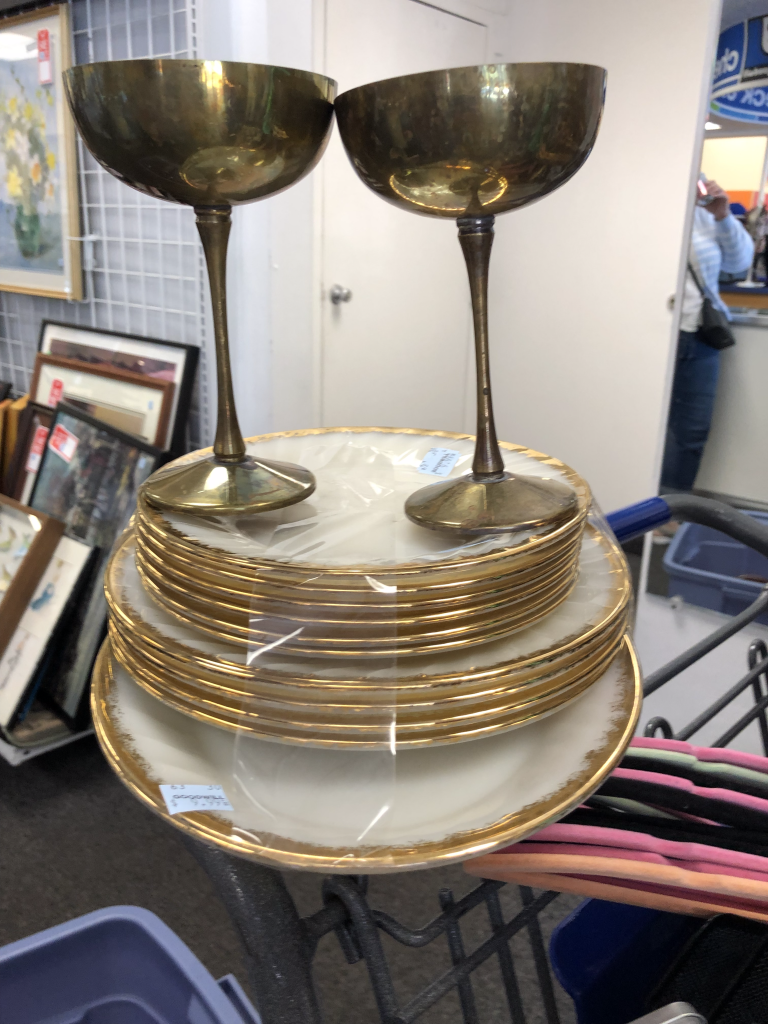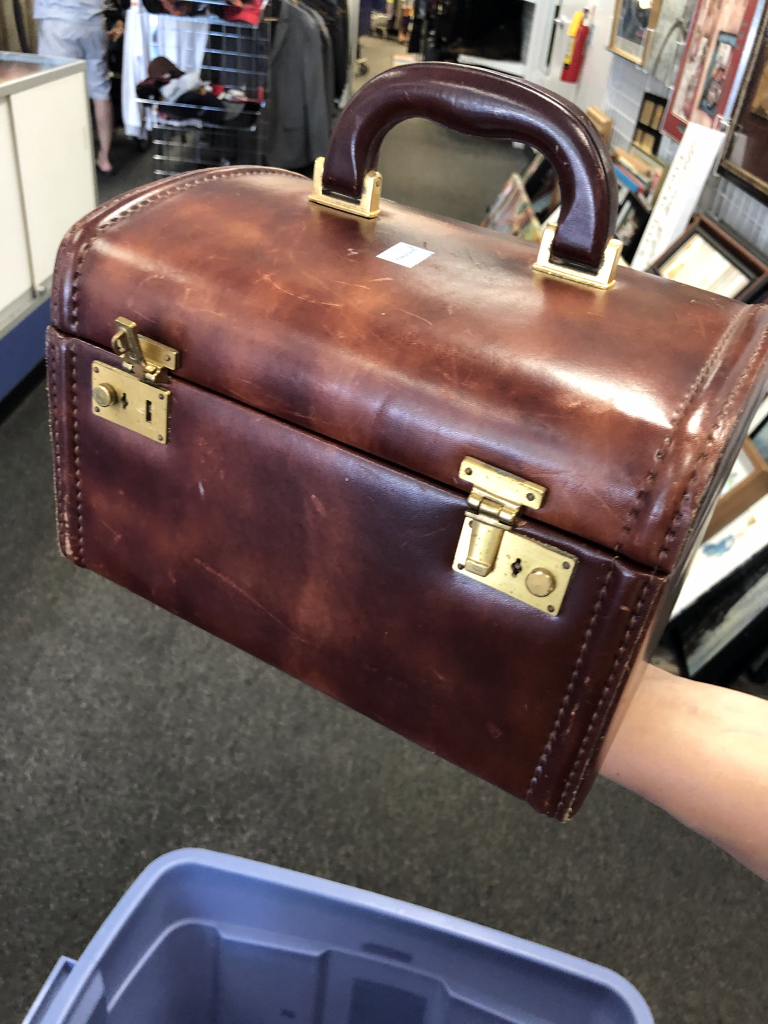 Thanks again to everyone for making it out to this 9 AM event!
It really is such a pleasure to meet like-minded individuals who love style and know how to shop smart at Goodwill stores. There's nothing better than shopping for a great cause that provides job opportunities in my beloved community.
I hope to see everyone at the next Meetup!
Come to our next Meetup of 2019, if you couldn't make it to this one! Sign up for our Meetup group! <3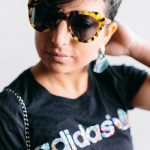 Carolyn Becker
A self-proclaimed thrifty spunky petite fashionista who works in the marketing field by day, and is an artist and musician by night. You can find her bragging about her designer Goodwill thrift finds on her Instagram: @petite_punk.