I always love the red carpet at the Grammy's because it seems to be a bit more relaxed, creative and less stuffy than that of other shows like the Globes. Last night's annual red carpet parade proved to be yet another year of the music industry making some serious fashion statements. Today, I'm giving you the highlights of the evening's trends.
Sheer. There were countless gowns that featured completely sheer overlay. Some styles, like Megan Trainor's, featured a short mini dress with a full-length sheer overlay while others seemed to just have a little undergarment-esque with sheer beading and embellishments. I found Katy Perry's look to be one of the best in this category; she strayed away from the classic black and went with a bold silver and nude.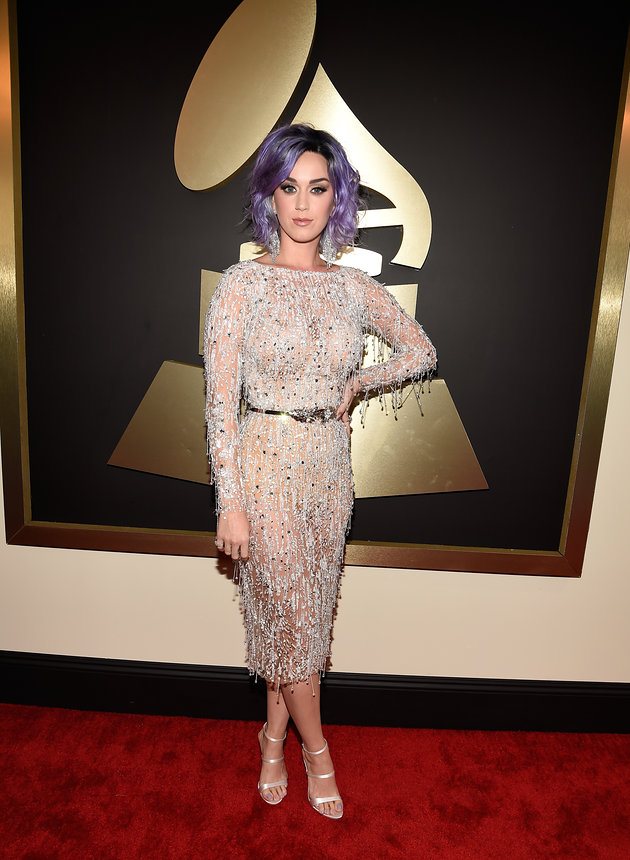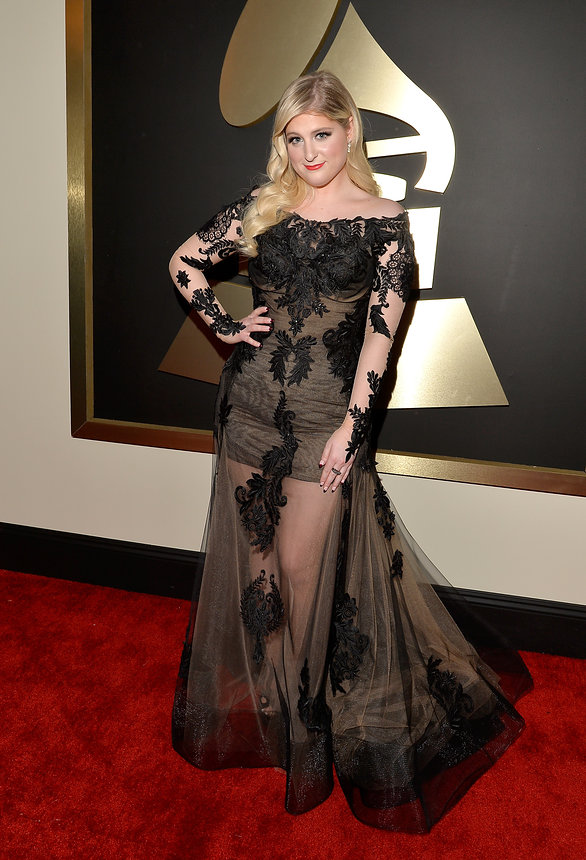 Pants. Yes! After Emma Stone's look from the Globes that I just loved, there were so many more debut's of ladies in fancy pants for this red carpet affair. Gwen Stefani stole the show in her Versace jumpsuit. Anna Kendrick also stunned in her classic black suit. Both ladies paired their skinny trousers with a pointed toe heel. Oh so chic! Will pant suits be the next big red carpet thing?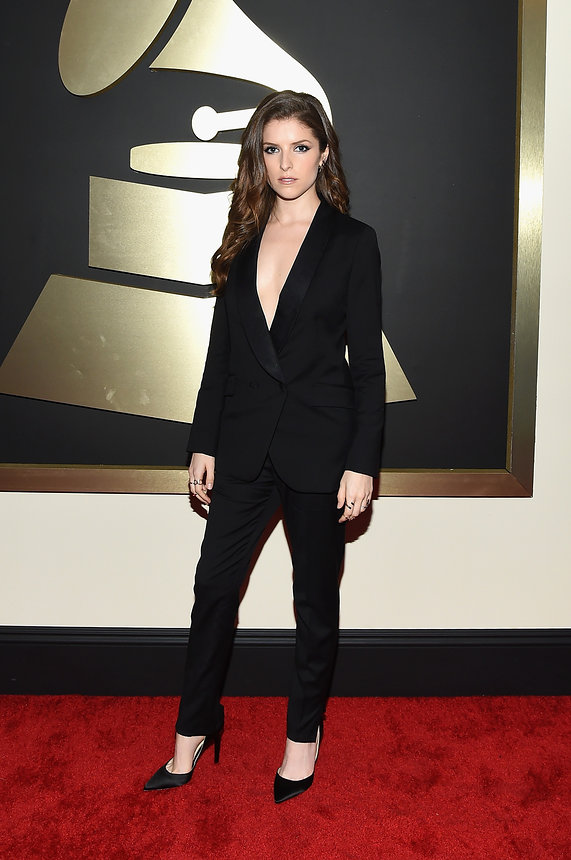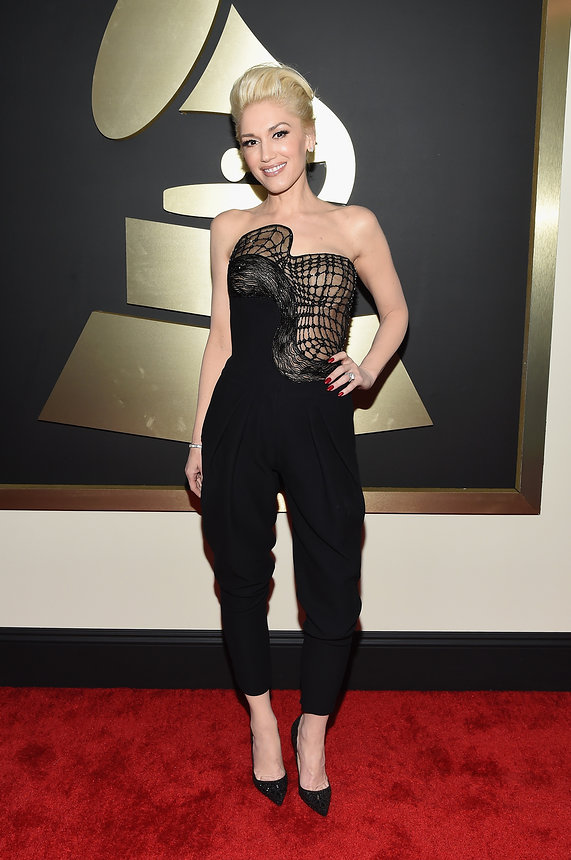 Cutouts. There were so many gowns featuring cutouts. Like all trends, some wore it well and some wore it not-so-well. Miley topped my list of not-so-well. The cutouts were too much. Although, for her, this look may have seemed subdued, it was just too much through the leg. Chrissy Tiegen undeniably wore my favorite of this style. Her cutouts were classy and paired beautifully with the crispy whiteness of her dress. I'd say the same for Arianna Grande as she also wore a crispy white with a cutout style through the chest.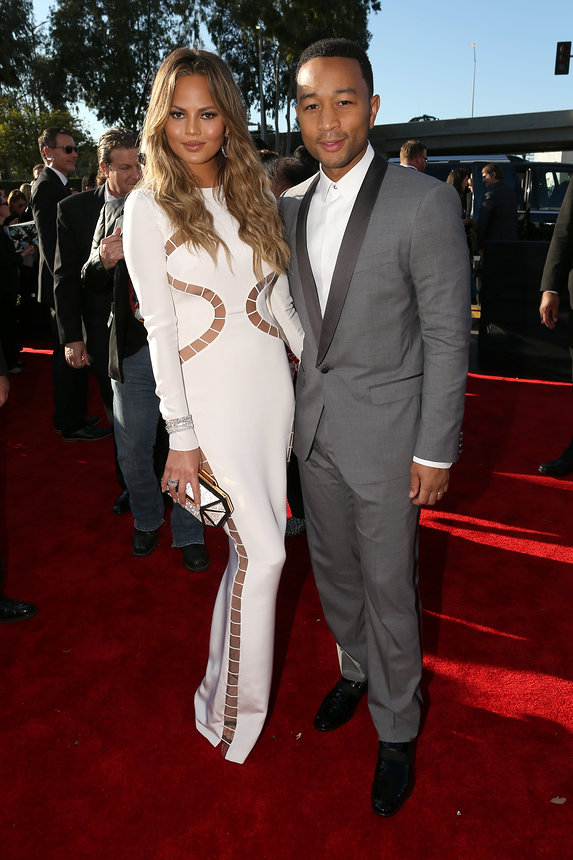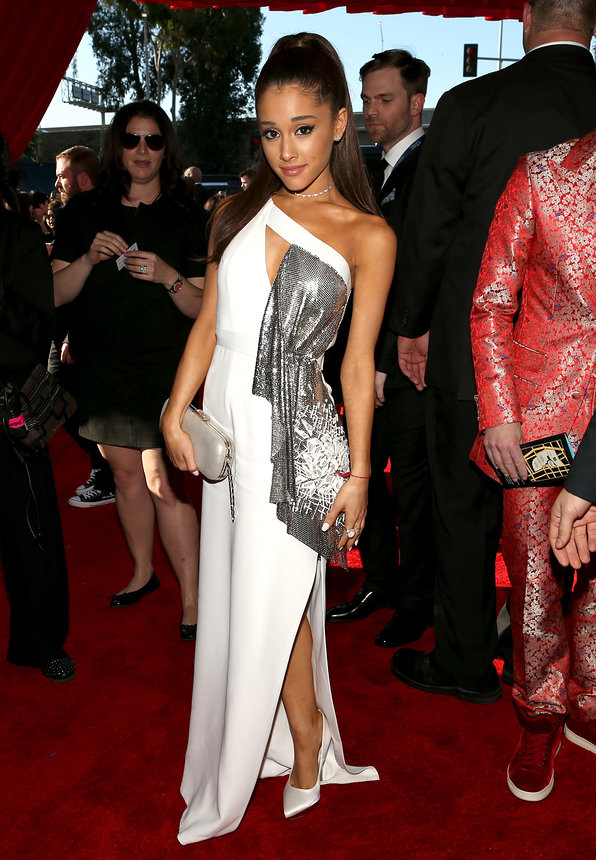 Color. Taylor Swift, Iggy Azalea and Rihanna made up for the lack of color that was seen on this year's red carpet. There was so much black and white between the stars and then… bam! These ladies showed up in some seriously colorful pieces. Taylor's gown was incredible; a chic cut with stunning color that fit her complexion flawlessly. Iggy's cobalt blue was bold and beautiful. While the cut of Rihanna's dress was widely debated as to whether it was just 'too much', the color was nothing short of striking; it fit somewhere between pink and peach.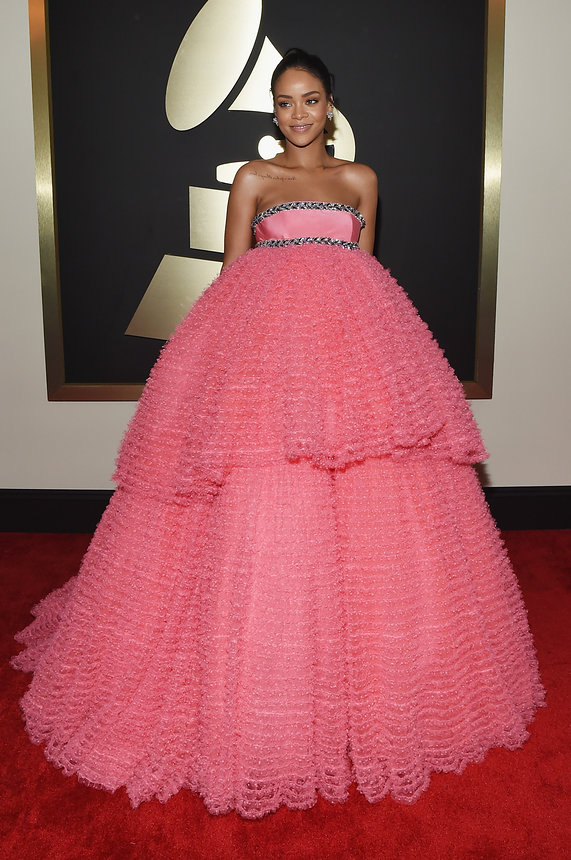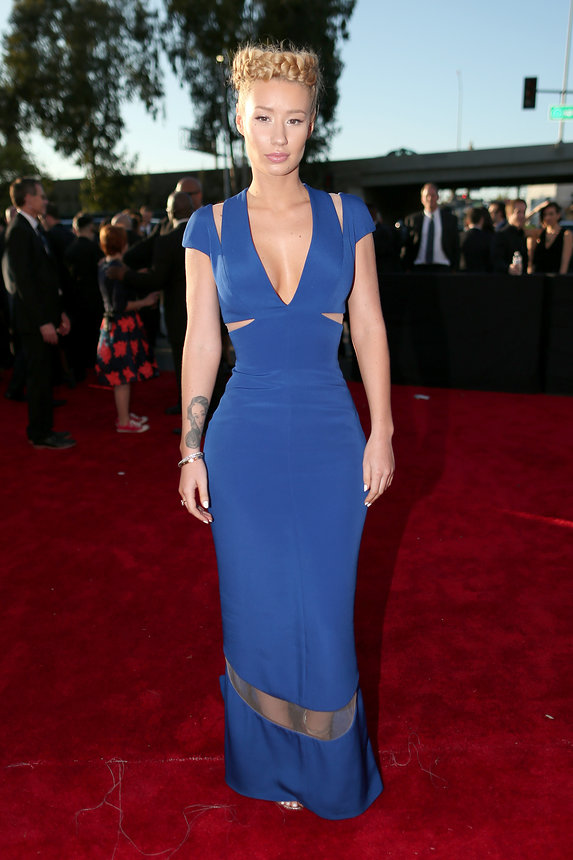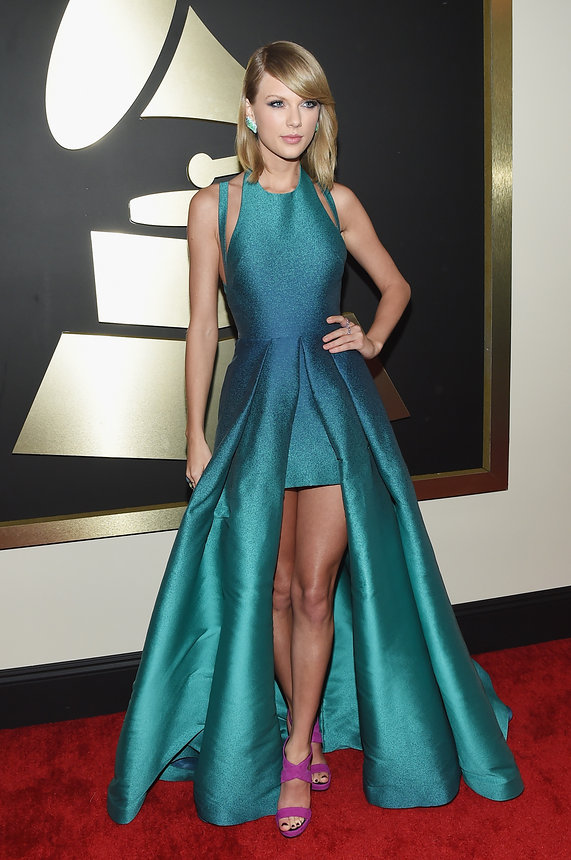 Photos taken from Vogue.com