Don't get me wrong — neutrals are versatile and always in season. But if you love colors and patterns as much as I do, I'm here to show you the way!

CAPSULE WARDROBES 101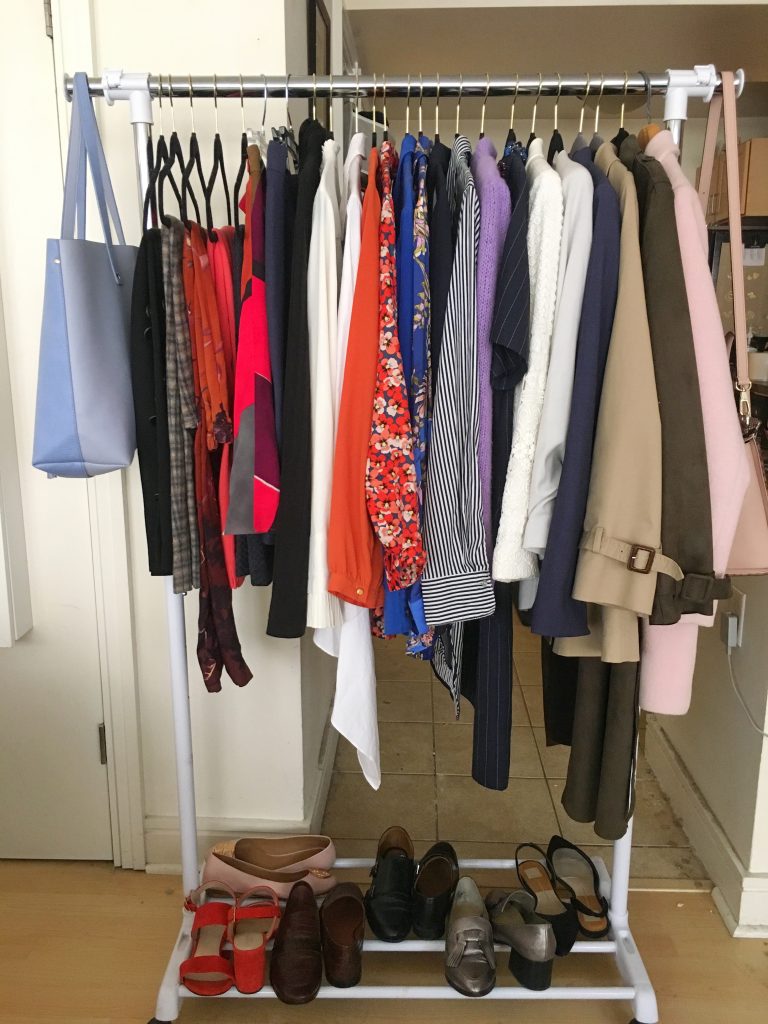 If you're completely new to capsule wardrobes, allow me to provide a brief overview.
In essence, a capsule wardrobe is a selection of coordinated clothing and accessory items that can be mixed and matched to generate a large number of outfit combos. The concept is hugely beneficial — it streamlines my morning routine, helps get more wear out of every piece, refines my sense of style, and reduces my desire to purchase new clothes that I don't actually need. Here are two fantastic resources to walk you through the basics of building a capsule wardrobe if you're just getting started:
CATHERINE'S COLORFUL CAPSULE TIPS
Now that you've got the basics down, let's kick things up a notch. Here are my personal tips for creating a capsule wardrobe with pizazz.
Tip 1: Narrow your focus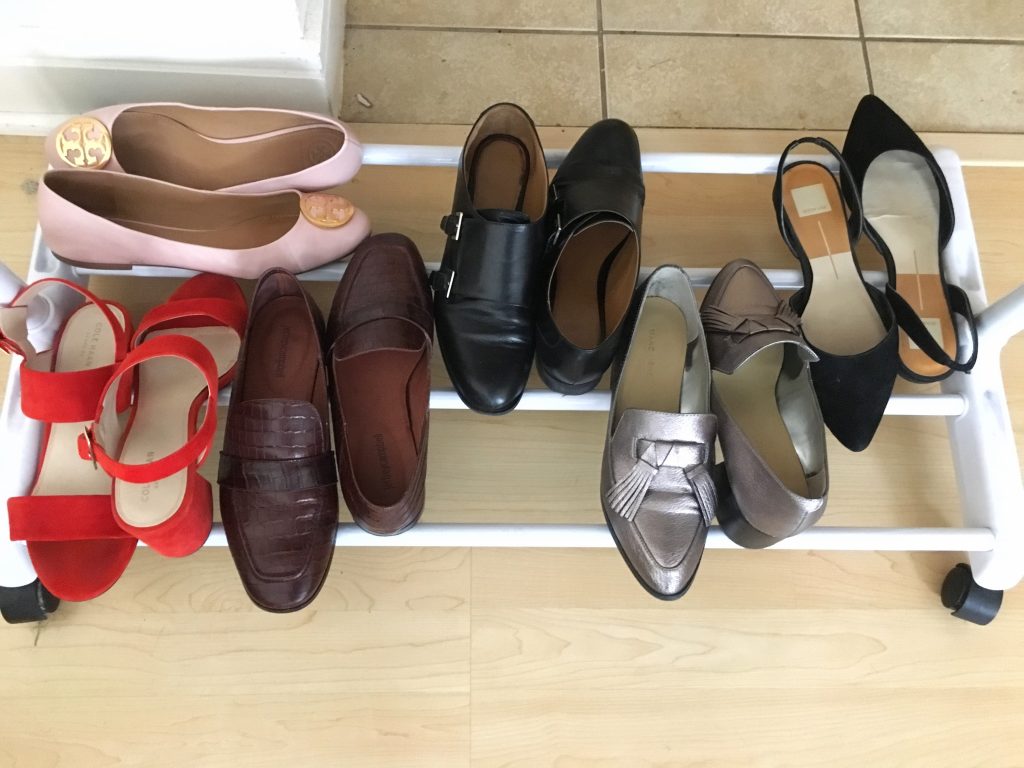 Capsules, by definition, should include a limited number of items. I'm pretty flexible on the number, but I've narrowed it down to 30-35 clothing items — including shoes, outerwear, and bags — that work for me. Even if you go over that, give yourself two clear guardrails: season and occasion. Creating a season-focused capsule enables you to pick items that make sense for the weather and match the cultural mood (patterned sweaters in winter, anyone?). By occasion, I mean the types of activities you'll be wearing your capsule for: work, play, or both. My self-imposed office dress code is very different from my off-duty style, so I make a capsule just for work, which avoids the pitfall of trying to make my capsule fit every occasion.
Tip 2: Pick a palette
This is another guardrail, but arguably the most critical. Yes, your capsule can be colorful. No, it cannot include every color under the sun. Yes, it can be rainbow, but shades matter – for example, stick to just pastels or only jewel tones. Personally, I have a tried and true method: I start with the Pantone Color Report for the season, which conveniently limits my choices to trendy colors, and I pick 3-4 accent colors and 1-2 neutrals for my capsule. Flexing your style muscles within a color constraint yields a wardrobe that feels unified but still totally personal.
Tip 3: Exercise discipline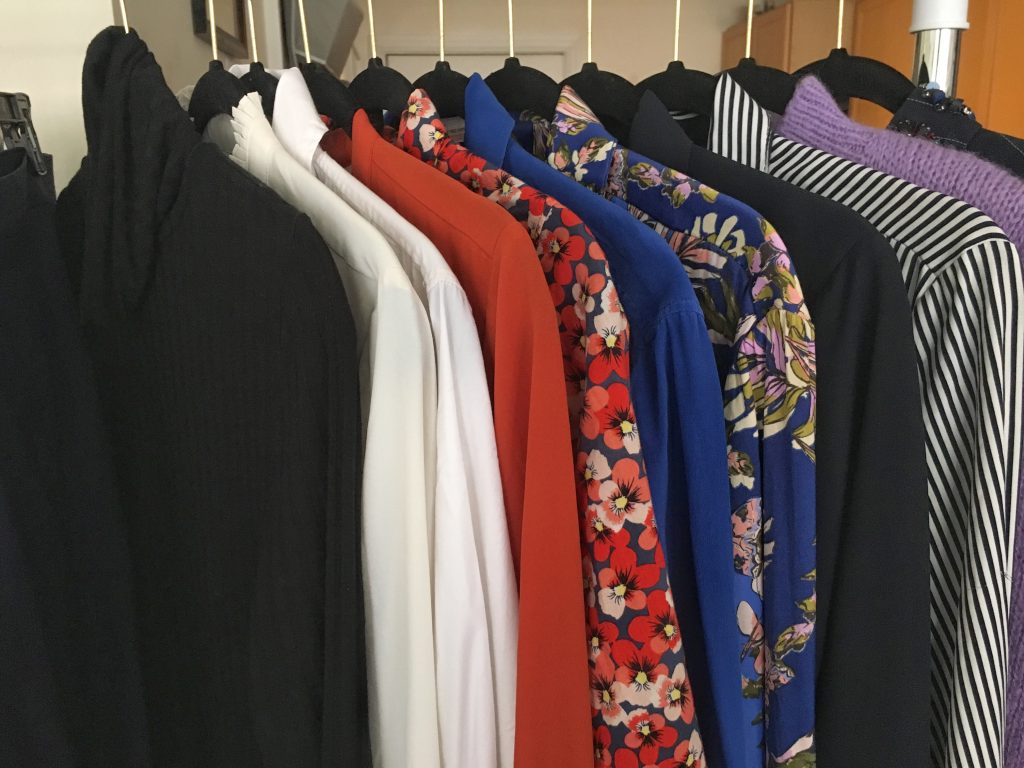 Once I've chosen my palette, I browse my seasonal and year-round pieces to see what fits. I will usually pull all of those pieces out and pile them on my bed, without agonizing over each one, as a first round. I might have 50-60 pieces at that stage. Once I can see all of my options together, I start to draft outfits and see what works together, thinking through which pieces I'd actually wear together. The goal is to maximize the outfit combinations of the pieces you choose. Those pants that you have to be in the right mood to wear? Your favorite top that only goes with that one skirt? Not good candidates. Those black tapered pants? Hero of all capsules. This is the hardest part, and gets easier with practice; but trust me, the more discerning you are in this step, the more your capsule will work for you.
Tip 4: Bend the rules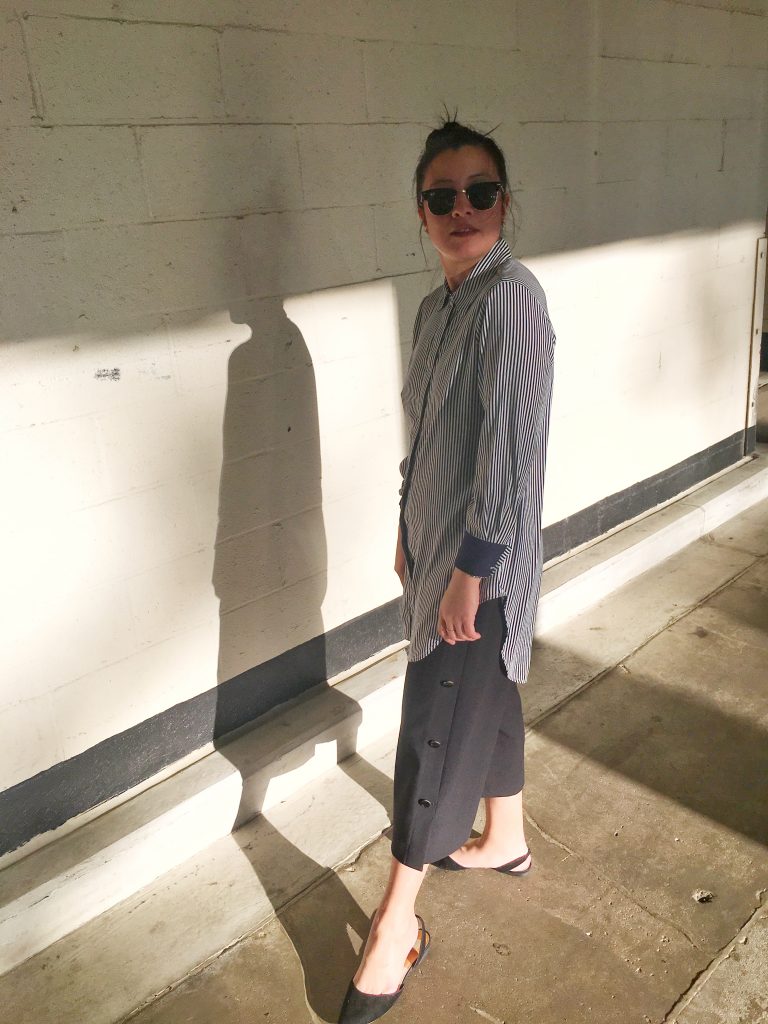 While discipline is key, capsules work best when you think outside the "fashion rules" box. Experiment with layering to get more silhouettes and variety out of your capsule, like using a cardigan as a top or wearing a tunic over culottes. Wear contrasting colors, or jazz up a monochrome look with a random pop of color. Mix navy and black. Mix brown and black. Find the unexpected combos hiding in your capsule!
Tip 5: Use technology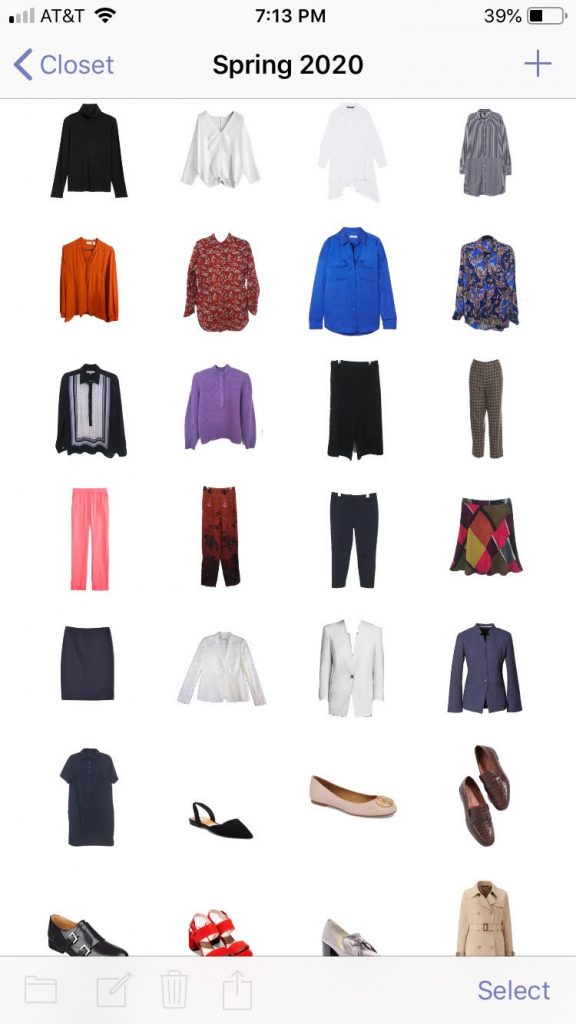 This is by no means a sponsored post — I just seriously love this app, and so I recommend it to everyone I know who wants to improve their style. Stylebook lets you create a virtual wardrobe with pictures of your actual clothes, which you then use to create and save outfit ideas. Plus, if you're a data geek like me, it lets you keep track of your wardrobe stats, like wears-per-item. At this point, I basically do 75% of my capsule planning in the app and 25% with the actual clothes in person. Even if you don't want to get an app, you can use your phone to take pictures of your outfit combinations to reference later when you're getting dressed.
BONUS TIP: Try it during the pandemic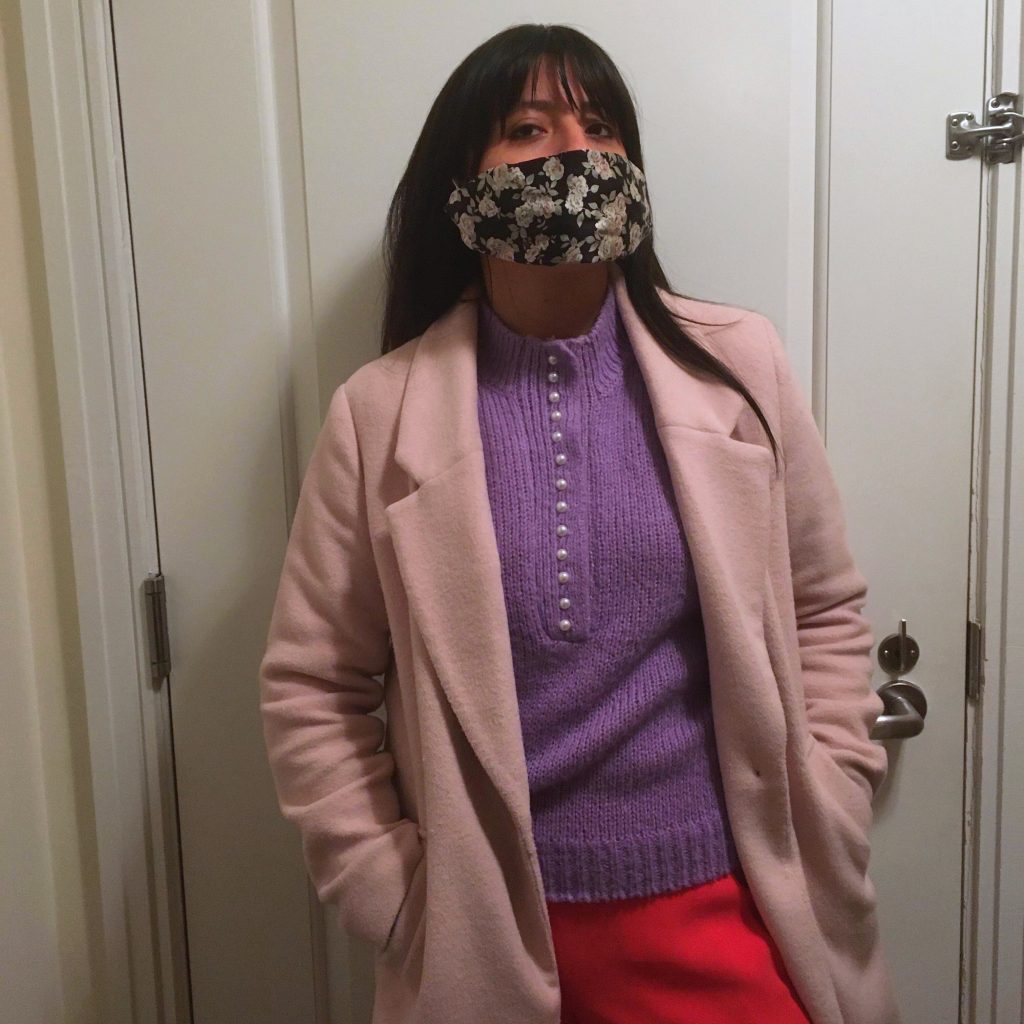 At first blush, you might think that it doesn't make any sense to create a capsule wardrobe in the midst of stay-at-home orders. Let me offer an alternative thought: it makes the MOST sense to try a capsule wardrobe right now. Not only is it a fun skill you can develop to occupy your time, but the stakes are lower— you can change halfway through the day if it doesn't feel right, and not many people will see your whole look anyways on a socially distant walk. And if you're working remotely (like me) and getting dressed every morning to get in the right mindset, you still want to save time and feel put together. Plus, feeling stylish, even if no one else sees you, is totally #selfcare.
GIMME GIMME MORE, GIMME MORE
If you'd like more inspiration, there are many capsule wardrobe pros out there who are hugely into playing with colors and drawing inspiration from nature and art. My favorite is Daria Andronescu of Wonder Wardrobe, who has created oodles of sumptuous capsule wardrobes. I've linked to one of her videos here, but don't say I didn't warn you when you're still watching her two hours later! The Budget Capsule: Dream It, Plan It, Get It by Daria of Wonder Wardrobe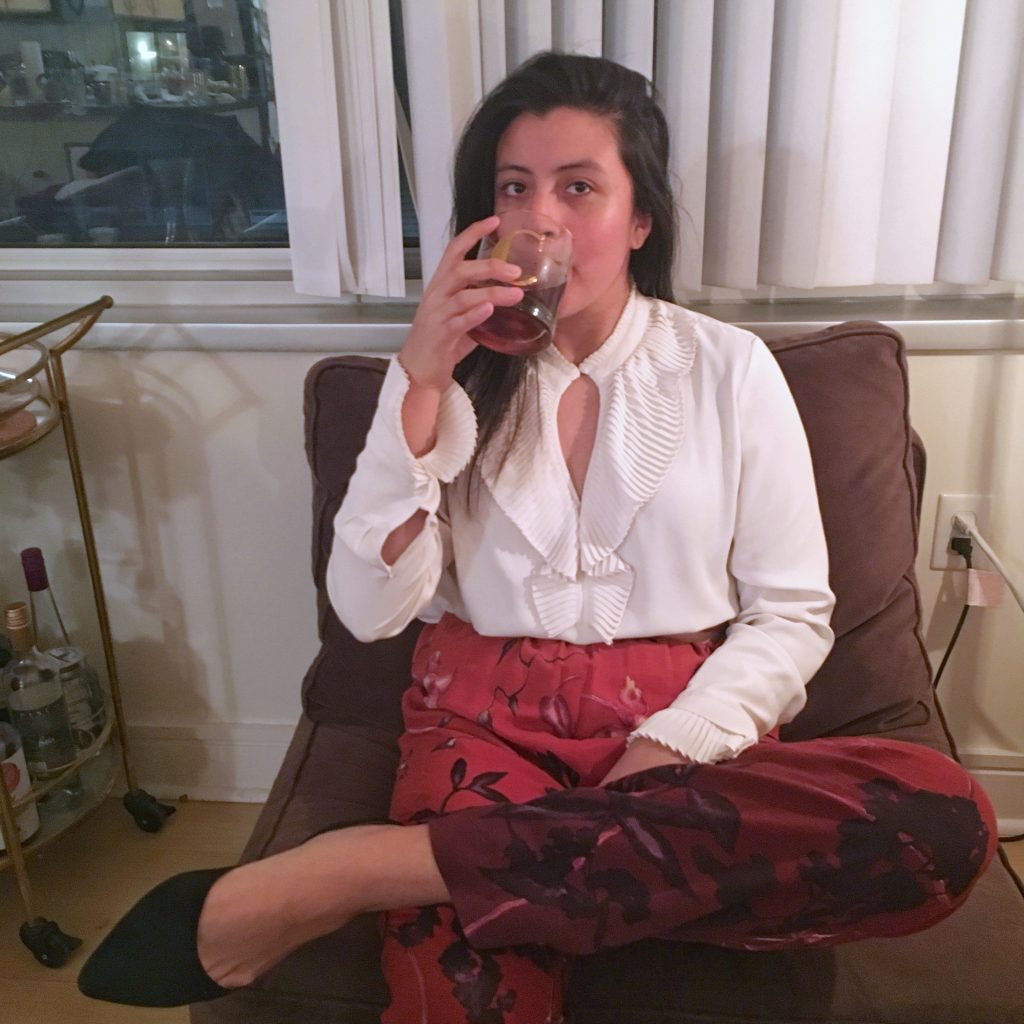 If you have any questions or curiosities of your own, please feel free to reach out via Instagram, where you can find me at @cccstyledc.
Happy Capsule Creating!
——–
About our fabulous guest blogger: