I'm calling these New Year's resolutions, but for me, they're ALWAYS resolutions! Now is always the perfect time to make a lifestyle change for the goodness of you, the planet, AND the community! However, the start of a new year is definitely a great reason to set a personal goal – and get prepped for your journey ahead!
I hope that my resolutions/goals for 2023 are ones that I can extend for years to come. Setting a one-year plan helps habits become more sustainable, for they become ingrained in your regular routine.
Overall, my goal for 2023 is to start practicing my internal values in full force so that I live life as my truest self and to the fullest. No regrets. These values include Courage, Connection, and Authenticity.
From a thrift standpoint, I want to have more Courage.
I want to embrace adventure. Test my attachment to clothing. Be bold with fashion. Have the guts to make cuts in clothing for new upcycling adventures without fear of failure.
With that, here are three resolutions that I want to achieve and/or continue through 2023 and beyond.
Just DIY! Have guts and make some fabric cuts!
I still have challenges with embracing failure, especially when it comes to DIY and art projects. I can't stand to "ruin" a perfectly good jacket or mispaint a nice pair of jeans. But you know what? Failure is a part of learning! A personal goal of mine is to embrace learning from failure and hone my fashion DIY abilities. PLUS, just because something is ruined doesn't mean I can't still use it for another project?! Stay tuned for some of my DIY adventures this year. I'll be trying more stenciling, sewing, and painting!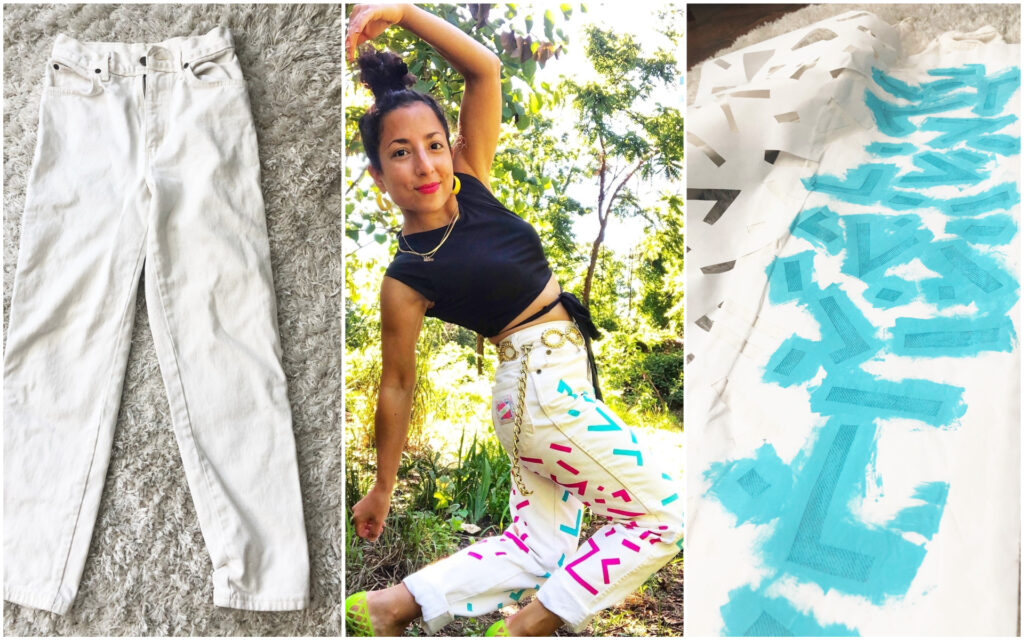 Let's go on another Goodwill Thrift Road Trip, baby!
Hey, remember that time I went on a Goodwill Thrift Road Trip? I can't believe that was a few years ago! Oh, how time flies. But it's an adventure that I'll never forget. I just realized that a trip doesn't have to be a once-in-a-lifetime thing. This year, I'd like to plan another Goodwill quest, but it might be on a smaller scale. Perhaps I will use one of these guides! Or I'll make a new one and go out West. 🙂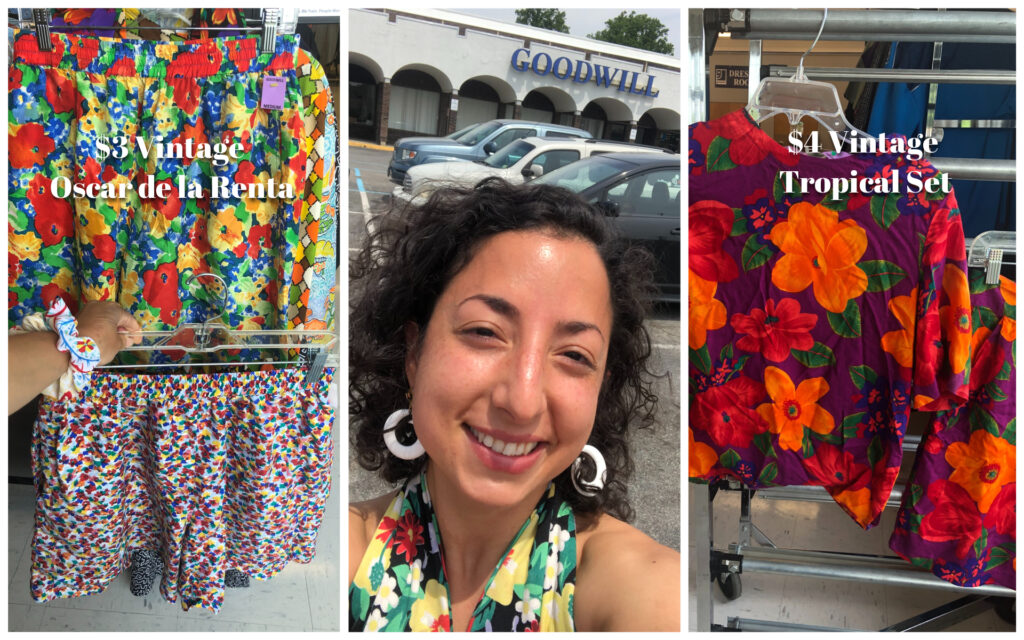 Let it go!
I have a deep connection to the clothing pieces I own. I can remember where and when I bought most pieces, the occasions that I wore them….they carry my history.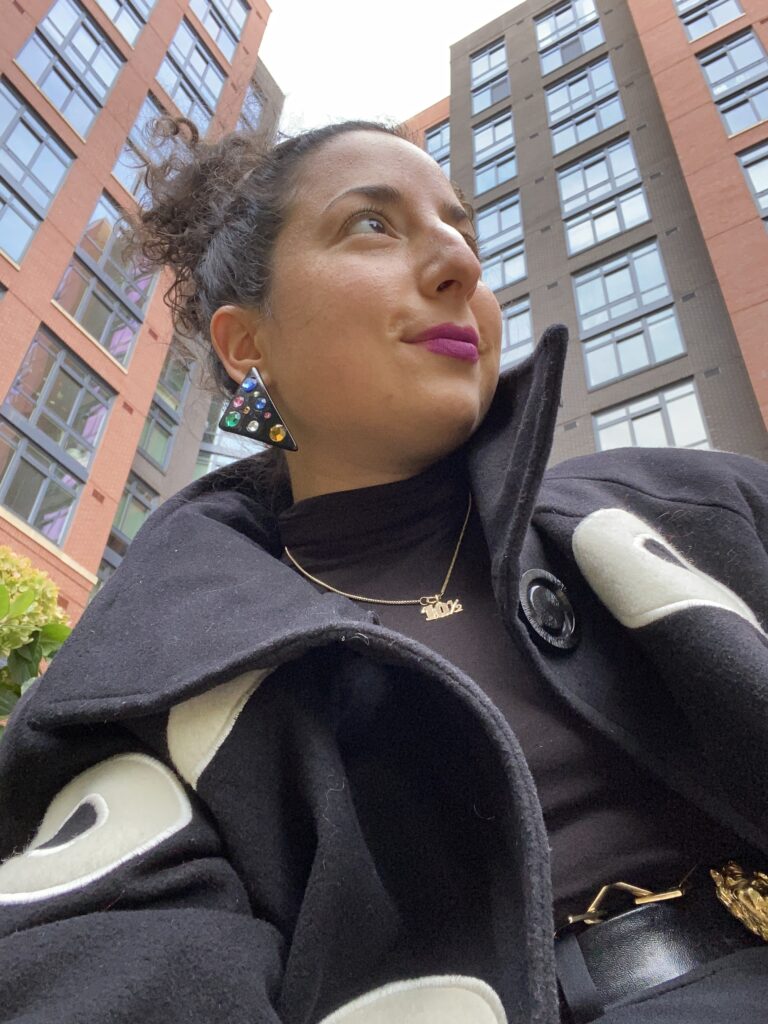 But some pieces no longer fit like they used to. I hold onto them hoping that I will magically refit them one day. I can't hold onto this hope. Bodies change as you get older, and I want to embrace that with positivity. In 2022, I completed an Eating Disorder Treatment Program, and it opened up my eyes to the toxic nature of holding onto clothing that makes you unhappy with the way you are.
Thus, I want to be honest with myself AND closet and let go of pieces that no longer serve me. I hope that make Donation Center trips more regular, giving me the opportunity to review my closet and its strength on an ongoing basis.
I am excited to enter the new year with a clearer view of how my personal values will lead to my evolved, thrifty decisions. Courage will guide my Goodwill practices, and I can't wait to share my learnings with you! Let's do this, 2023!