This past year has been full of transitions! I had a baby, left my teaching job, started blogging for Goodwill, and am now moving to Italy for my husband's job. Funny enough when I told people that our family was moving to Italy, one of the main responses was: Does Italy have Goodwill stores for you?! Haha! Sadly no, BUT Goodwill is helping me with this major life transition. How? WELL…
Follow me the next few weeks as I share how (1) I styled my home with secondhand finds to sell it before the big move, (2) I bought the perfect, secondhand clothing for our Italian adventure, and (3) I found luggage to help us pack up for the big move. If you'd like to continue following my little adventure (including house hunting and decorating in Italy), then check out my blog!
When I found out I would be moving to Italy, I started keeping an eye out for toys my daughter can grow into. I've saved so much money by buying clothing and supplies secondhand for her, and I wanted to pack away some extra stuff for the future for her to use. You'll NEVER believe what I scored at Goodwill… Ready? Ready?!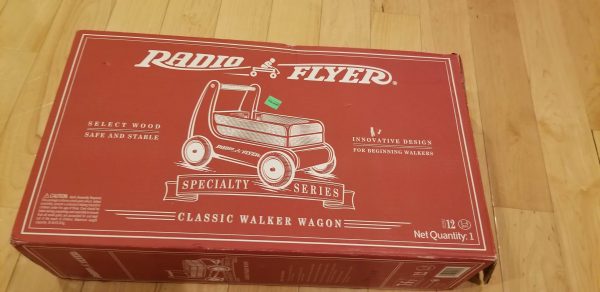 First, I found this classically American Radio Flyer walker wagon at the Goodwill Glebe Road Grand Re-Opening event! I try to be minimalistic with my daughter's toys, and I love that this wagon doubles as a toy box. It was also BRAND NEW IN THE BOX for a fraction of what one normally costs. My daughter is already obsessed with it.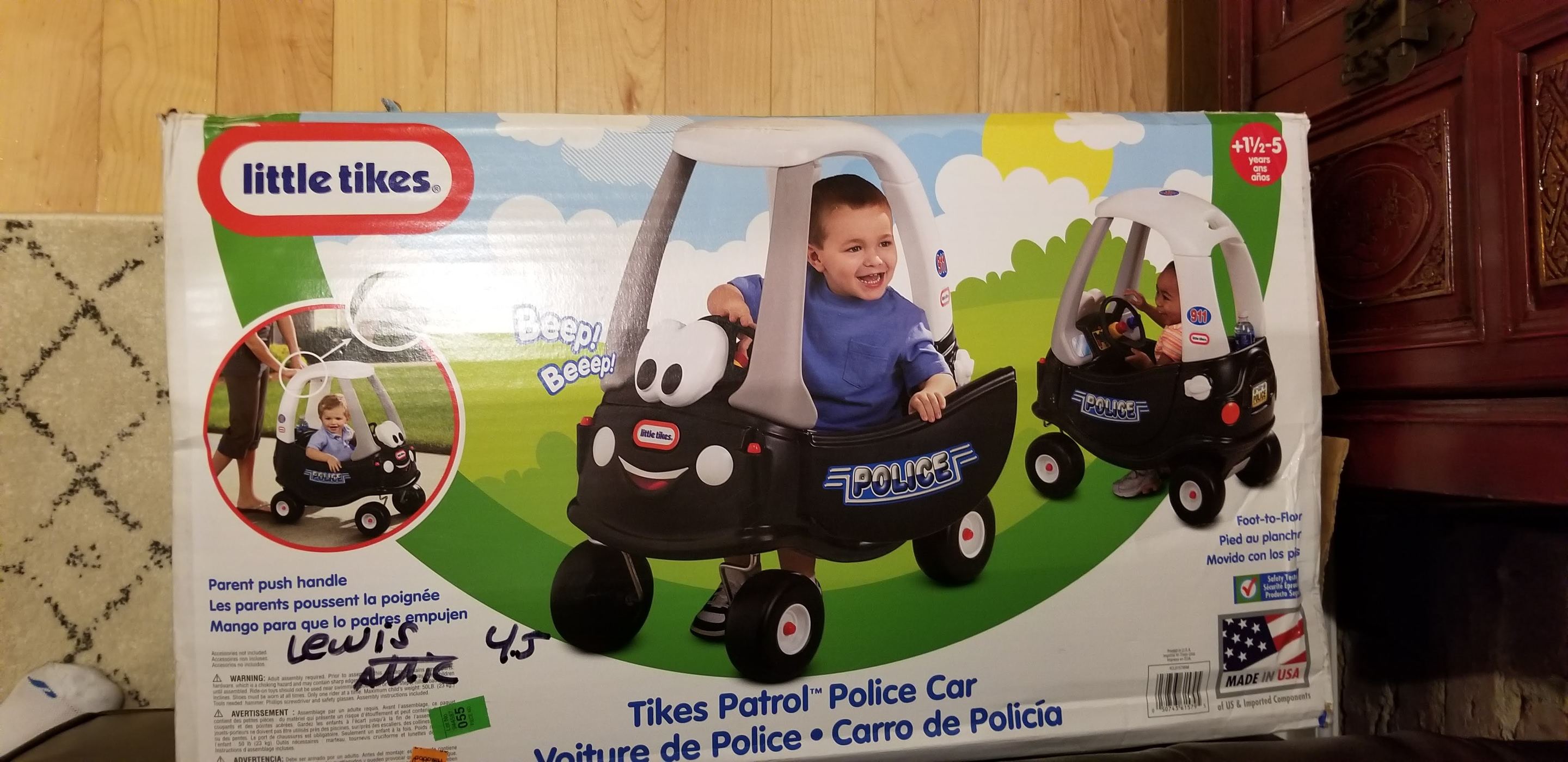 I also found this NEW IN THE BOX Fisher Price police car for her. I'm planning on packing this away as a future gift for my daughter since she's too young for it now. I had one of these cars when I was a little girl, and I love that I was able to find one for her too.

Finally, I scored the best clothing for next year for her! Every parent knows that kid clothing can be expensive, and they outgrow it incredibly quickly. I researched the weather for our new home for each season (and estimated size), and I purchased clothing accordingly. I lucked out BIG TIME with a ton of Baby Gap, Baby Zara, and Osh Kosh finds!
I am looking forward to sharing more purchases before the big move as well as a recent DIY project that helped stage our home for its sale! Tag your upcycled Goodwill creations at #mygoodwillfind!
Ariel is an avid "thrifter" and budget decorator, as well as a teacher and mom! After being a military spouse for 9 years (and moving 7 times in the first 7 years), her focus is on making a house (or in this case, her small city apartment) into a stylish home on a budget. She also has a penchant for Chesterfield sofas, Campaign dressers, and bar carts of all types. Follow her on Instagram @districtofdecor!