Cloudy skies? It's a no-brainer. These are the best days to brighten one's spirits and wear vibrant clothing. Not only do they make you feel good about the yuck weather, the bright colors pop even more against the neutral-toned sky!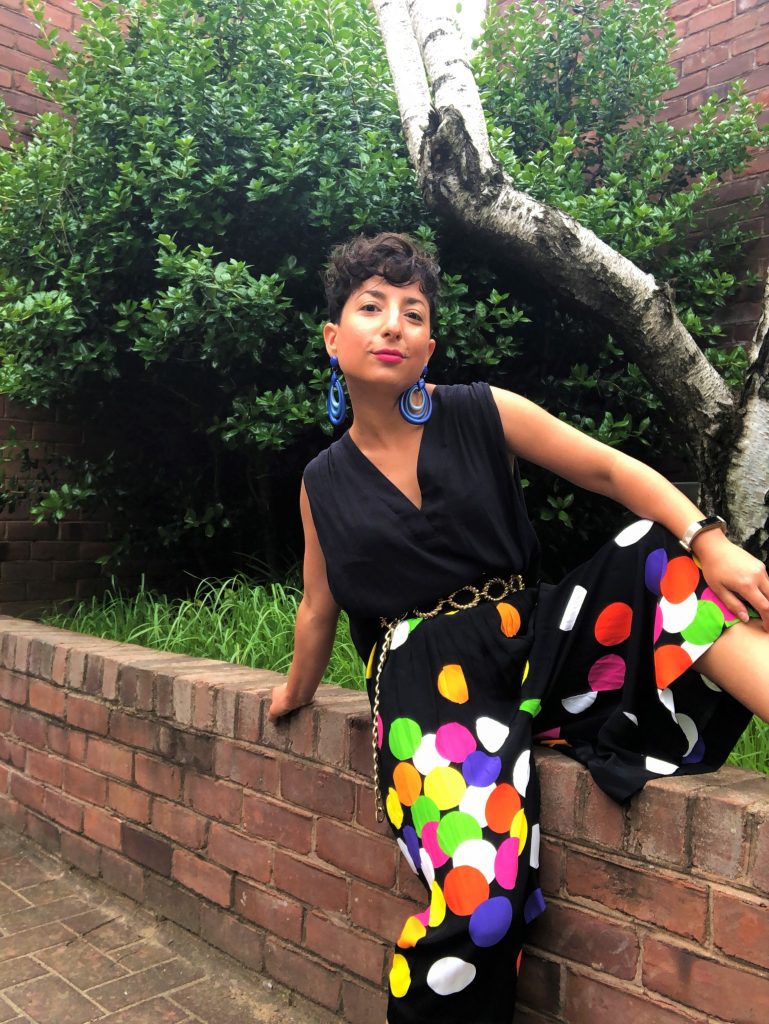 Last Saturday kicked off with a somber sky, filled with clouds and humid gloom. It somewhat affected my mood, but I didn't let this shade takeover my day. I decided that it was the perfect opportunity to take some of my favorite closet pieces for a spin and showcase them during the day's activities!
For my active day, I decided to rock an all-black plus color-pop look that was both confidence-boosting and comfy.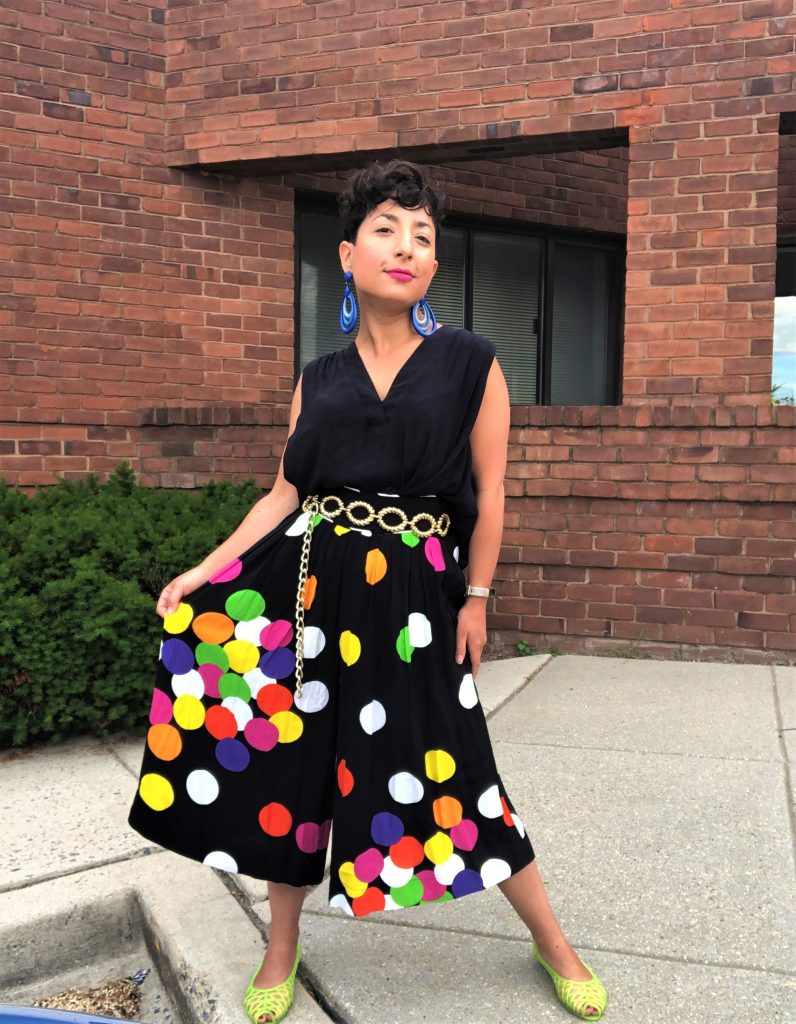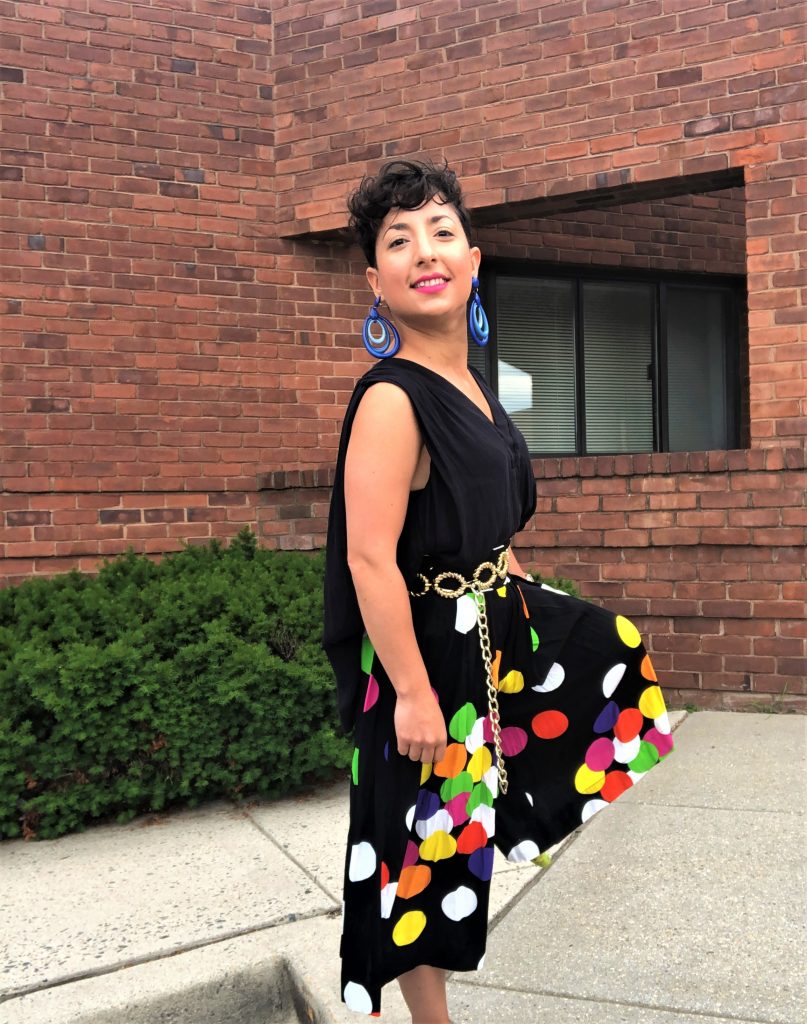 I knew I would be running around quite a bit so I knew that rocking flowy pants would be the most practical bottom for the day.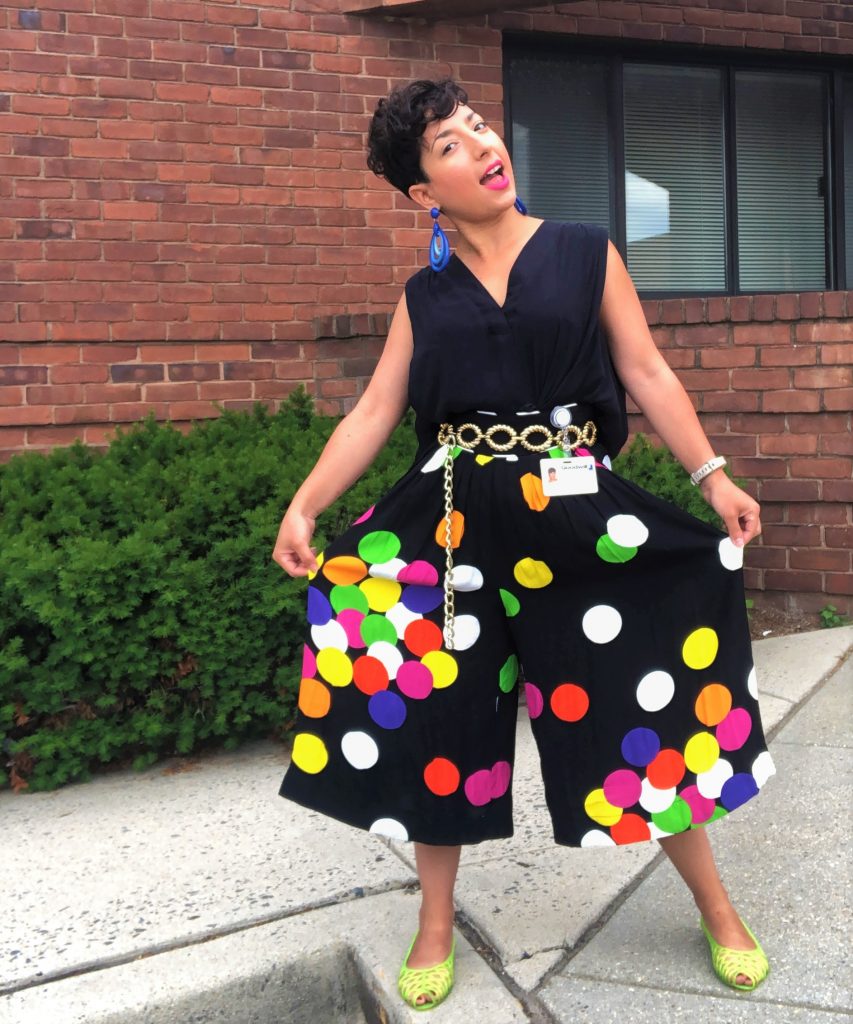 So that my pants could truly shine, I paired them with a breathable Free People top that I styled with a French tuck that I learned about on Queer Eye – an items is tucked in the front, flowing free in the back.
For a few other pops of colors to ensure that one's eye could seamlessly move up and down my ensemble, I opted for my favorite versatile neon retro-inspired jelly flats and some cobalt blue 60's clip-on earrings.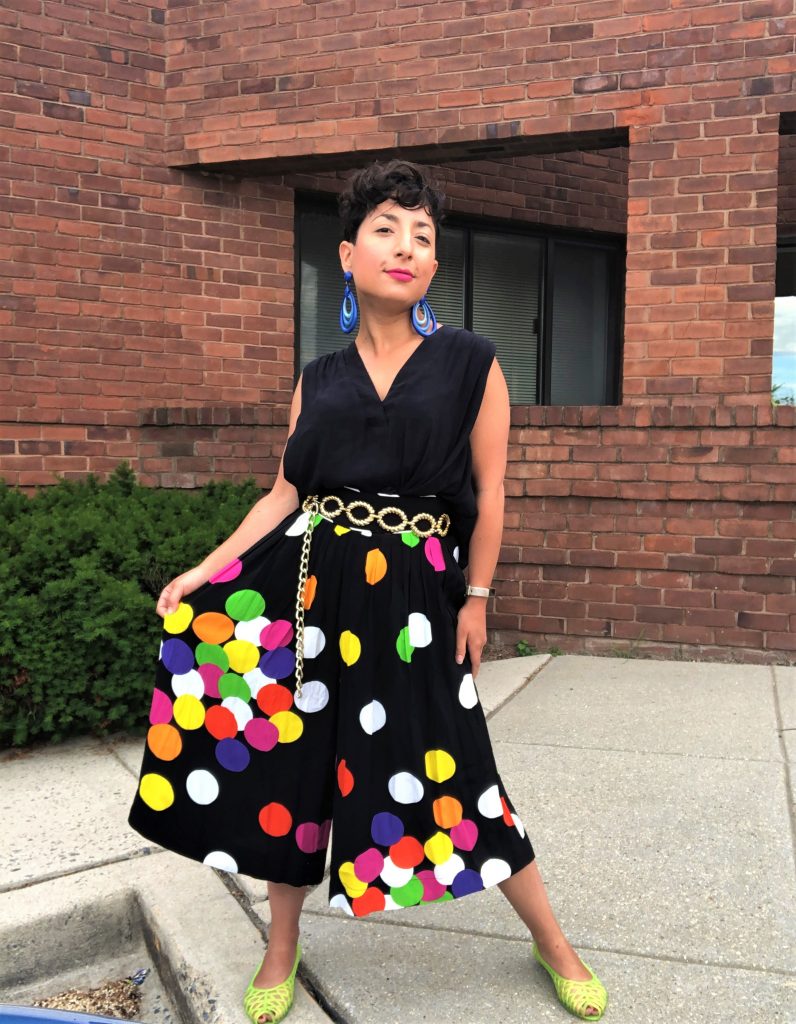 nterested in learning about my whole outfit breakdown? Here ya go!
Free People Top: Goodwill, $4
Vintage Pants: The Raxx Vintage in Philadelphia
Gold Chain Belt: Vintage, Goodwill, $4
Jelly Shoes: Secondhand American Apparel
Vintage Earrings: $8, Polly Sue's
What are your favorite items to wear on cloudy days that keep your spirits up?