After years of bringing him along with me on countless treasure-hunting trips, my 11-year-old son surprised me with that question the other day. Finally! I thought. The day has come when my child actually wants to go thrifting with me!
"Yes! We can go to …" I started to reply.
Then another thought occurred to me.
"Wait. Why do you want to go to Goodwill?"
"I want to get a new keyboard for my computer," he said.
"Oh. We can do that," I said. "Wait. Goodwill has keyboards?"
Goodwill does have keyboards — and a lot of other electronic items like monitors, game controllers, TV remotes, and all kinds of cables and cords.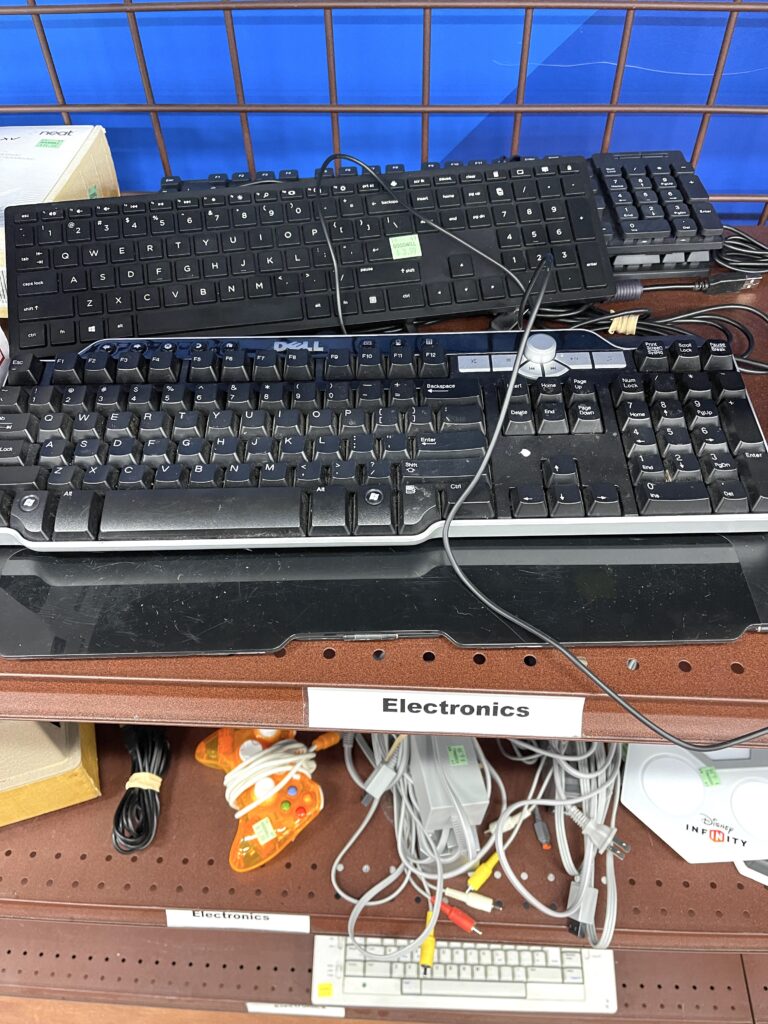 I'm usually shopping for furniture, home decor items and clothing. I never really noticed the electronics section before. But he did.
And he found exactly what he was looking for, a gaming keyboard that lights up in different colors.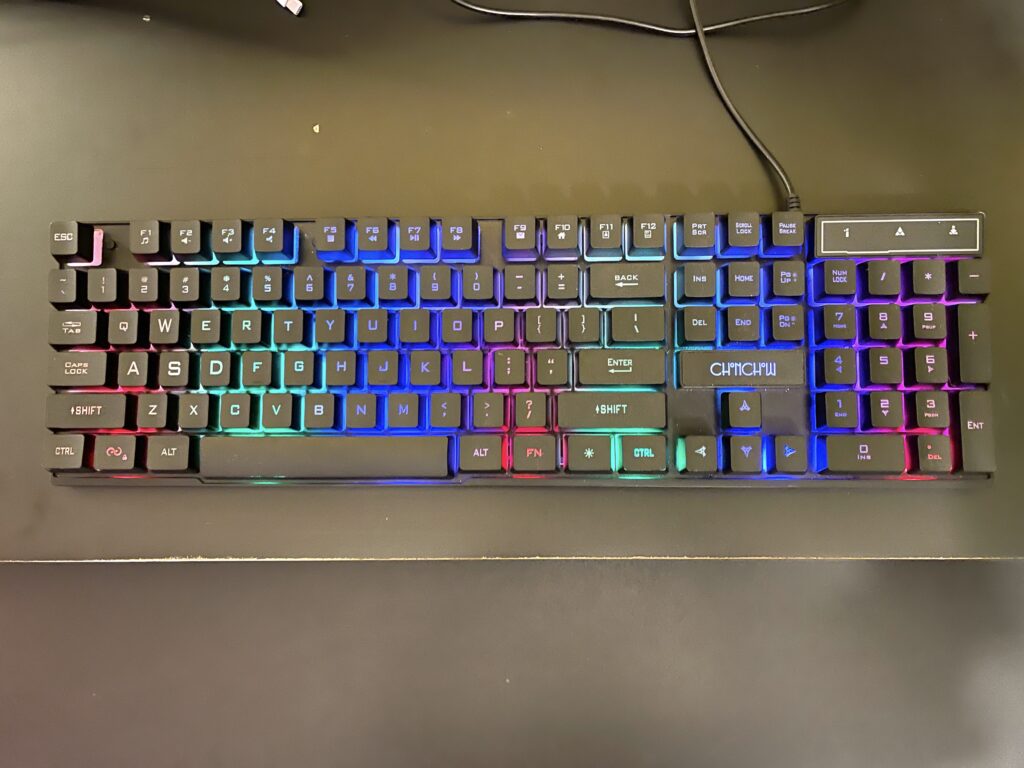 I didn't even know that colorful light-up keyboards existed. My keyboard is grey and boring.
But he knew!
He also knew that it cost a lot less to purchase the keyboard at Goodwill instead of buying a new one. His keyboard cost $4. A quick online search shows similar keyboards in the $15 to $25 range. He got a great deal!
The benefits of shopping at Goodwill extend far beyond the great deals. For starters, it's a more sustainable way of shopping. Whoever donated the keyboard to Goodwill could have thrown it away. Instead, they gave somebody else an opportunity to use and enjoy it. One keyboard doesn't take up that much landfill space, but every little bit adds up. In 2021, local Goodwill stores across the country diverted 3 billion pounds of usable goods from landfills.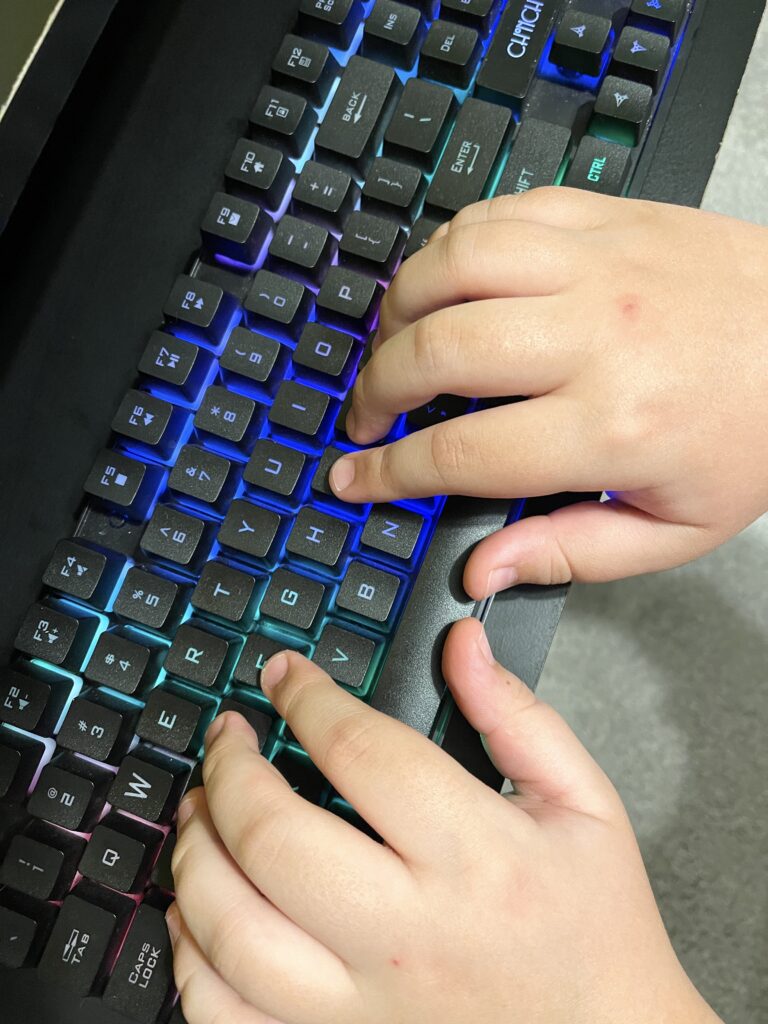 I want my son to know that one of the ways he can do his part to have a positive impact on our planet is by purchasing pre-owned goods. I also want him to know that shopping at Goodwill helps people in our community. Goodwill provides free education and career training services, helping nearly 2 million people nationwide each year. Every day more than 300 people find a job with Goodwill's help.
At 11 years old, my son may not fully understand the importance of education and a well-paying job, but one day he will. In the meantime, I will continue to bring him along on my thrifting adventures.
And when he asks if we can go to Goodwill, my answer will always be an enthusiastic, "Yes!"
For more inspiration, check out these Finding Your Good posts: