I can't think of a better way to spend a Saturday morning, and ending this rainy Spring, than with my fellow DC Goodwill Fashionistas bonding over fashion and a love of Goodwill shopping adventures.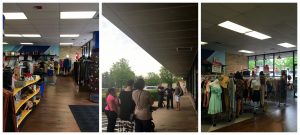 This past Saturday morning I hosted another one of my fun and exciting monthly Meetups. This one happened to be at the newly renovated and gorgeous Falls Church, Virginia location.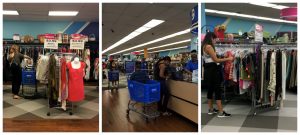 From 8-9 AM, more than 20 fashionistas had the exclusive opportunity to peruse the racks in the closed Goodwill store before it opened to the general public. Shoppers enjoyed special discounts, tasty and healthy snacks, and excellent company. I saw both new and very familiar faces, making this Saturday morning a true pleasure.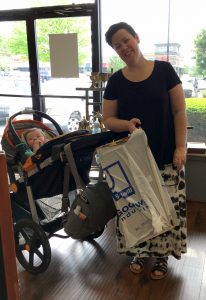 Sam, a Goodwill lover who has become a great friend from other Goodwill events, made it out to the Meetup. She even brought her little man to start his passion for Goodwill too! He was quite the stud and talk of the town :). I always love it when fashionistas bring their kids out to events – it shows Goodwill shopping is fun for the whole family and can go across generations.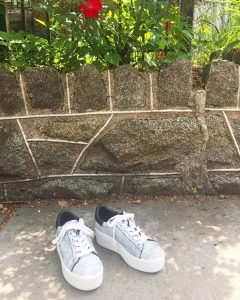 But now to highlight some of my amazing finds. I took home gems like these almost $200 platform Ash sneakers. I cannot wait to rock these with some summer shorts and a fun crop top. The colors in these shoes match most of my closet.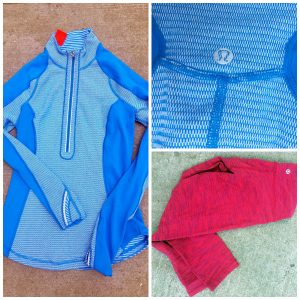 Lately, I've been finding a ton of Lululemon items at events; including these leggings and jacket. At full retail each piece probably sold for at least $60 a pop.
Lululemon is a great brand for active-wear. It's a brand everyone wants but is expensive. I'm glad I have Goodwill to purchase their items at more affordable prices.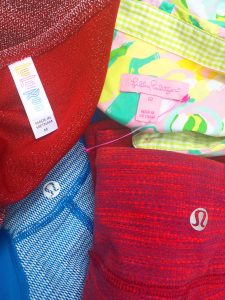 And guess what! I found Lilly Pulitzer too! This top will be great to rock on the beach during a relaxing afternoon.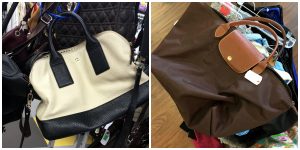 Among other finds, I also spotted (and/or took home) Lula Roe, a Kate Spade purse, a Longchamp designer bag, and much, much, more! Falls Church surely was popping during this early morning. It made waking up so early well worth it.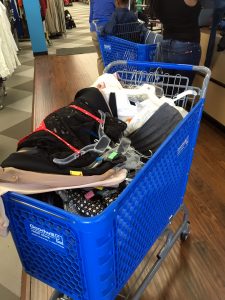 In total, I spent under $50 on about $400+ worth of treasures at this Meetup. I did, however, leave several great gems behind. But that's okay! Another lucky shopper will get to take them home.
It's always such a pleasure to meet like-minded individuals who love fashion and shop with smarts. There's nothing better than shopping and meeting new people while contributing to a great cause and providing job opportunities in the community.
Come to our next Meetup if you couldn't do to this one! I promise you won't be disappointed. Stay tuned for more details or just sign-up for our Meetup group! <3