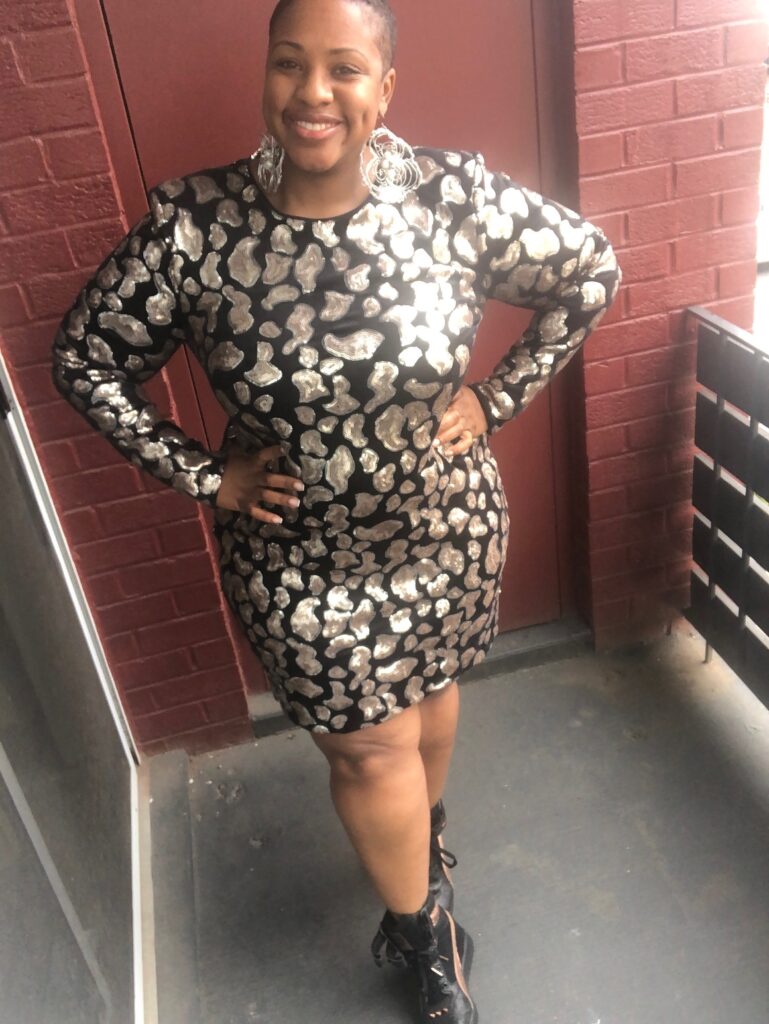 Who loves sequins…I do! If you ever thought that sequins are only for special occasions; try again. They can be worn all year for any event from grocery shopping to date night.
Recently, I have been discovering great sequin pieces that can be dressed up or down. If I had to guess why there are so many pieces available in Goodwill, it's because galas are on hold from COVID. However, a creative person, such as myself, sees endless opportunities.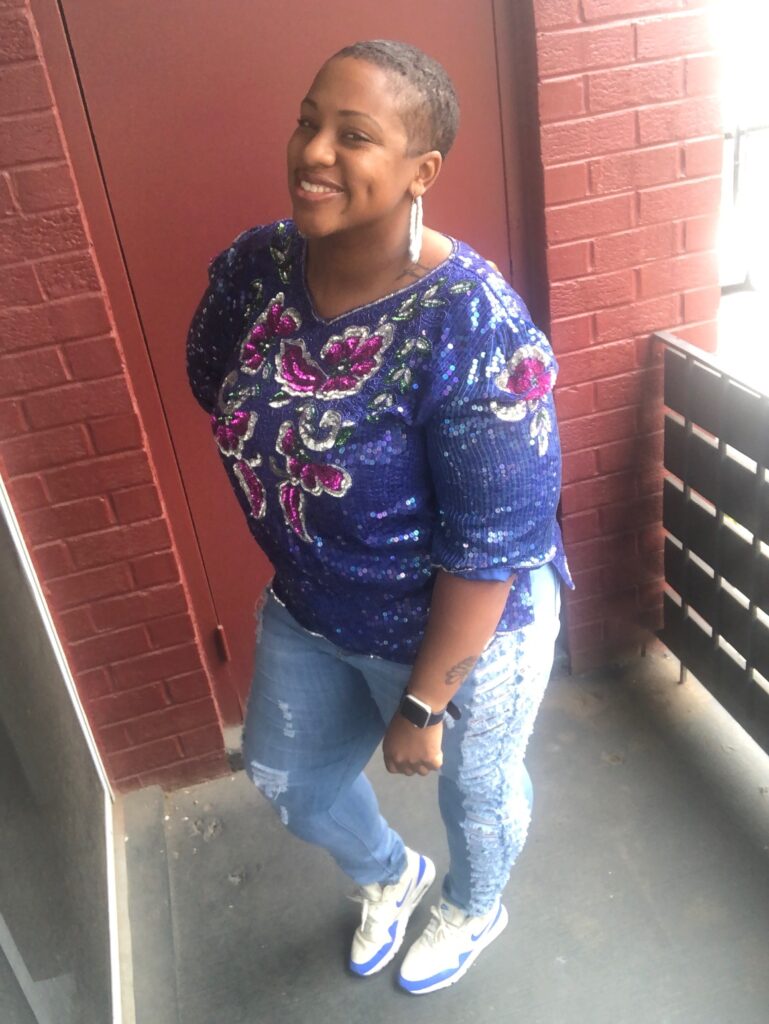 My favorite way to rock sequins is to dress them down with denim. Pairing a jean jacket over a sequin dress with chucks is a head-turner.
I scored a vintage top that is new with tags. It's cobalt blue with fuchsia pink flowers. I would add distressed jeans and a simple hoop for a complete Saturday look. I could see myself hanging with friends, shopping, or enjoying brunch. I have also found a contemporary top that is great for a curvy woman. Many vintage items are not forgiving and don't have stretch, however, this cool Gap top is so comfortable. It was a steal at Goodwill for $6!

Adding sequins to any outfit brings extra flair and you are guaranteed to turn heads. Remember that you don't need to spend tons of money to look amazing. Let the Goodwill gods deck you out in sequins and more!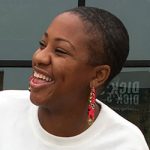 Amber Mixson
Fashion/Lifestyle Blogger
Amber is a 
fashion-blogging
 foodie and Instagram influencer with a passion for thrift store shopping. Her blog Eat N Style details her flair for cooking up not only tasty treats but inspired outfits as well. She has a passion for her community and is proud to serve others with her gifts. Follow her on Instagram (@eatnstyleblog) for more stylish tips and culinary adventures.