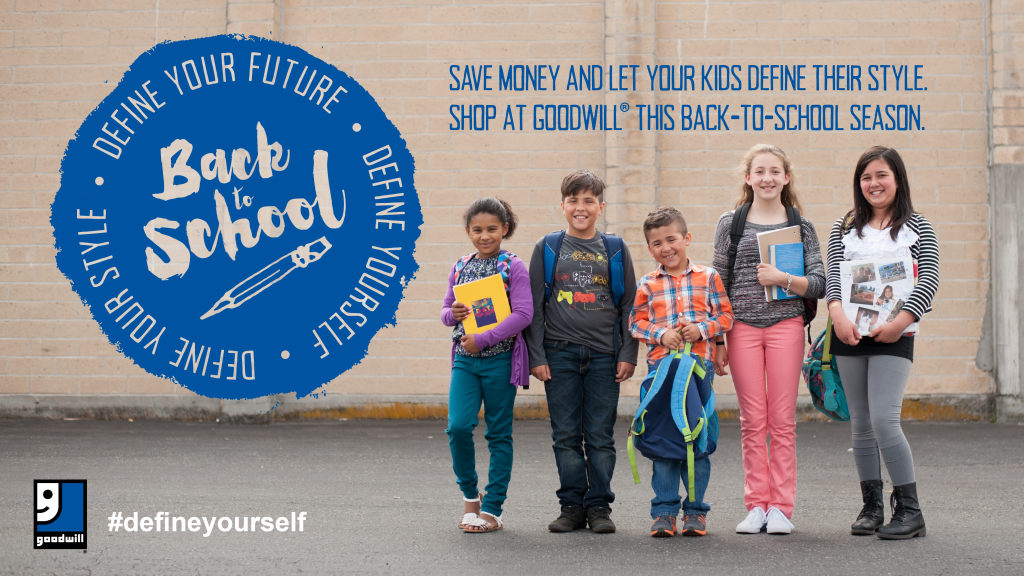 The last of the fireworks had barely popped and sizzled before the first back-to-school shopping ads started airing on tv and radio. It felt like summer had barely gotten started and I was already being asked to turn my attention, and my money, toward shopping for new clothes and school supplies for my family. And wow, I'm gonna need them.
I'm an experienced Goodwill shopping Mom that buys up to 1 size ahead and carefully stores my kids' clothing over the warmer months. Even with all of my careful planning, year after year I open my storage bin only to discover that either the clothing has magically shrunk or my kids have grown faster than I could have imagined.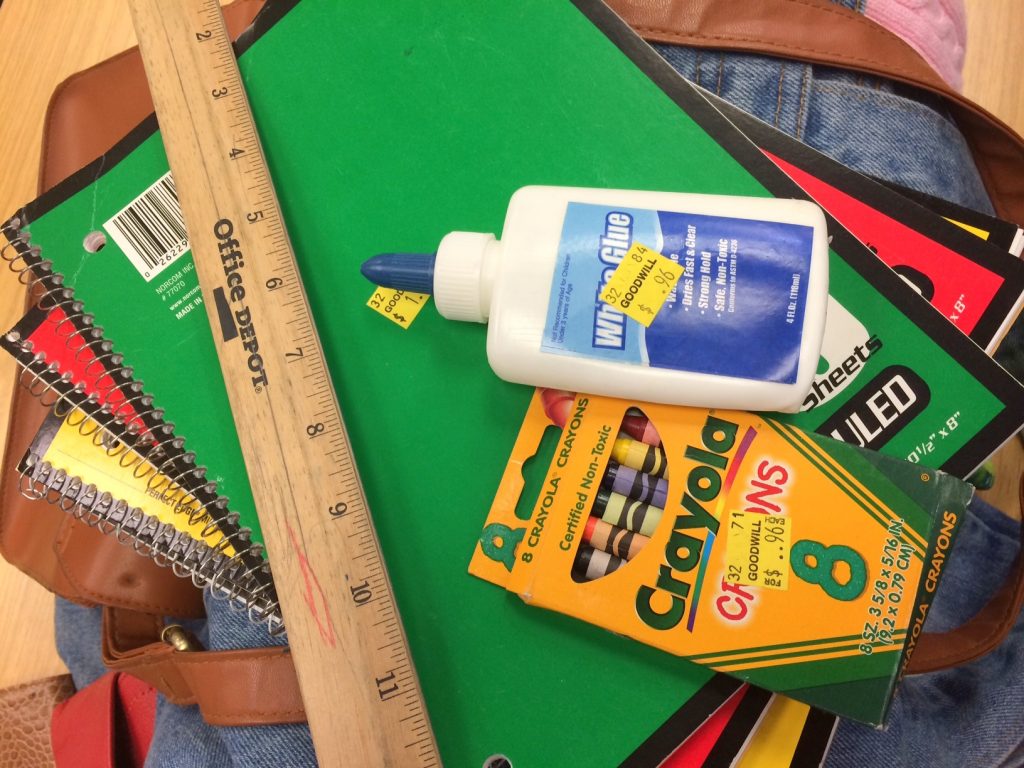 So into a donation bag and off to my local Goodwill to drop-off clothes I go. And I know I'm not alone because after donating I always take a look inside. There, waiting for me (sometimes even conveniently grouped together) are lots of the items I need. And not just clothing. I also find backpacks and binders, pencil pouches and pens. All remnants from other families whose needs have changed.
Just like our kids' needs grow and change, so does the educational and skills training needed to compete in today's job market. Sales of the items I donate to Goodwill are used to support free job training and education programs for people with disabilities and disadvantages in the Washington D.C. area. Just last year Goodwill of Greater Washington opened The Goodwill Excel Center, a tuition-free adult charter high school that helps adults continue their high school education.
By shopping for back-to-school at Goodwill, I'm helping to send local adults back-to-school and find employment.
So bag and box up your donations, grab your back-to-shopping list, and meet me at Goodwill's newest retail store for a Back-to-School Shopping Meetup this Saturday, August 12th at 9AM. I'll be joining the The DC Goodwill Fashionista to help you fill your cart with this Fall's best back-to school looks, supplies, and accessories.
We'll have fun while helping to send everyone back-to-school in style.
An environmental policy professional with retail leadership experience and a passion for promoting the recycling, reuse and sharing economies, Danielle has been the go-to source for family and friends looking to save money and decrease their environmental footprint by purchasing previously owned clothing, and household items. About two years ago, she harnessed the insight from these experiences and is channeling her passion into building an online community called Perfectly Good. Read Danielle's blog at https://perfectlygd.wordpress.com and follow her on twitter @perfectlygd