For the last couple of months, I have been looking for a vanity stool for my bedroom. When I saw this stool at the Goodwill in Bowie, MD, I instantly fell in love. The vision for the makeover came to me immediately. I knew I wanted to change the silver to black or expresso and find a colorful fabric with orange and yellow to reupholster the seat. I tried so hard to thrift the fabric. I visited 3 Goodwill stores looking through pillowcases, sheets, curtains, and tops, hoping to find something that would catch my eye. I reluctantly ended up going to a fabric store that had a bunch of different fabrics on clearance.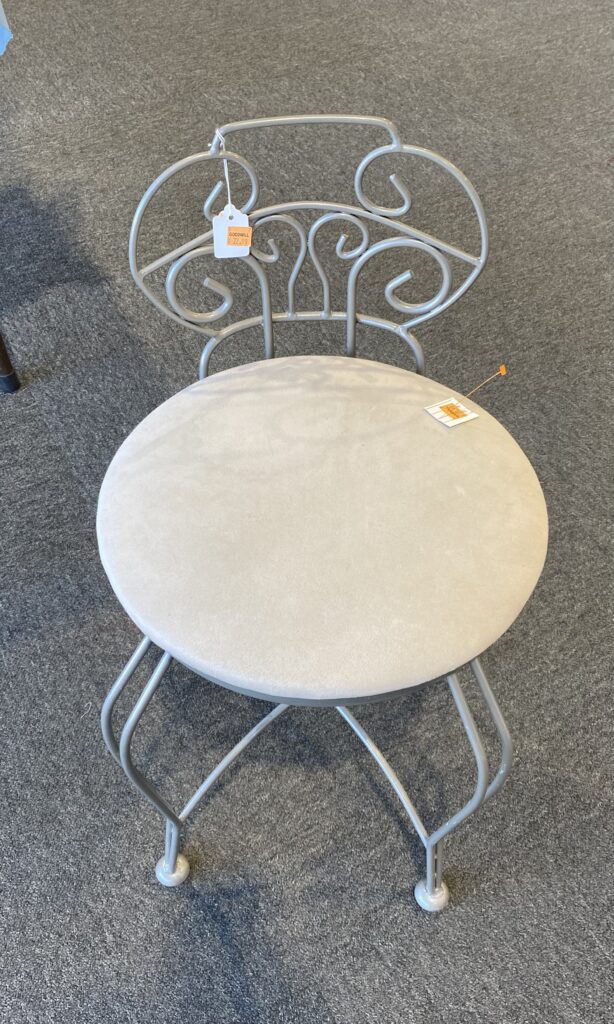 One of the things that I love about this vanity stool is the metal frame is sturdy and can withstand being painted multiple times. I'm pretty sure in 6 months to a year, I'll paint it again. I'm still looking for a vanity table to match; hopefully, I'll be able to thrift one that I can makeover as well.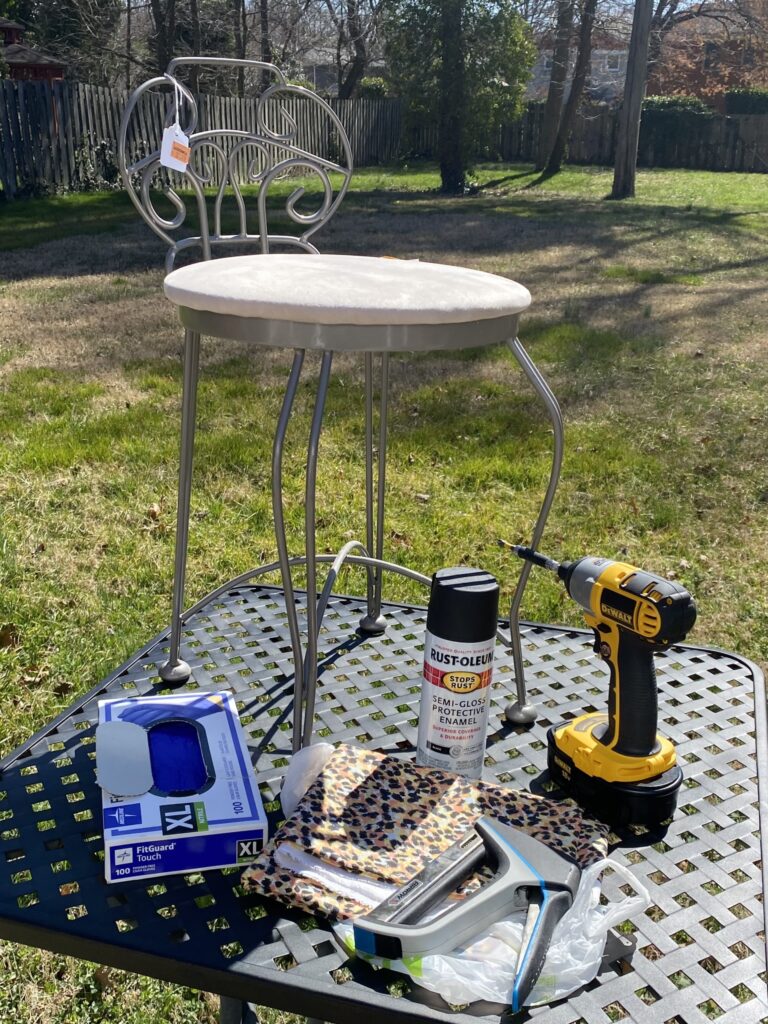 Here is what I gathered to complete this project:
Screwdriver
Spray Paint
Disposable Gloves
Fabric
Staple Gun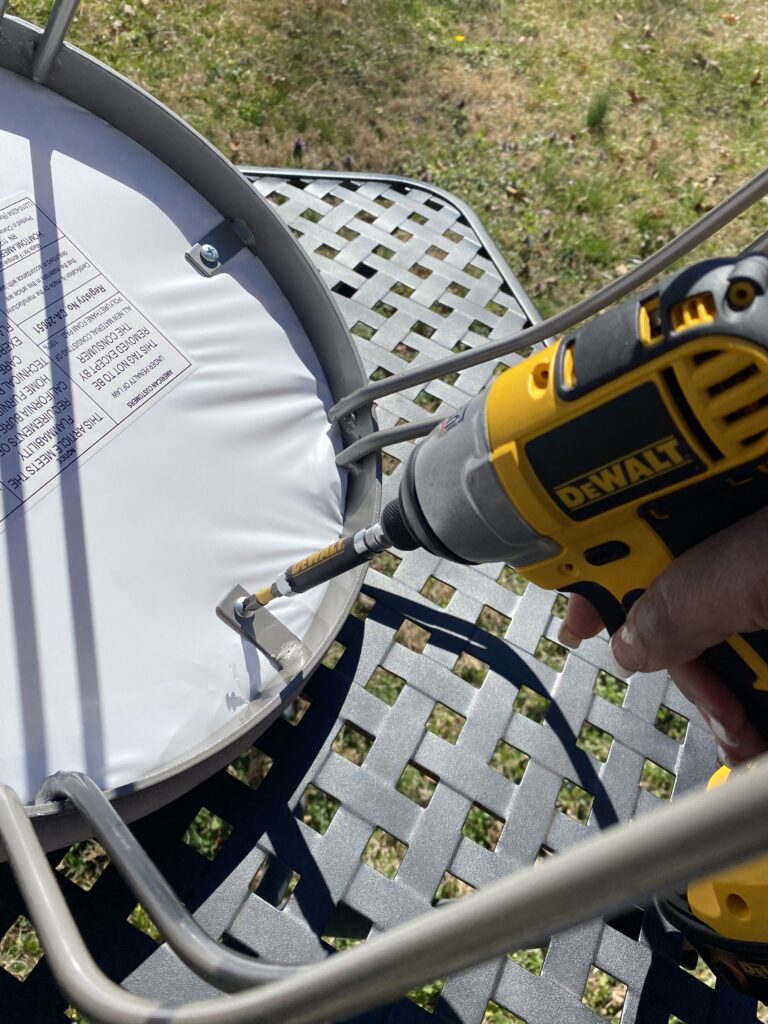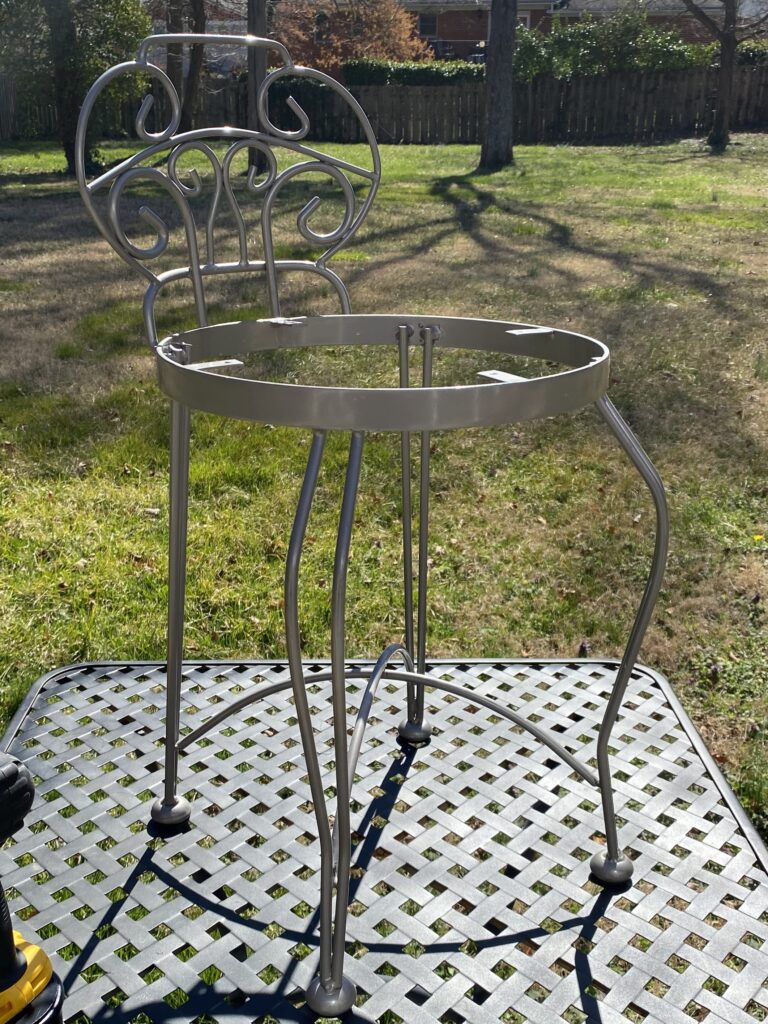 I started by removing the seat, I used an electric screwdriver, but you can get the job done with a manual screwdriver as well. Now I'm ready to spray paint. I didn't need to do any sanding before painting because there were no cracks or chipped paint. I started this project early in the morning so that the stool would be dry by sunset.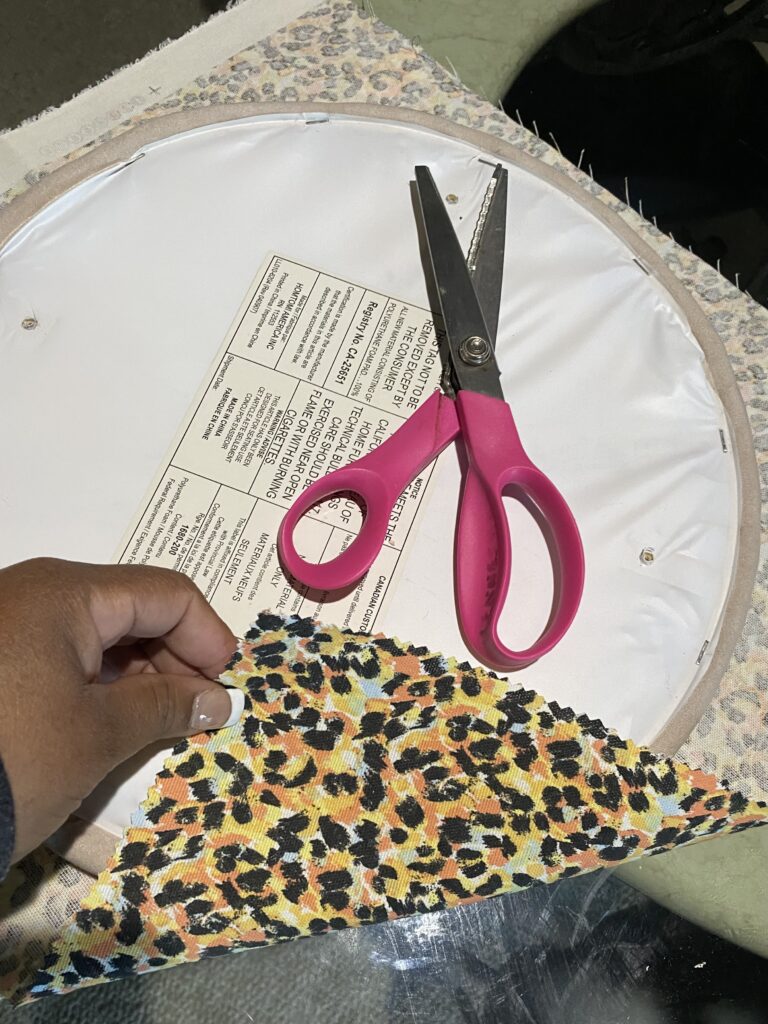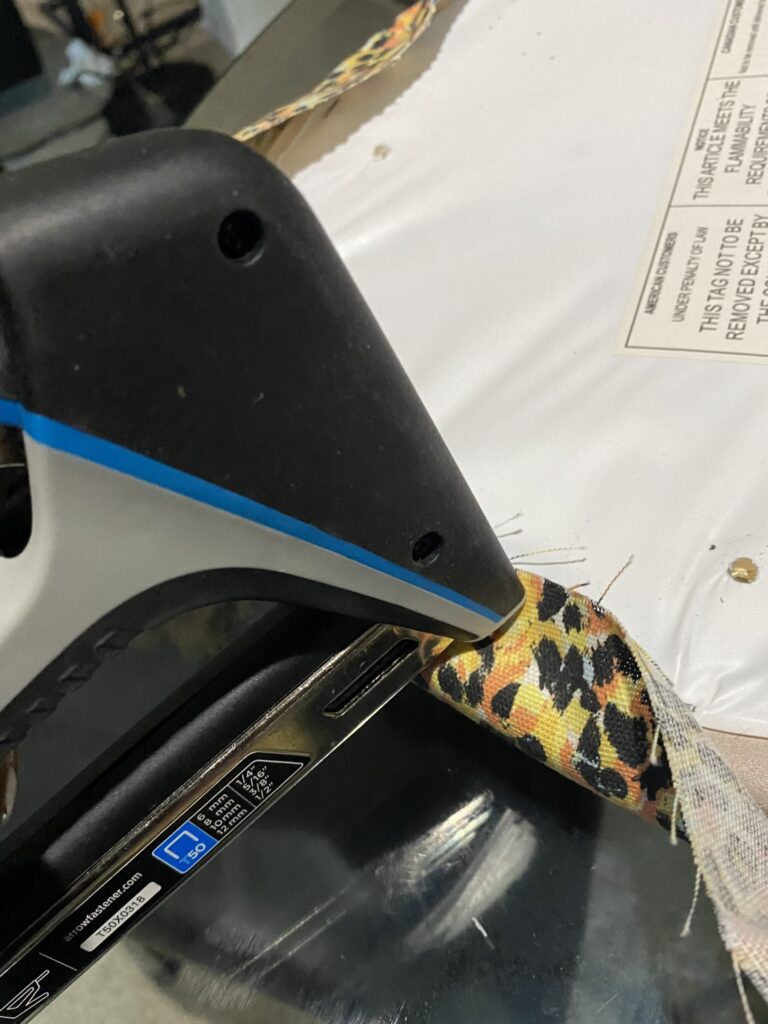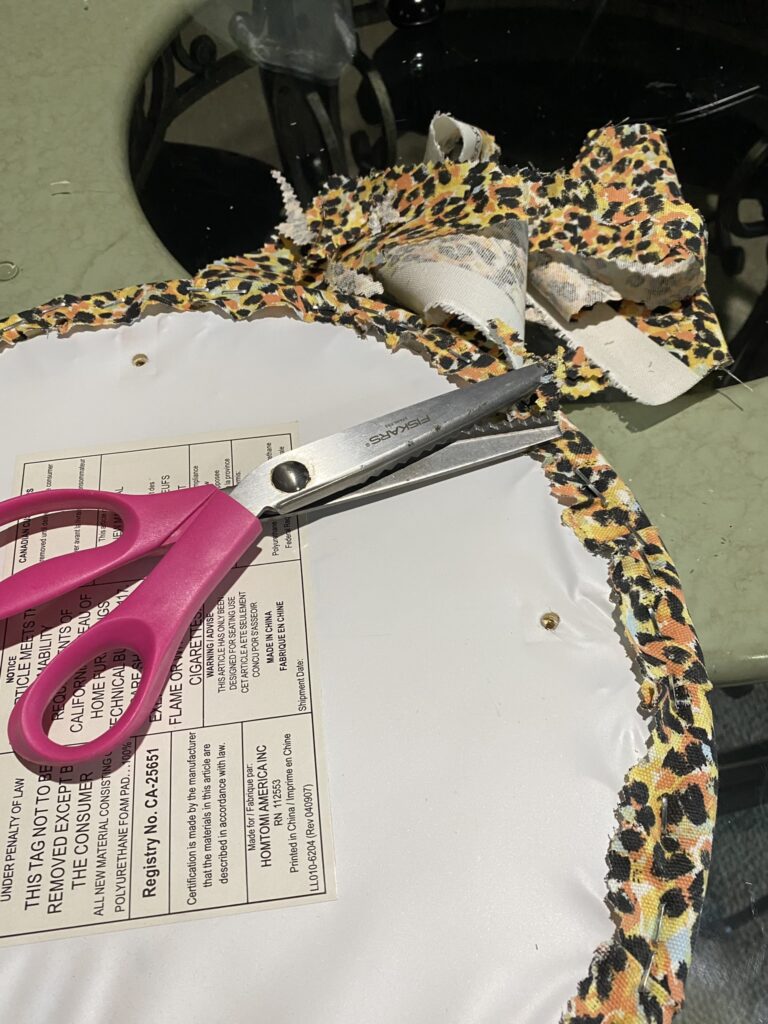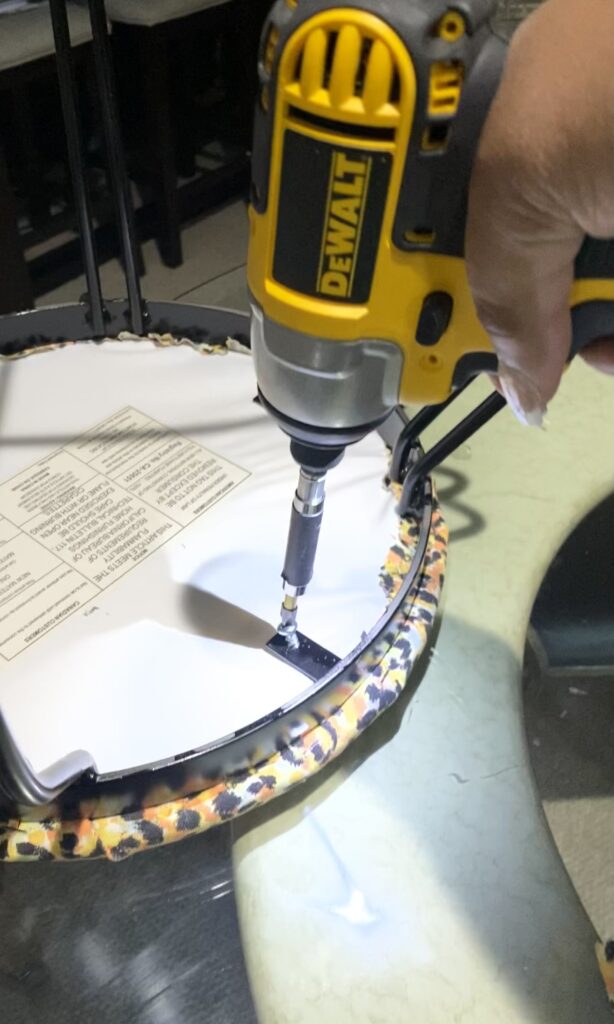 Next, I used the seat to measure and cut the fabric. Then I pulled the fabric as tight as I could and staple the four corners of the fabric to the seat. Once the fabric was secured, I stapled around the edge and cut the excess fabric, getting as close as possible to the staples.
Note: I did not remove the existing fabric, it was not soiled or damaged, and I wanted to keep it as an option if I ever wanted to return this vanity stool to its original design. Lastly, I reattached the seat, and my makeover was complete!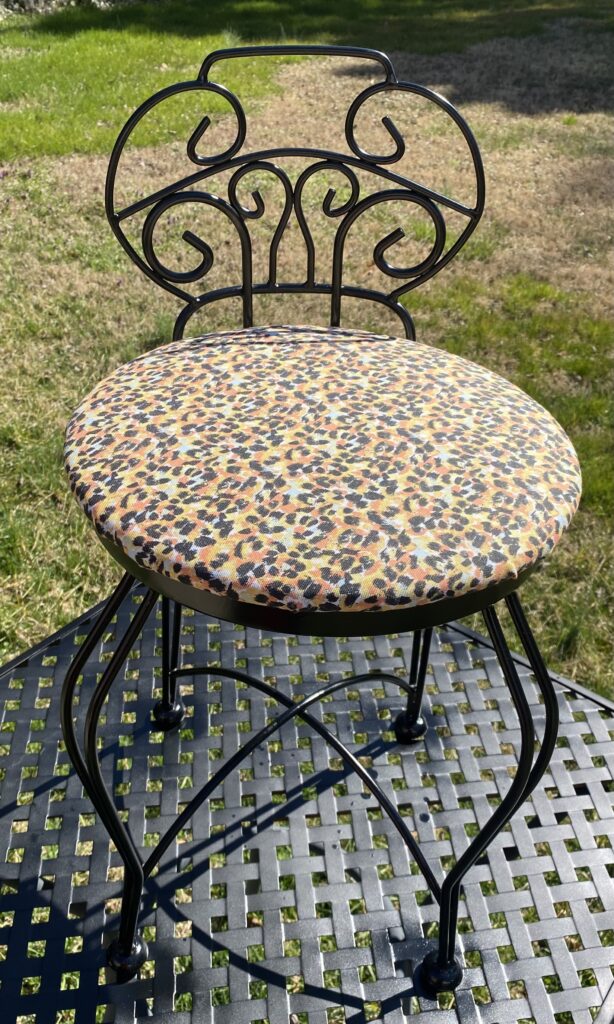 If you are shopping for a new stool or chair, go thrifting first and consider giving one a makeover. I think I've been kissed by the DIY bug, and I can't wait to find my vanity table so I can do another DIY makeover. Giving items like these a makeover gives them new life and prevents them from ending up in a landfill.
For more thrift tips, follow K. Simone on social media.
Similar Reads: