Anthropologie is one of those stores that carries oodles and oodles of cute clothing of all styles. Boho chic? Check. Vintage pin-up? You got it. Whenever I go in, I find so many items that can work in my closet. Unfortunately, I thought I could never bring them home with me because of the price. I'm a younger professional on a tight budget, so splurging $30 on a basic cotton top isn't always the smartest and healthiest idea (a girl's gotta buy groceries!).
However, after scouring thrift stores, I learned that I was totally wrong and that I can afford Anthropologie clothes…just not straight from the store.
I've found a lot of types of Anthropologie clothing and accessories while thrifting, both used and new with tags. They carry and distribute a large collection of brands, so sometimes it's hard to even really tell what comes from the store. It's taken me a while and I'm not sure I have them all nailed down, but I've tried to make sure I learn most of the store's brands so that when I go thrifting, I know I've found a steal. Their house brands usually range in price from the $20s to $300s. Their other non-exclusive brands can be priced as high as $500 when not on sale.
In this post, I'm here to share some of my brand learnings and favorite finds from thrifting!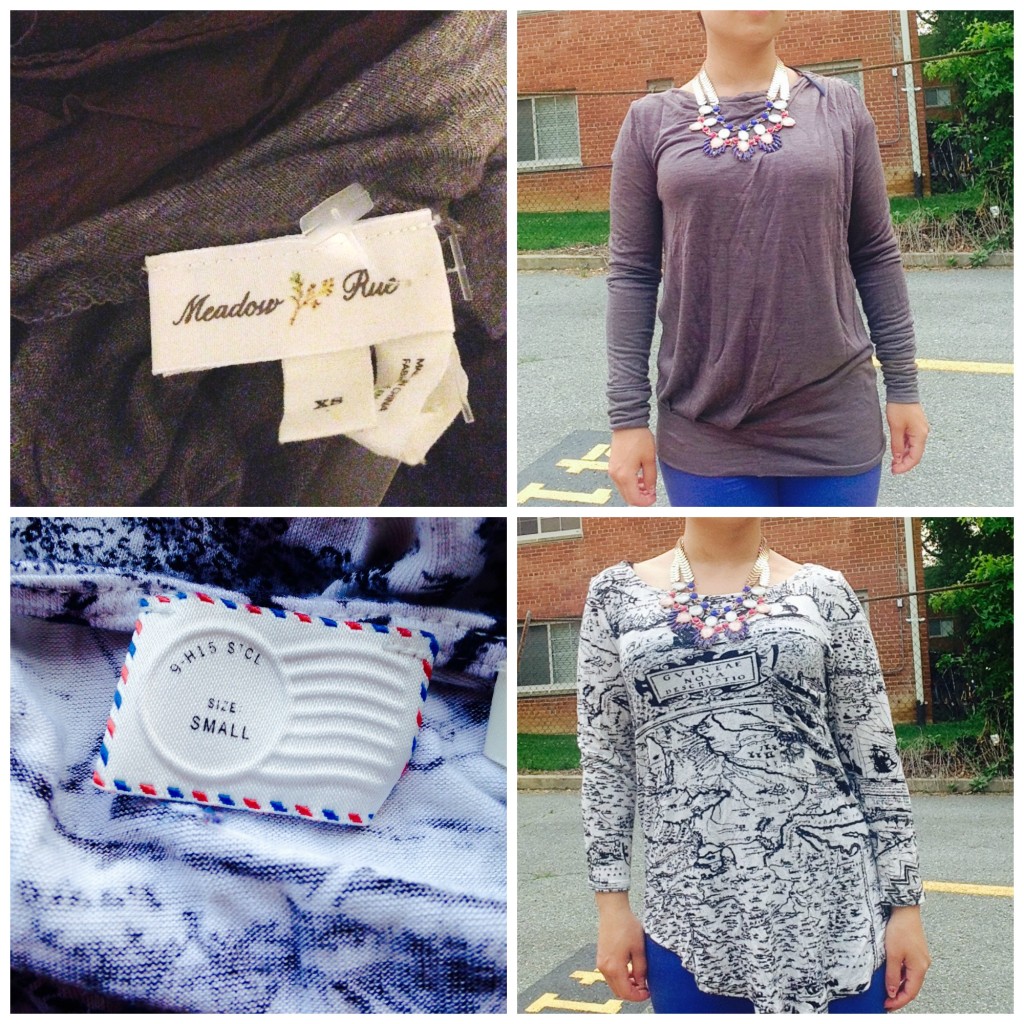 If I were to wear them anywhere, it would be to work. I work in an industry where the dress code is basically business casual so these would be perfect for that setting. However, if you work somewhere that is a little more formal, I could see these being worn under a blazer or cardigan with a statement necklace.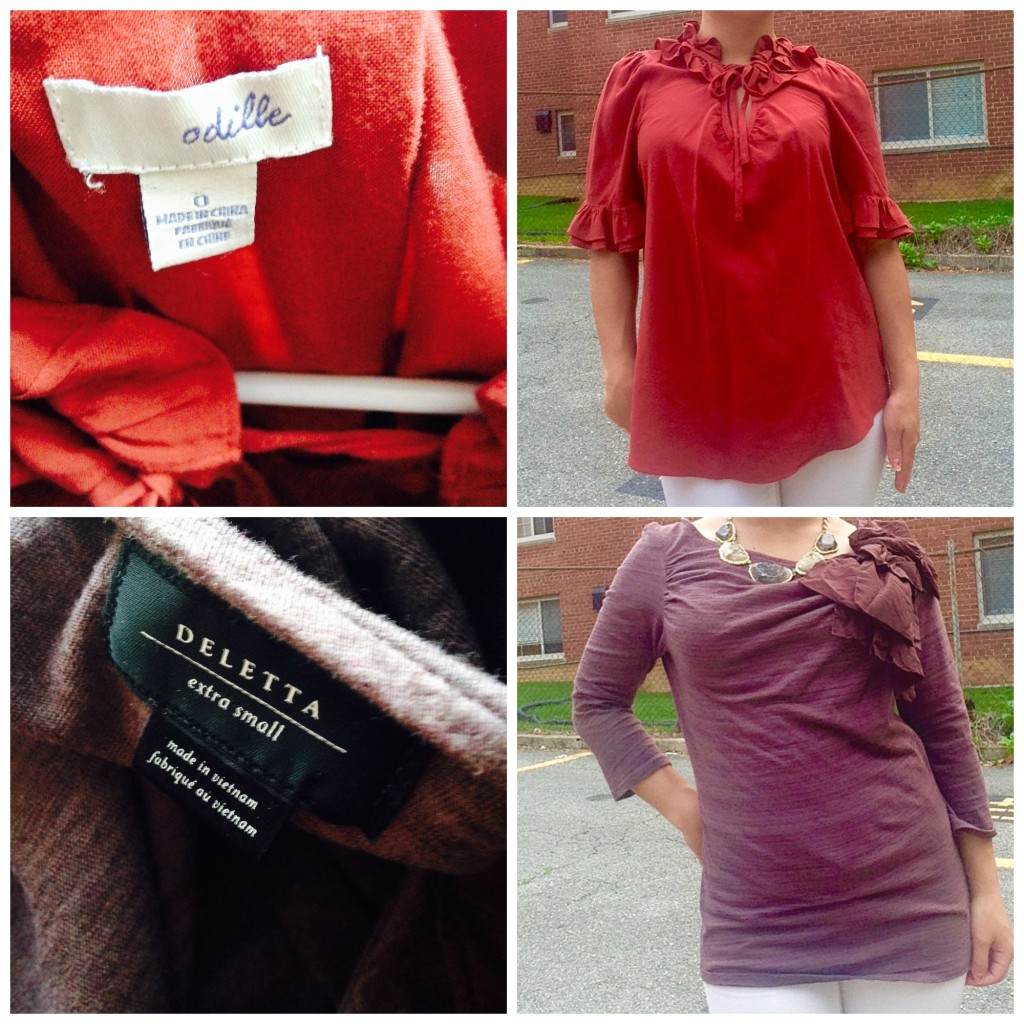 The odille top (above) is my favorite Anthropologie top from Goodwill that I found recently. It was almost brand new! I love  that it's super soft and is a luxurious pumpkin color. It's great to wear to work or could be worn casually on a weekend day outing. Since the blouse is so detailed at the top, I wouldn't wear a necklace, but rather, some small statement earrings.
Anthropologie has their own house of brands and ones that aren't carried exclusively at their stores. You can probably find multiple of these on a single Goodwill excursion!
Anthro House Brands I've seen at Goodwill include:
Maeve
Sleeping on Snow
Odille
Deletta
Moulinette Soeurs
Ric Rac
Moth
Sparrow
Elevenses
Floreat
Postage Stamp
Other brands carried by Anthropologie that I've seen at Goodwill:
Splendid
Velvet
Plenty by Tracy Reese
Ella Moss
Rachel Pally
Anna Sui
Michael Stars
Lauren Moffatt
Have you seen any of these brands at Goodwill? Which ones do you see most often?
Carolyn is a petite fashionista with a knack for all things glamorous and designer. She enjoys making art, going to punk shows, thrift shopping, and walking the cement sidewalks of DC. Carolyn has a fashion blog where she posts her most recent thrift finds: petitepunkindc.wordpress.com